Overview
Stables
Hatchery
Inventory
Wardrobe
Referrals
Settings
Seasonal Festival
World Map
Generator
Breeding Grounds
Party
Task Log
Mission Log
Quest Log
Player Trades
Trade Broker
Currency Exchange
Eggling Auction
Pick A Door
Official Games
Un-Official Games
Jinxie's Jamboree
Festival Shop
Diamond Shop
Avatar Shop
Scale Shop
Inbox
Forums
Community Polls
August 25th, 2019

263 Online
3:06 PM
Advanced Search
Active Players on Sylestia
Category
Total
Yesterday
Players
7,135
950
Sylestia Pet Data
Category
Total
Yesterday
Pets
5,108,893
1,954
Generated
359,369
266
Captured
783,497
558
Bred
3,966,027
1,130
Statistics updated daily at midnight
Recent Announcements
Thread
Posted
Summer Festival Pet Tr.. Aug 23 Summer Festival Overvi.. Aug 9 Lost Grove Zone Reboot Jul 11 Lost Grove - New Theme.. Jul 9 Patriotic Event Overvi.. Jul 3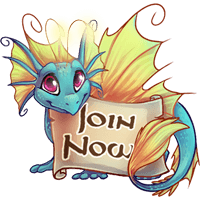 Forum Index > Official Games and Contests > 2017 Fall Festival - Spooky Avatar Dress...
Page 10
1, 2, 3, 4, 5, 6, 7, 8, 9, 10
Go to Page:
Author
Thread Post
Savynn
Level 70
Premier Sculptor
Joined: 12/18/2012
Threads: 158
Posts: 3,803
Posted: 11/26/2017 at 6:51 AM
Post #91


There's stories from villages in Astryl's Vales bordering the mountains to the west of strange processions of dragon-like people that travel through the forest on moonless nights gobbling up anything that moves in their path. If they come across a village, they will leave it be if an offering is left at the entrance to the town. No one is sure anymore how it started but it has become tradition that once a month, beasts such as goats are offered. Occasionally one disappears and a town believes it to have been spared.
Hundenelsker
Level 70
Fright Master
Joined: 11/17/2013
Threads: 22
Posts: 1,855
Posted: 11/26/2017 at 11:04 AM
Post #92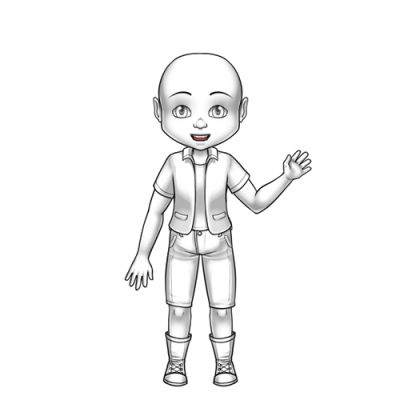 Faust was once a simple doll, brought to life by his master's desire to not lose his son. His master taught him everything about how to heal people using herbs and natural remedies and together, they traveled the world, healing everyone that needed their aid. Faust loved his life with his master, grew to have a human heart even though he had been created, not born. One day, someone who was angry that his master could not heal him attacked and killed Faust's master. The doll was devastated but rather than withdraw and turn bitter, he resolved to continue his master's quest. He donned a mask to hide his face and never got close to anyone, spending most days in the forest but he would carry on his master's work, honor his legacy in the only way he knew.
Edited By Hundenelsker on 11/26/2017 at 1:05 PM.
LunemaraLorelei
Level 62
Maniacal Pyromaniac
Joined: 1/28/2017
Threads: 30
Posts: 274
Posted: 11/26/2017 at 8:16 PM
Post #93

The Siren; Lorelei
Lorelei was once to be an enchanting young bride, but betrayed by her lover she famously dove to her death from The Lorelei cliffs in the pinnacle of her beauty. But after her love had tormented her so, she took to bewitching men and slowly became more accursed in the afterlife, coming back as a facade of mermaid. Her sharp toothed, sweet kiss of death and control of the ocean's currents are proof enough of her sirens capability to intentionally charm men to their death.


I chose to represent Lorelei as a very tempting young woman, as you would imagine her to look. Her familiar shows she could easily set him about sinking a ship - and as beautiful as the fins on her tail are, you can see the luminous blue veins on the old grey fins behind her. I like the way she looks ready to snatch you back into the darkness looming infinitely behind her... Also her once incredible blonde hair hasn't grown in a very long time, it seems to be loosing its sun kissed glow in the cold watery abyss she always drags people off where she lives... Her once mesmorising blue eyes seem glazed over and almost possesed by the blackness in her soul nowadays too. A very spooky, mystifying beauty. All references talk about alot of fog, and so that too really affected the design and I chose to go for a foggy/deep ocean feel as oppose to something liek a thunderstorm on the cliffs.
Edited By LunemaraLorelei on 11/26/2017 at 8:32 PM.
Lunarwolfie
Level 60
Trickster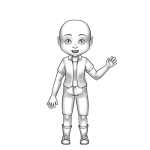 Joined: 12/11/2015
Threads: 17
Posts: 392
Posted: 11/26/2017 at 10:40 PM
Post #94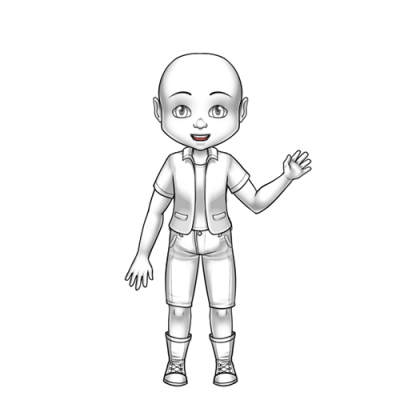 It is said that a beautiful young lass was to be wed to her childhood best friend it was agreed to upon their birth. but when the girl turned 18 her and her family was approached by a rich gent only 3 days b4 the wedding was suppose to be happening. He offered them so much money they could not say no. her friend was betrayed and the promises broken. she found a note 1 night b4 the new wedding, it was from her old friend and it said

"Please meet me by the old willow tree behind the grave yard by the river. I just have to see you 1 last time before another guy steals you away. If you ever had any love in your heart meet me there just once last time"

She leaves, dressing in black of a wedding dress (bc she was trying it on) to stay hidden and heads to the graveyard and to the willow tree to meet him. She waits for an hours before he shows up. Before she could even speak he has slit her throat and she lays dead. He quietly whispers to her.

" If I cant have you nobody can".|
He cleans the blood up off her and takes a knife and takes out her eyes to keep something of remembrance and buries the rest of her under the willow tree but he never returns. They families just think they ran off together but something more dark happened.

The legend says that her spirit killed the guy and that she comes out every night when the moon is bright but there is still clouds in sight and she floats by the tree and any visitor unlucky enough to see her. IS killed instantly and their body never seen again. but the rumor has it that her beauty is still unmatched by any other, and other than the fact she has angel like wings. she has grown horns and has a bandage across her face to hide her empty eye sockets and her skin is grey because she is dead and cold to the touch.
She carries a lantern for others to see her because she cannot see and she cries out because of the pain and sorrow she feels and of the life she almost had just out of reach never to be grasped by her hands.

She is the darkened Soul bride.
Lost forever. never beloved again.
Edited By Lunarwolfie on 11/26/2017 at 10:52 PM.
Malas120
Level 70
High Druid
Joined: 10/9/2013
Threads: 116
Posts: 3,778
Posted: 11/26/2017 at 11:03 PM
Post #95
The Candy Assassin


Usually assassins are out to kill...but this particular assassin,doesn't do that.She takes it to a higher level of evil....she still peoples candy.Then she eats it right in-front of they're innocent faces!.....That's not bad enough for you?Well,she wraps her victims up with her evil tentacles,ruins peoples costumes and occasionally breaks bones!!!!Still not good enough..hmph well I hope you meet then,you'll change your mind soon after!! :V
Taptothebeat
Level 62
Knight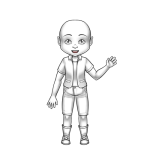 Joined: 1/12/2013
Threads: 187
Posts: 3,479
Posted: 11/26/2017 at 11:04 PM
Post #96


Red riding hood with a twist. Having been fused with a giant spider parasite during one of her trips in the woods, wolf for lunch is now a staple menu item.
Thrackerzod
Level 66
Trickster
Joined: 8/18/2013
Threads: 12
Posts: 902
Posted: 11/27/2017 at 12:00 AM
Post #97


The doll was beautiful, cute, and innocent. Or at least, that was the plan. Before long, though, flies began to appear near it in ever increasing numbers. The buzzing was incessant, even after multiple trapping and fumigation attempts. Eventually, the doll went missing. The family never saw her again, though swarms of flies began attacking others in the neighbourhood. No reports ever fully explained the scratches and gouges to the victims' legs.
Krinadon
Level 70
Guardian of the Realm
Site Administrator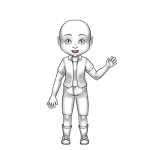 Joined: 12/17/2012
Threads: 762
Posts: 11,249
Posted: 11/30/2017 at 5:25 AM
Post #98
1st Place Winners

Prizes: Free Stable, 3-Visible 2017 Fall Festival Themed Pet of Choice (2-Vis if Majestic), [Philter of Trait Disruption] x1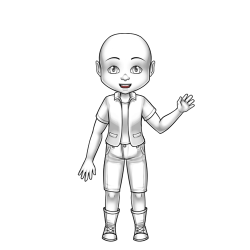 Elleshie


2nd Place Winners

Prizes: Free Stable, [Premium Brew Catalyst] x1, [Box of Brewing Agents] x1


Civetkat
Spicybb


Xavion


3rd Place Winners

Prizes: [Premium Brew Catalyst] x1, [Box of Brewing Agents] x1


Missd
Rixva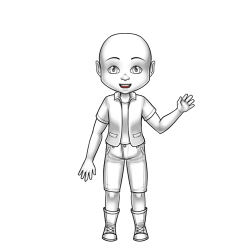 Thorn344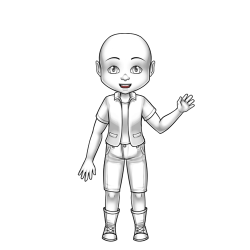 Zelly


All Participants

Prizes: [Title: Fancy Pants] x1, [Chocolate Coins] x300

Again, thank you to everyone who participated. I hope these prizes are worthy of your efforts!
Go to Page:
1, 2, 3, 4, 5, 6, 7, 8, 9, 10
Go to Top
This Page loaded in 0.011 seconds.
Terms of Service | Privacy Policy | Contact Us | Credits
© Copyright 2011-2019 Sylestia Games LLC.
All names and logos associated with Sylestia are Trademarks of Sylestia Games LLC.
All other trademarks are the property of their respective owners.
For questions, comments, or concerns please email at Support@Sylestia.com.