Overview
Stables
Hatchery
Inventory
Wardrobe
Referrals
Settings
Seasonal Festival
World Map
Generator
Breeding Grounds
Party
Task Log
Mission Log
Quest Log
Player Trades
Trade Broker
Currency Exchange
Eggling Auction
Pick A Door
Official Games
Un-Official Games
Jinxie's Jamboree
Festival Shop
Diamond Shop
Avatar Shop
Scale Shop
Inbox
Forums
Community Polls
August 25th, 2019

250 Online
3:35 PM
Advanced Search
Active Players on Sylestia
Category
Total
Yesterday
Players
7,135
950
Sylestia Pet Data
Category
Total
Yesterday
Pets
5,108,893
1,954
Generated
359,369
266
Captured
783,497
558
Bred
3,966,027
1,130
Statistics updated daily at midnight
Recent Announcements
Thread
Posted
Summer Festival Pet Tr.. Aug 23 Summer Festival Overvi.. Aug 9 Lost Grove Zone Reboot Jul 11 Lost Grove - New Theme.. Jul 9 Patriotic Event Overvi.. Jul 3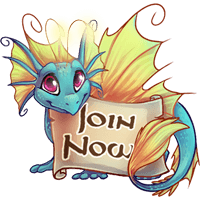 Forum Index > Official Games and Contests > 2017 Fall Festival - Spooky Avatar Dress...
Page 1
1, 2, 3, 4, 5, 6, 7, 8, 9, 10
Go to Page:
Author
Thread Post
Faiona
Level 64
Nature Walker
Site Administrator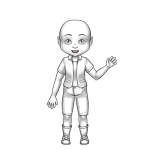 Joined: 12/17/2012
Threads: 337
Posts: 4,221
Posted: 10/28/2017 at 4:22 PM
Post #1
The object of this game is to go to the Wardrobe and create the most spookily creative avatar that you can manage for Fall Festival 2017! Come back to this thread afterwards and post your avatar here along with a short paragraph describing your character.

You may not use your avatar entry from past Dress Up Contests. You must create a new one.



Rules



1. You are allowed to dress up your avatar in any style or item from the wardrobe. You do not have to own the style or item.

2. You are only allowed to submit one entry.

3. Along with your avatar image, you must write a short paragraph about your avatar character... either by giving a back story or by talking about your inspiration for creating the avatar.

4. You may edit your entry at any point, however all entries will be considered final at the end of the contest.

5. This contest will conclude at the end of the 2017 Fall Festival.


1st Place Winners

Prizes: Free Stable, 3-Visible 2017 Fall Festival Themed Pet of Choice (2-Vis if Majestic), [Philter of Trait Disruption] x1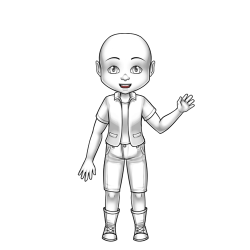 Elleshie


2nd Place Winners

Prizes: Free Stable, [Premium Brew Catalyst] x1, [Box of Brewing Agents] x1


Civetkat
Spicybb


Xavion


3rd Place Winners

Prizes: [Premium Brew Catalyst] x1, [Box of Brewing Agents] x1


Missd
Rixva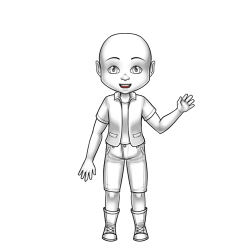 Thorn344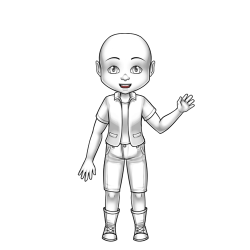 Zelly


All Participants

Prizes: [Title: Fancy Pants] x1, [Chocolate Coins] x300

Again, thank you to everyone who participated. I hope these prizes are worthy of your efforts!
Edited By Krinadon on 11/30/2017 at 5:26 AM.
Shayni
Level 61
Trickster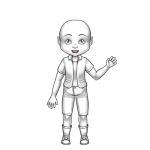 Joined: 6/2/2017
Threads: 159
Posts: 13,687
Posted: 10/28/2017 at 4:27 PM
Post #2
~ SILENCE IS GOLDEN ~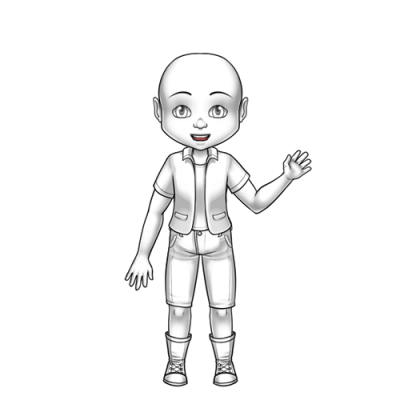 Quiet. Stay Quiet.
Or it'll find you.
It hates sound- it'll find any way it can to silence it.
It will silence you.
Edited By Shayni on 10/28/2017 at 5:14 PM.
Fleurallily
Level 70
Majestic Green Thumb
Joined: 12/14/2016
Threads: 20
Posts: 276
Posted: 10/28/2017 at 4:30 PM
Post #3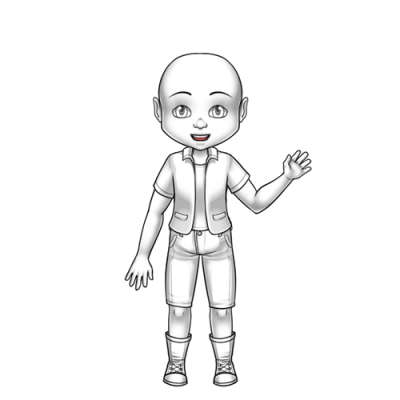 Eralynnthia, the Autumn Harvest Witch

Humble, Eralyne (Nickname) wanders the vale during fall, and ensures that the leaves all turn the appropriate color. Earalyne loves fall soil and dirt, and uses it in many of her potions. Her forest companion, Herbert, loves to hunt for acorns in the foliage, as well as playing tag with the Ryori's who lurk in the forest this time of year.
Edited By Fleurallily on 11/26/2017 at 11:51 PM.
Loveofsteam
Level 60
Candy Dispenser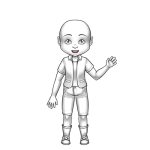 Joined: 10/17/2017
Threads: 3
Posts: 13
Posted: 10/28/2017 at 4:30 PM
Post #4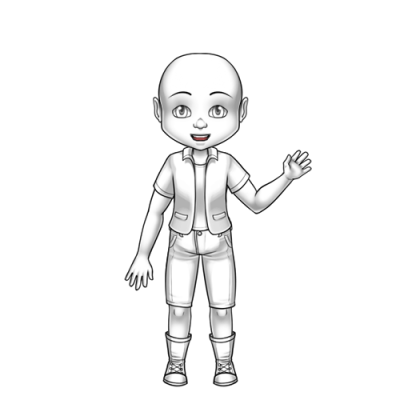 Slinking through the forest the hunched over creature remained silent, graceful, and fast...
The beast was something of legend the Wendigo older than the Tribes today, made with magic, strong dark magic. The wendigo will find you... It will hunt you down... draw you close.... no one will hear the screams.

The creature can hide itself as animals Deer, Coyotes, Elk, Bighorn, Dog, Cats, and... People... Be wary while walking alone everyone
Edited By Loveofsteam on 10/28/2017 at 5:06 PM.
Fengarii
Level 60
Trickster
Joined: 8/29/2017
Threads: 29
Posts: 1,529
Posted: 10/28/2017 at 4:32 PM
Post #5
THE ITS


Shaye ran through the forest. The Its were after her. The Its have taken my home, there is nothing left for me. She ran and ran, the minutes blurred together and her breath became ragged. She slowed down, and smelled something rotten. She struggled to go faster, but she couldn't. A rotten branch touched her, and she screamed. It was quickly silenced as the girl was covered with roots, only to re-emerge under a chant from a group of tree-like figures.
"Atra ern de le vos chij gra DOUW!"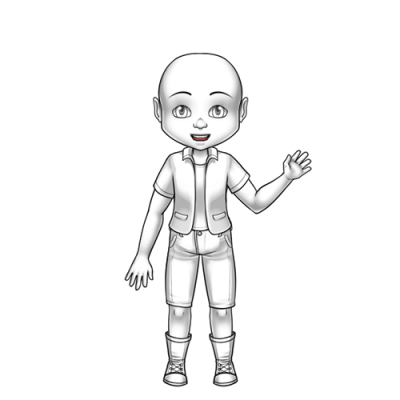 Edited By Fengarii on 10/28/2017 at 4:40 PM.
Shibui
Level 70
Fancy Pants
Joined: 9/4/2017
Threads: 63
Posts: 1,080
Posted: 10/28/2017 at 4:35 PM
Post #6
Reserved
Glitterthesylveon
Level 35
The Sweet Tooth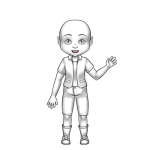 Joined: 6/14/2016
Threads: 133
Posts: 5,313
Posted: 10/28/2017 at 4:37 PM
Post #7
Reserved!
Aquila
Level 60
Stocking Stuffer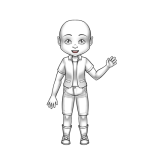 Joined: 5/8/2017
Threads: 105
Posts: 2,187
Posted: 10/28/2017 at 4:42 PM
Post #8
Reserved!
Systemglitch
Level 70
The Artistic
Joined: 11/12/2016
Threads: 3
Posts: 79
Posted: 10/28/2017 at 4:42 PM
Post #9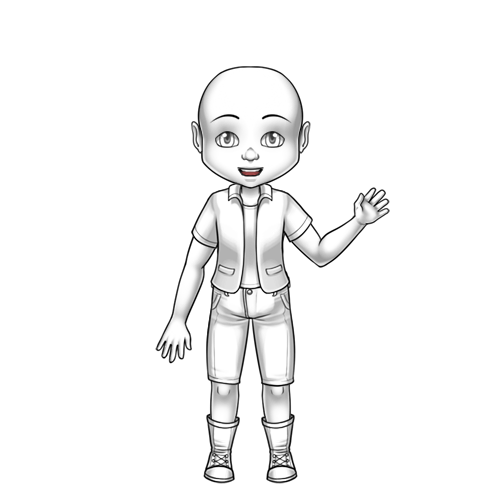 This is a Demonic Slayer, known as Nero the daughter of a low-grade demon striving to bring up her ranks to meet her idol, king satan who became a part-timer at Mg ronalds. And fallen for a certain fallen angel named Lucifer. [inspired by an anime known as The Devil Is A Part-timer]
Edited By Systemglitch on 11/3/2017 at 7:12 PM.
Dragonnadder
Level 70
Nature Walker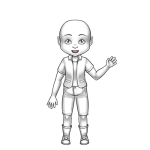 Joined: 3/17/2016
Threads: 30
Posts: 1,790
Posted: 10/28/2017 at 4:55 PM
Post #10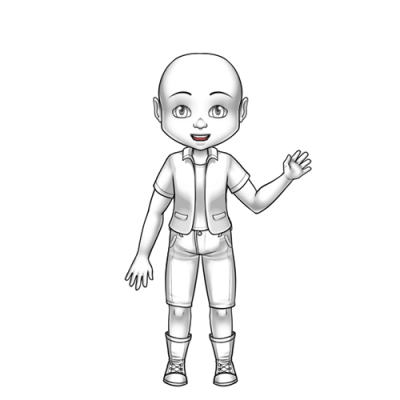 [inspired by Luke Bryan's song Drink a Beer. I recommend you listen to it.]
She was always different from the rest of her people. She watched the stars, not the clouds; she stayed out longer in the cold than in the warmth. Every evening, she would go outside, walk to the cliffs by the ocean, and sing atop them until the sun rose again. The autumn came closer with every breath, and she would stay out longer every night with it, until one night she never came back. Some say that even though her body is long gone, her spirit still sings atop those cliffs, standing there, watching the sunset disappear beyond the far-off horizon.
Edited By Dragonnadder on 10/28/2017 at 4:56 PM.
Go to Page:
1, 2, 3, 4, 5, 6, 7, 8, 9, 10
Go to Top
This Page loaded in 0.011 seconds.
Terms of Service | Privacy Policy | Contact Us | Credits
© Copyright 2011-2019 Sylestia Games LLC.
All names and logos associated with Sylestia are Trademarks of Sylestia Games LLC.
All other trademarks are the property of their respective owners.
For questions, comments, or concerns please email at Support@Sylestia.com.