Overview
Stables
Hatchery
Inventory
Wardrobe
Referrals
Settings
Seasonal Festival
World Map
Generator
Breeding Grounds
Party
Task Log
Mission Log
Quest Log
Player Trades
Trade Broker
Currency Exchange
Eggling Auction
Pick A Door
Official Games
Un-Official Games
Jinxie's Jamboree
Festival Shop
Diamond Shop
Avatar Shop
Scale Shop
Inbox
Forums
Community Polls
July 21st, 2018

148 Online
2:13 AM
Advanced Search

Active Players on Sylestia
Category
Total
Yesterday
Players
10,922
1,078
Sylestia Pet Data
Category
Total
Yesterday
Pets
4,152,319
2,819
Generated
276,416
86
Captured
623,196
291
Bred
3,252,707
2,442
Statistics updated daily at midnight
Recent Announcements
Thread
Posted
Official Purebred Tags Jul 15 Miscellaneous Updates Jul 8 Patriotic Event Overvi.. Jun 30 Spring Festival Diamon.. May 28 Perfume Changes May 27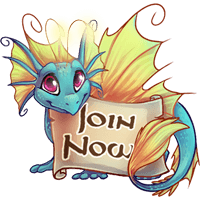 Welcome to Sylestia, a Free to Play Virtual Pet Browser Game
Sylestia offers a wide range of your favorite Virtual Pet Game features!

Create fully customizable Pets from over 20 different Species.

Capture, Generate, or Breed as many Pets as you like.

Create fully customizable Avatars from thousands of collectible items.

Explore the vast regions of Sylestia through an open world RPG system!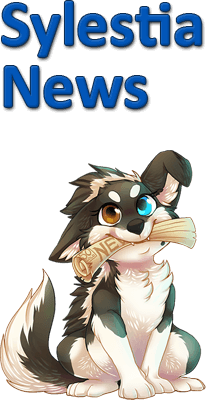 Lupora Revamp, Lost Grove, and Summer Festival
July 10th, 2018 at 7:04 PM
With the Spring Festival and Patriotic Events wrapped up, we are now working towards finishing the Lupora Revamp, releasing Stage 7 of the Lost Grove, and beginning work on the Summer Festival, which is scheduled for August.

We also released a handful of some 'Quality of Life' updates that can be viewed in full via the link below.

Keep an eye out for more details and updates over the next few weeks! We hope everyone is having a terrific summer so far and thank you for spending some of it here with us!
Miscellaneous Updates

New Species: Ferrikki
February 18th, 2018 at 8:44 PM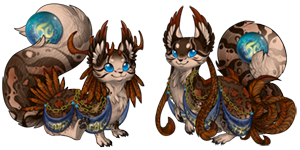 We have finally released our newest and 22nd species of Sylestia, the Ferrikki! Home to the mysterious Lost Grove, the Ferrikki are a very exclusive Fabled species. A very playful and joyful species, they can't wait to find some new homes. In celebration of their launch, we currently have various Bundles and Themed Pet variants available from the Diamond Shop. Their Essences are also available for sale and can be used to generate players' own custom creations!
New Zone: The Lost Grove
New Species: Ferrikki

Avatar Items: Of the Clover
March 17th, 2018 at 6:35 AM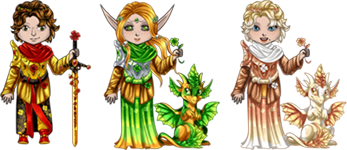 In celebration of the Fortune Week event, we have released a brand new Avatar Set! The Set comes with 2 Helds, an Outfit, and 2 Head Items. It also comes in 4 different Color Variations.

The Clover Complete Set can be purchased from the Diamond Shop.
Fortune Week Overview
Diamond Shop

The Untamed Forest - Stage 2
February 24th, 2018 at 4:31 AM
Stage 2 of The Untamed Forest will be launching TODAY, 2/24, at 12 PM server time!

In celebration of Stage 2, we will be releasing the first 16 Themed Pets of the Lost Grove. They can be previewed in the announcement thread listed below. They will be wild pets able to be encountered in the Lost Grove only in The Untamed Forest.

We are still working on additional Ferrikki updates, getting the Avatar Items available, and other adjustments to the Lost Grove as quickly as we can.

For players who are just getting started with the Lost Grove, do not worry! All progress in the Lost Grove can be done on an individual basis - regardless of what the live Stage is currently at.
The Untamed Forest - Stage 2
New Zone: The Lost Grove
New Species: Ferrikki
Examples of Sylestia Pets





Puffadore (Female)
Ny'vene (Male)
Aeridini (Female)
Griffi (Male)
Zolnixi (Female)
This Page loaded in 0.0019 seconds.
Terms of Service | Privacy Policy | Contact Us | Credits
© Copyright 2011-2018 Sylestia.
All names and logos associated with Sylestia are Trademarks of Sylestia.
All other trademarks are the property of their respective owners.
For questions, comments, or concerns please email at Support@Sylestia.com.