Overview
Stables
Hatchery
Inventory
Wardrobe
Referrals
Settings
Seasonal Festival
World Map
Generator
Breeding Grounds
Party
Task Log
Mission Log
Quest Log
Player Trades
Trade Broker
Currency Exchange
Eggling Auction
Pick A Door
Official Games
Un-Official Games
Jinxie's Jamboree
Festival Shop
Diamond Shop
Avatar Shop
Scale Shop
Inbox
Forums
July 27th, 2017

165 Online
11:54 AM
Advanced Search
Active Players on Sylestia
Category
Total
Yesterday
Players
9,976
956
Sylestia Pet Data
Category
Total
Yesterday
Pets
3,315,138
2,779
Generated
209,108
74
Captured
480,792
221
Bred
2,625,238
2,484
Statistics updated daily at midnight
Recent Announcements
Thread
Posted
(Final) MegaZone Updat.. Jul 6 Patriotic Event Diamon.. Jun 29 Patriotic Event Overvi.. Jun 26 Adjustment to Water Ab.. Jun 15 Adjustment to Earth Ab.. Jun 11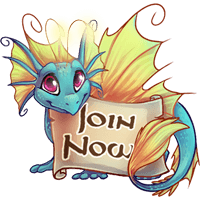 Welcome to Sylestia, a Free to Play Virtual Pet Browser Game
Sylestia offers a wide range of your favorite Virtual Pet Game features!

Create fully customizable Pets from over 20 different Species.

Capture, Generate, or Breed as many Pets as you like.

Create fully customizable Avatars from thousands of collectible items.

Explore the vast regions of Sylestia through an open world RPG system!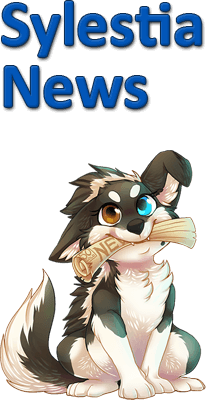 Patriotic Event Begins 6/30
June 26th, 2017 at 7:45 PM
This year's Patriotic Event is scheduled to begin Friday, June 30th at 12 PM. It will run through Sunday, July 9th.

The event will bring a Named to the Astryl's Vale regions, 27 new Avatar Items, a new Themed Set for all species, and the limited return of Patriotic Themed Pets.

We will also most likely be having a few Forum Games to play throughout the event.

Lastly, the Lunemara Revamp is progressing well and should be finished at some point within the next few weeks!
Patriotic Event Overview
Patriotic Event Diamond Sale
Massive MegaZone Update

Species Revamped: Puffadore
January 30th, 2017 at 10:48 PM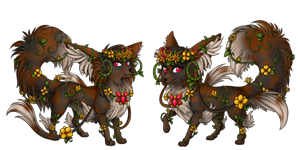 We have released the Puffadore Revamp! While we kept their original design the same, they have received a complete overhaul to the quality of their artwork, level of detail, and organization of their Traits. Gone are the days of their layering issues!

Lunemaras are next to be revamped and are scheduled to begin soon.
Puffadore Revamp Released
Puffadore Revamp Diamond Sale

Avatar Items: Puffadore Trainer
January 30th, 2017 at 10:59 PM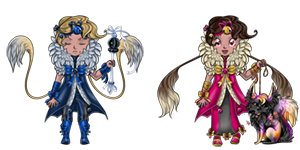 In celebration of the Puffadore Revamp, we have released a Puffadore Trainer's Avatar Set complete with 6 uniquely designed Puffadores!

The Puffadore Trainer's Complete Set and Pompous Puffadore Crates can be purchased from the Diamond Shop.
Avatar Shop
Diamond Shop
Puffadore Revamp Diamond Sale
(Final) MegaZone Update
July 6th, 2017 at 4:10 AM
We have posted a new, massive, and hopefully final MegaZone Update!

In the update, we discuss some more specific details on what exactly players can expect from the MegaZone, what newly has been completed, and how much is remaining.

The MegaZone is on the horizon and is the future of Sylestia's content for the next few years. You will definitely not want to skip this update!
(FInal) MegaZone Update
Examples of Sylestia Pets





Puffadore (Female)
Ny'vene (Male)
Aeridini (Female)
Griffi (Male)
Zolnixi (Female)
This Page loaded in 0.0014 seconds.
Terms of Service | Privacy Policy | Contact Us | Credits
© Copyright 2011-2017 Sylestia.
All names and logos associated with Sylestia are Trademarks of Sylestia.
All other trademarks are the property of their respective owners.
For questions, comments, or concerns please email at Support@Sylestia.com.