Overview
Stables
Hatchery
Inventory
Wardrobe
Referrals
Settings
Seasonal Festival
World Map
Generator
Breeding Grounds
Nurturing Grounds
Party
Task Log
Mission Log
Quest Log
Player Trades
Trade Broker
Currency Exchange
Eggling Auction
Pick a Door
Official Games
Un-Official Games
Jinxie's Jamboree
Festival Shop
Diamond Shop
Avatar Shop
Scale Shop
Inbox
Forums
Community Polls
Advanced Search
November 27th, 2021

128 Online
1:42 AM
Advanced Search




Active Players on Sylestia
Category
Total
Yesterday
Players
3,151
625
Sylestia Pet Data
Category
Total
Yesterday
Pets
6,706,575
2,405
Generated
510,774
788
Captured
1,017,533
244
Bred
5,178,268
1,373
Statistics updated daily at midnight
Recent Announcements
Thread
Posted
2021 Official Changelo.. Nov 24 Black Friday Extravaga.. Nov 23 Ancient Temple - The S.. Nov 22 Site Downtime - 11/19.. Nov 18 Regarding Authenticati.. Nov 13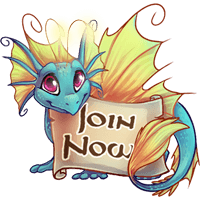 Welcome to Sylestia, a Free to Play Virtual Pet Browser Game
Sylestia offers a wide range of your favorite Virtual Pet Game features!

Create fully customizable Pets from over 20 different Species.

Capture, Generate, or Breed as many Pets as you like.

Create fully customizable Avatars from thousands of collectible items.

Explore the vast regions of Sylestia through an open world RPG system!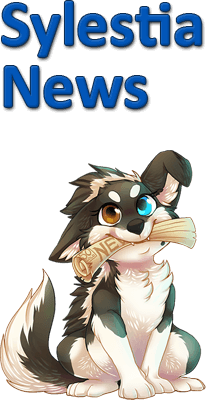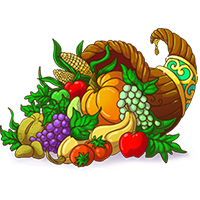 Black Friday Extravaganza
November 24th, 2021 at 12:00 AM
The Black Friday Extravaganza will be available starting on 11/24 at 12 AM and running through Sunday, 12/5. As always, this event will have a ton of goodies to offer!

We will be having our biggest Diamond Shop Sale of the year with virtually everything offered at the year's steepest discounts! We will also be offering unique bundles as well as re-releasing all Restricted Trait Disruptors at a 20% discount! Additionally, all previously retired Monthly Avatar Items and many other retired Avatar Item Sets will also be returning!

We are also doing a special Progressive Bonus Event! For every so many Diamonds that you spend, you can earn up to 4 special bonus rewards.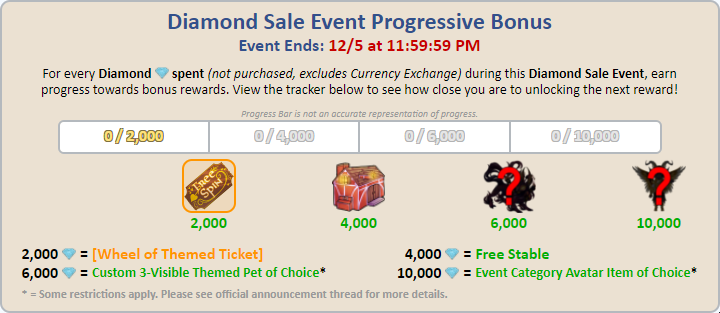 Players can spin the Wheel of Themed where you can win a Themed Pet with every spin! Prizes include over a thousand Themed Pets with emphasis on those with low populations.

The Dream Pet Giveaway Raffle has returned! Be sure to check out the Overview Thread linked below for full details on what a Dream Pet is and how you can win!

Additionally, throughout the entire duration of the Event, there will be Double XP and the exclusive Themed Pet Encounter Rate Bonus (for Lost Grove) Events!

Lastly, be sure to check out the array of Mini-Games available where you can win some amazing prizes just for participating! These include a massive Pick a Door Series.
Black Friday Extravaganza
Mega Diamond Shop Sales
Limited Time Avatar Shop Offers

Fall Festival Thru 12/5
October 28th, 2021 at 12:00 PM
The Fall Festival of 2021 is finally here! It is available now through Sunday, December 5th!

We have added over 200 new Avatar Items, 40 new Themed Pets, 2 new Restricted Trait Sets, and more! Click the link to the Festival Overview thread below to see the full details.

List of Festival Features:
Explore the spooky Umbra's Veil zone where you can find troves of treasure, battle fashionable Named, and hunt for exclusive Themed Pets.

Sylesti Brewing allows you to collect, customize, and brew your very own exclusive Themed Pets.

Explore The Haunted House for troves of mysterious treasures.

Test your battle might in the Maws of Madness against some of Sylestia's toughest bosses. The Level 20-60 and 61-70 Towers are available, with a new 71-75 Tower in the works!

The Spooky Shop has returned with all sorts of shady deals. Will you help free those poor caged creatures?

Compete against your fellow players in 132 different Leaderboard Contests spread throughout the Festival's duration.

Complete your Festival Task Log to earn all sorts of valuable rewards.

Participate in various fun and festive Forum Games, such as Pumpkin Carving, Spooky Stories, a Word Search, and more!


Lastly, in other news, the Lost Grove has updated with the final section: The Ancient Temple. Check our previous news post for more details!
Fall Festival Overview
Fall Festival Traits
Limited Festival Diamond Sale

Major Lost Grove Update
October 22nd, 2021 at 4:00 PM
We have released some major updates over the past couple of weeks regarding Sylestia's end game content! Firstly, we have progressed the Lost Grove to the final Stage of progression and raised the Level Cap for all Pets to Level 75. This allows Pets to finally unlock their last Ability, the last rank of Ability Expertise, and their final Proficiency Point!

The progression of the Lost Grove also unlocks the next Mega-Boss battle: the Crystalline Behemoth! Players will have to best this epic and challenging encounter in order to gain access to the Lost Grove's final area, the Ancient Temple.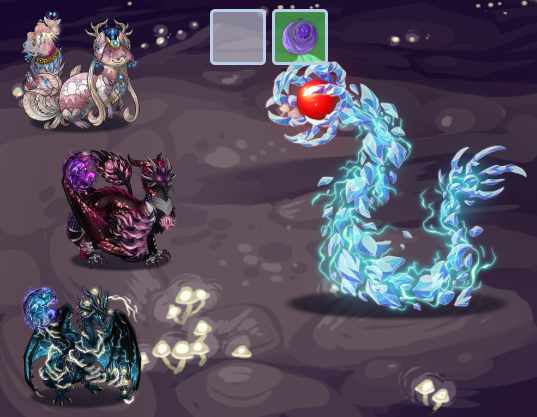 Speaking of, the Ancient Temple is now also unlocked and ready to be explored! The Ancient Temple offers a brand new exploration experience that we are testing for future implementation throughout all of our exploration content. Instead of a static map that players endlessly explore, we instead built a system that produces a procedurally generated dungeon map with every new instance. This allows players a fresher experience each time they dive into the Ancient Temple. Since this is a brand new feature, we plan on expanding its capabilities over time with more and more dynamic content.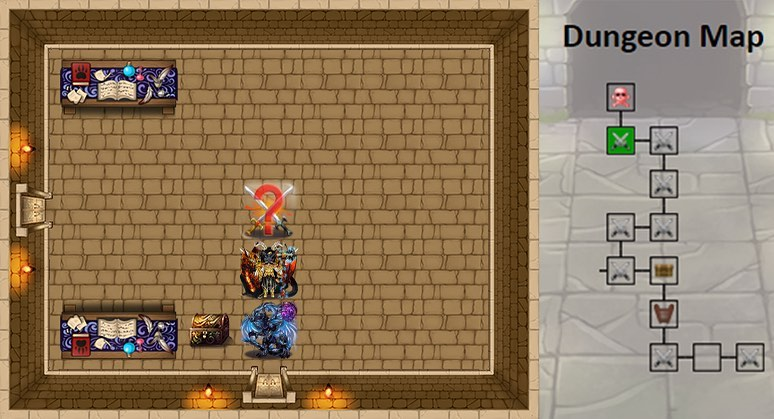 For now, players have access to tons of new content, new challenges to overcome, new loot to collect, new Themed Pets to find, and so much more! Be sure to check out the full announcement threads below for full details.
Lost Grove Ancient Temple Release
Lost Grove Update

Avatar Hair Update
September 22nd, 2021 at 4:54 PM
Over the past 6-12 months, we have been working on redoing basically every single Hair for our Avatar system. In total, we currently have 153 different Hairs. As you can imagine, it took quite a lot of time to complete this project. But alas, we have completed it and everything is now live and in game!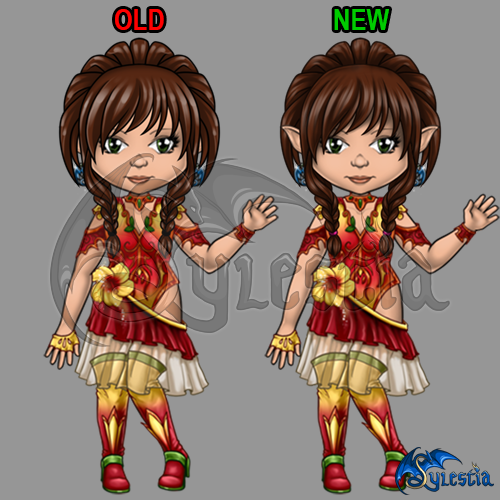 Here is a short list of all changes:

-Redid all linearts to make sure every Hair looked of the same style.

-Redid all shading and highlights to improve their look and to make sure every Hair looked of the same style.

-Redid layering for all applicable Hairs to improve layering with other Styles (such as Ears and Beards), and items.

-Hairs with accessory items now all have the ability to have those accessories colored.

-Hairs #58-62 are now all unique.

In other news, we are working hard to wrap up the final section of the Lost Grove. We will be making an announcement this week with lots of new details, so be sure to keep an eye out for that!
Avatar Hair Update
Examples of Sylestia Pets





Puffadore (Female)
Ny'vene (Male)
Aeridini (Female)
Griffi (Male)
Zolnixi (Female)
This Page loaded in 0.019 seconds.
Terms of Service | Privacy Policy | Contact Us | Credits | Job Opportunities
© Copyright 2011-2021 Sylestia Games LLC.
All names and logos associated with Sylestia are Trademarks of Sylestia Games LLC.
All other trademarks are the property of their respective owners.
For questions, comments, or concerns please email at Support@Sylestia.com.