Overview
Stables
Hatchery
Inventory
Wardrobe
Referrals
Settings
Seasonal Festival
World Map
Generator
Breeding Grounds
Nurturing Grounds
Party
Task Log
Mission Log
Quest Log
Player Trades
Trade Broker
Currency Exchange
Eggling Auction
Pick A Door
Official Games
Un-Official Games
Jinxie's Jamboree
Festival Shop
Diamond Shop
Avatar Shop
Scale Shop
Inbox
Forums
Community Polls
Advanced Search
August 10th, 2020

149 Online
4:07 PM
Advanced Search
Active Players on Sylestia
Category
Total
Yesterday
Players
5,198
692
Sylestia Pet Data
Category
Total
Yesterday
Pets
5,787,440
2,379
Generated
424,330
23
Captured
893,204
103
Bred
4,469,906
2,253
Statistics updated daily at midnight
Recent Announcements
Thread
Posted
Lost Grove Traits Show.. Jul 22 Lost Grove Restricted.. Jul 20 Patriotic Event Overvi.. Jul 3 Spring Festival Overvi.. May 23 Mother's Day Diamo.. May 10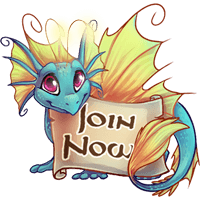 Welcome to Sylestia, a Free to Play Virtual Pet Browser Game
Sylestia offers a wide range of your favorite Virtual Pet Game features!

Create fully customizable Pets from over 20 different Species.

Capture, Generate, or Breed as many Pets as you like.

Create fully customizable Avatars from thousands of collectible items.

Explore the vast regions of Sylestia through an open world RPG system!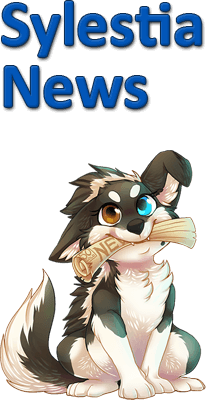 Patriotic Event Thru 7/26
July 3rd, 2020 at 4:00 PM
This year's Patriotic Event is underway from now through July 26th! Sylestian Service Rank has returned; where Players will be able to rank up by battling, nurturing, or assisting in Sylestian conservation!

As a player gains ranks, they will unlock new unique Avatar Items, Themed Pets, Titles, and, of course, prestige!

New this year is an entirely new Rank, Grand Protector, that Players can unlock once they have earned the High Warlord, High Priest, and High Druid Ranks. Exclusive rewards await, including a Mythical Avatar Item and a new Themed Pet!

We have also added 3 new countries in our series of Patriotic Themed Avatar Sets: France, Japan, and Mexico! Last year's 6 sets are also available once again.
Patriotic Event Overview
Sylestia Fairy Cookbook
Diamond Shop


Pet Traits: Demonstalker Ryori and More!
October 26th, 2019 at 12:44 AM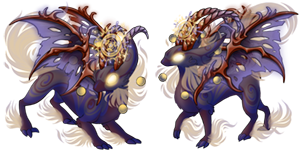 This year's Fall Festival is underway and is host to the brand new Demonstalker Ryori and more! The following Trait Sets have also returned: Skullmoth Ferrikki, Reaper Kelpari, Spectral Ny'vene, and Cute Witch Zolnixi!

Visit the link below to learn more! These Traits will only be available during the Fall Festival; so don't miss out!
Fall Festival Overview
Brand New Wardrobe Released!
October 18th, 2019 at 10:27 AM
After nearly a year in total development, we have finally released our new Wardrobe page and improved Avatar system! This update brings a massive, much needed, improvement to the functionality of the Wardrobe.

In addition to the new Wardrobe, we also completely re-shaded our Avatar bases, all Avatar hairs, and added almost a hundred brand new Base Styles for almost every category! We have also expanded multiple categories such as Facial Features, Makeup, and now Tattoos.

Be sure to check out the link below for a preview and a write up on the full update.
Wardrobe Update Now Live!

The Forgotten Caverns
May 24th, 2019 at 4:59 AM
The second section of the Lost Grove, The Forgotten Caverns, is now available!

This will more than double the explorable size of the Lost Grove, double the amount of Named and placeholders, add in new progression, new Avatar Items, new Equipment, new Barracks upgrades, and more!

We are also working on a massive Pet Trait release update for the Lost Grove that will be coming in the future. Happy hunting!
Lost Grove - The Forgotten Caverns
Examples of Sylestia Pets





Puffadore (Female)
Ny'vene (Male)
Aeridini (Female)
Griffi (Male)
Zolnixi (Female)
This Page loaded in 0.007 seconds.
Terms of Service | Privacy Policy | Contact Us | Credits | Job Opportunities
© Copyright 2011-2020 Sylestia Games LLC.
All names and logos associated with Sylestia are Trademarks of Sylestia Games LLC.
All other trademarks are the property of their respective owners.
For questions, comments, or concerns please email at Support@Sylestia.com.