Overview
Stables
Hatchery
Inventory
Wardrobe
Referrals
Settings
Seasonal Festival
World Map
Generator
Breeding Grounds
Party
Task Log
Mission Log
Quest Log
Player Trades
Trade Broker
Currency Exchange
Eggling Auction
Pick A Door
Official Games
Un-Official Games
Jinxie's Jamboree
Festival Shop
Diamond Shop
Avatar Shop
Scale Shop
Inbox
Forums
Community Polls
June 26th, 2019

176 Online
9:31 PM
Advanced Search
Active Players on Sylestia
Category
Total
Yesterday
Players
8,780
885
Sylestia Pet Data
Category
Total
Yesterday
Pets
4,985,636
1,261
Generated
351,489
40
Captured
766,068
131
Bred
3,868,079
1,090
Statistics updated daily at midnight
Recent Announcements
Thread
Posted
Diamond Sale and Doubl.. May 24 Lost Grove - The Forgo.. May 19 Working on Pet Scripts May 14 Qitari Mane Improvemen.. May 8 Spring Festival Overvi.. Apr 20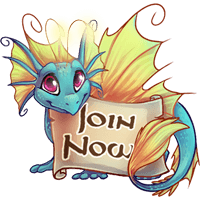 Welcome to Sylestia, a Free to Play Virtual Pet Browser Game
Sylestia offers a wide range of your favorite Virtual Pet Game features!

Create fully customizable Pets from over 20 different Species.

Capture, Generate, or Breed as many Pets as you like.

Create fully customizable Avatars from thousands of collectible items.

Explore the vast regions of Sylestia through an open world RPG system!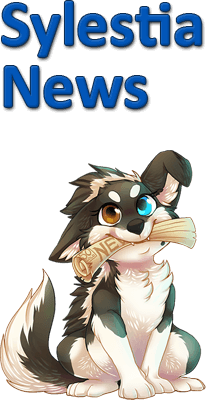 Patriotic Event Begins 7/3
June 24th, 2019 at 8:57 AM
This year's Patriotic Event is scheduled to begin Wednesday, July 3rd! This year's event will include a brand new feature where players can progress through the ranks of various branches of Sylestian Service! Players will be able to rank up by battling, nurturing, or assisting in Sylestian conservation!

As a player gains ranks, they will unlock new unique Avatar Items, various rewards, and, of course, prestige!

We are also working on completely overhauling our Wardrobe feature and plan on releasing it sometime during the month of July!
More details coming soon!

Pet Traits: Victorian Ferrikki
April 27th, 2019 at 8:28 AM
This year's Spring Festival has been host to a barrage of 26 new Pet Traits! This included both the Victorian Ferrikki Trait Set, shown above, and the Spring Blossoms Trait for all 22 species!

Visit the link below to learn more! These Traits will mostly only be available during the Spring Festival, so don't miss out!
Spring Festival Overview

Avatar Items: Of the Clover
March 17th, 2018 at 6:35 AM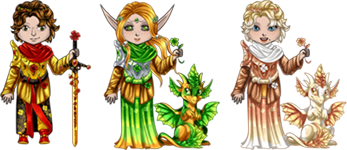 In celebration of the Fortune Week event, we have released a brand new Avatar Set! The Set comes with 2 Helds, an Outfit, and 2 Head Items. It also comes in 4 different Color Variations.

The Clover Complete Set can be purchased from the Diamond Shop.
Fortune Week Overview
Diamond Shop

The Forgotten Caverns - Stage 7
May 24th, 2019 at 4:59 AM
The second section of the Lost Grove, The Forgotten Caverns, releases this Saturday, May 25th, at 2 PM!

This will more than double the explorable size of the Lost Grove, double the amount of Named and placeholders, add in new progression, new Avatar Items, new Equipment, new Barracks upgrades, and more!

We are also working on a massive Pet Trait release update for the Lost Grove that will be coming sometime early summer. Happy hunting!
Lost Grove - The Forgotten Caverns
Examples of Sylestia Pets





Puffadore (Female)
Ny'vene (Male)
Aeridini (Female)
Griffi (Male)
Zolnixi (Female)
This Page loaded in 0.002 seconds.
Terms of Service | Privacy Policy | Contact Us | Credits
© Copyright 2011-2019 Sylestia Games LLC.
All names and logos associated with Sylestia are Trademarks of Sylestia Games LLC.
All other trademarks are the property of their respective owners.
For questions, comments, or concerns please email at Support@Sylestia.com.