Overview
Stables
Hatchery
Inventory
Wardrobe
Referrals
Settings
Seasonal Festival
World Map
Generator
Breeding Grounds
Nurturing Grounds
Party
Task Log
Mission Log
Quest Log
Player Trades
Trade Broker
Currency Exchange
Eggling Auction
Pick A Door
Official Games
Un-Official Games
Jinxie's Jamboree
Festival Shop
Diamond Shop
Avatar Shop
Scale Shop
Inbox
Forums
Community Polls
Advanced Search
March 1st, 2021

175 Online
9:43 PM
Advanced Search
Active Players on Sylestia
Category
Total
Yesterday
Players
5,345
706
Sylestia Pet Data
Category
Total
Yesterday
Pets
6,213,058
1,735
Generated
466,752
57
Captured
953,990
177
Bred
4,792,316
1,501
Statistics updated daily at midnight
Recent Announcements
Thread
Posted
New Sylestia Merchandi.. Feb 27 Week of Love Overview Feb 12 Nytekrie Revamp Announ.. Feb 5 Region Chat Conduct Re.. Jan 15 Winter Festival Overvi.. Dec 23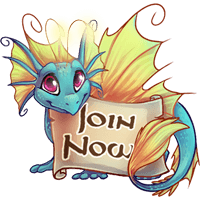 Welcome to Sylestia, a Free to Play Virtual Pet Browser Game
Sylestia offers a wide range of your favorite Virtual Pet Game features!

Create fully customizable Pets from over 20 different Species.

Capture, Generate, or Breed as many Pets as you like.

Create fully customizable Avatars from thousands of collectible items.

Explore the vast regions of Sylestia through an open world RPG system!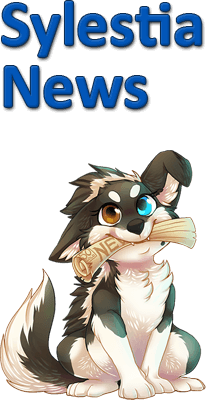 Week of Love Now Thru 3/3!
February 13th, 2021 at 1:29 AM
The Week of Love Event is available now through Wednesday, March 3rd!

Available this year are a few new Themed Pets and a brand new Avatar Set! Click the link to the Event Overview thread below to see the full details.

List of Festival Features:
Collect Candy Hearts and combine full sets for all sorts of special goodies!

Hunt in the Lost Grove for the vengeful Queen of Hearts! She can drop new Themed Pets, Avatar Items, and even new Pet Companions!

Participate in various Forum Games, such as the Create a Sylestia Valentine, for the chance to win lots of prizes!

Complete various Daily and Event Tasks for guaranteed prizes.


Lastly, in other news, the Nytekrie Revamp is very close to completion. We are working on the final steps to get the Revamp process smoothed out, as we are doing things a bit differently this time around in an attempt to give players the option of carrying over Hidden Carried Traits in the Re-Gen process. Stay tuned for more updates that should be coming very soon!
Week of Love Overview
Create a Sylestia Valentine
Diamond Shop Sale
Nytekrie Revamp Announcement

Winter Festival Thru 1/31!
December 23rd, 2020 at 12:00 PM
Merry Christmas, Happy Holidays, and Happy New Year! The Winter Festival of 2020 is available now through Sunday, January 31st!

Available this year are over 250(!!!) new Avatar Items and over 40 new Themed Pets! Click the link to the Festival Overview thread below to see the full details.

List of Festival Features:
Explore the enchanting Howling Pass zone where you can find troves of treasure, battle fashionable Named, and hunt for exclusive Themed Pets.

Sylesti Ice Sculpting allows you to collect, customize, and sculpt your very own exclusive Themed Pets.

Explore The Winter Wonderland for magical treasures.

Test your strategic skill against AI or Players in Snow Wars.

Compete against your fellow players in 132 different Leaderboard Contests spread throughout the Festival's duration.

Complete your Festival Task Log to earn all sorts of valuable rewards.

Participate in various fun and festive Forum Games, such as our Gingerbread House contest!


Lastly, in other news, the Nytekrie Revamp is finally completed. We are working on the final touches to get it released within the next couple of weeks.
Winter Festival Overview
Limited Festival Diamond Sale
Advent Calendar
Stocking Stuffer


Advent Calendar Is Back!
December 1st, 2020 at 4:09 PM
The beloved Advent Calendar is finally here! Players can visit the Advent Calendar each and everyday for the next 25 days and claim a Free Prize! Prizes will include all sorts of goodies. Examples of prizes are: Diamonds, Scales, Advancement Points, Philters, Essences, exclusive Avatar Items, Themed Pets, and other miscellaneous or exclusive goodies! You will just have to check each day and see what's waiting to be claimed that day.

There are two sets of prizes available for all 25 days: a Free Prize and a Premium Prize. The Free Prize is available for each and everyone to claim for all 25 days. The catch though, is that you must claim a day's prize on that day. If you don't claim a day's prize before that day ends, then you will no longer be able to claim that prize. The Premium Prize is an extra bonus prize available for all 25 days if you have purchased the Premium Advent Calendar.

For more information, check out the link below!
2020 Advent Calendar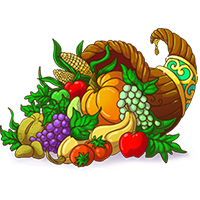 Black Friday Extravaganza
November 24th, 2020 at 9:53 AM
The Black Friday Extravaganza is about to kick off! Starting 11/25 at 12pm and running through Sunday, 12/6, this event will have a ton to offer!

We will be having a mega Diamond Shop Sale with virtually everything offered at the year's steepest discounts! We will also be offering unique bundles as well as re-releasing all Restricted Trait Disruptors at a 20% discount! Additionally, all previously retired Monthly Avatar Items and many other retired Avatar Item Sets will also be returning!

Players can spin the Wheel of Themed where you can win a Themed Pet with every spin! Prizes include thousands of Themed Pets with emphasis on those with low populations.

The Dream Pet Giveaway Raffle has returned! Be sure to check out the Overview Thread linked below for full details on what a Dream Pet is and how you can win!

Additionally, throughout the entire duration of the Event, there will be a Double XP and the exclusive Bonus Themed Rate (for Lost Grove) Event!

Lastly, be sure to check out the array of Mini-Games available where you can win some amazing prizes just for participating!
Black Friday Extravaganza
Mega Diamond Shop Sales
Examples of Sylestia Pets





Puffadore (Female)
Ny'vene (Male)
Aeridini (Female)
Griffi (Male)
Zolnixi (Female)
This Page loaded in 0.009 seconds.
Terms of Service | Privacy Policy | Contact Us | Credits | Job Opportunities
© Copyright 2011-2021 Sylestia Games LLC.
All names and logos associated with Sylestia are Trademarks of Sylestia Games LLC.
All other trademarks are the property of their respective owners.
For questions, comments, or concerns please email at Support@Sylestia.com.