Home
Overview
Stables
Hatchery
Inventory
Wardrobe
Referrals
Settings
Seasonal Festival
World Map
Generator
Breeding Grounds
Nurturing Grounds
Party
Task Log
Mission Log
Quest Log
Themed Pet Codex
Player Trades
Trade Broker
Currency Exchange
Eggling Auction
Pick A Door
Official Games
Un-Official Games
Jinxie's Jamboree
Festival Shop
Diamond Shop
Avatar Shop
Scale Shop
Inbox
Forums
Community Polls
Advanced Search
June 5th, 2023

45 Online
7:19 AM
Advanced Search




Active Players on Sylestia
Category
Total
Yesterday
Players
2,839
452
Sylestia Pet Data
Category
Total
Yesterday
Pets
7,767,229
1,579
Generated
603,317
279
Captured
1,136,495
494
Bred
6,027,354
806
Statistics updated daily at midnight
Recent Announcements
Thread
Posted
Official Discord Serve.. May 25 Spring Festival Pet Tr.. May 21 Spring Festival Overvi.. May 21 Account Login Changes.. May 10 Faelora Revamp Now Liv.. May 8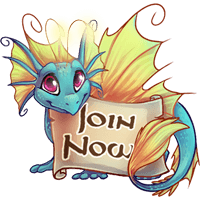 Welcome to Sylestia, a Free to Play Virtual Pet Browser Game
Sylestia offers a wide range of your favorite Virtual Pet Game features!

Create fully customizable Pets from over 20 different Species.

Capture, Generate, or Breed as many Pets as you like.

Create fully customizable Avatars from thousands of collectible items.

Explore the vast regions of Sylestia through an open world RPG system!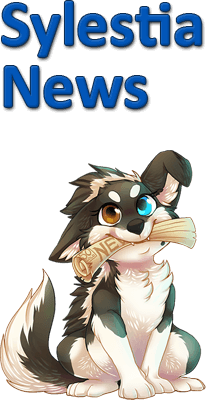 Spring Festival Thru 6/25
May 21st, 2023 at 1:00 AM
The Spring Festival of 2023 is finally here! It is available starting today through Sunday, June 25th!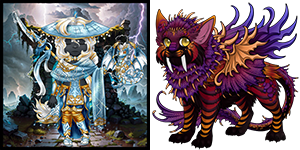 Available this year are over 150 *NEW* Avatar Items, 45 *NEW* Themed Pets, and a *NEW* Restricted Trait Set! Click the link to the Festival Overview thread below to see the full details.

List of Festival Features:
Explore the blossoming Astryl's Meadow zone where you can find troves of treasure, battle fashionable Named, and hunt for exclusive Themed Pets.

Hunt for Easter Eggs in this year's Egg Maze Hunt nestled within Astryl's Meadow.

Join your fellow Sylestian players and help cultivate the Shared Garden! For each completed flower, the entire community gets to share a zone-wide Event within Astryl's Meadow for all sorts of exclusive goodies!

The Sylesti Garden allows you to collect, customize, and grow your very own exclusive Themed Pets.

Compete against your fellow players in 154 different Leaderboard Contests spread throughout the Festival's duration.

Complete your Festival Task Log to earn all sorts of valuable rewards.

Participate in various fun and festive Forum Games, such as our Scavenger Hunts!
Spring Festival Overview
Spring Festival Pet Traits
Spring Festival Themed Pets
Spring Festival Diamond Sale

Faelora Revamp Has Been Released!
May 9th, 2023 at 12:00 PM
The Faelora Revamp has been released! All existing and new Faelora will use the updated artwork/Traits. In total, we have added 14 new Traits including a full Restricted Trait Set. We have also added 2 new Themed Pets including one Restricted Themed Pet and the other with guaranteed Certified Names.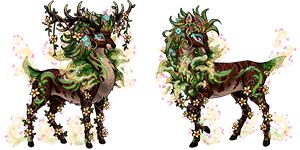 Existing Faelora were subject to a number of Trait changes. Under certain conditions, this would trigger a Re-Generation where players can re-allocate Trait Points and/or Color allocations.

For more details, check out the announcement thread below. In other news, we are planning to start the Spring Festival at some point in the next week or two!
Faelora Revamp Now Live
New Pet Color Allocations (C4, C5)
Diamond Sale and Limited Time Offers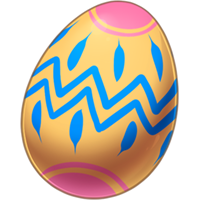 Easter Event Thru 4/30
April 7th, 2023 at 12:00 PM
The Easter Event is available now through Sunday, April 30th!

Available this year are over 35 new Avatar Items, a new Themed Pet, a new Mythical Aspect Avatar Item, the Egg Hunt, the Wheel of Themed, and Forum Games!




We are also doing a special Progressive Bonus Event! For every so many Diamonds that you spend, you can earn up to 6 special bonus rewards. We have added 2 additional bonus rewards for this event!

Take part in the Easter Egg Hunt, where 29 different Easter Eggs are hidden all throughout the entire explorable world of Sylestia! Unlock clues to find each one for progressively better prizes! Find all 29 to receive a unique Title: The Eggstraordinaire and a very exclusive new item, [Artifact - Golden Scale]!

Players can spin the Wheel of Themed where they can win a Themed Pet with every spin! Prizes include over a thousand Themed Pets with emphasis on those with low populations, taking into consideration Pets out of the market from inactive Players. Additionally, we have reduced the cost of tickets by 20% for the duration of this event.

Click the link to the Event Overview thread below to see the full details.
Easter Event Overview
Easter Egg Hunt
Forum Game: Create an Easter Egg
Diamond Sale, Double XP, Themed Bonus


Fortune Event Now Thru 4/23!
March 17th, 2023 at 12:00 PM
The Fortune Event is available now through Sunday, April 23rd!

Available this year are 2 new Themed Pets, 50+ new Avatar Items, a new feature, an update to The Lucky Pot rewards, and a handful of exclusive Games and Features! Click the link to the Event Overview thread below to see the full details.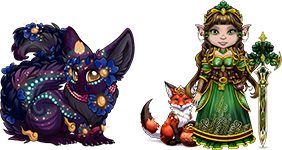 Now through March 26th, we will be having a Diamond Sale, Double XP Event, and Themed Pet Encounter Rate Bonus. Don't miss out! Read below for a quick summary of what this year's Fortune Event offers

List of Event Features:
A brand new feature is coming! It should become available this weekend so be sure to check it out!

Test your skill at Lucky Draw, a limited time card game! Earn points by playing that can be redeemed for various Fortune Event prizes as well as compete for top spots on the Leaderboards!

Feeling lucky? Then you definitely have to give your luck a try with The Lucky Pot Scratchcard! The Fortune Event's best rewards are all available form The Lucky Pot Scratchcard, including some exclusive prizes such as winning retired Restricted Themed Pets. Players can also earn Free Vouchers to play by participating in all of the various Fortune Event Games and Features.

Collect Secret Maps and go on expeditions for elusive treasure! How much treasure can you find before the expedition ends?

Complete your Event Task Log to earn guaranteed prizes for your efforts.

Seek out and defeat Maeve the Cursed, an exclusive Fortune Event Named who is sure to be holding onto lots of goodies, from within the Lost Grove! The regular Lost Grove Enemies, Elites, Named, and Bosses also are holding onto some Event goodies - especially those lurking inside the Ancient Temple!

Participate in various fun and festive Forum Games!
Fortune Event Overview
Claim Daily Login Rewards
Diamond Sale
Examples of Sylestia Pets





Puffadore (Female)
Ny'vene (Male)
Aeridini (Female)
Griffi (Male)
Zolnixi (Female)
This Page loaded in 0.020 seconds.
Terms of Service | Privacy Policy | Contact Us | Credits | Job Opportunities




© Copyright 2011-2023 Sylestia Games LLC.
All names and logos associated with Sylestia are Trademarks of Sylestia Games LLC.
All other trademarks are the property of their respective owners.
For questions, comments, or concerns please email at Support@Sylestia.com.