Overview
Stables
Hatchery
Inventory
Wardrobe
Referrals
Settings
Seasonal Festival
World Map
Generator
Breeding Grounds
Party
Task Log
Mission Log
Quest Log
Player Trades
Trade Broker
Currency Exchange
Eggling Auction
Pick A Door
Official Games
Un-Official Games
Jinxie's Jamboree
Festival Shop
Diamond Shop
Avatar Shop
Scale Shop
Inbox
Forums
Community Polls
September 22nd, 2018

91 Online
4:14 AM
Advanced Search

Active Players on Sylestia
Category
Total
Yesterday
Players
9,545
1,175
Sylestia Pet Data
Category
Total
Yesterday
Pets
4,320,879
1,981
Generated
292,124
83
Captured
650,536
178
Bred
3,378,219
1,720
Statistics updated daily at midnight
Recent Announcements
Thread
Posted
Lost Grove: Update to.. Sep 21 Lost Grove: Update to.. Sep 19 Summer Festival Diamon.. Sep 2 Summer Festival Traits Aug 27 Summer Festival Overvi.. Aug 17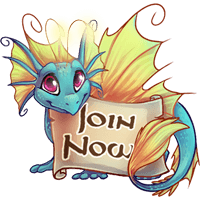 Community Polls
This page is reserved for community polls where we seek the community's guidance on various topics related to the growth and development of Sylestia. At any time, you can visit this page to see if any polls are active. When a poll is active, all players can voice their opinion within the announced time frame of the poll.

Your vote will only be accessible by the Admins of Sylestia, so please be as honest as you can when contributing! Each player can only submit their opinion once per poll.
Active Poll: Should Lunemara Bodies Be Updated? v2.0
Poll Ends on 4/30/2018 at 11:59 PM
Based on feedback going back to when the Lunemara Revamp was first released, we have decided to try a different main body for the Adults (again). The new body, which is currently visible for all Lunemara, is less bulbous and way more fuzzy.

Click Here to View the New

Click Here to View the Original
1. Yes (Replace Original Base With New)
2. Yes (And Make Original a Separate Mutation)
3. No (But Make New a Separate Mutation)
4. No (Don't Use New At All)
You must be logged in to participate in this poll.
This Page loaded in 0.006 seconds.
Terms of Service | Privacy Policy | Contact Us | Credits
© Copyright 2011-2018 Sylestia.
All names and logos associated with Sylestia are Trademarks of Sylestia.
All other trademarks are the property of their respective owners.
For questions, comments, or concerns please email at Support@Sylestia.com.