Home
Overview
Stables
Hatchery
Inventory
Wardrobe
Referrals
Settings
Seasonal Festival
World Map
Generator
Breeding Grounds
Nurturing Grounds
Party
Task Log
Mission Log
Quest Log
Themed Pet Codex
Player Trades
Trade Broker
Currency Exchange
Eggling Auction
Pick A Door
Official Games
Un-Official Games
Jinxie's Jamboree
Festival Shop
Diamond Shop
Avatar Shop
Scale Shop
Inbox
Forums
Community Polls
Advanced Search
September 26th, 2023

76 Online
2:51 PM
Advanced Search




Active Players on Sylestia
Category
Total
Yesterday
Players
2,832
438
Sylestia Pet Data
Category
Total
Yesterday
Pets
7,940,258
925
Generated
624,877
11
Captured
1,157,910
92
Bred
6,157,397
822
Statistics updated daily at midnight
Recent Announcements
Thread
Posted
9/22 - 10/2 Bonus Rate.. Sep 22 Labor Day Diamond Sale Aug 31 Summer Festival Pet Tr.. Aug 11 Summer Festival Overvi.. Aug 11 Proposed Updated Faelo.. Aug 4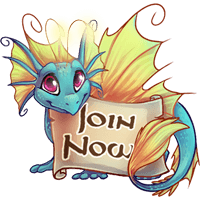 Terms of Service

I. Rules of Conduct
II. Naming Policy
III. Using the Site's Forums, Chat, or Mail
IV. Transactions
V. Site Content
VI. Updates of Modifications
VII. Termination of Service
VIII. Disclaimer of Warranties
IX. Limitation of Liability


If you are registered and play on the

https://www.sylestia.com

website ("Site") then you are hereby bound and agree to follow and abide by these Terms of Service. Failure to follow and abide by the Terms of Service can result in the termination of your account and an IP ban. If you do not agree with these Terms of Service, please do not use our Site.

I. Rules of Conduct
| | |
| --- | --- |
| A. | Players are only allowed one account on the Site. Any players found using more than one account will be subject to the termination of their accounts and a permanent IP ban. |
| B. | Sharing accounts or personal information is not advised. If sharing an account, you are hereby warned that any harm done to your account is not the responsibility or liability of the Site or its Staff. |
| C. | You may not attempt to impersonate Staff or another player. |
| D. | You may not discuss banned players anywhere on the Site. |
| E. | You may not attempt to scam, hack, steal passwords, steal private information, steal artwork or other copyright sensitive items from the Site or other players. |
| F. | You may not exploit any Site bugs, glitches or errors. If you find a Site bug, glitch, or error, you are not allowed to promote the use of this bug, glitch, or error. Please immediately contact the Staff with the found bug, glitch, or error. |
| G. | You may not use any type of cheat, script, hack, or anything that is designed to play the Site for you or give you an unfair advantage. |
II. Naming Policy
| | |
| --- | --- |
| A. | All usernames and pet names must not be profane or offensive in anyway. Sylestia may change any username or pet name if deemed necessary. |
III. Using the Site's Forums, Chat, or Mail
| | |
| --- | --- |
| A. | You may not try to bypass any type of content filters on the site, such as our profanity filter. Moderate swearing is allowed as long as it is not directed at Staff or another player, is not in a pet name, account name, or thread title. If you do not wish to see swearing, then please use the profanity filter provided. |
| B. | When playing on the Site, you are expected to be respectful and courteous to both Staff and other players at all times. Sylestia does not condone hate speech or discrimination of any kind. This can include, but is not limited to, race, gender, sexual preference, religion, and mental disabilities. |
| C. | You may not harass, libel, defame, threaten, spam, or insult Staff or other players anywhere on the Site. |
| D. | You may not distribute anywhere on the site the following: harmful content, sexually explicit content, another player or Staff's personal private information, or offensive content regarding, but not limited to, race, gender, sexual preference, religion, and mental disabilities. |
| E. | You may not promote or talk about any type of illegal activities anywhere on the Site. You agree to use the Site only for lawful purposes. You are prohibited from any use of the Site that would constitute an illegal offense, give rise to liability or otherwise violate any applicable local, state, national, or international laws or regulations. |
| F. | You may not publicly spoil any type of story game content pertaining to the Site. Please use the spoiler feature provided to you on the forums if talking about story game play, including posting about spoilers in the forum title. Do not discuss spoilers in the public live chat. |
| G. | You may not beg or ask for items, gold, diamonds or any type of asset from Staff or other players anywhere on the Site. |
| H. | You may not spam in any form on the Site. This can include posting excessively over the same topic, excessive thread bumping on the forums, excessive use of emoticons, excessive pinging of users on the forums, or sending mass unsolicited private messages, such as chain letters. You may only bump a thread if it is no longer on the first page of its forum. |
| I. | You agree not to post, use, or transmit content that you do not have the right to post or use. Content, for example, under intellectual property, confidentiality, privacy or other applicable laws. |
| J. | You may not attempt to troll another player or Staff. Please be respectful and courteous while dealing with other players. |
| K. | You may not use our forums or chat services for any form of recruiting or advertising for any game of any types. However, discussing said games is allowed. |
| L. | You may not publicly announce that you are quitting or leaving our Site. If you wish to discuss this with other players, you can use our Site's private methods of communication. |
IV. Transactions
| | |
| --- | --- |
| A. | We allow the real life goods trading of currency for Site assets, such as pets, items, or currency. However, this is done at the player's own discretion. Please use the appropriate forum and take great care while doing these types of transactions. All transactions involving the Site's assets must be done on Site with another Site player. Although the Site and its Staff takes no responsibility or liability for transactions between players, any players found to be scamming will have their account terminated and receive a permanent IP ban. |
| B. | The trading or selling of user accounts is strictly forbidden. Any users found trading or selling accounts will have their accounts terminated and receive a permanent IP ban. |
| C. | Any type of auction, contest, or event that is player ran must have a set of defined rules and time table of completion or delivery. If the auction, contest, or event owner does not follow through with their obligation, it will be considered a form of scamming. |
| D. | Any purchase of diamonds from the Site must be purchased with your own funds. Any type of charge backs or payment reversals received will result in the termination of that player's account and a permanent IP ban. |
V. Site Content
| | |
| --- | --- |
| A. | All Site artwork, designs, texts, images, coding, objects, illustrations, data files, concepts, etc. are the sole property of Sylestia.com. This includes any suggestions, artwork, or any other derivative works pertaining to Sylestia.com that is submitted to the Site. By doing this, you hereby grant Sylestia.com a royalty free, irrevocable, and non exclusive rights to use said material. Additionally, you waiver all moral rights to said material. We may use, edit, or modify any material that you submit that pertains to Sylestia.com as we see fit. You may use your pet or avatar images on personal web pages as long as you claim copyright @ Sylestia.com. |
VI. Updates or Modifications
| | |
| --- | --- |
| A. | Sylestia.com may, at any time, change these Agreements as seen fit and will notify the users of the Site of any changes by Site wide news. It is your responsibility to check regularly for changes, as all changes shall be effective upon posting. Your continued use of the Site after any changes to this Agreement constitutes that you are bound by any such changes. |
VII. Termination of Service
| | |
| --- | --- |
| B. | Sylestia may terminate your access to any part of the Site at any time, with or without cause, with or without notice, effective immediately. If you wish to terminate this Agreement or your Site account you can stop using our Site. All provisions of this Agreement which by their nature should survive termination shall survive termination, including, without limitation, ownership provisions, warranty disclaimers, indemnity, and limitations of liability. |
VIII. Disclaimer of Warranties
The Site is provided "as is". Sylestia.com and its suppliers and licensors hereby disclaim all warranties of any kind, express or implied, including, without limitation, the warranties of merchantability, fitness for a particular purpose and non-infringement. Neither Sylestia, nor its suppliers and licensors, makes any warranty that the Site will be error free or that access thereto will be continuous or uninterrupted. You understand that you download from, or otherwise obtain content or services through, the Site at your own discretion and risk.
IX. Limitation of Liability
UNDER NO CIRCUMSTANCES WILL SYLESTIA.COM PARTIES BE LIABLE FOR ANY DAMAGES INCLUDING GENERAL, SPECIAL, DIRECT, INDIRECT, INCIDENTAL, CONSEQUENTIAL PUNITIVE OR ANY OTHER DAMAGES (INCLUDING, WITHOUT LIMITATION, LOST PROFITS OR BUSINESS INTERRUPTION) OF ANY KIND WHETHER IN AN ACTION, IN CONTRACT, OR NEGLIGENCE ARISING OR RELATING IN ANY WAY TO YOUR USE, OR INABILITY TO USE, THE CONTENT, THE SITE, OR ANY THIRD PARTY SITE TO WHICH THIS SITE IS LINKED. SYLESTIA.COM IS NOT LIABLE FOR ANY DEFAMATORY, OFFENSIVE, OR ILLEGAL CONDUCT OF ANY USER. YOUR SOLE REMEDY FOR DISSATISFACTION WITH THIS SITE IS TO STOP USING THE SITE.
You agree to indemnify and hold harmless Sylestia.com, its contractors, and its licensors, and their respective directors, officers, employees, and agents from, and against, any and all claims and expenses, including attorneys' fees, arising out of your use of the Site, including, but not limited to, your violation of this Agreement.
This document was last updated on March 21, 2014.
This Page loaded in 0.013 seconds.
Terms of Service | Privacy Policy | Contact Us | Credits | Job Opportunities




© Copyright 2011-2023 Sylestia Games LLC.
All names and logos associated with Sylestia are Trademarks of Sylestia Games LLC.
All other trademarks are the property of their respective owners.
For questions, comments, or concerns please email at Support@Sylestia.com.