Overview
Stables
Hatchery
Inventory
Wardrobe
Referrals
Settings
Seasonal Festival
World Map
Generator
Breeding Grounds
Nurturing Grounds
Party
Task Log
Mission Log
Quest Log
Player Trades
Trade Broker
Currency Exchange
Eggling Auction
Pick A Door
Official Games
Un-Official Games
Jinxie's Jamboree
Festival Shop
Diamond Shop
Avatar Shop
Scale Shop
Inbox
Forums
Community Polls
Advanced Search
September 16th, 2021

141 Online
3:54 PM
Advanced Search




Active Players on Sylestia
Category
Total
Yesterday
Players
3,162
630
Sylestia Pet Data
Category
Total
Yesterday
Pets
6,580,132
1,543
Generated
498,836
254
Captured
1,002,598
46
Bred
5,078,698
1,243
Statistics updated daily at midnight
Recent Announcements
Thread
Posted
Labor Day Diamond Sale.. Sep 2 New Avatar Outfit Cate.. Aug 22 Faelora Revamp Sketche.. Aug 18 Faelora Revamp Sketche.. Aug 11 Faelora Revamp Sketche.. Aug 11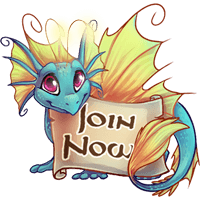 Contact Us
If you already have an account, please log in and send a Private Message to Krinadon regarding your issue.

Otherwise, please send an email to Support@Sylestia.com.
Frequently Asked Questions
How can I change the Date of Birth on my account?
If the Date of Birth on your account is set to the wrong date, please send an email to Support@Sylestia.com via your account's registered email address and provide your Date of Birth. We can then manually update it for you. Please note, regardless, you must be at least 13 years of age to own an account. If it is discovered that you are under 13 and are also the account owner, we will have no choice but to terminate your account.
I am attempting to register a new account, but I am receiving an error saying that 2 accounts already exist.
If you are attempting to register an account from a public location, such as a school or library, please first attempt to register your account from a private location instead, such as your home. If you are still having issues, then contact us at Support@Sylestia.com informing us that you are requesting an additional account at your location. Please provide details on the other accounts already registered from your location, if you are aware of them, as well as your IP Address. You can easily obtain your IP Address from the following link: https://www.sylestia.com/get_ip_address/
How can I change my account's Username?
We offer an automatic Username Change Service. You can simply navigate to Account -> Settings and then click the "Change Username" button. Alternatively, if you are already logged in, you can click this link.
This Page loaded in 0.003 seconds.
Terms of Service | Privacy Policy | Contact Us | Credits | Job Opportunities
© Copyright 2011-2021 Sylestia Games LLC.
All names and logos associated with Sylestia are Trademarks of Sylestia Games LLC.
All other trademarks are the property of their respective owners.
For questions, comments, or concerns please email at Support@Sylestia.com.