Overview
Stables
Hatchery
Inventory
Wardrobe
Referrals
Settings
Seasonal Festival
World Map
Generator
Breeding Grounds
Party
Task Log
Mission Log
Quest Log
Player Trades
Trade Broker
Currency Exchange
Eggling Auction
Pick A Door
Official Games
Un-Official Games
Jinxie's Jamboree
Festival Shop
Diamond Shop
Avatar Shop
Scale Shop
Inbox
Forums
Community Polls
August 19th, 2018

287 Online
5:57 PM
Advanced Search

Active Players on Sylestia
Category
Total
Yesterday
Players
9,756
1,109
Sylestia Pet Data
Category
Total
Yesterday
Pets
4,221,099
2,749
Generated
278,247
57
Captured
630,947
853
Bred
3,311,905
1,839
Statistics updated daily at midnight
Recent Announcements
Thread
Posted
Summer Festival Overvi.. Aug 17 Lost Grove: Enchanted.. Jul 21 Official Purebred Tags Jul 15 Miscellaneous Updates Jul 8 Patriotic Event Overvi.. Jun 30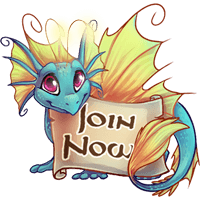 We're sorry, but you must be logged in to access this page.

Generator Tutorial


Welcome to the Generator! Here, you can create custom pets of your very own. You can select the species, the gender, the traits, and the colors! If this is the first time you are here, then you can create your Starter Pet. A Starter Pet is your very own customized companion who will join you throughout your adventures in Sylestia!




When Generating your pet, be sure to choose colors for each available slot and to also allocate all of the pets Trait Points. Trait Points are determined by the type of pet that you are creating. Starter Pets, Mystical Essence Pets, and Enhanced Essence Pets allow for up to 4 Trait Points to be spent. Regular Essence Pets allow for up to 2 Trait Points. When choosing Traits, a Visible Trait (a trait that you can visibly see on the pet) costs 2 points. Whereas a Carried Trait (a trait that cannot be seen, but is passed along to offspring through breeding) costs 1 point.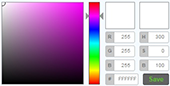 When selecting colors, click on a color slot and then use the Color Selecting Tool at the bottom to choose the exact color. When you are satisfied, click the "Save" button on the Color Selecting Tool. Then move onto the next color.




When you are finally fully satisfied with your pet, click on the "Generate Pet" button and your new companion will be created and added to your Stables!




After creating your Starter Pet, you can return to the Generator at anytime using the navigation menu (Explore -> Generator). In order to create additional pets, you will be required to have Essences of the species that you wish to create. Essences can be obtained through many methods of gameplay, obtained from other players, or puchased from the Diamond Shop. Once you have an Essence, just return here to the Generator and create your new pet!
This Page loaded in 0.0095 seconds.
Terms of Service | Privacy Policy | Contact Us | Credits
© Copyright 2011-2018 Sylestia.
All names and logos associated with Sylestia are Trademarks of Sylestia.
All other trademarks are the property of their respective owners.
For questions, comments, or concerns please email at Support@Sylestia.com.