Overview
Stables
Hatchery
Inventory
Wardrobe
Referrals
Settings
Seasonal Festival
World Map
Generator
Breeding Grounds
Party
Task Log
Mission Log
Quest Log
Player Trades
Trade Broker
Currency Exchange
Eggling Auction
Pick A Door
Official Games
Un-Official Games
Jinxie's Jamboree
Festival Shop
Diamond Shop
Avatar Shop
Scale Shop
Inbox
Forums
Community Polls
January 21st, 2020

176 Online
11:42 PM
Advanced Search
Active Players on Sylestia
Category
Total
Yesterday
Players
7,540
990
Sylestia Pet Data
Category
Total
Yesterday
Pets
5,418,212
2,266
Generated
398,866
234
Captured
840,943
393
Bred
4,178,403
1,639
Statistics updated daily at midnight
Recent Announcements
Thread
Posted
Winter Festival Pet Tr.. Dec 26 Winter Festival Diamon.. Dec 23 Winter Festival Overvi.. Dec 22 Sylestia's 7th Ann.. Dec 17 2019 Stocking Stuffing Dec 15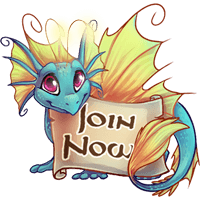 Forum Index > Official Games and Contests > 2017 Fall Festival - Spooky Avatar Dress...
Page 8
1, 2, 3, 4, 5, 6, 7, 8, 9, 10
Go to Page:
Author
Thread Post
Aamore
Level 70
Wondrous Witch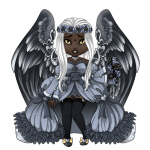 Joined: 8/28/2016
Threads: 66
Posts: 2,019
Posted: 11/7/2017 at 8:43 AM
Post #71
~ Mary's Golden Red Sheep ~

Mary had a little lamb,
Who's fleece was like that of gold.
Everywhere that Mary tread,
The little sheep would follow so.

She followed her through the woods one day,
And broke a sacred rule.
She tread from the path of rightfulness,
And fell into the wolf's pool.

With her coat now stained with a crimson mask,
She hurried along her away.
The wolf following close behind,
As he tracked the trail of his prey.

Tick, tock the cloak rolled on,
As Mary skiped along the lane.
Calling out for her golden lamb,
As the day slipped away.

She stopped with a sudden wretch,
As the light faded to dark.
The last sight she ever saw,
Was the wolf landing on his mark.

A fleece of gold adored his coat,
One that looked oh so familiar.
And Mary had one last moment to gasp,
Before she met a fate oh so similar.
Edited By Spicybb on 11/20/2017 at 12:32 PM.
Elyiana
Level 40
Trickster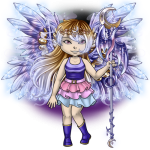 Joined: 8/4/2017
Threads: 54
Posts: 675
Posted: 11/8/2017 at 12:39 AM
Post #72
I would participate but Im too scaredy cat XD
Holycheesemonkeys
Level 70
Trickster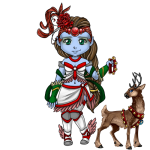 Joined: 7/27/2017
Threads: 4
Posts: 295
Posted: 11/9/2017 at 11:05 AM
Post #73
Demon Empress


On the moonless nights of halloween when no one strays from their room.The gruesome beasts of the night come out to play. but in a castle made of shadow way down deep below, The wicked empress of the dark comes to join the fray. So if you're caught out in the night you better run and hide. Cause she will show no mercy and blood will rain from the sky.
Amberpaw
Level 70
Nature Walker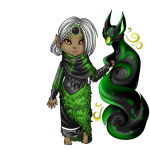 Joined: 6/16/2017
Threads: 85
Posts: 1,240
Posted: 11/9/2017 at 2:49 PM
Post #74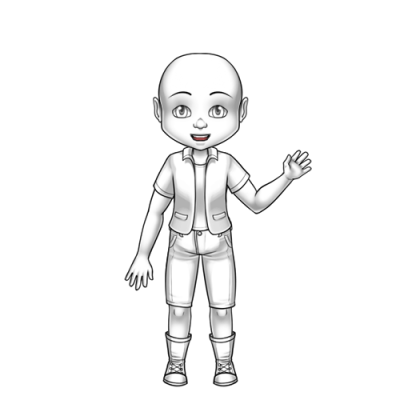 As the night darkens, this dryad comes out. It is easy to tell that he is not a friendly one. His stare lingers around the forest before finally resting on the moon above. Bats fly overhead, casting shadows against the moon, but as soon as they look down at the dryad, the flee in terror, trying to get away as fast as they can.
Arkhantha
Level 70
Sylestiologist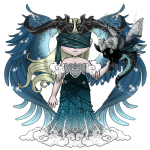 Joined: 8/18/2013
Threads: 35
Posts: 1,130
Posted: 11/12/2017 at 9:21 AM
Post #75
The lure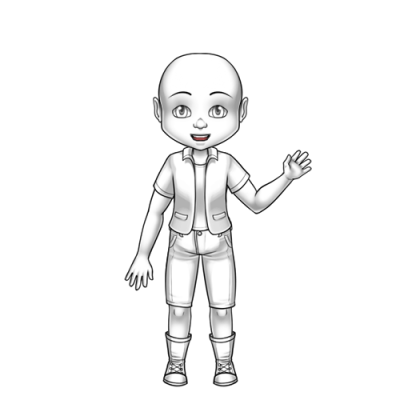 I was inspired by stories of ghostly lights leading people into swaps/off cliffs etc.
I imagined there to be a demon at the root of all those stories (thanks to rewatching supernatural once again). She appears as a lovely looking woman in the dim light of her lantern to weary travelers crossing her habitat. Collecting the souls of all the travelers who following her light as she disappears into the swap/off the cliff.
Chrome
Level 60
The Sweet Tooth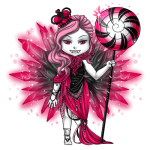 Joined: 8/17/2015
Threads: 24
Posts: 332
Posted: 11/13/2017 at 6:02 PM
Post #76
Amalgamation #87: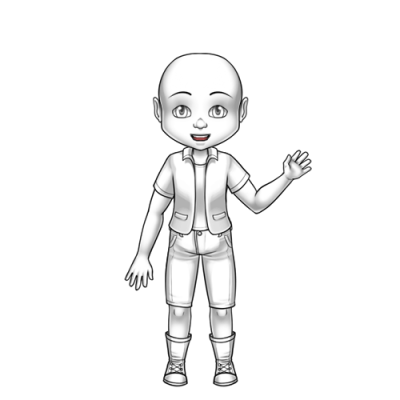 (Inspired by undertale :))


He was a coward. A young boy with a big innocent heart, and as many people would have, he fell in love. He was so in love yet couldn't bring himself to even say a word to the girl he loved. His patience wore down, and even after two years his confidence never seemed to be high enough. He sought help. From whom you say? Only an advanced scientist living in isolation could solve this problem. The boy held a beautiful rose and carefully trudged through a forest for a few days where he finally came across the small laboratory he was searching for. He rang the doorbell, and what seemed like ages passed before the door slid upwards. A tall scientist stood before him in a long suit and a mask over his face. The scientist said nothing, only nodded to the boy and motioned for him to follow. Hesitantly, the young man followed the scientist to a room underground, a huge contraption attached to the wall.
"Sit." Said the scientist.
"B-but sir you don't know-"
"Telepathy, boy, now lie down and this wonderful machine will fill you with determination!"
So the boy sat and closed his eyes, peeking every few seconds. The head of the machine closed down on the sides of the seat, tubes connected themselves to each side of the boy's head. It was now pitch black. His eyes widened in fear, and he felt... Great? Yes! Yes, he did! He felt so powerful! The roof slid back up and his legs swung over the side of the seat. But the boy felt... Odd. A sort of fuzzy feeling filled in him. He felt so tired.
"You're a human now, right...?"
"Well, my father is a human and mother an elf." Replied the young man.
"Oh no... No NO NO. O-only humans can withstand... " The scientist's voice warbled and gurgled, white lights shone from his eyes covered by the shadow of his hood. He didn't sound human, let alone look like one either.
"M-mister I'm-I'm... Melting?"
"Get in that room, and I'll fix you up okay?" He pointed to a jail-like cell.
The boy hesitantly stepped in and as soon as he did the door slammed and locked shut behind him.
"Nobody will see you like this. No one. I'm sorry." Said the scientist plainly.
No one ever did see him again... Face half frozen in excitement and the other half angry, body all melted into a mass of determined human goop. A forever undying rose remains in his hand for eternity.
Xovinx
Level 70
Fright Master
Joined: 3/12/2014
Threads: 15
Posts: 380
Posted: 11/14/2017 at 4:37 PM
Post #77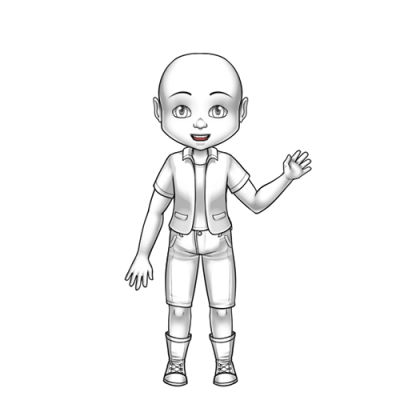 Every village has it's tales,
tales to horrify and scare.
Tales to keep their children safe,
to keep them close and there.

I have another, I always do.
This one is of the Forest's Breath,
a dark and twisted dryad,
who would not yield to mortal death.

He dabbled in the necro arts,
a thing no good tree would do.
He tore himself from living shell,
and dug in deep with blackened roots.

To this day, deep in the woods,
he lurks and waits to feed his leaves.
So, fair children, stay far away,
lest you face the forest's angry greeds.
Reviren
Level 70
The Perfectionist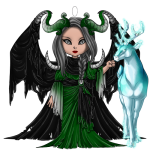 Joined: 1/16/2014
Threads: 27
Posts: 638
Posted: 11/18/2017 at 9:11 PM
Post #78
This is my version of Captain Salazar from the most recent Pirates of the Caribbean.
I love this outfit as well as the movie. And I think a ghostly pirate is more than appropriate for Halloween.


Aghubbs
Level 68
Cutely Creative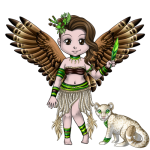 Joined: 9/3/2017
Threads: 32
Posts: 552
Posted: 11/20/2017 at 10:42 AM
Post #79
Deathly Angel
She haunts you in the dead of night
Even though you're afraid
You will not escape
Even though you think you might
You will not escape
Her deadly grasp holds you firm
In the one place where the tide doesn't turn
She will make you forever burn
Even though you still have hope
You will not escape
She wants you to lose all hope
Even though you say "nope"
In the back of your head you hear a whisper
"You will never escape"
Then you start to give away
All your thoughts, all your play
To the thought that you think in your mind
You will never escape
Edited By Aghubbs on 11/20/2017 at 12:37 PM.
GoldGryphon
Level 70
Guardian of the Realm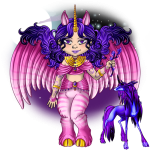 Joined: 1/28/2014
Threads: 71
Posts: 3,829
Posted: 11/20/2017 at 6:44 PM
Post #80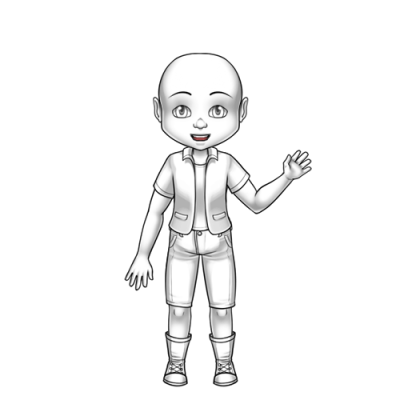 What is the one childhood fear that most people keep with them for all of their life? What is the one thing that scares you the most... The Monster Under the Bed..... You hear that floor board creak under your bed, you hear the scritches of something under your bed, you see the shadows move under your bed. Strange glows, strange sounds, as you curl up in the middle of your bed.... covered and hopefully safe.

To this day, I won't sleep with my arms or legs hanging over the edge of the bed. If you do, that shadow creature under the bed will grab and pull you down to the hell that awaits.... under your bed.
Go to Page:
1, 2, 3, 4, 5, 6, 7, 8, 9, 10
Go to Top
This Page loaded in 0.016 seconds.
Terms of Service | Privacy Policy | Contact Us | Credits
© Copyright 2011-2020 Sylestia Games LLC.
All names and logos associated with Sylestia are Trademarks of Sylestia Games LLC.
All other trademarks are the property of their respective owners.
For questions, comments, or concerns please email at Support@Sylestia.com.