Overview
Stables
Hatchery
Inventory
Wardrobe
Referrals
Settings
Seasonal Festival
World Map
Generator
Breeding Grounds
Nurturing Grounds
Party
Task Log
Mission Log
Quest Log
Player Trades
Trade Broker
Currency Exchange
Eggling Auction
Pick A Door
Official Games
Un-Official Games
Jinxie's Jamboree
Festival Shop
Diamond Shop
Avatar Shop
Scale Shop
Inbox
Forums
Community Polls
Advanced Search
September 24th, 2021

78 Online
1:40 AM
Advanced Search




Active Players on Sylestia
Category
Total
Yesterday
Players
3,184
598
Sylestia Pet Data
Category
Total
Yesterday
Pets
6,591,926
1,206
Generated
500,423
17
Captured
1,003,147
58
Bred
5,088,356
1,131
Statistics updated daily at midnight
Recent Announcements
Thread
Posted
IP Safeguard Changes Sep 23 Lost Grove Training Gr.. Sep 22 Avatar Hair Update Sep 22 Labor Day Diamond Sale.. Sep 2 New Avatar Outfit Cate.. Aug 22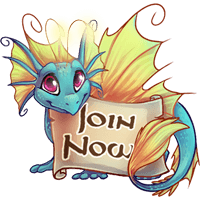 Forum Index > Official Games and Contests > 2021 Spring Festival - Avatar Dress Up
Page 6
1, 2, 3, 4, 5, 6, 7, 8
Go to Page:
Author
Thread Post
Itgoeslikethis
Level 64
The Artistic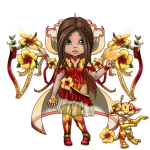 Joined: 4/23/2021
Threads: 15
Posts: 211
Posted: 5/18/2021 at 8:08 PM
Post #51
Edited By Itgoeslikethis on 5/18/2021 at 8:14 PM.
Malas120
Level 70
The Whimsical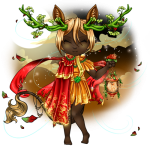 Joined: 10/9/2013
Threads: 158
Posts: 5,547
Posted: 5/22/2021 at 3:09 AM
Post #52
Arely Eralato, the Bulbori Nymph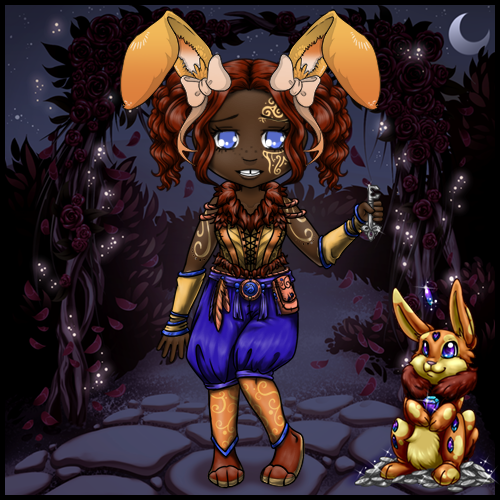 Arely is a young nymph, new to the spring bringing..er...business. Every year her family helps bring in the spring season by awakening the meadows and helping bring back the animals from their winter homes. Each member of her family has a certain task. For example, some bring back the flowers while others help aurleons find their old nest. Arely, in particular, is a bulbori nymph, so she uh.....well, no one really told her what her job was. Apparently, you are supposed to figure it out on your own, it's your own power so no one can really teach you how to use it. Luckily with her sidekick/best friend Twilight, she shouldn't have any trouble, right?

"Okay Twilight, this is it! This is our first spring. We'll be able to show off our stuff! Oh, I'm so excited!"
Twilight huffed, he had known Arely since he was a baby bulb. He also knew Arely had no idea what she was doing.
"Oh come on, don't look at me like that! You can't get better if you don't practice."
Twilight rolled his eyes.
"Just because I am new to the whole Spring bringer job doesn't mean I won't do good. In fact, we should get a head start! We will leave early in the morning so we can get there before everyone else. I can show everyone just how good I really am!"
Before Twilight could even make a peep, Arely had scooped him up and headed off toward the Viridian Meadows. Twilight knew this wouldn't go well, he knew Arely's most embarrassing secret. Arely is...well....
"Oh, it's dark, so dark! I'm afraid of the dark ugh, Twilight why did you let me do this?!"
Twilight sighed and thought," This, this is going to be a long day....."



Edited By Malas120 on 5/23/2021 at 2:20 AM.
24carrotgold
Level 70
Warden of Umbra
Joined: 1/15/2019
Threads: 74
Posts: 4,536
Posted: 5/22/2021 at 9:27 PM
Post #53
Rosalyn, Guardian of Life
A hint of sunlight; a mellow breeze,
A whisper of what is to come.
The first wavering chirp, joined by another, then more,
Filling the air with song.

With a beckoning hand she leads the way out
Of a time of darkness and cold.
A shining beacon of glistening light,
A ray of hope in the hazy skies.

She provides a path for life to follow;
Illuminates the world for all.
A gentle call for creatures to awaken,
To begin the day anew.

Her name is revered in the forest,
Amongst plants and animals alike.
And it really is no wonder she's known
As the true Guardian of Life.
Edited By Mossflight2 on 6/13/2021 at 8:58 AM.
Silverscale576
Level 70
Warden of Umbra
Joined: 2/26/2019
Threads: 160
Posts: 9,069
Posted: 5/23/2021 at 1:07 AM
Post #54
Fauna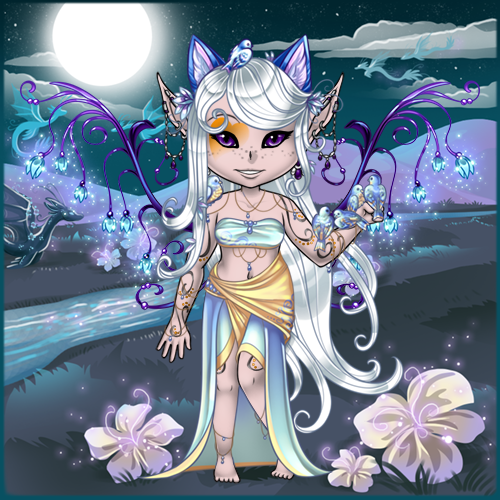 Fauna is career of all animals, big or small. She is the offspring of a flower goddess and an animal god. She is skilled in the art of healing and can heal any wound that an animal has. She fights off bad and evil to protect the light and all the animals love her.
Esywesy888
Level 48
The Kind-Hearted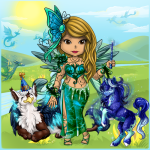 Joined: 12/14/2019
Threads: 0
Posts: 41
Posted: 5/25/2021 at 2:35 AM
Post #55
The Green Lady is the immortal protector of the earth and all the earth dwelling creatures. She spends her time resting with her animal friends under sunlit green canopies. She is good friends with the dryads, spirits of the trees. She tries to stop humans destroying the animals homes, but it's a hard job. (I'm sorry, I know there were lots of other nature guardian avatar dress-ups, but I really like this theme).

Edited By Esywesy888 on 5/25/2021 at 2:39 AM.
Sorikkun
Level 61
Trickster
Joined: 2/14/2020
Threads: 166
Posts: 7,024
Posted: 5/25/2021 at 3:56 PM
Post #56
Weeping Willow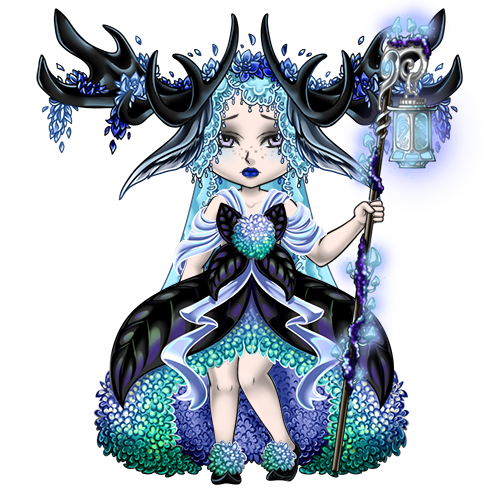 Weeping willow trees are such lovely trees - so lovely, that Willow Dune's father named his daughter after the trees that littered their front yard like sobbing shadows. Unlike her name, Willow hardly ever cried. She was a quiet child, and grew up to be a strong, independent young woman. But she was a woman without a voice. No, Willow had never spoken a word, and she had no problems of the throat whatsoever. And yet she still never spoke.

Willow adored her namesake, and kept many weeping willows around the house. She adored spring even more, and often celebrated its arrival by buying cartons of Peep marshmallows and hiding easter eggs around the house for her niece and nephew to find. She was unmarried, but happy. Until the day someone came and logged, destroyed, and uprooted her beautiful trees. The act was not done by a person, but by a vicious force of nature - the massive tornado itself.

Poor Willow was inconsolable. The trees had been her life. She fled, weeping, into the woods, leaving her ruined house and dead trees and destroyed town behind, and took refuge in the forest. She began to connect with the trees and the water and just the nature in itself, and let it consume her, to the point where she had practically become nature herself. She carries a lantern, to guide the human-corrupted animal souls less fortunate than herself, and never leaves the woods. And thus ends the tale of Weeping Willow, lover of trees.

(I came up with this on the spot, may or may not edit?)
Edited By Miroh on 5/25/2021 at 3:57 PM.
Orcastration
Level 70
Fishy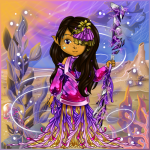 Joined: 11/1/2018
Threads: 294
Posts: 32,816
Posted: 5/28/2021 at 1:47 AM
Post #57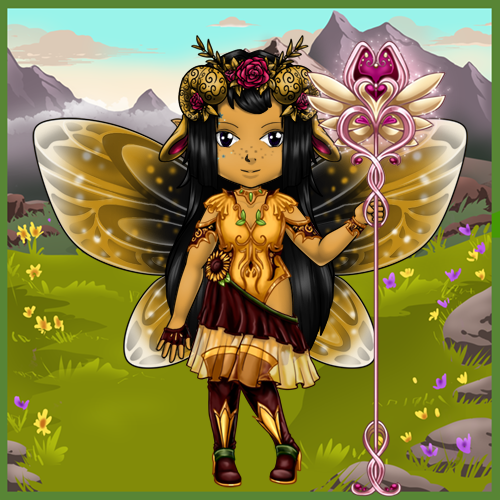 Beeya, young princess
How lovely your roses grow
As you bringeth spring

Holding the great staff
Bestowed to you by Eros
Warmth of spring cometh

The sunflowers grow
As high as it pleases you
And throughout summer

Beeya, young princess
From lovefest into summer
Bringing new wonders

You are the bridge
From one fest to another
That bridges the gap

Staff ever raised high
The light filt'ring through your wings
Flowers adorn you

Beeya, young princess
Treasured beauty of spring
With us, 'till summer

Edited By Orcastration on 5/28/2021 at 1:55 AM.
Shadowized
Level 70
Guardian of the Realm
Joined: 10/26/2018
Threads: 51
Posts: 1,101
Posted: 5/29/2021 at 11:18 AM
Post #58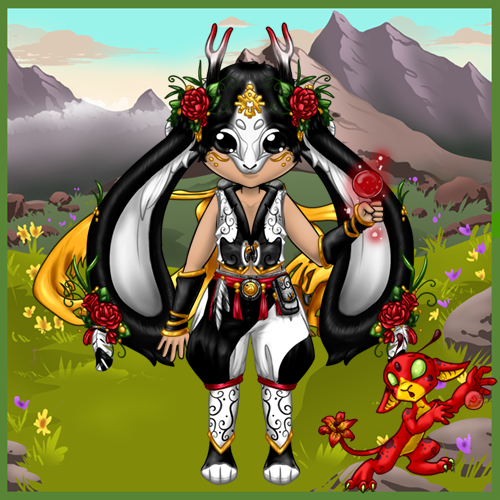 Little Bunny Foofoo

This is the sylesti version of Little Bunny Foofoo, inspired by the new bunny avie atems. Instead of mice, Foofoo is instead bopping the heads of floriculturists' familiars! Poor Friz is trying his best to get away before he becomes Foofoo's next victim! In the background the bunny fairy is appearing to express her displeasure and give Foofoo those three chances to change his ways. If he doesn't, he'll end up as a golem and have to spend the rest of his days mining ore in the caverns of the Lost Grove!
Showtime
Level 70
Brewmaster
Joined: 3/18/2013
Threads: 2
Posts: 99
Posted: 5/31/2021 at 10:23 AM
Post #59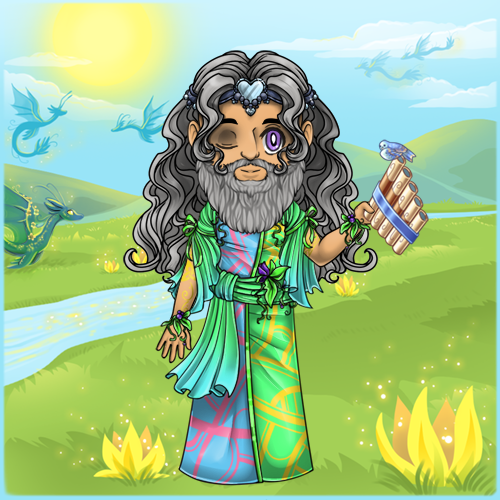 the Wizard's Secret
The wizard was renowned for their spellcasting abilities. They had lived quite a long time, long enough to study and master many forms of magic. They could conjure terrible storms in the sky, summon great mythical beasts to the land, and heal mortal wounds that were beyond the abilities of the most capable doctors in the land. Some suspected they could raise the dead if they wanted. Some didn't trust that the wizard was as naturally gifted as they were, and believed they must be hiding the true source of their power. Indeed, the wizard often disappeared into the hills on fair spring and summer days, and in the direction they had traveled, eerie wailing sounds could be heard. But the wizard would never let anyone know the truth. That they were actually just very very bad at playing instruments.
ToxinNotFound
Level 70
Wondrous Warlock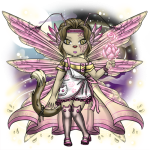 Joined: 4/4/2019
Threads: 39
Posts: 2,861
Posted: 6/13/2021 at 2:25 AM
Post #60

~Accidental Ping, my apoligies~

Edited By ToxinNotFound on 6/13/2021 at 2:26 AM.
Go to Page:
1, 2, 3, 4, 5, 6, 7, 8
Go to Top
This Page loaded in 0.014 seconds.
Terms of Service | Privacy Policy | Contact Us | Credits | Job Opportunities
© Copyright 2011-2021 Sylestia Games LLC.
All names and logos associated with Sylestia are Trademarks of Sylestia Games LLC.
All other trademarks are the property of their respective owners.
For questions, comments, or concerns please email at Support@Sylestia.com.