Overview
Stables
Hatchery
Inventory
Wardrobe
Referrals
Settings
Seasonal Festival
World Map
Generator
Breeding Grounds
Nurturing Grounds
Party
Task Log
Mission Log
Quest Log
Player Trades
Trade Broker
Currency Exchange
Eggling Auction
Pick A Door
Official Games
Un-Official Games
Jinxie's Jamboree
Festival Shop
Diamond Shop
Avatar Shop
Scale Shop
Inbox
Forums
Community Polls
Advanced Search
September 24th, 2021

72 Online
2:13 AM
Advanced Search




Active Players on Sylestia
Category
Total
Yesterday
Players
3,184
598
Sylestia Pet Data
Category
Total
Yesterday
Pets
6,591,926
1,206
Generated
500,423
17
Captured
1,003,147
58
Bred
5,088,356
1,131
Statistics updated daily at midnight
Recent Announcements
Thread
Posted
IP Safeguard Changes Sep 23 Lost Grove Training Gr.. Sep 22 Avatar Hair Update Sep 22 Labor Day Diamond Sale.. Sep 2 New Avatar Outfit Cate.. Aug 22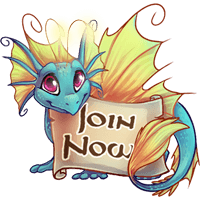 Forum Index > Official Games and Contests > 2021 Spring Festival - Avatar Dress Up
Page 2
1, 2, 3, 4, 5, 6, 7, 8
Go to Page:
Author
Thread Post
Yingying
Level 68
Warden of Umbra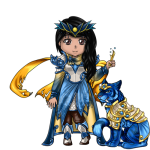 Joined: 10/19/2020
Threads: 4
Posts: 37
Posted: 5/13/2021 at 2:27 PM
Post #11


Her name is Mother Nature, she protects animals from getting harmed. She seems to be magical but you never know.
Xedite
Level 70
The Perfectionist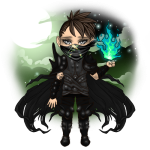 Joined: 12/16/2019
Threads: 52
Posts: 3,949
Posted: 5/13/2021 at 3:00 PM
Post #12

The Glade Guardian.
Old legends speak of an elder satyr of the forest who appears every turn of spring to greet travelers walking into a small glade at the far edges of Astryl's Meadow. While friendly to most, he is known to be fiercely protective of both animal and Sylesti that make their home in the mystical, hidden garden.
Edited By Xedite on 5/13/2021 at 3:05 PM.
Starrytae7
Level 70
The Perfectionist
Joined: 11/1/2020
Threads: 19
Posts: 450
Posted: 5/13/2021 at 3:17 PM
Post #13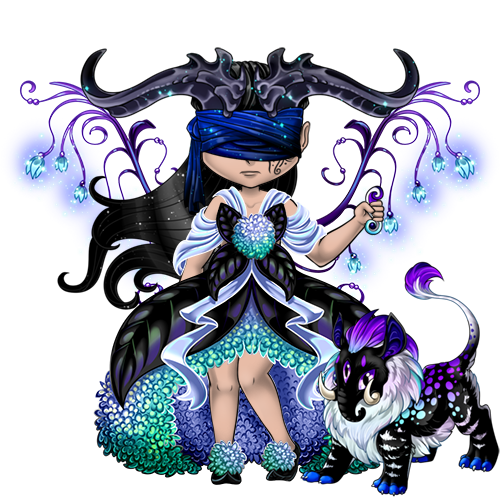 The Dream Stealer
Legend has it that she only appears on the twilight of the 12th day of spring, to collect all the all the hopeful dreams that were floating around like fireflies.
Lunadove
Level 70
The Sweet Tooth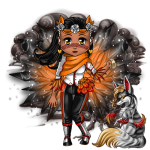 Joined: 9/7/2020
Threads: 174
Posts: 1,865
Posted: 5/13/2021 at 3:43 PM
Post #14
Mina is a moonlit spirit, during the night she shows her true form! You could be walking past a spirit at any time without knowing, as they can look just like a normal person. For all you know, your neighbor has a magical soul inside of them! Mina goes to school, hangs out with others, plays games, and all of the sorts during the day. You would never suspect a thing if you met her. However, as soon as the sun goes down she changes. She changes on the outside for sure, but what about the inside? her soul, feelings, and identity? Do you know the answer to this mystery?
Noha
Level 63
The Kind-Hearted
Joined: 11/2/2020
Threads: 35
Posts: 907
Posted: 5/13/2021 at 3:59 PM
Post #15

Quinn
Quinn is from a old elven tribe which lives up in the mountains. She has a gift of healing and is taught, alongside her pixie Amari, by the elders of the tribe. When the tribe started to be over run by a mysterious illness, Quinn and Amari need to leave the tribe to find a cure before it is to late.
Hysteriantics
Level 70
Wondrous Witch
Joined: 10/18/2018
Threads: 21
Posts: 1,228
Posted: 5/13/2021 at 4:16 PM
Post #16
Dima

Walking along the forest trail...
After a spring rain can brings upon many things;
Frogs, worms, bugs of all kind.
What will Dima find, on this fine day?
Perhaps a snail?
Or a rusted nail?
Up there in the tree-
A bird feeding it's young, how sweet.
The chirps of crickets, they're performing quite the symphony.
What adventure awaits?
Walking along the forest trail...

Esc890
Level 70
Majestic Brewmistress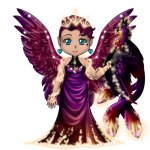 Joined: 10/8/2020
Threads: 82
Posts: 3,018
Posted: 5/13/2021 at 5:46 PM
Post #17
They call her The Keeper, for they do not remember her name. They say she keeps all plants and creatures in a balance. Legend has it that she can purify plants and animals with her powerful magic. Nobody knows who she really is....
Silverthornhearte
Level 70
The Tender
Joined: 3/14/2018
Threads: 46
Posts: 3,154
Posted: 5/13/2021 at 5:54 PM
Post #18
This is Anala
She is the mountain spirit nymph who lives with her flock of sheep in a large, grassy meadow.
She is very shy and usually hides from humans and other sylestis she doesnt know. She loves crocus flowers and humming merry little tunes to her sheep as they wander.
This is a rare photo i took of her while out and a out, with her permission of course~

Choc
Level 34
Joined: 4/11/2021
Threads: 1
Posts: 21
Posted: 5/13/2021 at 6:20 PM
Post #19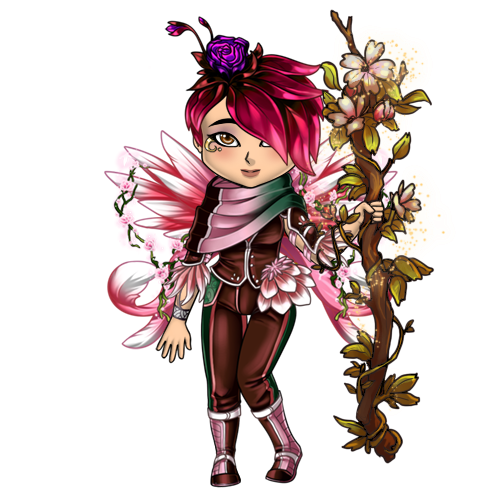 This is Magnolia, the bringer of the blossoms. Each year, when the time is ripe, she wakes up all the flowers from their 4 month long nap. One by one, the flowers peek out of their buds, bringing a new sense of energy about Sylestia in their wake. Don't you feel the energy too? It's in the atmosphere, bringing life to animals as well as they wake up from their sleep too.
SpringyandBluefire
Level 62
Corporal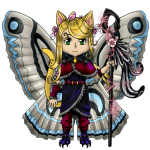 Joined: 12/23/2018
Threads: 8
Posts: 53
Posted: 5/13/2021 at 6:22 PM
Post #20
Blue Wind of Clover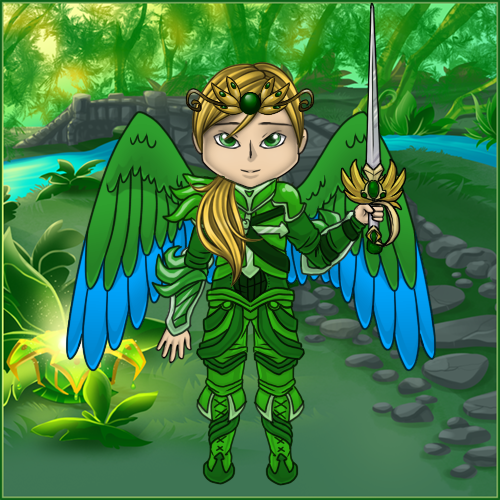 Blue Wind is the Leader of Clover. His true name is Blue Frost, but he goes by Blue Wind to hide his identity. Blue Wind is a charismatic, strong leader. His crown was a last-minute touch to him because even tho he is secretly a lost prince he never wears the crown. He and his army, Clover, live deep in the forest and watch each spring as their most special resource blooms....
Go to Page:
1, 2, 3, 4, 5, 6, 7, 8
Go to Top
This Page loaded in 0.022 seconds.
Terms of Service | Privacy Policy | Contact Us | Credits | Job Opportunities
© Copyright 2011-2021 Sylestia Games LLC.
All names and logos associated with Sylestia are Trademarks of Sylestia Games LLC.
All other trademarks are the property of their respective owners.
For questions, comments, or concerns please email at Support@Sylestia.com.