Overview
Stables
Hatchery
Inventory
Wardrobe
Referrals
Settings
Seasonal Festival
World Map
Generator
Breeding Grounds
Party
Task Log
Mission Log
Quest Log
Player Trades
Trade Broker
Currency Exchange
Eggling Auction
Pick A Door
Official Games
Un-Official Games
Jinxie's Jamboree
Festival Shop
Diamond Shop
Avatar Shop
Scale Shop
Inbox
Forums
Community Polls
May 25th, 2019

229 Online
2:09 PM
Advanced Search
Active Players on Sylestia
Category
Total
Yesterday
Players
9,447
1,131
Sylestia Pet Data
Category
Total
Yesterday
Pets
4,924,889
2,004
Generated
346,566
421
Captured
761,007
217
Bred
3,817,316
1,366
Statistics updated daily at midnight
Recent Announcements
Thread
Posted
Diamond Sale and Doubl.. May 24 Lost Grove - The Forgo.. May 19 Working on Pet Scripts May 14 Qitari Mane Improvemen.. May 8 Spring Festival Overvi.. Apr 20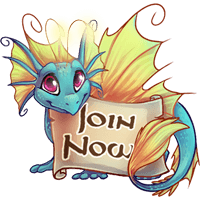 Forum Index > News and Announcements > Patriotic Event Overview
Page 6
1, 2, 3, 4, 5, 6, 7, 8, 9, 10
Go to Page:
Author
Thread Post
Katelynn4545
Level 70
Candy Dispenser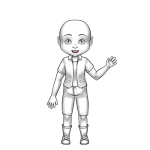 Joined: 5/24/2015
Threads: 306
Posts: 15,766
Posted: 7/2/2018 at 5:37 PM
Post #51
Thanks You Krin We know you work very hard to make things run smoothly and enjoyably, thank you
Firefly
Level 70
Master Egg Hunter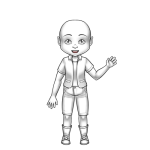 Joined: 2/16/2017
Threads: 57
Posts: 1,008
Posted: 7/2/2018 at 6:11 PM
Post #52
On average, how many battles does it take for a boss to spawn?
Kaita
Level 70
Trickster
Joined: 4/16/2018
Threads: 43
Posts: 1,052
Posted: 7/2/2018 at 7:51 PM
Post #53
ty ty ty so much
Nightfeathers
Level 70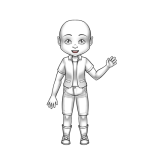 Joined: 2/1/2013
Threads: 33
Posts: 133
Posted: 7/2/2018 at 9:57 PM
Post #54
Would it be possible to see the numbers on this somewhere? Like as I move about I would like to be able to see my percentage chance of encountering a pyro.
Luga
Level 70
Vanquisher of Undead
Joined: 4/2/2014
Threads: 18
Posts: 1,329
Posted: 7/2/2018 at 10:35 PM
Post #55
Thank you very much for the tweak. Just encountered the Pyromaniac again after 104 battles. :D
Mythnomer
Level 70
Omniscient Gardener
Joined: 6/2/2018
Threads: 9
Posts: 98
Posted: 7/3/2018 at 9:28 AM
Post #56
I am a new and now extremely frustrated player. Never in my whole time of gaming have I ever encountered an "event" that seems more like a punishment. Not only is the grind to find one frustrating but then to finally find one only to have it be able to kill your entire team with ease is absolutely no fun at all..I know from reading chat that many share this frustration. Even after the "adjustment" . While I am not sure entirely what the answer is I can say it is very off putting for anyone just coming into this community.
Binkybunny
Level 70
The Sweet Tooth
Joined: 4/9/2018
Threads: 76
Posts: 1,254
Posted: 7/3/2018 at 9:31 AM
Post #57
how much has it increased by? some people were wondering how much the percentages and bonus actually are. I myself haven't noticed much of a difference in spawn rate.

watch..as soon as I say something I'll find one...thats usually how it goes xD
8bitdiscopotato
Level 70
Joined: 5/9/2015
Threads: 257
Posts: 1,990
Posted: 7/3/2018 at 12:18 PM
Post #58
You will have to grind...This may be a free game, but stuff isn't given out ''freely''. Krin did not have to make adjustments.

Sigh, so much complaining done every fest, every mini fest...you have to actually put in some effort. I buy dias, but even I complain about the RNG.. Which often I don't like, but then there are times where there's good things that happen so it balances out.

You can't just stand in a zone and expect to be handed stuff or leveled without working...you will have to grind...it is a grinding game.

Be her for as long as us older players have, and you'll come to learn this.
Mythnomer
Level 70
Omniscient Gardener
Joined: 6/2/2018
Threads: 9
Posts: 98
Posted: 7/3/2018 at 2:55 PM
Post #59
wow that's quite a jump thanks for the welcome and totally taking my opinion to an extreme. Never once did I even suggest such a thing. Just so you know I have no problem working for things just some balance is appreciated. If this is the tone to be expected by "older" players maybe this is not the place for me.
8bitdiscopotato
Level 70
Joined: 5/9/2015
Threads: 257
Posts: 1,990
Posted: 7/3/2018 at 3:02 PM
Post #60
Ok, First off, sorry for assuming, but that seems to be the tone players take when frustrated with the whole 'grinding' aspect of the game. And then, younger players, take it further towards begging.

It does take effort, and it also takes time. Better gear=easier gameplay >funner fests. But you also have to fight with RNG, which does lead to an awful lot of frustrations in all sorts of directions. Krinadon did adjust, and there are few grateful players, but then there are those that feel it isn't enough--and that I have issues with. Be grateful, yet concerning but not demean a coder's attempt at fun things.

"Never in my whole time of gaming have I ever encountered an "event" that seems more like a punishment. Not only is the grind to find one frustrating but then to finally find one only to have it be able to kill your entire team with ease is absolutely no fun at all."

If it truly does feel like punishment, people have been known to take breaks and come back after a breather.
Edited By ALatteJava on 7/3/2018 at 3:04 PM.
Go to Page:
1, 2, 3, 4, 5, 6, 7, 8, 9, 10
Go to Top
This Page loaded in 0.009 seconds.
Terms of Service | Privacy Policy | Contact Us | Credits
© Copyright 2011-2019 Sylestia Games LLC.
All names and logos associated with Sylestia are Trademarks of Sylestia Games LLC.
All other trademarks are the property of their respective owners.
For questions, comments, or concerns please email at Support@Sylestia.com.