Overview
Stables
Hatchery
Inventory
Wardrobe
Referrals
Settings
Seasonal Festival
World Map
Generator
Breeding Grounds
Nurturing Grounds
Party
Task Log
Mission Log
Quest Log
Player Trades
Trade Broker
Currency Exchange
Eggling Auction
Pick A Door
Official Games
Un-Official Games
Jinxie's Jamboree
Festival Shop
Diamond Shop
Avatar Shop
Scale Shop
Inbox
Forums
Community Polls
Advanced Search
October 30th, 2020

164 Online
8:25 AM
Advanced Search
Active Players on Sylestia
Category
Total
Yesterday
Players
5,625
888
Sylestia Pet Data
Category
Total
Yesterday
Pets
5,952,844
1,896
Generated
438,126
92
Captured
917,034
716
Bred
4,597,684
1,088
Statistics updated daily at midnight
Recent Announcements
Thread
Posted
Fall Festival Overview Oct 28 Poll: Change in Breedi.. Sep 28 Site Downtime - 9/24 @.. Sep 23 Site Downtime - 9/23 a.. Sep 22 Rapid Response Suggest.. Sep 12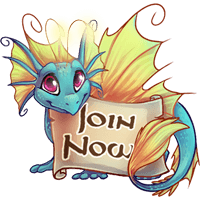 Forum Index > Official Games and Contests > 2020 Spring Festival - Avatar Dress Up
Page 11
1, 2, 3... 10, 11, 12
Go to Page:
Author
Thread Post
4gwm
Level 61
Nature Walker
Joined: 2/24/2019
Threads: 13
Posts: 319
Posted: 6/20/2020 at 9:30 PM
Post #101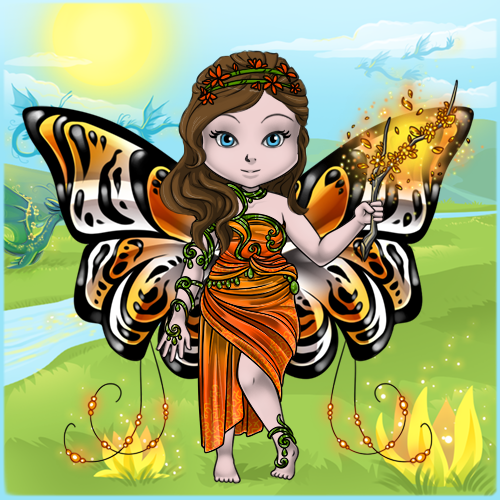 Bloom is one of the many different fairies who help the plants grow and bloom every year. She encourages the plants to bloom after the growing fairies like Sprout, Bloom's little sister, give the plants the nutrition that they need to sprout out of the ground and grow. Bloom then takes over the plants and helps them grow buds, color the petals and bloom. The flowers are then ready for the pollination fairies. Bloom loves to put fine details on each flower to make them unique, her favorite flowers are tiger lilies.
GoldGryphon
Level 70
Guardian of the Realm
Joined: 1/28/2014
Threads: 72
Posts: 3,970
Posted: 6/21/2020 at 9:09 AM
Post #102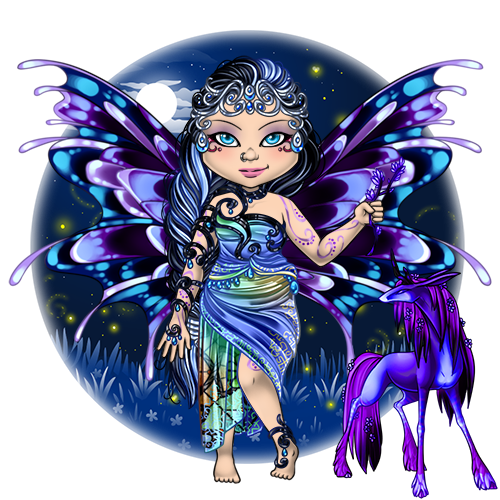 Ostara's Spring Night Fairies
(very loosely based on the Germanic goddess of Spring)


Ostara's work starts when the snows melt and the ground thaws. She sends out her Day Fairies to plant and grow beautiful flowers and meadows of waving grasses. They work tirelessly through the lengthening days of Spring. But at night, Ostara sends out her Night Fairies. Little is known of these fairies, as they are shy and hide from all humans. It is thought that they have small Spring Steeds that carry all the things they need to carry out Ostara's work. It is also thought that the Night Fairies help the babies of all the Sylestia creatures. Under a full Spring moon, they work to help them grow, stay healthy, and learn the mysteries of Sylestia. Many Sylestians put out small bowls of food and milk for the Fairies, hoping they will visit their babies.
Larkien
Level 70
Guardian of the Realm
Joined: 5/15/2018
Threads: 87
Posts: 15,438
Posted: 6/21/2020 at 3:23 PM
Post #103
(*quietly covers the moon in the background*)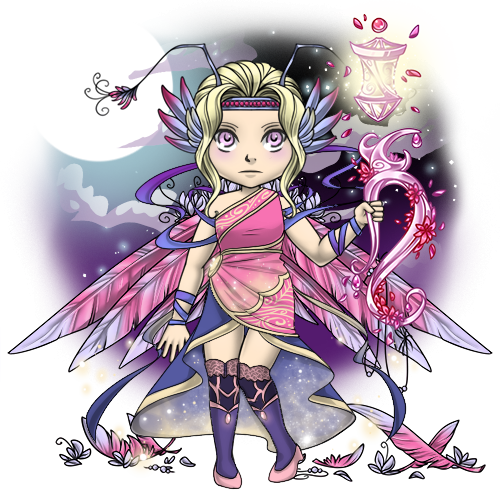 The dawn of the spring equinox is a magical time, as the world teeters on the edge of two great changes: winter to spring, night to day. In the moment between, everything hangs in limbo; even the air holds its breath in anticipation.
Slowly but surely, she leads both the earth and the sky into a new form. The golden light of her lantern blooms on the horizon like the petals of an otherworldly flower, and smears of soft color spread across the dull gray canvas of the sky behind her, bringing it to life. The first flowers of spring tumble to the ground in her wake, breaking through the cold and dark of winter's slumber.
As the sun breaks through the clouds to outshine the stars, bringing the first breath of spring with it, she's gone, leaving behind nothing but the faint aroma of rain and flowers on a gentle breeze.
Edited By Larkien on 6/22/2020 at 8:09 PM.
Scathreoite
Level 70
Master Egg Hunter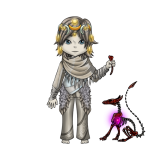 Joined: 11/2/2014
Threads: 40
Posts: 2,465
Posted: 6/22/2020 at 12:10 AM
Post #104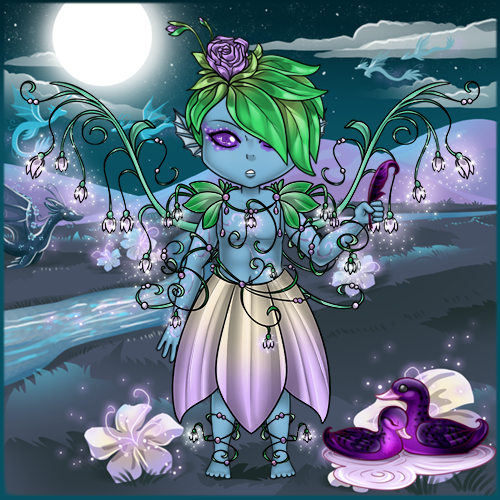 Spring comes, the rivers melt free of ice, plants start to bud, birds start to return. In the night, hidden from prying human eyes, flowers bloom, their petals gleaming with magic, under the care of a river's guardian.
Skor
Level 70
Grand Protector
Joined: 6/26/2018
Threads: 35
Posts: 860
Posted: 6/22/2020 at 3:29 AM
Post #105
Ariane, Farmer Talris's youngest daughter, loved looking after Sweet Blossom Orchard more than anyone else. When she wasn't tending to the plants, she was often seen dancing among the neat rows of apple trees in her favorite white dress. Ariane's favorite seasons were spring and summer, when she could observe as the carefully-nurtured blossoms grew into the Orchard's famous sweet apples.

Her fondness for the Orchard didn't go unnoticed. The Talris family's neighbors thought of Ariane as rather eccentric. After all, what kind of child in her right mind would spend hours on end alone in an orchard... speaking to trees? She addressed them as if they were human, and called them her closest companions.

On one strange day, everything changed. Ariane's skin had turned into the same shade of bright red as the apples - followed by a large talking apple. A combination of her fervent affinity for the Orchard's trees, communication with the local dryads, and some nature magic allowed her to stay among her greatest friends.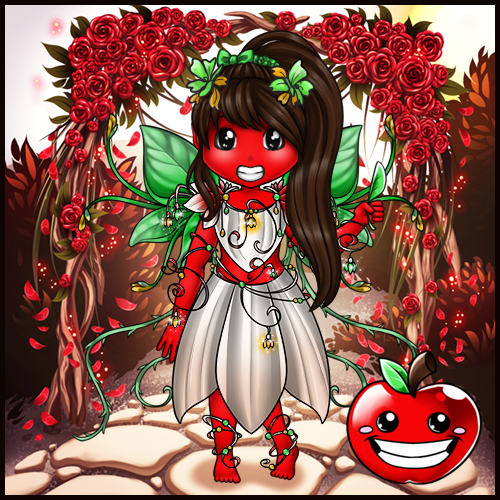 Kalores
Level 70
Grand Protector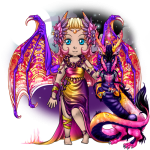 Joined: 8/11/2013
Threads: 99
Posts: 3,246
Posted: 6/22/2020 at 3:39 PM
Post #106
Here is my entry:



The Ranger





The Ranger is a Sylestian who has taken it upon herself to watch over the natural flora and fauna in and around Sylestia. She is often very busy in the Spring, travelling all over to make sure the new generation of plants and animals are doing well. While not interfering with the natural order, she will intervene if there is poaching or excessive hunting. The Ranger will protect species on the verge of extinction, and it is rumored that she has started conservation programs to help dwindling populations.
Imperium
Level 70
Master Sylestiologist
Joined: 8/21/2013
Threads: 328
Posts: 4,698
Posted: 6/22/2020 at 3:49 PM
Post #107
Bedisa, Guardian of Ill-Fated Lovers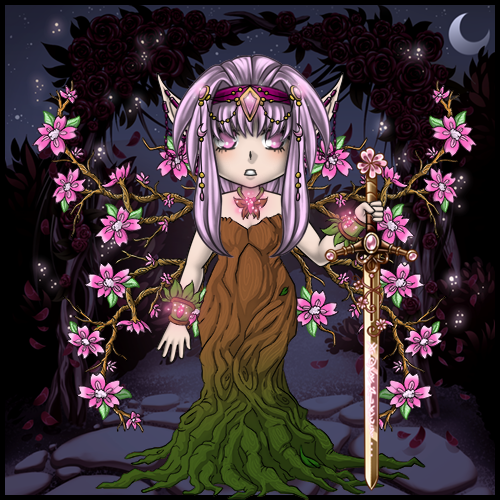 In the dark woods where the lovers would meet
a beacon in the dark does shine,
for there stands a lovely, flowering tree
with docile pink petals so fine.

Under the branches that spread and stretch
the sad end of a Lady and Lord,
caught by surprise the ruthless attack
this pair struck down by sword.

Between the roots where this couple bled
as their souls did slowly slip free,
with tears and whispers sorrowfully shed
this spirit did hear their last plea.

Moved by the words of that last whispered wish
the spirit devoted all of her powers,
here ill-fated lovers who slumber together are reborn
forever as eternal flowers.

In the dark woods where the lovers would meet
a beacon in the dark does shine,
for Bedisa does protect all those who sleep
armed with her sword and tine.


I hate writing. Just this took forever and I give up. TwT
Edited By Imperium on 6/22/2020 at 10:54 PM.
Weaver
Level 70
Grand Protector
Joined: 6/5/2018
Threads: 11
Posts: 304
Posted: 6/22/2020 at 10:33 PM
Post #108
Myn takes out the pressed flowers from her book as she travels through barren lands and breathes life back into them to beautify the world with flowers.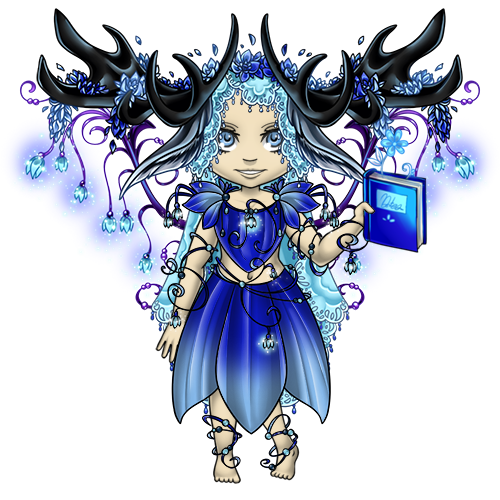 Oops made this and then nearly forgot to post it!
Jaidi
Level 70
Candy Dispenser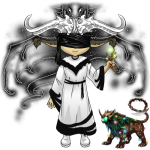 Joined: 6/28/2019
Threads: 58
Posts: 1,094
Posted: 6/22/2020 at 10:45 PM
Post #109
Odinster, the King of Fairies
This here would be the Fairy King. if only
Edited By Jaidi on 6/22/2020 at 10:46 PM.
Savynn
Level 70
Grand Protector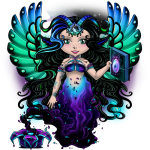 Joined: 12/18/2012
Threads: 169
Posts: 3,965
Posted: 6/22/2020 at 11:24 PM
Post #110



Meralynn is a mischievous forest spirit. Her duty is to help tend flowers but she mostly likes to just sleep and play with the other forest spirits.
Go to Page:
1, 2, 3... 10, 11, 12
Go to Top
This Page loaded in 0.019 seconds.
Terms of Service | Privacy Policy | Contact Us | Credits | Job Opportunities
© Copyright 2011-2020 Sylestia Games LLC.
All names and logos associated with Sylestia are Trademarks of Sylestia Games LLC.
All other trademarks are the property of their respective owners.
For questions, comments, or concerns please email at Support@Sylestia.com.