Overview
Stables
Hatchery
Inventory
Wardrobe
Referrals
Settings
Seasonal Festival
World Map
Generator
Breeding Grounds
Nurturing Grounds
Party
Task Log
Mission Log
Quest Log
Player Trades
Trade Broker
Currency Exchange
Eggling Auction
Pick A Door
Official Games
Un-Official Games
Jinxie's Jamboree
Festival Shop
Diamond Shop
Avatar Shop
Scale Shop
Inbox
Forums
Community Polls
Advanced Search
October 30th, 2020

195 Online
9:15 AM
Advanced Search
Active Players on Sylestia
Category
Total
Yesterday
Players
5,625
888
Sylestia Pet Data
Category
Total
Yesterday
Pets
5,952,844
1,896
Generated
438,126
92
Captured
917,034
716
Bred
4,597,684
1,088
Statistics updated daily at midnight
Recent Announcements
Thread
Posted
Fall Festival Overview Oct 28 Poll: Change in Breedi.. Sep 28 Site Downtime - 9/24 @.. Sep 23 Site Downtime - 9/23 a.. Sep 22 Rapid Response Suggest.. Sep 12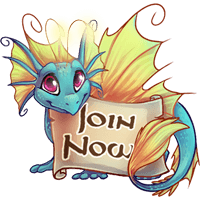 Forum Index > Official Games and Contests > 2020 Spring Festival - Avatar Dress Up
Page 1
1, 2, 3... 10, 11, 12
Go to Page:
Author
Thread Post
Faiona
Level 64
Nature Walker
Site Administrator
Joined: 12/17/2012
Threads: 370
Posts: 4,337
Posted: 6/1/2020 at 3:59 AM
Post #1
Avatar Dress Up



Rules

No Reserving Posts

Please do not ping me unless you have a question.

1. Visit the Wardrobe and create your own SpringThemed Character. You can choose any items or styles, even ones that you don't own, and the Character you create can be anything - it does not have to necessarily be 'you'.

2. You must submit exactly 1 image of your design.

A Player Guide on How to Obtain Image URLs

3. You must write a short description or story to go along with your Character.

4. Please do not re-use any previous Avatar Dress Up submissions. You must create a new Character.

5. Please do not steal or use other players' Characters. You must create this Character on your own. Blatant copying of other players' Character will disqualify you from winning and may even ban you from future Forum Games. Please create your own Character.

6. The due date for submitting your entry is by the end of the Spring Festival.


Prizes

Everyone's submissions will be judged by Krinadon and I where we will select First, Second, and Third place winners based on creativity, effort, and appeal.

All participants will also receive a small prize including the Title: Fancy Pants.

Have fun and enjoy!
Edited By Krinadon on 6/22/2020 at 6:04 AM.
Meranoia
Level 70
Fancy Pants
Joined: 3/22/2019
Threads: 303
Posts: 5,945
Posted: 6/1/2020 at 5:51 AM
Post #2
Sorry for the ping, but I have a questions

If I create a design now and decide later (when this dress-up contest is still going, of course) that I don't like it, can I edit the post and create a new design or do I have to make 1 design and keep it as is?

Thanks for your time Fai (and great job on the fest so far, I'm loving it! The pet designs are all so awesome, too!)
Edited By Penami on 6/1/2020 at 5:52 AM.
Olooriel
Level 70
The Eggstraordinaire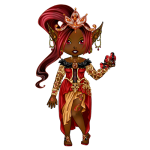 Joined: 3/8/2014
Threads: 24
Posts: 683
Posted: 6/1/2020 at 6:06 AM
Post #3
Flora, the Spring Fairy, is spreading fairy dust at night, to make beautiful flowers bloom in the morning - accompanied by her little bird familiar Belladonna.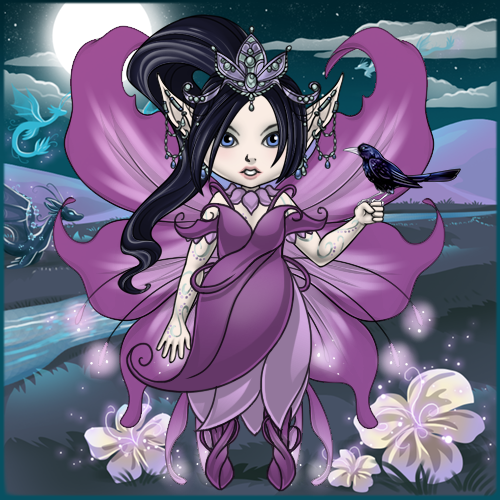 Meranoia
Level 70
Fancy Pants
Joined: 3/22/2019
Threads: 303
Posts: 5,945
Posted: 6/1/2020 at 6:16 AM
Post #4
Lily


The Tale of Lily

A long time ago, some say hundreds of years ago, a young part human, part fawn was born on the first day of spring, when all the flowers began to bloom. The name given to this young little girl was Lily. Lily grew up quick, and all the creatures of the forest became her friend. Even the Myconids played with her. But as fall approached, Lily became more worried about the changing weather and all her newfound friends. Lily decided to do something for them that they would never forget.

Lily took her young friend, Sarah the lunemara, to help her. They travelled all over the world looking for the Heart of the Forest, which was said to keep anything that touched it pleasantly warm in any weather, and if used properly, to change the weather of one whole area forever. Unfortunately, it was being guarded by a huge beast which we now know as the Lost Grove Behemoth. Lily eventually found a portal into a strange land, where she met Ferrikki, a curious little breed of Sylesti whomst Lily took a liking to. All while this was happening, fall was fast approaching in Lily's forest. She needed to get the job done quick. After befriending a whole group of the Ferrikki, Sarah helped Lily tell the Ferrikki her mission and why she had come here. With their help, they defeated the Behemoth and got the Heart. Lily thanked her friends and returned home a hero. To this day, she roams the forest, guarding her friends and playing all springtime.

Profile

Lily is a part fawn who loves spring. At every opportunity she gets she will go outside, sit in the fresh grass and feed the beautiful bird that come by her window. Her companion, a little Lunemara by the name of Sarah, hangs out with her outside. Lily and Sarah love visitors and will play with you all day. Lily and Sarah mysteriously disappear when Spring is over, so play with them quick while they're still outside!
Edited By Penami on 6/2/2020 at 5:05 PM.
Cactustoesss
Level 70
The Perfectionist
Joined: 12/25/2017
Threads: 149
Posts: 5,552
Posted: 6/1/2020 at 6:56 AM
Post #5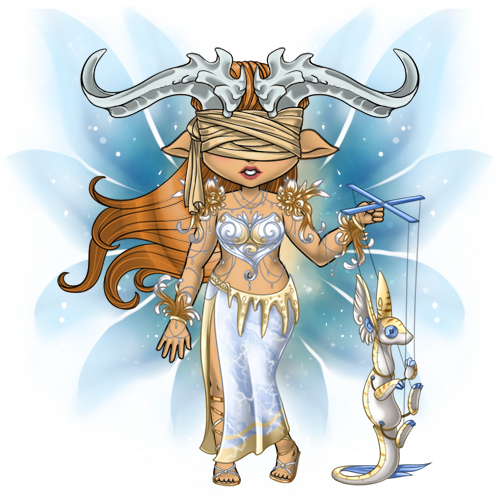 This is my interpretation of Mother Nature, I do not think she is within the things on earth, I think she created them. I imagine her to be an ethereal being who resides in our universe and watches over everything. The puppet represents earth and it's inhabitants because we are completely at her mercy. You might've noticed her blindfold; she's blinded by love for all her creations and sometimes can't see that what she does hurts them so she continues to do it (summoning natural disasters, wars, plagues, etc.) She will always be there to protect us, hence the horns she uses to fend off anything coming to harm us.
She feels like home and how a mother would, though she isn't the tree outside or the petal blowing in the wind, she's the warm sun rays on a spring morning and the wobbly fawn in the forest taking it's first steps.
Edited By Cactustoesss on 6/1/2020 at 6:57 AM.
Fanta1380
Level 70
High Druid
Joined: 7/24/2019
Threads: 57
Posts: 1,516
Posted: 6/1/2020 at 7:36 AM
Post #6
Angelica




Every year when Spring arrives, she makes the flowers bloom. Angelica always takes her Aeridini, Aurelia, with her. Sometimes she'll hide her wings and tail, wandering around and seeing if people are appreciative of her work.



Uieaoeia
Level 70
Guardian of the Realm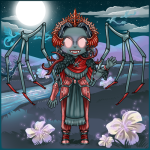 Joined: 2/8/2019
Threads: 47
Posts: 4,099
Posted: 6/1/2020 at 7:56 AM
Post #7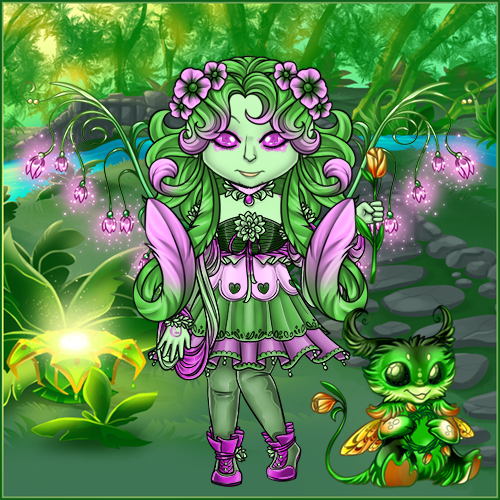 Gardenia Springbringer
There exists a family known as the Springbringers. They have passed on the title since the beginning of time. When one Springbringer dies, their children will take up the deed. Without them, the whole land would be stuck in eternal winter! They supported the Dawnbreaker Aeridinis during their conflict with their magic.

Gardenia is the daughter of Gaea Springbringer. She knew from a young age that it was her destiny to bring spring. Gaea taught her how to bring spring into Sylestia, and she learned fast. When Gaea died of a plague, Gardenia took her place. She has two brothers: Vernos and Hydrangea Springbringer.
Arkhantha
Level 70
High Priest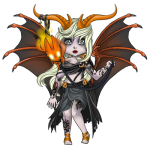 Joined: 8/18/2013
Threads: 36
Posts: 1,147
Posted: 6/1/2020 at 8:05 AM
Post #8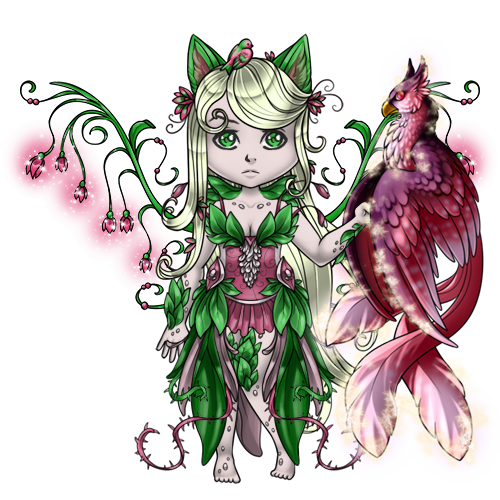 Aviva Springleaf
Turning Winter into Spring, Aviva shows up to wake the plants after their winterslumber. Making flowers sprout to show the first signs of spring. Aviva's companion's are the birds, singing their songs of spring. Primula, the spring phoenix, in particular helps spread the song of spring, alerting the other birds to the coming of Aviva.
Xyeraa
Level 56
The Kind-Hearted
Joined: 8/4/2019
Threads: 0
Posts: 15
Posted: 6/1/2020 at 8:08 AM
Post #9
My inspiration was Mother nature, so I don't know if it screams spring, but I think it's springy enough. The scar on her face is the imprint we have on the planet, the imprint we have on her.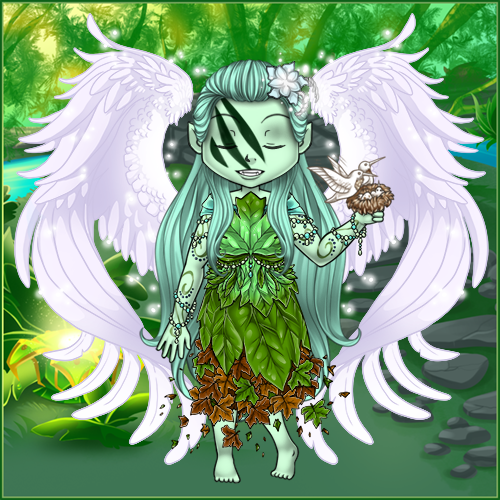 Edited By Frecklefeather on 6/2/2020 at 5:53 AM.
Stormwing
Level 70
The Perfectionist
Joined: 9/16/2019
Threads: 14
Posts: 208
Posted: 6/1/2020 at 8:41 AM
Post #10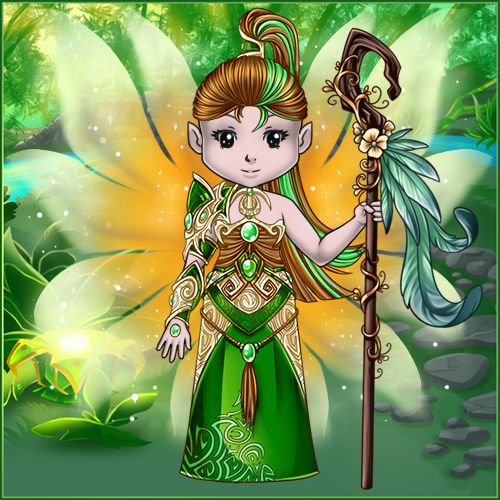 It's spring time, and the Forest Sprites are awake. Every day and every night, they fly out to revive the hibernating forest, rebirthing dead plants and awakening creatures. The Sprites strive to maintain balance of the forest, whether protecting the forest from wildfires or from bandits, they are willing to do anything it takes to protect their beloved home, with force if necessary,
Go to Page:
1, 2, 3... 10, 11, 12
Go to Top
This Page loaded in 0.019 seconds.
Terms of Service | Privacy Policy | Contact Us | Credits | Job Opportunities
© Copyright 2011-2020 Sylestia Games LLC.
All names and logos associated with Sylestia are Trademarks of Sylestia Games LLC.
All other trademarks are the property of their respective owners.
For questions, comments, or concerns please email at Support@Sylestia.com.