Overview
Stables
Hatchery
Inventory
Wardrobe
Referrals
Settings
Seasonal Festival
World Map
Generator
Breeding Grounds
Nurturing Grounds
Party
Task Log
Mission Log
Quest Log
Player Trades
Trade Broker
Currency Exchange
Eggling Auction
Pick A Door
Official Games
Un-Official Games
Jinxie's Jamboree
Festival Shop
Diamond Shop
Avatar Shop
Scale Shop
Inbox
Forums
Community Polls
Advanced Search
October 20th, 2020

116 Online
12:19 AM
Advanced Search
Active Players on Sylestia
Category
Total
Yesterday
Players
5,638
797
Sylestia Pet Data
Category
Total
Yesterday
Pets
5,930,386
2,143
Generated
437,746
41
Captured
914,521
168
Bred
4,578,119
1,934
Statistics updated daily at midnight
Recent Announcements
Thread
Posted
Poll: Change in Breedi.. Sep 28 Site Downtime - 9/24 @.. Sep 23 Site Downtime - 9/23 a.. Sep 22 Rapid Response Suggest.. Sep 12 Summer Festival Overvi.. Aug 16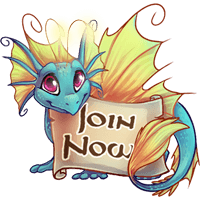 Forum Index > Official Games and Contests > 2020 Spring Festival - Avatar Dress Up
Page 2
1, 2, 3... 10, 11, 12
Go to Page:
Author
Thread Post
Starline
Level 70
Cutely Creative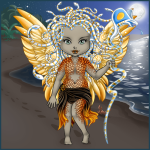 Joined: 3/14/2016
Threads: 92
Posts: 1,683
Posted: 6/1/2020 at 8:47 AM
Post #11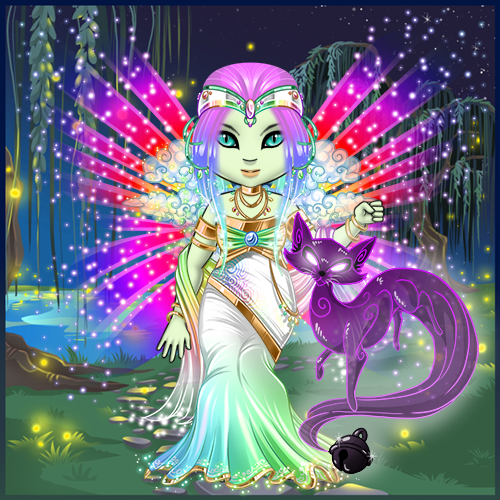 The coming of spring is a colorful thing as the flowers unfurl and new life emerges from winters slumber. Some believe the coming of spring needs assistance from a seasonal helper. Starline is indeed that helper as she descends from the cosmos once a year in sparkling starlight to release winters grasp, and awakens the slumbering life once again to be enjoyed.
Dashingash
Level 70
Templar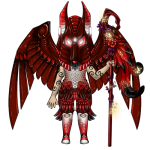 Joined: 2/21/2020
Threads: 5
Posts: 83
Posted: 6/1/2020 at 8:56 AM
Post #12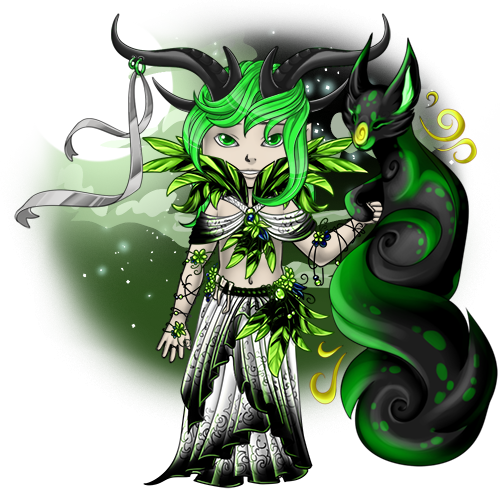 Bane, the Bringer of Blight

Every century, on the twentieth year, chaos breaks loose and humanity crumbles. He stands on the clouds, looking over the destruction he has caused, emotionless. Only a few people have seen him, disguised as a black fox with evil green eyes. When they see him, they know to run, to prepare for what pandemic he shall cause. The people have named him 'The Bringer of Blight', Bane.

"... I'm sorry..." he whispers, his words being carried through the wind and into the ears of the souls who've lost their life because of him. They are his army, the millions of people whom stand before him in the clouds, crying to be set free. Bane walks through them, looking at the calendar," It's almost the end of spring... I wonder what else I could bring to frighten these humans..."
Xedite
Level 70
The Perfectionist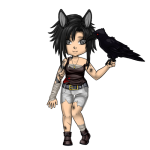 Joined: 12/16/2019
Threads: 42
Posts: 3,772
Posted: 6/1/2020 at 9:00 AM
Post #13
The Butterfly Prince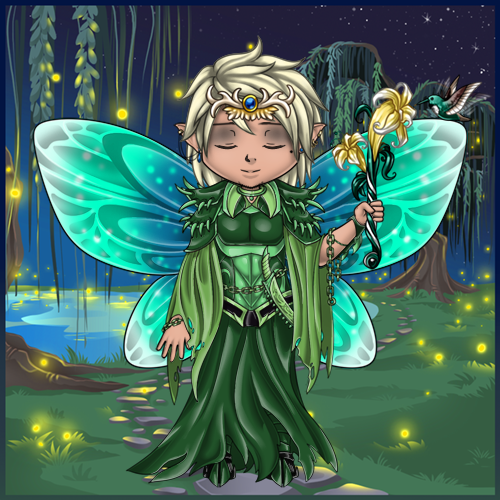 They say after the last frost that the fairies come out once again to play. It was an event I waited for great anticipation for year after year.
I had longed to see a fairy since I was but a mere child, imagining being carried off in the wind on sheer dragonfly wings. They always seemed to have the most carefree lifestyles, ones I envied and longed for, weary of my confined daily life.
I often trekked out to a pondside grove just near my village, tossing stones into the lake and fiddling with overgrown reeds and wild grasses. My trips were, more often than not, fruitless ventures and even my parents had begun to worry about my long absences, berating me for wasting so much of my time outdoors and neglecting my studies.
But each time, my heart ached more and more, wanting to be home again in the glades and free of their ever strict eyes.

That dusk I set off again with a meticulously packed bag in hand and enough supplies to last me several days. I intended to spend the frosty night at the grove, wanting to catch the gathering of fey finally for myself once and for all.
When I arrived, I found the grove yet again empty and pitched a tent, preparing to brace myself for the bitter cold of night.

I'm not sure exactly when I awoke, but swaddled in a fur blanket, the gentle touch of dawn and sparkling morning dew over my hair had roused me from slumber.
In the clearing, my heart fluttered for just a moment as I caught sight of a cloven-hooved man with large, turquoise butterfly wings and elven ears. His robes were grass green, almost seemingly sewn from the grass and young spring leaves themselves.
His eyes gleamed blue like the ocean waves and he couldn't help but spare me a passing smile from where he rested in the grass, his fingers pressed through the dirt.
Several much younger, smaller fey seemed to be dancing about the meadow, paying me no mind, but I was cautious as I approached the resting man.

"What are you doing?" I asked, my eyes drifting down to the soil he seemed to be tending. He motioned me down with a finger and to my surprise, I caught sight of young flower buds rising from the dirt before my eyes.
He let his magic tinge the earth long enough to pick a bright yellow lily he slipped into my long hair, just past one of my ears.

"We are the tenders of spring." He said in a voice that seemed to flow like river water. "And from my hands, blooms I bring."
I sheepishly returned the smile, deciding to sit with the man a while as he worked, watching through the morning as slowly but surely the grove was cleared of the winter's frost and the flowers of spring had arrived once again.

I had thanked him for his efforts and time, satisfied with finally witnessing the change over of the seasons and went to leave, just to be caught by the hand and brought into a soft kiss.
I stepped back in surprise, feeling a slight flicker of golden magic flick over my shoulder blades, craning my head around in time watch two dragonfly wings form from the spring enchantment.
"Do not fear, I have seen into your soul. If you accept it, this will make you whole.
If it is among the fey you wish to play, you will find your home here."
I gave him a nod and held his hand in my own, watching the sun rise in the morning sky and briefly wondering how it would feel to fly.

(I may have gone overboard.. Hope this isn't too long!
Based off a weird dream I had once and partially the movie Labyrinth.)
Edited By Xedite on 6/1/2020 at 9:01 AM.
Silverthornhearte
Level 70
The Perfectionist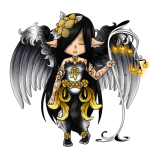 Joined: 3/14/2018
Threads: 43
Posts: 2,955
Posted: 6/1/2020 at 9:02 AM
Post #14
Lila of Summerset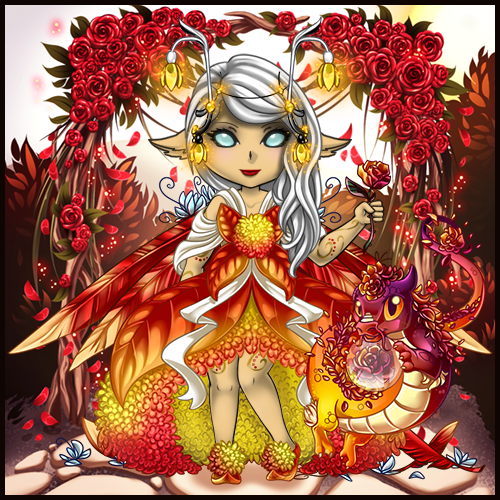 Lila loves her job of bringing happiness to everyone, her little dragon friend Gia loves it too.
it would prob end up so sad if i made a story for her
Darkishcold
Level 62
Fancy Pants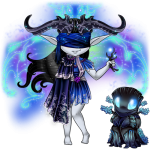 Joined: 10/14/2019
Threads: 97
Posts: 1,101
Posted: 6/1/2020 at 9:55 AM
Post #15
Spring Snake

Edited By Darkishcold on 6/1/2020 at 9:57 AM.
Steal
Level 70
Sweet Solver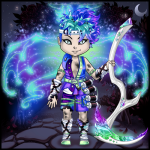 Joined: 12/15/2019
Threads: 6
Posts: 55
Posted: 6/1/2020 at 10:04 AM
Post #16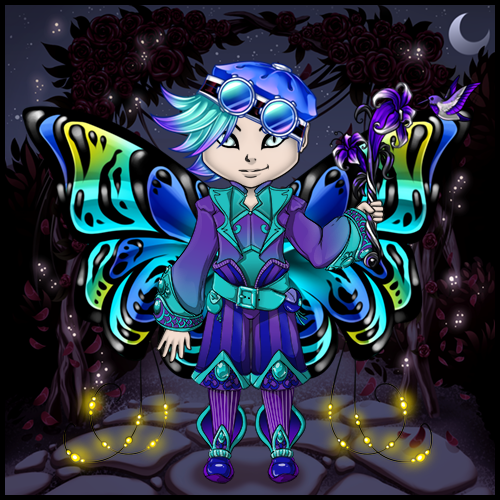 Night Bloomer
As darkness starts to fall, he finally creeps out, joining the elongating shadows. The thoughts in his head are not of doing evil deeds but of doing what he was created for. With silken movements he starts to head into the woods, fingers brushing over slumbering plants, waking them, coaxing them to join him in the nightly dance. They only bloom at night, while the moon's light bathes them; only while he walks among them. With a smile he sits among the night blooming jasmine, evening primrose, moonflower and others of their kind. The gentle scents calling to the nocturnal sylesti that join him in his nightly watch.
Hiraeth
Level 70
The Perfectionist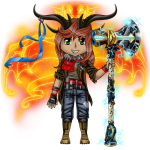 Joined: 7/14/2015
Threads: 83
Posts: 842
Posted: 6/1/2020 at 10:18 AM
Post #17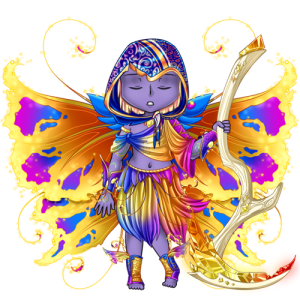 Spring reaper - unlike her cousin, the grim reaper, Spring chooses to use her scythe to bring life into the world.
Angelo
Level 65
The Artistic
Joined: 7/14/2018
Threads: 68
Posts: 4,224
Posted: 6/1/2020 at 10:43 AM
Post #18


Vaxeria: Daymoth Maiden and Bringer of Baby Vulnyx
Alison280
Level 70
Sylestiologist
Joined: 7/23/2018
Threads: 131
Posts: 6,453
Posted: 6/1/2020 at 10:57 AM
Post #19
Lily Of The Valley (based off the flower)


Refrence
Edited By Alison280 on 6/21/2020 at 11:10 AM.
Aspenanimations
Level 62
Trickster
Joined: 10/3/2019
Threads: 53
Posts: 2,026
Posted: 6/1/2020 at 11:25 AM
Post #20
Oras


Oras Is the gaurdian of spring he protects the new growth from his sister north, who every year tries to keep a cold grip on winter. if she got her way it would be winter forever. so every year these siblings fight for control. that is why sometimes on a spring morning you can find snow.

(this was made in collaberation with Logato, their post is (here). they did north.)
Edited By Aspenanimations on 6/1/2020 at 11:36 AM.
Go to Page:
1, 2, 3... 10, 11, 12
Go to Top
This Page loaded in 0.020 seconds.
Terms of Service | Privacy Policy | Contact Us | Credits | Job Opportunities
© Copyright 2011-2020 Sylestia Games LLC.
All names and logos associated with Sylestia are Trademarks of Sylestia Games LLC.
All other trademarks are the property of their respective owners.
For questions, comments, or concerns please email at Support@Sylestia.com.