Welcome,
please do NOT purchase my pets to release or sell for a higher price
Winter Festival sales

https://www.sylestia.com/forums/?thread=84207&page=90#893
Selling Philters,pie and luff essence (only have the luff essence left)
https://www.sylestia.com/forums/?thread=83770&page=1#forumtop
Pair Naming Game:
https://www.sylestia.com/forums/?thread=78087&page=1#1
Themed Offspring and other offspring for sale
https://www.sylestia.com/forums/?thread=80406&page=1#3
themed and non-themed pets for sale
https://www.sylestia.com/forums/?thread=80637&page=1#forumtop
how to create a clickable Image (or word)
https://www.sylestia.com/forums/?thread=77784
Birthday Wish list (September 24)
https://www.sylestia.com/forums/?thread=51324&page=13post #124
Hatchery nurtures appreciated ( also thanks in advance)
Selling (tab 4) prices might change or might vary
- non themed pets (# of pets 0) $1,000g each
- themed pets (# of pets ) 20,000g ea pet
- themed offspring (# of pets ) 10,000g ea pet
- link above
If they are not marked they are not for sale
Achievements
- Purchase second stable (40℅ off-black Friday-300 dia) ....... 12/1/19
- Have a 6 visable trait pet
- Finnish my first project pet
-
...
About me
Age: 20
B-day: September 24 th
Favorite animal: horse (I don't have one but I want one)
Favorite breed of horse: Appaloosa
Favorite color: light blue, light teal, turquoise, blue,dark blue
Personality: shy (but not really when i am behind a screen), quiet, friendly
Pets:
3 cats
Bandit
- orange and white tabby, proud kitty (playfully but proud)
Bandchee (chee)
- orange and white tabby, food monster (eats almost everything)
Jack (vampire kitty)
- long black fur, playfully fur ball, his teeth sometimes sticks out of his mouth when sleeping or he is feeling playful
2 corn snakes (un-known genders)
- copper
- little one ( haven't named yet, I call him that for now because I wanted to know if he would eat first before I name him, he finally ate but I still haven't come up with a name yet (open for suggestions - gender neutral)
Favorite books: ( I know they are children's books but they are still my favorites) I like most of the books that I read. I like to read a lot of different books but I mostly like fiction and animal ones.
- wolves of the beyond series
- foxcraft series
- guardian herd series
- wintering well
Favorite movie: don't have one yet, actually I have a lot of favorites I just can't list them all. But I can list some of them. I mostly like cartoon movies but I do like other movies as well. I usually like any movie that I watch. I know most of them are children's movies but I am a kid at heart. (not in order)
- Spirit of the cimmaron herd ( I like the series as well)
- How to Train your Dragon ( all of them
- Frozen
- Alpha & Omega (first one)
- Titanic
- Pirates of the Caribbean (all)
- wreck it Ralph (both of them)
- Alita battle Angel
- A dogs life (both of them)
- tom and huck
- the space between us
- Ready player One
The worst movie I saw was
- Fantastic Mr. Fox (my mom dragged me to it in theaters and we were the only ones there) xD [it was not Fantastic]
Sorry about all the movies that I listed, i got a little carried away, once I started to list them more and more just kept coming into my brain.
Friend requests welcome
Thank you
...
These are outfits that I would someday like to have, I couldn't purchase a slot for the outfits so I put it here. This is for my reference.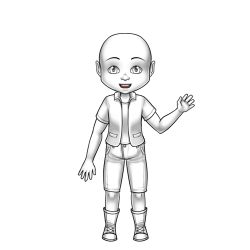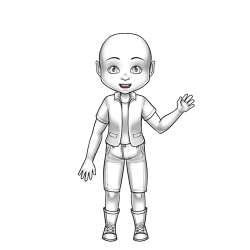 Need for outfits
- Flower Headdress
- sparkly flower hair clip
- Spring Acolyte's wings (haven't herd back from seller)
- Wild spring spirit (Tirella)
- Springtime Ny'vene spriteling (Twilight)
- Jovial cafe outfit (boss blue)
- nephini buddy
Other items I like
- heart crown
- shadow stalker (jade fire)
- shadow stalker (sea storm)
- swirling snow