Overview
Stables
Hatchery
Inventory
Wardrobe
Referrals
Settings
Seasonal Festival
World Map
Generator
Breeding Grounds
Party
Task Log
Mission Log
Quest Log
Player Trades
Trade Broker
Currency Exchange
Eggling Auction
Pick A Door
Official Games
Un-Official Games
Jinxie's Jamboree
Festival Shop
Diamond Shop
Avatar Shop
Scale Shop
Inbox
Forums
Community Polls
December 12th, 2019

241 Online
8:44 PM
Advanced Search
Active Players on Sylestia
Category
Total
Yesterday
Players
7,272
1,382
Sylestia Pet Data
Category
Total
Yesterday
Pets
5,338,523
2,008
Generated
389,328
290
Captured
824,791
197
Bred
4,124,404
1,521
Statistics updated daily at midnight
Recent Announcements
Thread
Posted
Avatar Shop Revamp Dec 11 Official Sylestia Merc.. Nov 30 2019 Advent Calendar Nov 30 Black Friday Extravaga.. Nov 27 The Maws of Madness Nov 11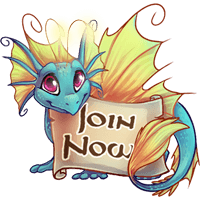 Forum Index > News and Announcements > Fortune Week Overview
Page 7
1, 2, 3... 6, 7, 8... 10, 11, 12
Go to Page:
Author
Thread Post
Twinkleunicorn
Level 56
Stocking Stuffer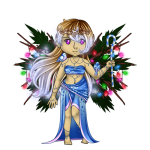 Joined: 8/17/2018
Threads: 119
Posts: 3,199
Posted: 3/20/2019 at 5:05 AM
Post #61
*screams* why!??!
Mythnomer
Level 70
Omniscient Gardener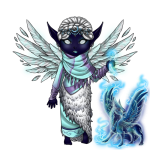 Joined: 6/2/2018
Threads: 13
Posts: 150
Posted: 3/20/2019 at 10:48 AM
Post #62
Thank you Krin, that is very kind of you :D
Krinadon
Level 70
Guardian of the Realm
Site Administrator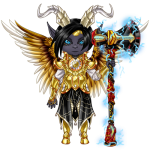 Joined: 12/17/2012
Threads: 791
Posts: 11,642
Posted: 3/20/2019 at 3:27 PM
Post #63
Link: https://www.sylestia.com/forums/?thread=74402&page=6#60
Author: Nightstooth
Time Posted: 3/20/2019 at 3:38 AM
I've had an idea on how to possibly balance out how hard it is to defeat mini-fest Named in the Lost Grove for lower leveled, lower ranked vs max level, max ranked pet teams. Take the thing that the players who are newer to the grove have the hardest time dealing with (for the Keepers, it seems to be the HP regen buff?) and have the Named have a couple of different versions of that thing (for Keepers, it could be that the HP regen buff has different amounts of HP that it regenerates per turn for the different versions of the HP regen buff). Then, take the average level of the ranks of the abilities for the team, and whatever the general rank average is, it triggers a certain version of that thing (for Keepers, an average of rank 1 could trigger the lowest amount of HP that is regenerated per turn, an average of rank 2 (or 3 or whatever the ranges you want it to be) triggers an HP regen amount that is higher than the amount for rank 1 but still in the middle, and an average of rank 4 triggers the full HP regen buff that is currently on the Keepers). It would help make it do-able for those who are newer to the grove and help make mini-fests feel less like an end-game event to keep those who are already finished with what has already been released of the grove entertained. (A similiar thing could probably be done for Pookas, too, but with level. A higher level team spawns higher level / tougher Pooka.) Though that may be too much of a modification to do during this fest. And another thought - enemies in the grove could have skills with ranks. That is probably basically what my suggestion boils down to for the mini-fest Named.

Have you thought about monkeying further with the code to modify spawn rates? Instead of having a cap that says absolutely no more Keepers / Pookas for today, it could be modified to make them rarer and rarer as a person encounters more and more of them in a day after a cap of normal spawn rates is hit for the day. It could be reset every 24 hours or so. So initial spawn rates could be higher in general, but spawn rates taper off the more a person battles and plays. It could possibly help even out spawn rate amounts amoung the players so most people encounter at least one a day. I don't know the math involved so I can't say for certain.


There are some event things that are scaled based on a player's progression through the Lost Grove. However, they are not really perfect and the more variables thrown into such things - the messier and messier they get to control and keep track of. Adding/changing/configuring battles and abilities is also extremely tedious since I'm still basically using the original system created like 6 years ago. So I would highly prefer to not alter actual fight mechanics for an encounter. It is much easier, albeit still tedious, to adjust the statistics for an enemy.


For the spawn suggestion - that is what I was referring to a few posts ago of mine in this thread. It was something we did for one of the events last year and it was not well received; so it's not something I'm going to look into repeating.


At the end of the day, things in our current state are just always going to be extremely difficult because of our current state. But I have a billion and one ideas on how to improve things for the future when things are redone. The Lost Grove has been a great teacher of lessons for me. =P
Krinadon
Level 70
Guardian of the Realm
Site Administrator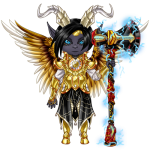 Joined: 12/17/2012
Threads: 791
Posts: 11,642
Posted: 3/21/2019 at 6:09 PM
Post #64
There will be a Double Experience Bonus starting tonight at midnight and lasting through Monday.

Happy leveling! =)
RedDestiny37
Level 70
High Druid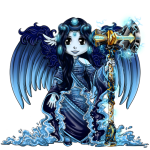 Joined: 5/25/2018
Threads: 51
Posts: 1,047
Posted: 3/21/2019 at 6:12 PM
Post #65
YESSSS THANK YOU!!!!!
Mossflight2
Level 70
Trickster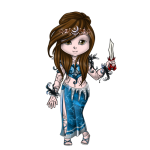 Joined: 1/15/2019
Threads: 28
Posts: 1,794
Posted: 3/21/2019 at 6:19 PM
Post #66
YASSSSS THX SO MUCH!!!!!!!!!!!!!!!!!!!
Edited By Mossflight2 on 3/21/2019 at 6:19 PM.
Purpleponies
Level 67
Guardian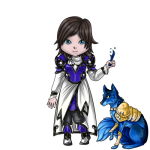 Joined: 2/11/2015
Threads: 4
Posts: 29
Posted: 3/21/2019 at 6:28 PM
Post #67
Awesome, thank you so much!!
Lunarkatdragon
Level 55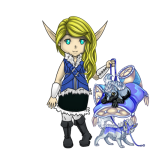 Joined: 2/11/2019
Threads: 2
Posts: 232
Posted: 3/21/2019 at 6:41 PM
Post #68
YAY!!! Thank you so much! <3
Ladymalin1
Level 70
High Priest
Joined: 6/15/2018
Threads: 56
Posts: 581
Posted: 3/21/2019 at 7:46 PM
Post #69
OMG yes just what I needed!!!
Alchemy
Level 70
Trickster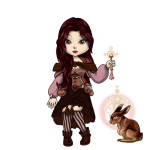 Joined: 11/6/2014
Threads: 105
Posts: 1,581
Posted: 3/22/2019 at 6:21 AM
Post #70
Awesome. I just started leveling my new team too.
Go to Page:
1, 2, 3... 6, 7, 8... 10, 11, 12
Go to Top
This Page loaded in 0.018 seconds.
Terms of Service | Privacy Policy | Contact Us | Credits
© Copyright 2011-2019 Sylestia Games LLC.
All names and logos associated with Sylestia are Trademarks of Sylestia Games LLC.
All other trademarks are the property of their respective owners.
For questions, comments, or concerns please email at Support@Sylestia.com.