Overview
Stables
Hatchery
Inventory
Wardrobe
Referrals
Settings
Seasonal Festival
World Map
Generator
Breeding Grounds
Nurturing Grounds
Party
Task Log
Mission Log
Quest Log
Player Trades
Trade Broker
Currency Exchange
Eggling Auction
Pick A Door
Official Games
Un-Official Games
Jinxie's Jamboree
Festival Shop
Diamond Shop
Avatar Shop
Scale Shop
Inbox
Forums
Community Polls
Advanced Search
May 25th, 2020

240 Online
11:58 AM
Advanced Search
Active Players on Sylestia
Category
Total
Yesterday
Players
5,528
868
Sylestia Pet Data
Category
Total
Yesterday
Pets
5,638,705
2,502
Generated
409,679
71
Captured
864,612
1,310
Bred
4,364,414
1,121
Statistics updated daily at midnight
Recent Announcements
Thread
Posted
Spring Festival Overvi.. May 23 Mother's Day Diamo.. May 10 Sylestia Job Opportuni.. Apr 23 Nytekrie Revamp Final.. Apr 13 Easter Event Overview Apr 10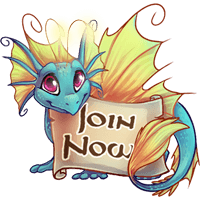 Forum Index > News and Announcements > Fortune Week Overview
Page 3
1, 2, 3, 4... 10, 11, 12
Go to Page:
Author
Thread Post
Krinadon
Level 70
Guardian of the Realm
Site Administrator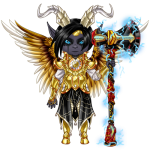 Joined: 12/17/2012
Threads: 818
Posts: 12,034
Posted: 3/15/2019 at 9:51 PM
Post #21
Link: https://www.sylestia.com/forums/?thread=74402&page=2#19
Author: Kalores
Time Posted: 3/15/2019 at 9:37 PM
Krin, is there a level restriction to finding the Pooka's in Astryl's Tranquility and Sweet Blossom Orchard?


Nope.
Laughterlight
Level 70
Master Egg Hunter
Joined: 2/21/2019
Threads: 0
Posts: 7
Posted: 3/15/2019 at 9:52 PM
Post #22
I'm attempting to stock up on elixirs and grind my pets up levels after my last disastrous attempt to defeat King Desius. So, final stage I guess.
Kalores
Level 70
Master Egg Hunter
Joined: 8/11/2013
Threads: 96
Posts: 3,192
Posted: 3/15/2019 at 9:57 PM
Post #23
Thanks Krin~
Earthprotector49
Level 70
The Kind-Hearted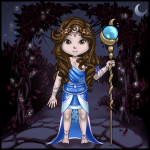 Joined: 8/13/2018
Threads: 12
Posts: 836
Posted: 3/15/2019 at 10:01 PM
Post #24
Same as me then. *Nods* All of that will probably help. But did you unlock any of the seals? That makes him a bit easier to beat, apparently. That was the mistake I made. I tried fighting him before doing that, just to see how difficult an opponent he was (The pets in my main exploration team are all at Level 62.). Of course, I got my behind kicked :D :P.
Edited By Earthprotector49 on 3/15/2019 at 10:40 PM.
Encryption
Level 70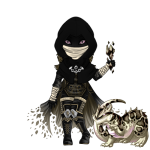 Joined: 6/24/2018
Threads: 33
Posts: 1,183
Posted: 3/16/2019 at 12:33 AM
Post #25
are there pookas in the lake from Astryl's tranquility? do they spawn there or just on the land areas?
Somneli
Level 70
The Perfectionist
Joined: 1/9/2016
Threads: 81
Posts: 2,790
Posted: 3/16/2019 at 7:18 AM
Post #26
In the past they've been able to appear on water. I don't think Krin would've changed that.
Minikin
Level 70
Trickster
Joined: 4/9/2018
Threads: 95
Posts: 1,518
Posted: 3/16/2019 at 7:28 AM
Post #27
*sigh* it's really rotten the Keepers of the Clover in the lost grove can use healing spells all the time. I had one almost whittled down but it used its heal a few times in a row and went back up to 100%. This happened several times. Theres no way I can compete with that.

Edit: 190 turns later i wasn't even close. I gave up and let it kill me. Maybe I'm being dumb but I feel like event enemies shouldn't be the hardest enemies I've ever faced. I wish my pets could spam heal infinitely like that.

Anyway, happy fortune week!
Edited By Binkybunny on 3/16/2019 at 7:49 AM.
Krinadon
Level 70
Guardian of the Realm
Site Administrator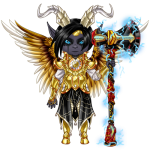 Joined: 12/17/2012
Threads: 818
Posts: 12,034
Posted: 3/16/2019 at 7:53 AM
Post #28
Link: https://www.sylestia.com/forums/?thread=74402&page=3#27
Author: Minikin
Time Posted: 3/16/2019 at 7:28 AM
*sigh* it's really rotten the Keepers of the Clover in the lost grove can use healing spells all the time. I had one almost whittled down but it used its heal a few times in a row and went back up to 100%. This happened several times. Theres no way I can compete with that.

Edit: 190 turns later i wasn't even close. I gave up and let it kill me. Maybe I'm being dumb but I feel like event enemies shouldn't be the hardest enemies I've ever faced. I wish my pets could spam heal infinitely like that.

Anyway, happy fortune week!


There's a certain mechanic to their heal. There is some strategy involved that should make it a lot easier to reduce the amount they can heal each time that ability is used in battle.
Krinadon
Level 70
Guardian of the Realm
Site Administrator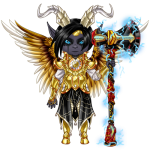 Joined: 12/17/2012
Threads: 818
Posts: 12,034
Posted: 3/16/2019 at 7:53 AM
Post #29
Link: https://www.sylestia.com/forums/?thread=74402&page=3#25
Author: Encryption
Time Posted: 3/16/2019 at 12:33 AM
are there pookas in the lake from Astryl's tranquility? do they spawn there or just on the land areas?


I don't think the code cares if you're on land or water. But I'm not 100% certain.
Edited By Krinadon on 3/16/2019 at 7:53 AM.
Somneli
Level 70
The Perfectionist
Joined: 1/9/2016
Threads: 81
Posts: 2,790
Posted: 3/16/2019 at 8:01 AM
Post #30
I got more mechanics questions... ^.^;;

-People have said pookas still function on the increasing chance every time you win a fight. True?
-Do keepers have the same thing?
-I know pookas' counters didn't restart if you switched between AT and SBO. Does entering/exiting TLG affect it at all?
Go to Page:
1, 2, 3, 4... 10, 11, 12
Go to Top
This Page loaded in 0.011 seconds.
Terms of Service | Privacy Policy | Contact Us | Credits | Job Opportunities
© Copyright 2011-2020 Sylestia Games LLC.
All names and logos associated with Sylestia are Trademarks of Sylestia Games LLC.
All other trademarks are the property of their respective owners.
For questions, comments, or concerns please email at Support@Sylestia.com.