Overview
Stables
Hatchery
Inventory
Wardrobe
Referrals
Settings
Seasonal Festival
World Map
Generator
Breeding Grounds
Party
Task Log
Mission Log
Quest Log
Player Trades
Trade Broker
Currency Exchange
Eggling Auction
Pick A Door
Official Games
Un-Official Games
Jinxie's Jamboree
Festival Shop
Diamond Shop
Avatar Shop
Scale Shop
Inbox
Forums
Community Polls
August 23rd, 2019

195 Online
10:33 AM
Advanced Search
Active Players on Sylestia
Category
Total
Yesterday
Players
7,189
1,003
Sylestia Pet Data
Category
Total
Yesterday
Pets
5,104,951
2,552
Generated
358,797
303
Captured
782,376
567
Bred
3,963,778
1,682
Statistics updated daily at midnight
Recent Announcements
Thread
Posted
Summer Festival Overvi.. Aug 9 Lost Grove Zone Reboot Jul 11 Lost Grove - New Theme.. Jul 9 Patriotic Event Overvi.. Jul 3 Diamond Sale and Doubl.. May 24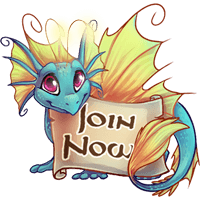 Forum Index > News and Announcements > Fortune Week Overview
Page 8
1, 2, 3... 7, 8, 9, 10, 11, 12
Go to Page:
Author
Thread Post
Thunderclancat28
Level 70
Warden of Umbra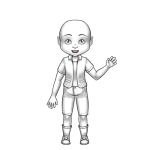 Joined: 10/12/2018
Threads: 24
Posts: 713
Posted: 3/22/2019 at 7:10 AM
Post #71
YeEEESSSsssss
Nightstooth
Level 70
The Tactician
Joined: 11/22/2018
Threads: 21
Posts: 147
Posted: 3/23/2019 at 5:40 AM
Post #72
Though probably the fairest thing for spawn rates would be to have a flat rate so everyone has equal chances to run into whatever they are looking for without it being dependent on things like time and number of battles. It may not end up being super-popular, but it doesn't really favor any particular factor, either. People who are online longer have more of a chance of finding them from searching for a longer time, but one's actual chances aren't slanted in either direction. With the exception of paying actual money for better chances / prizes, I think it is pretty common, too. And I forgot where I was going with this. Illness, not having my proper meds for a couple of days now (and looks like I'll likely be stuck in this situation until at least June because of insurance...), and early morning takes a bit of a toll on my mind, it seems. Probably could make them more common if they weren't attached to ticket pieces and Ferriki eggs. I'm not particularly interested in the current themes and ticket prizes so I tend to ignore those. Maybe I'll sell a 10 pack since I don't really care much for gambling, anyways. I've been to a casino once (not Vegas, though), and slots were boring. Not sure what people get from mindlessly watching spinning wheels all day. I feel bad for the people who find gambling addictive / semi-addictive... Seen people lament a bit about spending diamonds on the scratch game since they couldn't say no to themselves. So yeah, may sell a pack of tickets since gambling ain't my thing. I really should sleep.
Firefly
Level 70
Corporal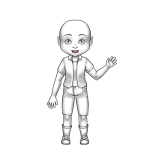 Joined: 2/16/2017
Threads: 57
Posts: 1,019
Posted: 3/23/2019 at 1:39 PM
Post #73
I haven't seen a Clover Keeper in three days, and I started looking after the boost was added.
Is this a glitch?
Krinadon
Level 70
Guardian of the Realm
Site Administrator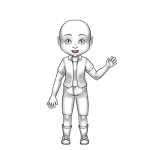 Joined: 12/17/2012
Threads: 761
Posts: 11,246
Posted: 3/23/2019 at 6:40 PM
Post #74
Link: https://www.sylestia.com/forums/?thread=74402&page=8#73
Author: Firefly
Time Posted: 3/23/2019 at 1:39 PM
I haven't seen a Clover Keeper in three days, and I started looking after the boost was added.
Is this a glitch?


The daily spawn boost was not working properly. >_>

I used the event id for what the name of this event should be but forgot that this event is improperly id'd. It is fixed now.

I also ran it just now as well so every single person should have a Keeper and a Pooka spawn maxed out atm. Or at least, as of a few minutes ago.
Orca2Whale
Level 68
High Priest
Joined: 11/1/2018
Threads: 161
Posts: 18,530
Posted: 3/23/2019 at 7:33 PM
Post #75
Yay!

(Not thwn i can defeat any clover keepers.....oh well thanls anyway)
Kyts
Level 68
Trickster
Joined: 10/30/2018
Threads: 12
Posts: 45
Posted: 3/23/2019 at 7:34 PM
Post #76
Still looking *eyes emoji*
Kaita
Level 70
Trickster
Joined: 4/16/2018
Threads: 55
Posts: 1,229
Posted: 3/23/2019 at 8:03 PM
Post #77
oh cool xD i honestly had been checking out a new site cause of the keeper stuff lol
Thespringyfandom
Level 60
Eggcellent Designer
Joined: 12/23/2018
Threads: 8
Posts: 41
Posted: 3/23/2019 at 8:51 PM
Post #78
Ok, now I am confused, Why am I Getting pinged for this, I don't even now what to do here. I started getting pinged when NerdECrafter turen level 60 and my user level became level 60 as well. It's just strange.
Somneli
Level 70
The Perfectionist
Joined: 1/9/2016
Threads: 72
Posts: 2,253
Posted: 3/23/2019 at 9:04 PM
Post #79
Krinadon is the primary admin on this site. When he posts announcements like this, he pings everyone sitewide.
Thespringyfandom
Level 60
Eggcellent Designer
Joined: 12/23/2018
Threads: 8
Posts: 41
Posted: 3/24/2019 at 7:14 PM
Post #80
Strange.....
Go to Page:
1, 2, 3... 7, 8, 9, 10, 11, 12
Go to Top
This Page loaded in 0.006 seconds.
Terms of Service | Privacy Policy | Contact Us | Credits
© Copyright 2011-2019 Sylestia Games LLC.
All names and logos associated with Sylestia are Trademarks of Sylestia Games LLC.
All other trademarks are the property of their respective owners.
For questions, comments, or concerns please email at Support@Sylestia.com.