Please address me as the Magnificent Mother of all Morkkos and never disrespect any morkko in my presence lest you ask to feel my wrath.
WHEN I BUY A PET, I BUY THE RIGHTS TO IT AND WHAT HAPPENS TO IT.
Do not release pet from:
Cherith101
Oofofthelandofoof
Earthprotector49
Reneerenee16
Ethan78790
Niklync
I collect recolor avatar items and my favorite sylesti I own is my baby girl Siren! I love art of Siren and seeing different artist's perspectives!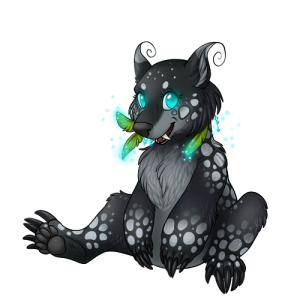 Performed on broadway June 24 as part of the Arts for Autism show produced by Jacque Carnahan and Michael Holzer. Performed with Kera Lindsay, and others performing seperately in the show include Kelli O'Hara, Will Chase, Adam Jacobs, Betsy Wolfe, and many more. It was one of the most amazing, inspiring moments of my life and I would definitely do it again.
I have a Monarch Owlbear Morkko Max stat project. Prices will be 200k gold per, and they will be infertile.
I also have a 6v Cave Crystal Lupora project, prices will be 300k per pet and they will be infertile.
I am the very proud designer of the Oriole Zolnixi, chosen to be a 2019 Spring Festival zone theme!
I am even prouder to be the designer of the Cave Crystal Lupora, chosen to be a Lost Grove theme! (2019)
I am also the very proud designer of the Flying Squirrel Luffox, a 2019 Fall festival zone theme!
Also the EXTREMELY proud designer of the Frozen Berry Bulbori and the Chilled Cherry Kelpari, both Winter festival designs of 2019-2020!!
~Notes for me~
-My important forums
GoT:
https://www.sylestia.com/forums/?thread=76857
Project Thread:
https://www.sylestia.com/forums/?thread=83578
Design Storage:
https://www.sylestia.com/forums/?thread=77594
Podcast Thread:
https://www.sylestia.com/forums/?thread=88657
Magma6irl3 owes me a 1v Sunlit Bluebird lup from Spring Fest 2019, sent supplies to grow, paid, and never recieved lup
HUUUUGE thanks to Kaita, Cherith101, Metachemist, Mythnomer, and Oddlystellar for helping me at the end of summer fest 2019