Overview
Stables
Hatchery
Inventory
Wardrobe
Referrals
Settings
Seasonal Festival
World Map
Generator
Breeding Grounds
Nurturing Grounds
Party
Task Log
Mission Log
Quest Log
Themed Pet Codex
Player Trades
Trade Broker
Currency Exchange
Eggling Auction
Pick A Door
Official Games
Un-Official Games
Jinxie's Jamboree
Festival Shop
Diamond Shop
Avatar Shop
Scale Shop
Inbox
Forums
Community Polls
Advanced Search
October 1st, 2022

113 Online
4:18 PM
Advanced Search




Active Players on Sylestia
Category
Total
Yesterday
Players
3,246
530
Sylestia Pet Data
Category
Total
Yesterday
Pets
7,340,310
1,192
Generated
565,384
17
Captured
1,090,217
54
Bred
5,684,685
1,121
Statistics updated daily at midnight
Recent Announcements
Thread
Posted
Labor Day Diamond Sale Sep 1 Faelora Revamp Update Aug 30 New Feature: Festival.. Aug 17 Summer Festival Pet Tr.. Aug 15 Summer Festival Overvi.. Aug 11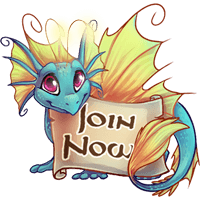 Forum Index > Official Games and Contests > 2021 Fall Festival - Themed Pet Design
Page 1
1, 2, 3... 12, 13, 14
Go to Page:
Author
Thread Post
Krinadon
Level 75
Guardian of the Realm
Site Administrator
Joined: 12/17/2012
Threads: 974
Posts: 13,730
Posted: 9/2/2021 at 12:59 PM
Post #1
We are looking for help coming up with new Themed Pets for the upcoming 2021 Fall Festival, due to begin mid-late October! You can submit Themed Pet Designs for all species.


Rules
Please make sure to read the rules carefully!

1. Navigate to the Generator, select a species of your choice and then choose various colors for your design. Once done, post your design(s) here in this thread. Please only post one entry per species and try and keep everything to one post. You can also make sure that submitted images are sized to 250 (&size=250) to prevent designs being too small or too large.

Guide on How to Create and Share Designs

2. All designs submitted must be Fall Themed. This means anything to do with the season, such as any holidays that occur within the season, weather, etc.

3. All submitted designs must have been made by the poster. Please do not use other players' designs. It is both disrespectful and if we see someone posting other player's designs, you will be disqualified from this contest and receive a Forum Strike. To clarify, a Design does not equate to a Theme. Multiple players can submit, say, a "Pumpkin Lupora", as long as each player designed their own version.

4. Please do not make any negative comments in this thread, this thread is for contest entries only and not discussion.

5. Please do not reserve posts. If you reserve a post I will delete your post.

6. Please do not Ping me with your submission. Please only Ping me if you have a question.

7. The end date is October 3rd at 11:59 PM server, after that there is no guarantee that we will see your entry and the thread will be locked once designs are picked.




Prizes



Any player who has a design chosen will receive one 2-Visible Fall Festival Themed Pet of their choice (maximum of 2 total if a player has multiple selections). Winners will be PMed to choose their prize.

We will NOT announce which designs were chosen, so please do not ask if we are going to announce it. If a thread is created listing all of the available Themed Pets, we will provide the list to the author upon request.
Skor
Level 75
Luck of the Draw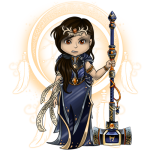 Joined: 6/26/2018
Threads: 51
Posts: 1,663
Posted: 9/2/2021 at 1:00 PM
Post #2
Fungal Forest Aeridini


Wood Duck Aurleon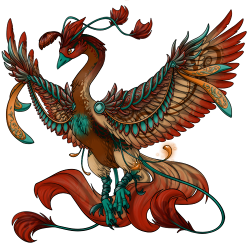 Sugar Skull Bulbori


Petrified Gargoyle Draeyl


Bewitched Mists Faelora


Sour Candy Ferrikki


Rampant Magic Griffi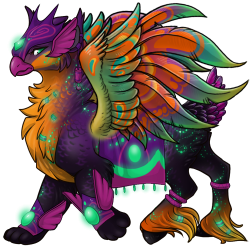 Enchanted Lagoon Kelpari


Secluded Pathway Lighira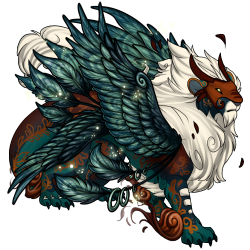 Witches' Brew/Noxious Potion Luffox


Forbidden Forest Lunemara


Hellhound's Fury Lupora


Enchanted Jewel Morkko


Lucid Dreams Nephini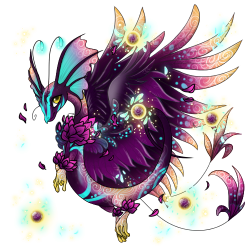 Poisoned Chalice Ny'vene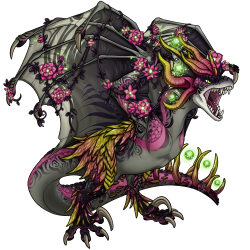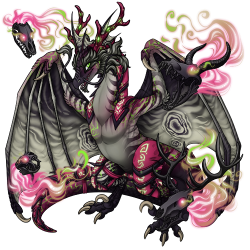 Ghoulish Delight Nytekrie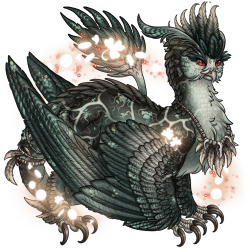 Autumnal Chill Puffadore


Calico Corn Qitari


Spellcaster's Curse Ryori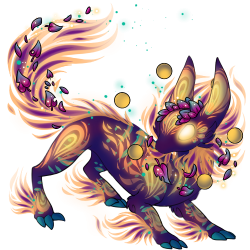 Crystal Ball Sylvorpa


Bloodstone Vulnyx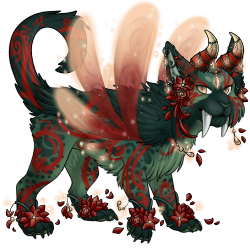 Sagebrush Zolnixi

Edited By Skor on 10/5/2021 at 4:03 PM.
ParodyCatharsis
Level 75
Frosty Hands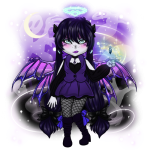 Joined: 10/18/2018
Threads: 26
Posts: 1,436
Posted: 9/2/2021 at 1:02 PM
Post #3
Neon Dreamer Aeridini
Enchanted Ballroom Aurleon
Electric Night/Air Bulbori
Potion Maker/ Magic Potion Draeyl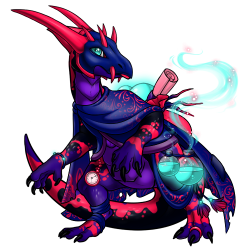 Hallowed Moon Faelora
Night/Pumpkin Thief Ferrikki
Graveyard Guardian Griffi
Mystic Psychic Kelpari
Lonely Ghost Lighira
Haunted Mirror Luffox
Poltergeist Lunemara
Blood Hunter/Wolf Lupora
Ghost Town Morkko
Migrating Monarch Nephini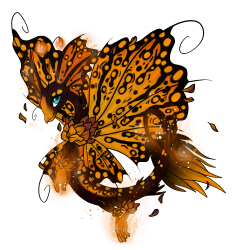 Moon Dancer/Dust Ny'vene
Carousel/ Carnival Night Nyterkrie
Cyberpunk Puffadore
Rosey Witch Qitari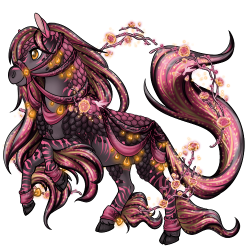 Moon Guardian Ryori
Arcane Justice Sylvorpa
Dark/Collapsing Star Vulnyx
The Familiar Zolnixi
Edited By Hysteriantics on 9/15/2021 at 4:14 PM.
EvilNapkin
Level 75
Master Sylestiologist
Joined: 12/16/2020
Threads: 36
Posts: 287
Posted: 9/2/2021 at 1:07 PM
Post #4
Golden Apple Aeridini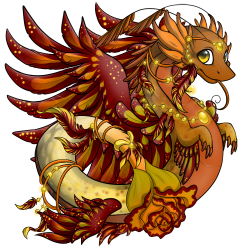 Hooded Crow Aurleon
Bog Monster Bulbori
Alluring Phantom Draeyl
Evening Wine Ferrikki
Spooky Tarantula Luffox
Demonic Portal Lunemara
Full Moon Nephini
Autumn Reflection Ny'vene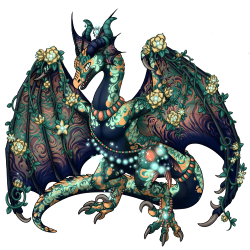 Vintage Alien Nytekrie
Cornucopia Qitari
Reaper's Dawn Zolnixi
Zolnixi
Level 65
Majestic Green Thumb
Joined: 7/3/2020
Threads: 43
Posts: 1,723
Posted: 9/2/2021 at 1:10 PM
Post #5
Golden Cresent Aeridini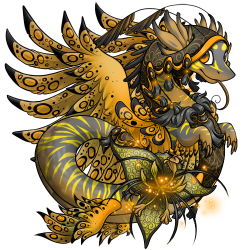 Aurleon

Glowing Pumpkin Bulbori



Darkest Dawn/ Final Dawn Draeyl



Dry Grain Faelora



Mystic Witch/ Skullmoth Witch Ferrikki



Barn Owl Griffi




Grim Reaper Kelpari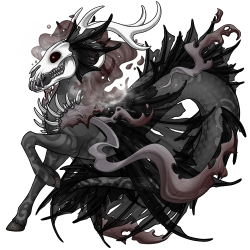 Eventide Lion Lighira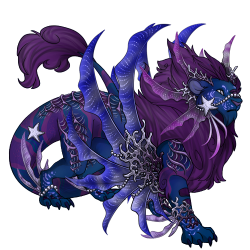 Luffox

Lunemara

Howling Dusk/ Howling Midnight Lupora



Pumpkin Pie Morkko



Moonlight Cat/ Golden Eyes/ Cresent's Shine Nephini



Ny'vene

Final Night/ Bloody Night Nytekrie



Midnight Shimmer Puffadore



Candy Corn Qitari



Ryori

October Harvest/ Pumpkin Harvest Sylvorpa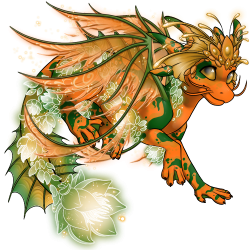 Vampire Night Vulnyx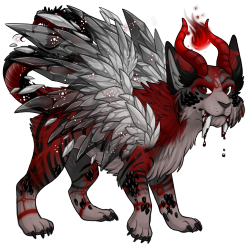 Fallen Leaves/ Autumn Leaves Zolnixi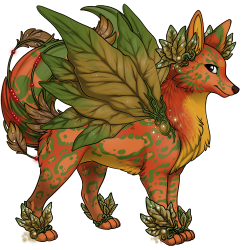 Edited By Zolnixi on 9/7/2021 at 4:57 PM.
FortunesFool
Level 75
High Priest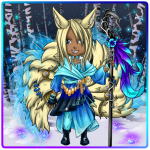 Joined: 9/30/2013
Threads: 1
Posts: 65
Posted: 9/2/2021 at 1:12 PM
Post #6
Golden Autumn Bulbori
Virulent Vial Ferrikki
Fate Reader Griffi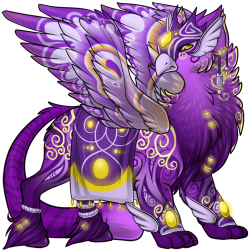 Spiced Wine Kelpari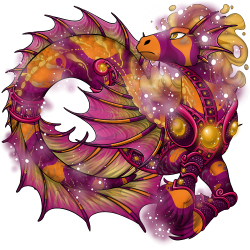 Midnight Magic Lighira
Spiced Chocolate Lunemara
Neon Nightmares Sylvorpa
Spiteful Demon Zolnixi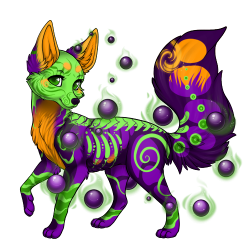 Edited By FortunesFool on 9/6/2021 at 3:41 AM.
Junco
Level 75
High Warlord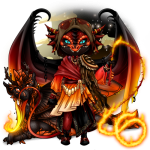 Joined: 4/6/2013
Threads: 28
Posts: 702
Posted: 9/2/2021 at 1:12 PM
Post #7
Spiced Fig Aeridini
Stormy Day Aurleon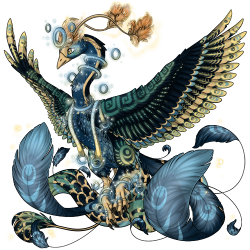 Endless Twilight Bulbori
Mountain Dawn Draeyl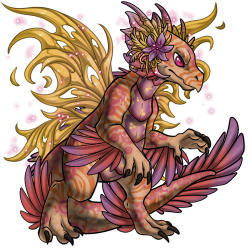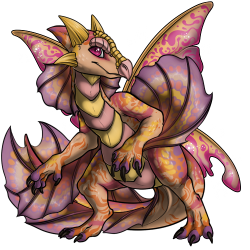 Roasted Squash Faelora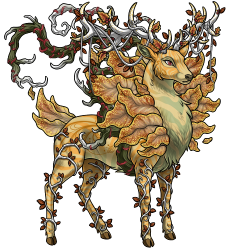 Midnight Seance Ferrikki
Dried Herbs Griffi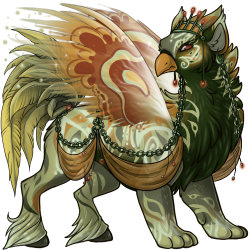 Moonbeam Kelpari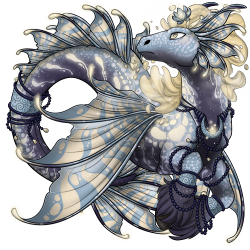 Blueberry Walnut Lighira
Garden Mum Lunemara
Toppled Headstone Lupora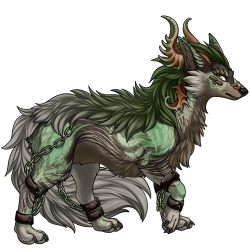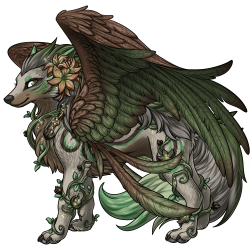 Sunlit Maple Morkko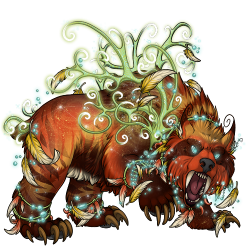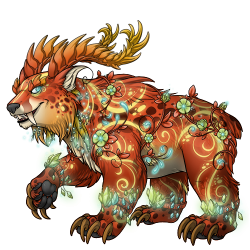 Vampire Melon Nephini
Spellbook Nytekrie
Eternal Slumber Qitari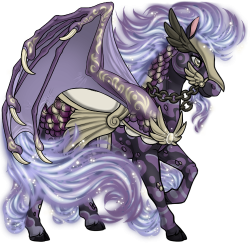 Rotten Gourd Sylvorpa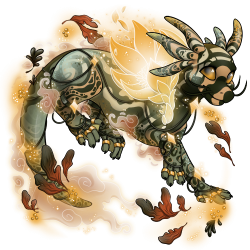 Ancient Curse Vulnyx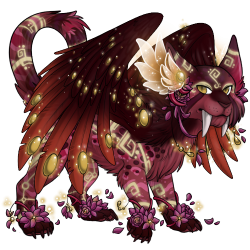 Edited By Junco on 10/3/2021 at 8:25 PM.
Bassarid
Level 75
Trickster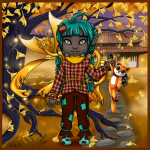 Joined: 3/19/2020
Threads: 22
Posts: 206
Posted: 9/2/2021 at 1:13 PM
Post #8
Midnight Magic Ferriki
Oil Spill Nephini
Dark Carnival Lighira
Whispering Winds Puffadore
Dark Omen Aeridini
Harvest Moon Ryori
Fogbank Sylvorpa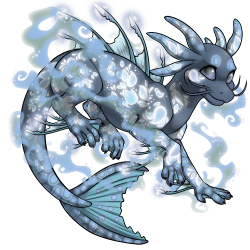 Dread Pirate Ny'vene
Witch's Familiar Zolnixi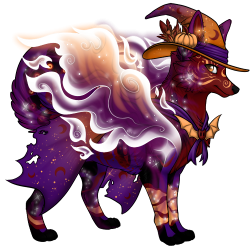 Cinnamon Fire Griffi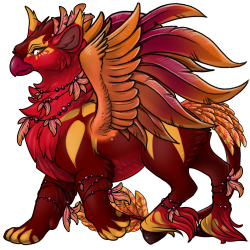 Midnight Moon Vulnyx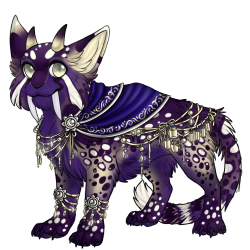 All Souls' Night Morkko
Wandering Spirit Bulbori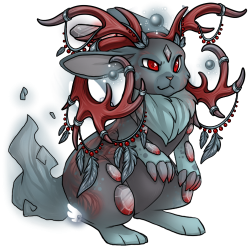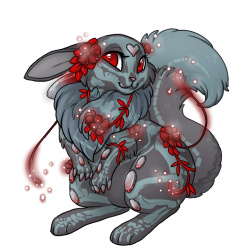 Edited By Bassarid on 9/19/2021 at 7:21 AM.
Lostinthyme
Level 75
The Fortuitous
Joined: 9/21/2016
Threads: 5
Posts: 86
Posted: 9/2/2021 at 1:14 PM
Post #9
Warlock's Warding Ryori
Ley
Level 75
High Warlord
Joined: 2/27/2017
Threads: 26
Posts: 669
Posted: 9/2/2021 at 1:15 PM
Post #10
Toxic Brew Aeridini



Cursed Omen Aurleon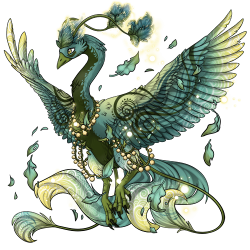 Lurking Gargoyle Bulbori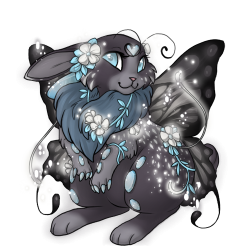 Howling Ghoul Draeyl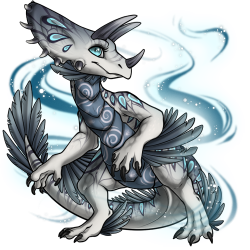 Moonlit Mage Faelora



Arcane Idol Ferrikki



Mystic Potion Griffi



Murky Forest Kelpari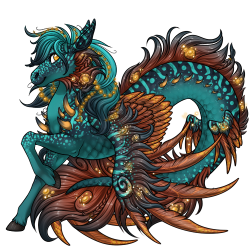 Eerie Lights Lighira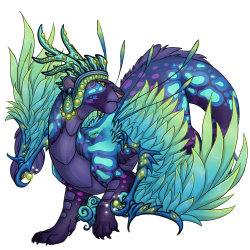 Mystical Wish Luffox



Ghostly Flame Lunemara



Abandoned Crypt Lupora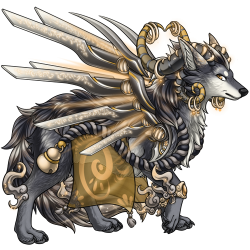 Haunted Forest Morkko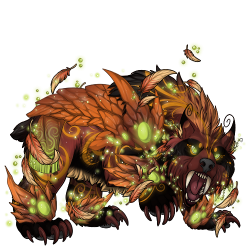 Silent Specter Nephini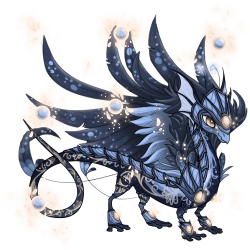 Squash Soup Nyvene



Cursed Moon Nytekrie



Enchanted Woods Puffadore



Lonely Ghost Qitari



Carved Squash Ryori



Spellbound Enchanter Sylvorpa



Unearthed Grave Vulnyx



Cranberry Sauce Zolnixi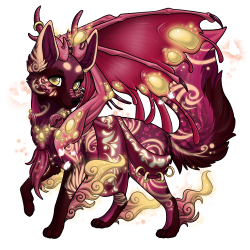 Edited By Ley on 10/3/2021 at 4:45 PM.
Go to Page:
1, 2, 3... 12, 13, 14
Go to Top
This Page loaded in 0.080 seconds.
Terms of Service | Privacy Policy | Contact Us | Credits | Job Opportunities
© Copyright 2011-2022 Sylestia Games LLC.
All names and logos associated with Sylestia are Trademarks of Sylestia Games LLC.
All other trademarks are the property of their respective owners.
For questions, comments, or concerns please email at Support@Sylestia.com.