Home
Overview
Stables
Hatchery
Inventory
Wardrobe
Referrals
Settings
Seasonal Festival
World Map
Generator
Breeding Grounds
Nurturing Grounds
Party
Task Log
Mission Log
Quest Log
Themed Pet Codex
Player Trades
Trade Broker
Currency Exchange
Eggling Auction
Pick A Door
Official Games
Un-Official Games
Jinxie's Jamboree
Festival Shop
Diamond Shop
Avatar Shop
Scale Shop
Inbox
Forums
Community Polls
Advanced Search
February 4th, 2023

112 Online
4:11 PM
Advanced Search



Active Players on Sylestia
Category
Total
Yesterday
Players
3,235
534
Sylestia Pet Data
Category
Total
Yesterday
Pets
7,588,254
1,086
Generated
592,284
21
Captured
1,118,404
48
Bred
5,877,517
1,017
Statistics updated daily at midnight
Recent Announcements
Thread
Posted
Faelora Revamp Teaser Feb 3 Update to Account Secu.. Jan 12 2023 Official Changelo.. Jan 5 Winter Festival Pet Tr.. Dec 22 Winter Festival Overvi.. Dec 22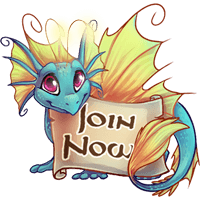 Forum Index > Official Games and Contests > 2021 Fall Festival - Themed Pet Design
Page 3
1, 2, 3, 4... 12, 13, 14
Go to Page:
Author
Thread Post
Ankerias
Level 75
Trickster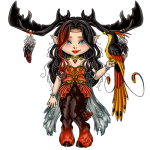 Joined: 7/13/2014
Threads: 2
Posts: 85
Posted: 9/2/2021 at 1:40 PM
Post #21
Aeridini

Stolen Soul Aurleon



Golden Pear Bulbori



Glowing Ember Draeyl



Warped Faelora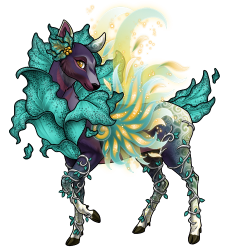 Ferrikki

Griffi

Kelpari

Lighira

Lunemara

Lupora

Crimson Morkko



Nephini

Ny'vene

Nytekrie

Puffadore

Qitari

Sylvorpa

Vulnyx

Zolnixi
Edited By Ankerias on 9/2/2021 at 5:11 PM.
Winterflower
Level 75
Maw-nster Masher
Joined: 2/25/2013
Threads: 32
Posts: 1,019
Posted: 9/2/2021 at 1:40 PM
Post #22
Midnight Witchcraft Luffox


Eerie Mist Lupora


Night Owl Puffadore


Masquerade Magic Qitari

Edited By Winterflower on 9/2/2021 at 2:26 PM.
Rocketshipdown
Level 69
Joined: 7/27/2021
Threads: 10
Posts: 45
Posted: 9/2/2021 at 1:50 PM
Post #23
Spooky Tree Faelora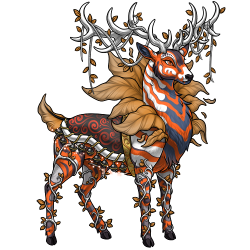 Sea Monster Kelpari




Mothman Lunemara


Limor
Level 72
The Kind-Hearted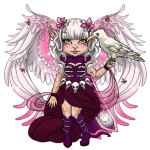 Joined: 7/5/2016
Threads: 293
Posts: 19,132
Posted: 9/2/2021 at 2:01 PM
Post #24

Fall 2021

Witch Hazel Aeridini
-l- -l- -l-
Reference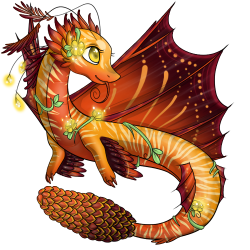 Twilight Zone Aurleon
-l- -l- -l-
Reference





Carrion Beetle Bulbori
-l- -l- -l-
Reference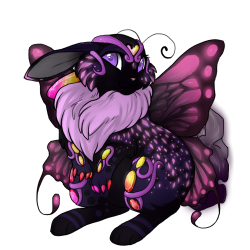 Warty Goblin Draeyl
-l- -l- -l-
Reference





Foreboding Forecast/Overcast/Shadowy Woods Faelora
-l- -l- -l-
Reference





Crab Apple Ferrikki
-l- -l- -l-
Reference





Witches' Sabbath Griffi
-l- -l- -l-
Reference





Nav Dweller Kelpari
-l- -l- -l-
Reference





Voodoo Doll/New Orleans Voodoo/Creole Voodoo/Boo Krewe Lighira
-l- -l- -l-
Reference





Childhood Monster/Bed Lurker/Storybook Monster Luffox
-l- -l- -l-
Reference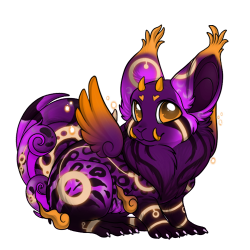 Haunted Marionette/Haunted Doll Lunemara
-l- -l- -l-
Reference





Tarot Reader Lupora
-l- -l- -l-
Reference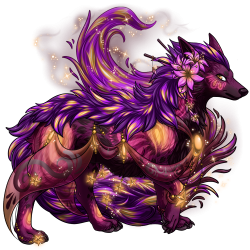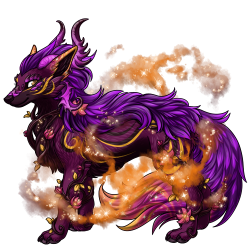 Harebinger Morkko
-l- -l- -l-
Reference





Glowing Turnip Nephini
-l- -l- -l-
Reference





Gummy Worm/Rock Candy Ny'vene
-l- -l- -l-
Reference





Overgrown Headstone/Mossy Tomb Nytekrie
-l- -l- -l-
Reference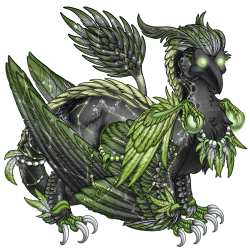 Rotting Pumpkin Puffadore
-l- -l- -l-
Reference





Witch's Candle/Spellcaster's Candle Qitari
-l- -l- -l-
Reference





Mausoleum Monster Ryori
-l- -l- -l-
Reference





Vengeful Revenant Sylvorpa
-l- -l- -l-
Reference





Titan Arum/Corpse Flower Vulnyx
-l- -l- -l-
Reference





Slasher Film/Cursed Lineage Zolnixi
-l- -l- -l-
Reference

Edited By Limor on 9/7/2021 at 8:41 PM.
Darkesse
Level 74
Trickster
Joined: 11/21/2017
Threads: 41
Posts: 481
Posted: 9/2/2021 at 2:07 PM
Post #25
Sunken Ship Ferrikki
It's a pirate's life for me, savvy?
Magic Cauldron Ryori
Double, double, toil and trouble; Fire burn, and cauldron bubble
Edited By Darkesse on 9/3/2021 at 7:17 PM.
Lovelock
Level 75
The Tender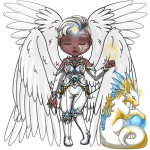 Joined: 1/6/2016
Threads: 121
Posts: 1,667
Posted: 9/2/2021 at 2:08 PM
Post #26
~Demonic Harbinger Aeridini~
~Migrating Goose Aurleon~
~Spiced Eggnog Bulbori~
~Spiced Cider Draeyl~
~Wendigo Faelora~
The Wendigo, Spirit of the Lonely Places.
~Calling Hours Ferrikki~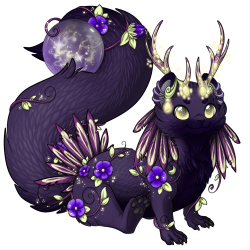 ~Pinecone Collector Griffi~
~Pumpkin Carver Kelpari~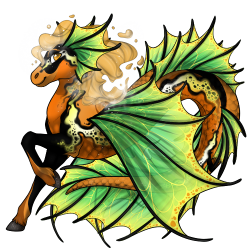 ~Crisp Air Lighira~
~Chuseok Songpyeon Luffox~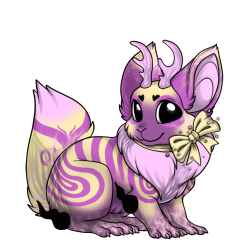 Chuseok, or the Autumn Eve Festival, is a three day celebration and major harvest festival in Korea. Songpyeon- a type of small rice cake- is a popular treat made to share amongst family and friends. Generally, it is made in five colors, each representative of the elements our universe consists of.
~Zhongqi (Zhong Qiu) NyVene~
A primarily Chinese harvest festival, Zhngqi, also know as the Mid-Autumn Festival or Moon Festival, is a time for family to gather together and celebrate, most notably with food! Popular gems of this festival include moon cakes, moon gazing, and lighting lanterns.
~Spectral Presence Lupora~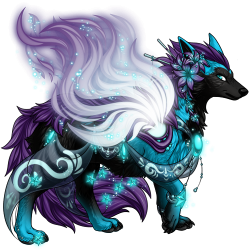 ~Dead Leaf Lunemara~
~Hexed Cauldron Puffadore~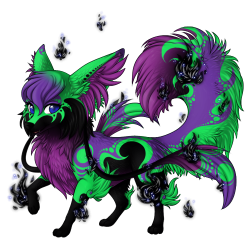 If I have to sit through one more re-run of Hocus Pocus I will literally lose my mind.
~Demon Rider Qitari~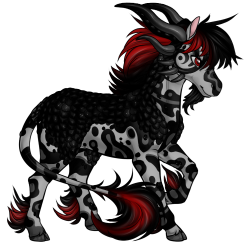 ~Ghostly Orb Ryori~
~Blood Ritual Slyvorpa~
~Unnatural Decay Vulnyx~
Because regular old zombies are just boring.
~Enigmatic Specter Nephini~
~Bewitched Familiar Zolnixi~
Peacockofchaos
Level 75
Trickster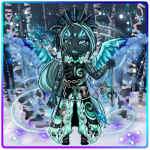 Joined: 3/3/2018
Threads: 39
Posts: 759
Posted: 9/2/2021 at 2:19 PM
Post #27
Vivid Dreams Aurl


Bloody Murder Ferrikki or Murderous Ferrikki
(They totally didn't just kill someone *murderous smile*)



Bloody Vampire Ligh?
(Not settled on the name yet)

Vampiric Lunemara
Night Lights or Night Owl Nyte
Rotting/Diseased Pumpkin Qitari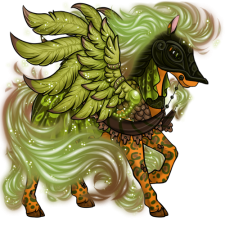 Edited By Peacockofchaos on 9/9/2021 at 10:34 PM.
CeruleanCrow
Level 75
High Warlord
Joined: 2/23/2017
Threads: 86
Posts: 1,752
Posted: 9/2/2021 at 2:24 PM
Post #28
Autumn Design 2021

Pumpkin Snack Bulbori
====



Chocolate Candy Apple Draeyl
====



Oathbreaker Ferrikki
====



White Fawn Griffi
====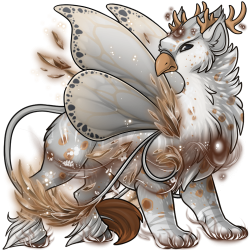 Halloween Lights Kelpari
====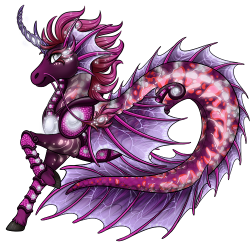 Little Devil Luffox
====



Seance Candle Lunemara
====



Vibrant Coals Lupora
====



Masquerade Rose Nephini
====



Black Market Ny'vene
Alt Name: Night Market Nyvene
====



Witch Spices Nytekrie
Alt Name: Turkey Hunt Nytekrie
====



Demon Winds Ryori
====



Tabby Cat Vulnyx
====



Magic Mask Zolnixi
====

Edited By WildcatBlue on 9/13/2021 at 11:02 AM.
Xerneas
Level 75
The Hallowed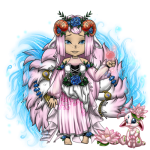 Joined: 4/16/2014
Threads: 3
Posts: 50
Posted: 9/2/2021 at 2:26 PM
Post #29
Rainy Autumn Aeridini




Bayou Ritual Kelpari



Vaporwave Magic Luffox



Alchemy Lupora



Green Apple Pie Nephini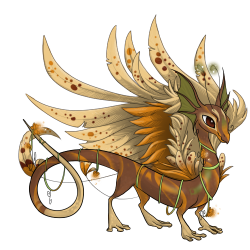 Sickening Glow Nytekrie

Edited By Xerneas on 9/5/2021 at 9:08 AM.
Shadowized
Level 75
Leaf Bender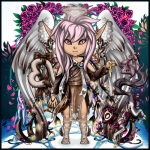 Joined: 10/26/2018
Threads: 78
Posts: 1,456
Posted: 9/2/2021 at 2:28 PM
Post #30
Apple Orchard Aurleon
Chipmunk Ferrikki
Bog Goblin Griffi
Autumn Breeze/ Sunset Breeze Kelpari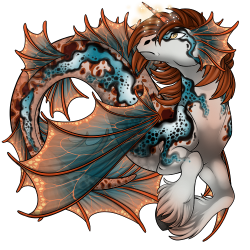 Jack-o-Lantern Lighira
Magic Witch/Witch Familiar Luffox
Mossy Headstone Lunemara
Voodoo Bayou Lupora
Frosted Leaf Morkko
Midnight Muse Nephini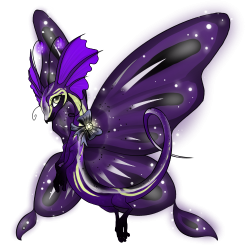 Marigold Puff
Sunflower Qitari
Lichen Glow Sylvorpa
Mummy's Curse Vulnyx
Blue Moon Zolnixi
Edited By Shadowized on 9/2/2021 at 5:12 PM.
Go to Page:
1, 2, 3, 4... 12, 13, 14
Go to Top
This Page loaded in 0.074 seconds.
Terms of Service | Privacy Policy | Contact Us | Credits | Job Opportunities



© Copyright 2011-2023 Sylestia Games LLC.
All names and logos associated with Sylestia are Trademarks of Sylestia Games LLC.
All other trademarks are the property of their respective owners.
For questions, comments, or concerns please email at Support@Sylestia.com.