Overview
Stables
Hatchery
Inventory
Wardrobe
Referrals
Settings
Seasonal Festival
World Map
Generator
Breeding Grounds
Nurturing Grounds
Party
Task Log
Mission Log
Quest Log
Themed Pet Codex
Player Trades
Trade Broker
Currency Exchange
Eggling Auction
Pick A Door
Official Games
Un-Official Games
Jinxie's Jamboree
Festival Shop
Diamond Shop
Avatar Shop
Scale Shop
Inbox
Forums
Community Polls
Advanced Search
August 10th, 2022

124 Online
3:22 PM
Advanced Search




Active Players on Sylestia
Category
Total
Yesterday
Players
3,449
478
Sylestia Pet Data
Category
Total
Yesterday
Pets
7,229,177
2,797
Generated
551,950
35
Captured
1,074,101
68
Bred
5,603,112
2,694
Statistics updated daily at midnight
Recent Announcements
Thread
Posted
Patriotic Event Pet Tr.. Jul 1 Patriotic Event Overvi.. Jul 1 Change to Pet Public S.. Jun 8 Spring Festival Pet Tr.. May 14 Spring Festival Overvi.. May 14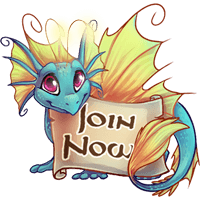 Forum Index > Official Games and Contests > 2021 Fall Festival - Themed Pet Design
Page 14
1, 2, 3... 12, 13, 14
Go to Page:
Author
Thread Post
Catnesia
Level 75
Premier Brewmaster
Joined: 6/10/2021
Threads: 3
Posts: 52
Posted: 10/3/2021 at 11:08 PM
Post #131
Resurrected Medium Aeridini



Possessed Fairy Ferrikki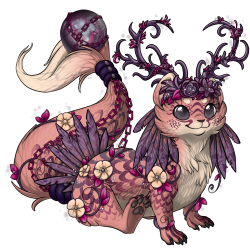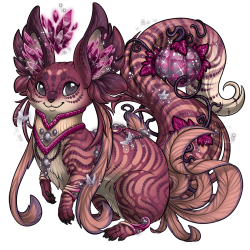 Phantasmagoria Kelpari




Common Ghoul Luffox





Lights On Lunemara




Undead Royalty Lupora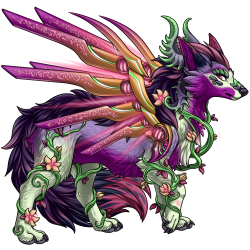 Mischievous Imp Morkko




Bog Witch Puffadore





Autumn Lake Sylvorpa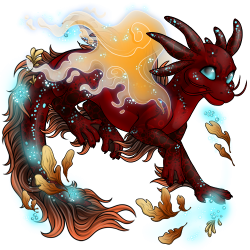 Candied Apple Zolnixi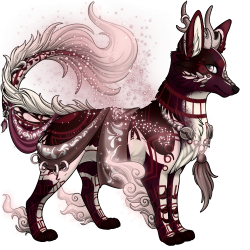 Edited By Catnesia on 10/3/2021 at 11:33 PM.
Emmaprincesschacken
Level 75
Frosty Grandmistress
Joined: 8/20/2018
Threads: 3
Posts: 32
Posted: 10/4/2021 at 1:51 PM
Post #132
I apologize for the late design as I had it saved from weeks before but I meant to post it Friday but had a lot going on. My first one is called Enchanted Cauldron Lunemara. It is inspired by a glowing witches' cauldron with potions of magic brewing inside. The second is called Autumn Foliage Aeridini which is inspired by the plants turning to Autumn colors in the fall season.

Enchanted Cauldron Lunemara




Autumn Foliage Aeridini


Cherrypop
Level 43
Joined: 6/1/2021
Threads: 0
Posts: 2
Posted: 10/5/2021 at 2:03 PM
Post #133
Delete this comment, forgot to fix image size on original post D:
Edited By Cherrypop on 10/5/2021 at 2:05 PM.
Cherrypop
Level 43
Joined: 6/1/2021
Threads: 0
Posts: 2
Posted: 10/5/2021 at 2:06 PM
Post #134
First time making designs!! I'm fairly proud of them, good luck to everyone else!! :D



Night Sky Ryori



Graveyard Stalker Aurleon
Haunted Painting Nytekrie
Enchanted Book Ny'vene
Sea Monster Kelpari
Go to Page:
1, 2, 3... 12, 13, 14
Go to Top
This Page loaded in 0.038 seconds.
Terms of Service | Privacy Policy | Contact Us | Credits | Job Opportunities
© Copyright 2011-2022 Sylestia Games LLC.
All names and logos associated with Sylestia are Trademarks of Sylestia Games LLC.
All other trademarks are the property of their respective owners.
For questions, comments, or concerns please email at Support@Sylestia.com.