Overview
Stables
Hatchery
Inventory
Wardrobe
Referrals
Settings
Seasonal Festival
World Map
Generator
Breeding Grounds
Nurturing Grounds
Party
Task Log
Mission Log
Quest Log
Themed Pet Codex
Player Trades
Trade Broker
Currency Exchange
Eggling Auction
Pick A Door
Official Games
Un-Official Games
Jinxie's Jamboree
Festival Shop
Diamond Shop
Avatar Shop
Scale Shop
Inbox
Forums
Community Polls
Advanced Search
August 15th, 2022

132 Online
1:20 PM
Advanced Search




Active Players on Sylestia
Category
Total
Yesterday
Players
3,445
495
Sylestia Pet Data
Category
Total
Yesterday
Pets
7,239,681
2,374
Generated
552,161
81
Captured
1,076,307
526
Bred
5,611,198
1,767
Statistics updated daily at midnight
Recent Announcements
Thread
Posted
Summer Festival Overvi.. Aug 11 Patriotic Event Pet Tr.. Jul 1 Patriotic Event Overvi.. Jul 1 Change to Pet Public S.. Jun 8 Spring Festival Pet Tr.. May 14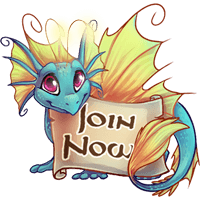 Forum Index > Official Games and Contests > 2021 Summer Festival - Avatar Dress Up
Page 6
1, 2, 3, 4, 5, 6
Go to Page:
Author
Thread Post
Angelzrulez
Level 75
Collector of Souls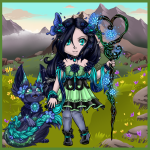 Joined: 1/9/2014
Threads: 23
Posts: 1,785
Posted: 9/8/2021 at 6:22 PM
Post #51


Based on a hexed water guardian.
Falkinsey
Level 75
Grand Protector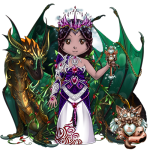 Joined: 10/4/2014
Threads: 20
Posts: 2,363
Posted: 9/8/2021 at 7:33 PM
Post #52


Known simply as Pele, after the Hawaiian goddess of fire and volcanoes, this young islander is unique among her generation. The presence of an active volcano in the little explored south western region of Sylestia is well-known. Those who live in the western isles have, from time-to-time, seen minor eruptions, accompanied by clouds of smoke and ash. The older island folks also tell stories of dragons who dwell in the craters around the mouth of the volcano. These dragons are said to be very wise and benevolent towards those who show them trust and kindness. The young islanders have always enjoyed hearing stories of these dragons and their adventures. As the islanders grow up and reach their teenage years, however, they now dismiss these stories as myths and fairy tales. Pele alone has continued to believe and her faith in the truth of the legends was eventually rewarded when Vytrius, a young dragon, visited her in secret. They have forged an unbreakable friendship, which no-one else knows about... yet.
Mondschatten
Level 73
Spooky Shopper
Joined: 6/28/2018
Threads: 5
Posts: 296
Posted: 9/8/2021 at 8:31 PM
Post #53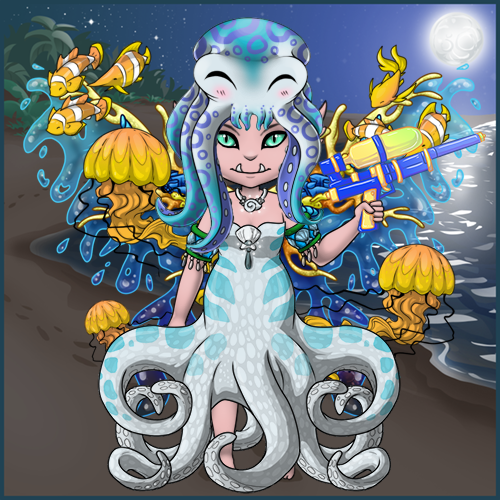 Cassia rose from the sea one night, longing to play with whomever was in range of her super-salter - it's hard to squirt anyone underwater! A few fish and jelly friends decided to join her, adding their own magical splashes to the fun.
Tigress
Level 75
The Tender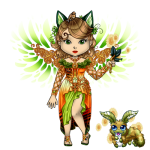 Joined: 5/17/2015
Threads: 352
Posts: 9,572
Posted: 9/8/2021 at 9:23 PM
Post #54

Imprisoned by the Dragon Phantoms and cursed to take on a beastly appearance, Saidith was once a mighty hunter and collector of exotic sea creatures. His ambition and arrogance led his downfall as he hunted the fabled Crystalline Dragon in waters where man was forbidden to roam.
Savynn
Level 75
Nature Walker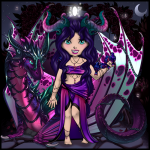 Joined: 12/18/2012
Threads: 195
Posts: 4,295
Posted: 9/8/2021 at 9:44 PM
Post #55



The Ashen Lands are an area of seabed that's always coated with gray sediments that spew constantly from thermal vents. Anemone is a sea dragon who has made this her domain. She often takes on a humanoid appearance with a regal jelly dress and patrols with an entourage of younger sea dragons. Where her sister dragons see the Ashen Lands as desolate and prefer the colorful reefs, Anemone has seen that it's capable of it's own interesting life that's worth protecting.
Aelingalathynius
Level 75
Trickster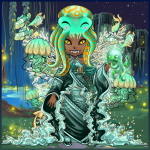 Joined: 7/9/2017
Threads: 34
Posts: 380
Posted: 9/8/2021 at 11:48 PM
Post #56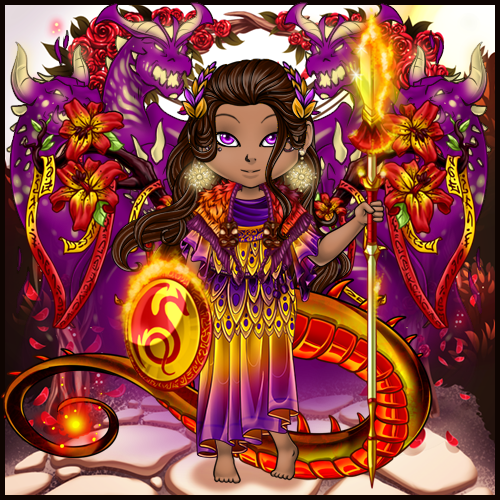 And so with wedding bells on high in heaven
Did Hera cast her gilded bride price
Far to the West of Man's Earth
Under sun blooded guard til time's end

Where dread Ladon curled with kin
For from her groom's old foe had sprung
Seven maids who welcomed Helios
At his journey's close

On Okeanos encircled shores
Of the Isle Erytheia they make home
Near sire bent double 'neath the sky's weight
Do they keep watch o'er fruited gold

Those unrealized thieves of their garden
Would do to turn from their path
For more than Ladon's scaled maw
Protects a tree of heaven's queen

Once did they permit visit in legends past
Heracles, glorious and fair
He named of their bounty's keeper
Did win his prize by trickery of Lord Atlas

Now behind flowered gates
Do the evening's daughters wait
With hidden fang and claw
Beneath false gild of fair grace

Be warned, o' traveler
For should you reach their shores
In hope of kleos and head of hubris
You will find Ladon has seven new heads






Notes:
Myths referenced include the marriage of Zeus and Hera (I couldn't find agreement on whether the tree was a Dowry, Bride price, gift or even who technically owned it, so I went with Hera and bride price, as that was what I saw most often), and the 12 labours of Heracles (Heracles tricked Atlas into fetching the golden apple for him, then retrapped him under the sky).

The line with Heracles should have an accent on the "e" of named, signifying pronouncing it with two full syllables, but accents won't work ;-;

The Hesperides are the daughters of the titan Atlas, famously sentenced to hold up the weight of the sky for his role in the Titanomachy. Helios is the titan/god of the sun prior to synchronisation with Apollo, he would ride the sun chariot from the East to the West, landing in Erytheia with the Hesperides.

Ladon is the many headed serpent sent to guard the tree, it's located on the Island Erytheia, which was said to be near Atlas and encircled by the "river" Okeanos (Oceanus, AKA the ocean).

Kleos is an old Greek word for "glory", often referenced during high school English units on the Odyssey

Easter Eggs in the Avi Submission!
I put wayyy too many in to not mention them like the nerd I am.
So!
The Hesperides are the daughters of Atlas in many myths, hence Atlas moth attire.
Head item is "laurel wreath of Eros", this one is a liiiil bit of a walk: the Hesperides are associated with the evening/morning star, which is another name for the planet Venus. Eros is either Venus's attendant or son, hence the slight connection xD
Also in reference to Atlas is the spear - while the shield's dragon insignia is just meant to refer to Ladon, Atlas's weapon in most versions of the Titanomachy is a spear.
While I unfortunately couldn't sneak in golden apples anywhere, the background and wing items are both meant to bring to mind a magical tree.
The dragon tail is a hint towards the fact that the Hesperides themselves are dangerous (I'm so very clever /s).
Dragons in the back are meant to be Ladon, who is usually represented as having multiple heads.
Very sad I couldn't work in a reference to Hera anywhere, but a peacock would not fit (it is her tree after all).
Edited By Aelingalathynius on 9/8/2021 at 11:54 PM.
Krinadon
Level 75
Guardian of the Realm
Site Administrator
Joined: 12/17/2012
Threads: 966
Posts: 13,647
Posted: 9/11/2021 at 1:10 AM
Post #57
1st Place
Prizes:
Free Stable, [Peerless Avatar Token] x1, [Majestic Beach Shovel] x10, [Majestic Fishing Pole] x10, 3-Visible Summer Festival Themed Pet of Choice (2-Vis if Majestic) OR Sculpting Catalyst of Choice, [Quick Drying Agent] x1, [Premium Clam] x2, [Box of Sculpting Supplies] x1, [Box of Sculpting Agents] x2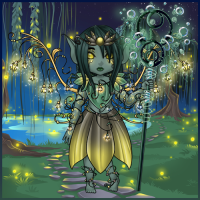 Honeyfox - View Entry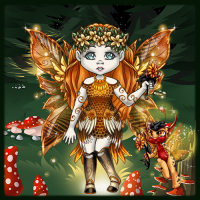 Ladyanki - View Entry
2nd Place
Prizes:
Free Stable, [Majestic Beach Shovel] x5, [Majestic Fishing Pole] x5, [Majestic Sculpting Catalyst] x1 OR [Fabled Sculpting Catalyst] x1, [Quick Drying Agent] x1, [Premium Clam] x1, [Box of Sculpting Supplies] x1, [Box of Sculpting Agents] x2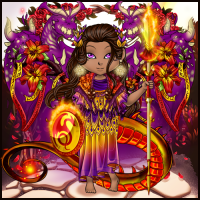 Aelingalathynius - View Entry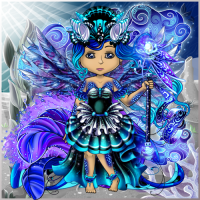 Eternalsilver - View Entry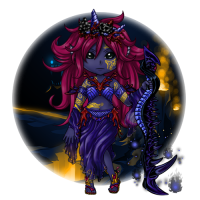 Hiraeth - View Entry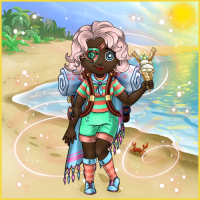 Malas120 - View Entry


All Participants
With valid submissions

Prizes: Title: Fancy Pants, [Mystery Sculpting Catalyst] x1, [Box of Sculpting Agents] x1, [Sun Tokens] x500
Edited By Krinadon on 9/11/2021 at 5:58 PM.
Go to Page:
1, 2, 3, 4, 5, 6
Go to Top
This Page loaded in 0.049 seconds.
Terms of Service | Privacy Policy | Contact Us | Credits | Job Opportunities
© Copyright 2011-2022 Sylestia Games LLC.
All names and logos associated with Sylestia are Trademarks of Sylestia Games LLC.
All other trademarks are the property of their respective owners.
For questions, comments, or concerns please email at Support@Sylestia.com.