Overview
Stables
Hatchery
Inventory
Wardrobe
Referrals
Settings
Seasonal Festival
World Map
Generator
Breeding Grounds
Nurturing Grounds
Party
Task Log
Mission Log
Quest Log
Player Trades
Trade Broker
Currency Exchange
Eggling Auction
Pick A Door
Official Games
Un-Official Games
Jinxie's Jamboree
Festival Shop
Diamond Shop
Avatar Shop
Scale Shop
Inbox
Forums
Community Polls
Advanced Search
January 18th, 2022

137 Online
11:28 AM
Advanced Search




Active Players on Sylestia
Category
Total
Yesterday
Players
3,470
672
Sylestia Pet Data
Category
Total
Yesterday
Pets
6,830,610
2,755
Generated
525,968
212
Captured
1,034,565
245
Bred
5,270,077
2,298
Statistics updated daily at midnight
Recent Announcements
Thread
Posted
2022 Official Changelo.. Jan 3 Winter Festival Pet Tr.. Dec 23 Winter Festival Overvi.. Dec 18 Sylestia's 9th Ann.. Dec 17 Site Downtime - 12/6 @.. Dec 6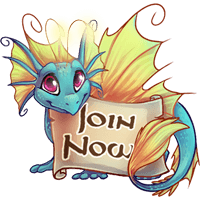 Forum Index > Official Games and Contests > 2021 Summer Festival - Avatar Dress Up
Page 5
1, 2, 3, 4, 5, 6
Go to Page:
Author
Thread Post
Eternalsilver
Level 75
Stocking Stuffer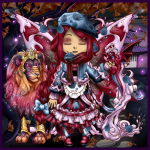 Joined: 2/16/2021
Threads: 9
Posts: 609
Posted: 8/21/2021 at 2:01 PM
Post #41
Ocean Wanderer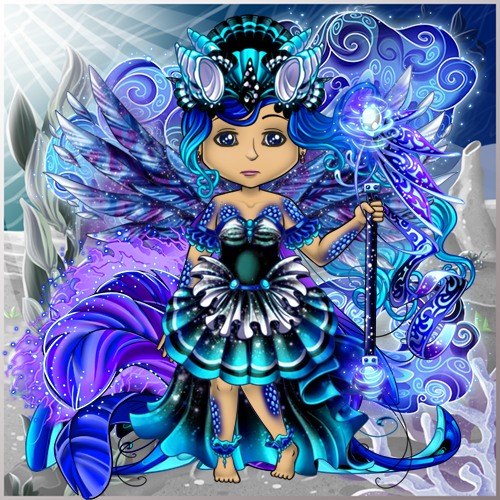 My torment; my bliss,
Nothing ever seemed amiss,
Memories lost into a deep abyss,
Reminisce.

My hatred; my passion,
Before our love turned ashen,
Since you turned into my assassin,
Satisfaction.

My loss; my star,
You guided me from afar,
Leaving me with scar after scar,
Revoir.

Now that I'm gone,
Into the far, beyond.

Ill always be in your dreams,
Beware the one who is not what she seems.

Remember the sea,
Because thats where I'll be.

Edited By Eternalsilver on 8/26/2021 at 2:47 PM.
Aspenanimations
Level 72
Trickster
Joined: 10/3/2019
Threads: 90
Posts: 2,847
Posted: 8/21/2021 at 5:01 PM
Post #42
Agent California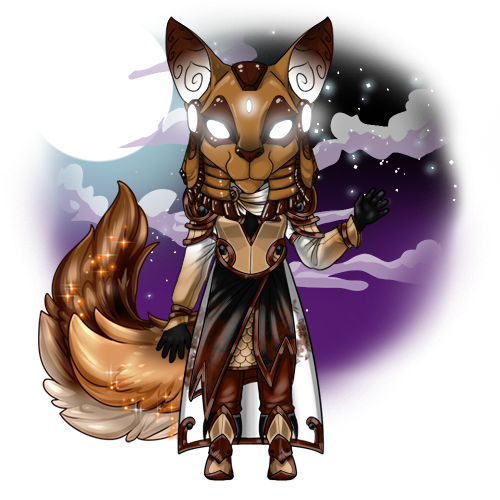 I'd like to introduce Agent California, Cali for short, he works for a top secret society hellbent on getting rid of all magical creatures in the world to protect humans from possible dangers, although, eventually Cali met a mermaid that he eventually fell in love with. and so the two of them now explore the world recruiting creature of all kinds to save the magic in the world
Edited By Aspenanimations on 8/23/2021 at 11:36 AM.
Logato
Level 60
Assistant to the Sculptor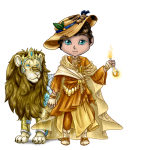 Joined: 4/1/2020
Threads: 6
Posts: 108
Posted: 8/22/2021 at 3:40 PM
Post #43


This is Derwin the Eagle Tamer, he runs an eagle sanctuary filled mostly with eagles, but he also takes in other birds and griffis, his sanctuary tends to be the most active in the summer since that's when birds need help the most as they return from migration
GoldGryphon
Level 75
Guardian of the Realm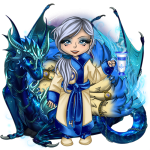 Joined: 1/28/2014
Threads: 73
Posts: 4,207
Posted: 8/27/2021 at 6:50 PM
Post #44
Conservator of the Isles

Leucothea and Astraeus roam the warm islands in the south during the long days and short nights of summer. Leucothea watches over the fragile ecosystem of these islands with the help of Astraeus. Sometimes they need to protect the fauna and flora, other times they nurture. Their love for the islands and nature is unsurpassed by any other entity and you can always find them where and when their help is needed!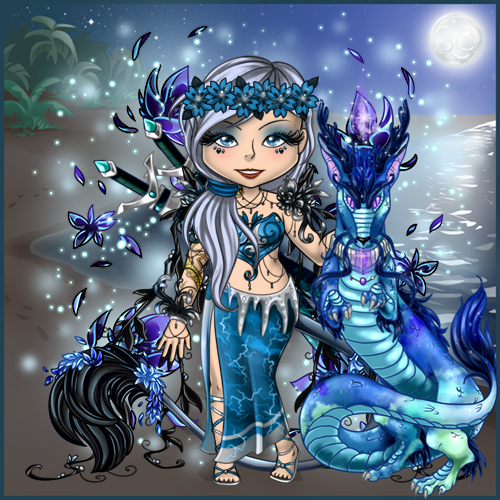 Edited By GoldGryphon on 8/30/2021 at 9:01 AM.
Limor
Level 72
The Kind-Hearted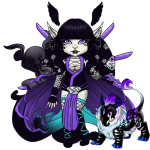 Joined: 7/5/2016
Threads: 284
Posts: 18,938
Posted: 8/28/2021 at 3:53 PM
Post #45
-- Sunlit Goddess --

Someone must guide the rays of the sun down to the earthen floor, for alone they could get lost and go every which way. The sun goddess is the one we need to thank for directing these rays of light down to the Earth. Without her we would have no light, no plants, and in essence - no life. She is the creator, the protector, and the mother of all things, for without her we would have no life.
Edited By Limor on 8/28/2021 at 3:54 PM.
Vanikmal
Level 71
Majestic Ice Carver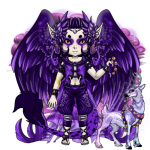 Joined: 2/11/2017
Threads: 65
Posts: 1,144
Posted: 8/28/2021 at 8:44 PM
Post #46


Almarine was raised to become a watcher of the sea animals, but instead, he chose to stay on the surface to tend to the wildlife and plant life. If it isnt obvious, his favorite flower is the lotus. Despite choosing land over sea, he's still drawn to the wonderful creatures and beautiful plants that live in the crystal clear waters.
Edited By Vanikmal on 8/28/2021 at 8:44 PM.
Given
Level 74
Frosty Hands
Joined: 4/4/2019
Threads: 39
Posts: 2,930
Posted: 8/30/2021 at 2:43 PM
Post #47
The King of Koi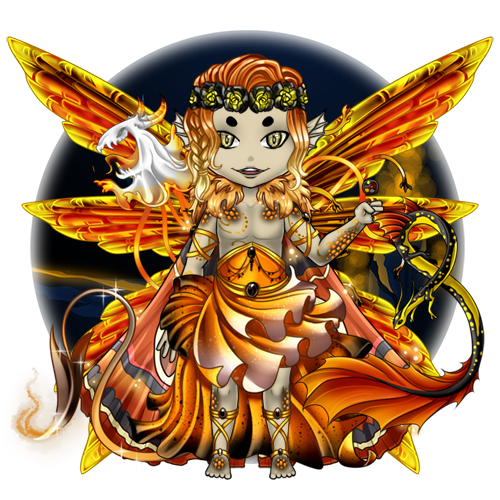 A tyrannical, beautiful man in charge of the ocean.
Meltingstars
Level 75
The Perfectionist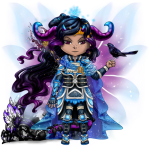 Joined: 6/3/2021
Threads: 1
Posts: 50
Posted: 9/2/2021 at 3:01 PM
Post #48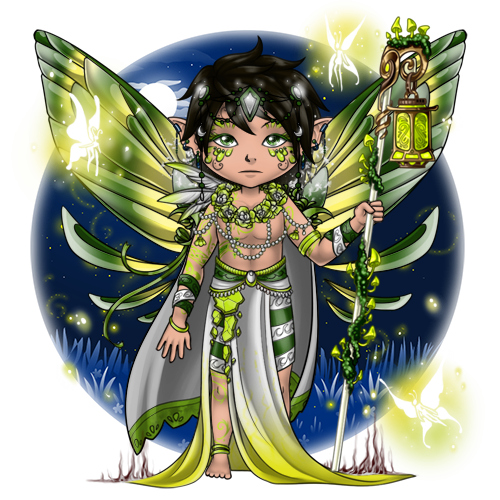 The Keeper of the Fireflies drew in a breath of warm summer's eve air. He was as he ever had been as he swayed to rhythm of the night. The steps did not come as easily as they once did, he thought, for although he was unchanged, this world was hardly so constant. The music in the night had drifted from the familiar tune of eons ago and his steps faltered, but soon he caught hold of the song there in everything and danced to greet the sprites of summer. Soon they appeared, just one blinking in and out at first. Then another. And another- until he was surrounded by the fairies and fireflies that danced only in the summer's nights, as ephemeral as everything that was not unchanging was. They alighted on him, limning him in golden green light, before he smiled and led the dance on through the night.
Malas120
Level 75
The Jolly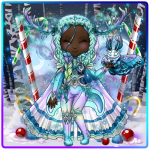 Joined: 10/9/2013
Threads: 160
Posts: 5,593
Posted: 9/3/2021 at 12:53 PM
Post #49
Madi Mae, the Travelling Ice-cream Women



Just to get it out of the way, Madi Mae doesn't like to talk about her eye patch because she thinks it's rude and it's not a fun story to remember. She also doesn't like people talking about the only eye she has left. She is a traveler and she has seen some things...

With that out of the way, Madi Mae is an explorer at heart. She loves to find and experience new things. Madi likes bringing back items that she finds on her journeys. These can range from rocks, postcards, food, or maybe even cute bugs. Her favorite thing to collect is different ingredients. After collecting a bunch of stuff, Madi likes to bring back everything she has found so she can show the kids in her hometown. Her hometown is right on the beach, so it's nice to come back in the summer and just chill. It's also filled with tourists who are willing to buy almost anything. This means that Madi Mae can sell them her wacky flavored ice cream. Yes, Madi Mae makes ice cream. She is an expert at flavors like earl gray, jalapeno, mushroom and so much more. Not only does Madi get to do what she loves, but she also gets to help her community make extra money. Once the summer is over, Madi Mae heads on out to re-stock her goods so she can do it again the next year.
Sonrisa
Level 75
Crystalline Cleaver
Joined: 3/27/2017
Threads: 245
Posts: 3,417
Posted: 9/7/2021 at 9:32 AM
Post #50


Sirens are often portrayed as cunning temptresses, leading sailors to their doom by using their stunning voices to lure ships into cliffs or dangerous waters. Their voices are known to be irresistible.

However, some sirens are less evil than others. Some will use their voices to lead sailors to safe waters, some will even attempt to swim alongside boats and converse with the sailors, telling stories passed along the ocean floor.

The most famous benevolent siren was named the War's Water Lady. During naval wars, she would sabotage boats that broke marine code, such as transporting slaves and prisoners over ocean waters. She rarely took sides in these wars, only saving drowning sailors and civilians.

Edited By Sonrisa on 9/7/2021 at 9:43 AM.
Go to Page:
1, 2, 3, 4, 5, 6
Go to Top
This Page loaded in 0.049 seconds.
Terms of Service | Privacy Policy | Contact Us | Credits | Job Opportunities
© Copyright 2011-2022 Sylestia Games LLC.
All names and logos associated with Sylestia are Trademarks of Sylestia Games LLC.
All other trademarks are the property of their respective owners.
For questions, comments, or concerns please email at Support@Sylestia.com.