Overview
Stables
Hatchery
Inventory
Wardrobe
Referrals
Settings
Seasonal Festival
World Map
Generator
Breeding Grounds
Nurturing Grounds
Party
Task Log
Mission Log
Quest Log
Themed Pet Codex
Player Trades
Trade Broker
Currency Exchange
Eggling Auction
Pick A Door
Official Games
Un-Official Games
Jinxie's Jamboree
Festival Shop
Diamond Shop
Avatar Shop
Scale Shop
Inbox
Forums
Community Polls
Advanced Search
August 15th, 2022

140 Online
2:12 PM
Advanced Search




Active Players on Sylestia
Category
Total
Yesterday
Players
3,445
495
Sylestia Pet Data
Category
Total
Yesterday
Pets
7,239,681
2,374
Generated
552,161
81
Captured
1,076,307
526
Bred
5,611,198
1,767
Statistics updated daily at midnight
Recent Announcements
Thread
Posted
Summer Festival Overvi.. Aug 11 Patriotic Event Pet Tr.. Jul 1 Patriotic Event Overvi.. Jul 1 Change to Pet Public S.. Jun 8 Spring Festival Pet Tr.. May 14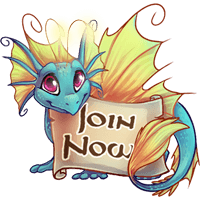 Forum Index > Official Games and Contests > 2021 Summer Festival - Avatar Dress Up
Page 3
1, 2, 3, 4, 5, 6
Go to Page:
Author
Thread Post
Reneerenee16
Level 75
The Kind-Hearted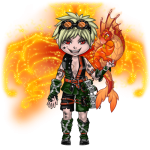 Joined: 5/29/2015
Threads: 125
Posts: 1,784
Posted: 8/7/2021 at 11:17 PM
Post #21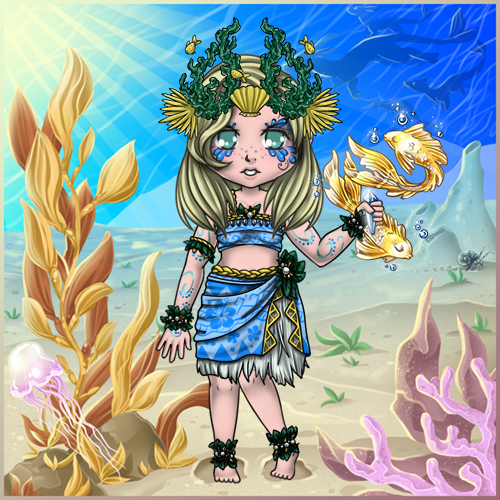 Neama Was once a little girl, drawn to all sorts of water. She loved the cool warmth it brought to her and was always around it. Once day she found some golden koi trapped in a net and freed them as she did often with other critters of the water. Little did she know that these koi were very special and gave her the ability to save all water creatures with ease no matter where they were located or how deep into the water they may be. Since than she has been a protector for all bodies of water, protecting the inhibitors and never wishing anything in return for her kindness, for all she wanted was to see the water life thrive
Vineyiea
Level 75
Guardian of the Realm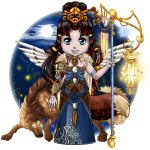 Joined: 5/2/2017
Threads: 170
Posts: 4,933
Posted: 8/9/2021 at 8:45 AM
Post #22
"Carina"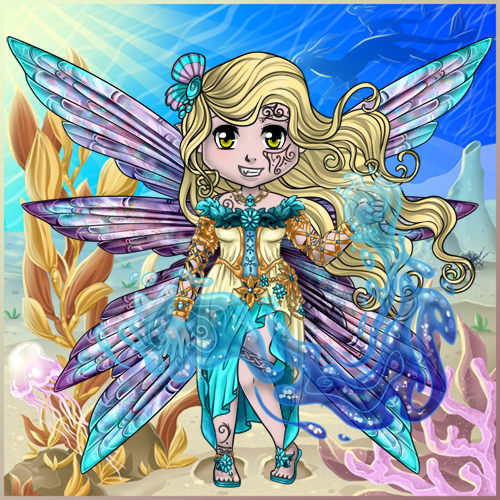 Carina is a quiet water fairy who dwells under water. She is quite timid, but also curious and loves to watch sylesti play and frolick in the water. While she doesn't make contact with many sylesti, Carina often helps them out in small unnoticed ways such as making sure the water is cold when they come to drink.
Crescenttide
Level 75
High Druid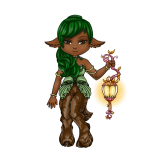 Joined: 2/21/2020
Threads: 8
Posts: 79
Posted: 8/9/2021 at 6:51 PM
Post #23
The Warden of the Abyss stands guard at the rift, where the ocean plunges deeper than even her people dare go. It is a thankless task, though her people persist. Some days, she dreams of shallower seas, wondering what sunlight tastes like, what colors foam beneath roaring tides. Some days, the whales dive deep, their keening calls and rhythmic clicks a love song to the dark that sustains them. Some days, she joins their song.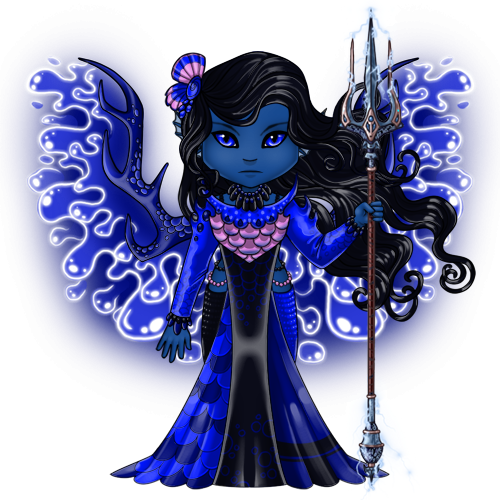 Ankerias
Level 75
Fancy Pants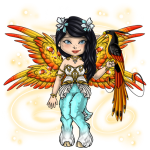 Joined: 7/13/2014
Threads: 2
Posts: 53
Posted: 8/9/2021 at 9:48 PM
Post #24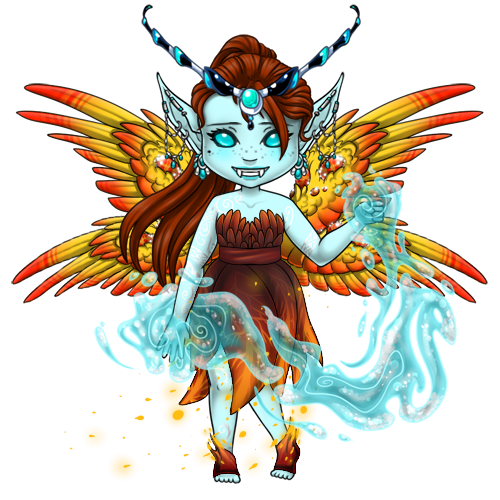 A being born of volcanic fissures and tropical tides, Tulinen Meri is a creature of great power. While many fear her for her deadly heritage, one must remember that there are many facets to each story.

The fire that tears through villages is the same flame that warms your hands in the frigid winter months, and the sweet rain that waters your crops will bring flash floods to drown all that you love.

Tuli embodies this duality, the dichotomy of life. She has the ability to bring a fiery death to her enemies, but she can also bring a soothing summer rain.

Although she is nearly a god of sorts, she has picked up some traits from the humans who live on the islands nearby. She enjoys relaxing on the beach in the sun, or splashing in the waves with her human and sylestie friends alike. She loves eating sweet summer fruits fresh off their trees, and staying up late to watch fireworks light up the night sky.

Most of all, though, she loves to swim into the depths of the oceans and watch the slow-leaking lava cooling on the seafloor, making the beginnings of a new island for her to watch over.
Roses1
Level 75
The Hallowed
Joined: 5/15/2013
Threads: 7
Posts: 116
Posted: 8/10/2021 at 5:10 AM
Post #25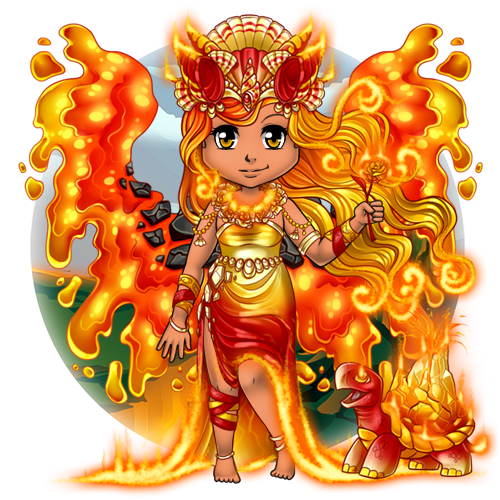 Summer fun also mean summer heat. It gets quite hot some places and some seem to literally burn in it. In recognition of the sun as the greatest heat source for us, I shall caller her Solaria. She encompasses flames and heat as well as a few volcanic activities with similar heights of temperature if not more.
Honeyfox
Level 56
Trickster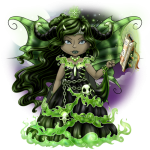 Joined: 8/6/2015
Threads: 0
Posts: 7
Posted: 8/10/2021 at 5:13 AM
Post #26


Her name is Tania Willowisp and she's a fairy whose role is to illuminate the hot summer nights thanks to her firefly friends. Her presence is in fact indicated by large swarms of fireflies. She lives by a little lake since she prefers humid places close to water and only comes out when dusk approaches. Because of this the travellers believe she's either a legend or simply dislikes company when in reality she just wants to avoid getting too much sunlight that makes her skin dry and dims her powers.
Ender
Level 75
The Sweet Tooth
Joined: 9/19/2017
Threads: 42
Posts: 483
Posted: 8/10/2021 at 2:49 PM
Post #27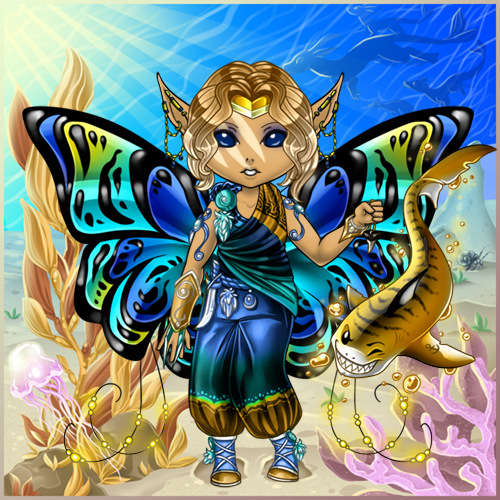 Every summer, as humans flock to beaches on vacation, young sharks find their shallow waters teeming with mysterious new animals. Someone has to teach them to tell the difference between friends and food, and this task falls to Amatheia the Shark Tamer. Attracting the attention of pups with her fluttering wings and glittering jewelry, she leads them away from busy tourist destinations.
Shadowized
Level 75
Leaf Bender
Joined: 10/26/2018
Threads: 68
Posts: 1,317
Posted: 8/10/2021 at 3:27 PM
Post #28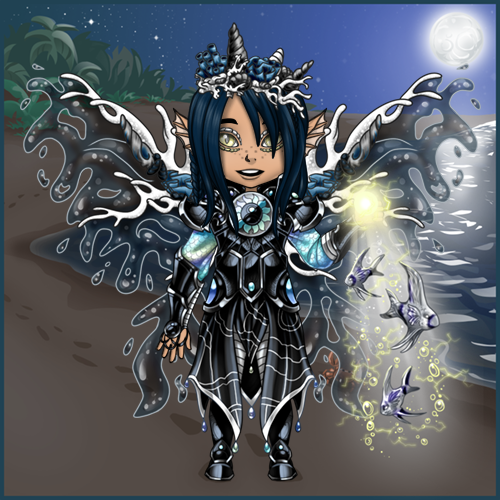 It is said that on summer nights when the moon is full Prince Kailani can be found walking along the shoreline. The sea prince was given the gift to walk upon land by the princess of the clouds. You see, she loved him deeply, but with the water so deep, so dark, she could never see him. So with her gift, when the moon is at it's fullest, he can explore the world above the surface while she watches over him from above.
Ladyanki
Level 75
Sweet Solver
Joined: 10/26/2019
Threads: 3
Posts: 184
Posted: 8/10/2021 at 4:46 PM
Post #29


Titania is a character in William Shakespeare's 15951596 play A Midsummer Night's Dream. In the play, she is the queen of the fairies. Due to Shakespeare's influence, later fiction has often used the name "Titania" for fairy queen characters.

I could have gone with totally something more original, but i wanted to make Titania.
Briarwood
Level 75
Master Egg Hunter
Joined: 8/11/2020
Threads: 28
Posts: 377
Posted: 8/10/2021 at 7:41 PM
Post #30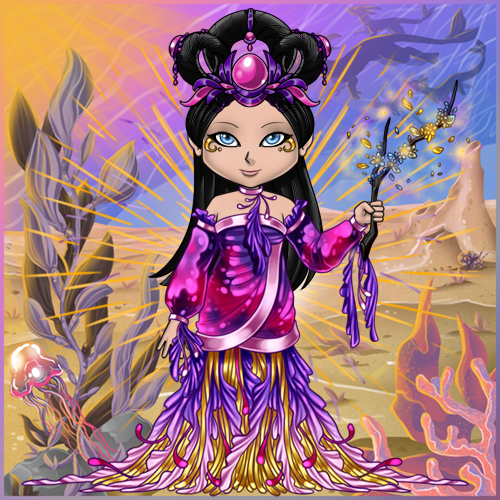 Legend tells of a goddess who lives beneath the waves, visiting every full moon at sunset. Her wand can grant you good fortune if you are pure of heart, but it can also curse those who are evil or cruel, especially to the flora and fauna of the seas.
Go to Page:
1, 2, 3, 4, 5, 6
Go to Top
This Page loaded in 0.043 seconds.
Terms of Service | Privacy Policy | Contact Us | Credits | Job Opportunities
© Copyright 2011-2022 Sylestia Games LLC.
All names and logos associated with Sylestia are Trademarks of Sylestia Games LLC.
All other trademarks are the property of their respective owners.
For questions, comments, or concerns please email at Support@Sylestia.com.