Overview
Stables
Hatchery
Inventory
Wardrobe
Referrals
Settings
Seasonal Festival
World Map
Generator
Breeding Grounds
Nurturing Grounds
Party
Task Log
Mission Log
Quest Log
Player Trades
Trade Broker
Currency Exchange
Eggling Auction
Pick A Door
Official Games
Un-Official Games
Jinxie's Jamboree
Festival Shop
Diamond Shop
Avatar Shop
Scale Shop
Inbox
Forums
Community Polls
Advanced Search
September 24th, 2021

87 Online
12:52 AM
Advanced Search




Active Players on Sylestia
Category
Total
Yesterday
Players
3,184
598
Sylestia Pet Data
Category
Total
Yesterday
Pets
6,591,926
1,206
Generated
500,423
17
Captured
1,003,147
58
Bred
5,088,356
1,131
Statistics updated daily at midnight
Recent Announcements
Thread
Posted
IP Safeguard Changes Sep 23 Lost Grove Training Gr.. Sep 22 Avatar Hair Update Sep 22 Labor Day Diamond Sale.. Sep 2 New Avatar Outfit Cate.. Aug 22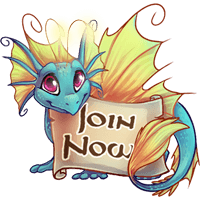 Forum Index > Official Games and Contests > 2021 Summer Festival - Avatar Item Desig...
Page 5
1, 2, 3, 4, 5
Go to Page:
Author
Thread Post
Tigress
Level 70
Nature Walker
Joined: 5/17/2015
Threads: 327
Posts: 9,002
Posted: 6/21/2021 at 2:04 AM
Post #41
Late as usual :P




The original idea was something along the lines of "Woodland Druid" with a lupora or faelore companion. But the game already has plenty of deer and wolf helds, so I figured we needed more cat noodles. Plus it's summer themed :P

Some notes since this was rather rushed:
Held: lighira cub either lying down or crouching. Alternative held could be a staff that's an extended version of stick shown
Head: Nothing fancy here, male version can be shorter or the same
Outfit: Fairly self explanatory hopefully
Back: Crouching lighira (apologies, I can't draw. Notice I conveniently hid the back legs :P), Can have a male version as well
Savynn
Level 70
Nature Walker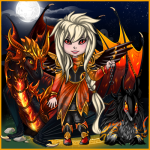 Joined: 12/18/2012
Threads: 182
Posts: 4,140
Posted: 6/21/2021 at 11:28 PM
Post #42
Deep Sea Guardian
The little tentacles under the big tentacles are supposed to resemble a bit the tube feet on starfish.

Ornorb42
Level 53
The Kind-Hearted
Joined: 8/17/2020
Threads: 13
Posts: 245
Posted: 6/22/2021 at 12:35 PM
Post #43


Background





Avi items

Wings: starlight night

Held: Midnight drink

Outfit: Sleepytime

Back: Pile-o-clothes

Face: Tired bags
Go to Page:
1, 2, 3, 4, 5
Go to Top
This Page loaded in 0.013 seconds.
Terms of Service | Privacy Policy | Contact Us | Credits | Job Opportunities
© Copyright 2011-2021 Sylestia Games LLC.
All names and logos associated with Sylestia are Trademarks of Sylestia Games LLC.
All other trademarks are the property of their respective owners.
For questions, comments, or concerns please email at Support@Sylestia.com.