Overview
Stables
Hatchery
Inventory
Wardrobe
Referrals
Settings
Seasonal Festival
World Map
Generator
Breeding Grounds
Nurturing Grounds
Party
Task Log
Mission Log
Quest Log
Player Trades
Trade Broker
Currency Exchange
Eggling Auction
Pick A Door
Official Games
Un-Official Games
Jinxie's Jamboree
Festival Shop
Diamond Shop
Avatar Shop
Scale Shop
Inbox
Forums
Community Polls
Advanced Search
September 23rd, 2020

210 Online
8:38 PM
Advanced Search
Active Players on Sylestia
Category
Total
Yesterday
Players
5,378
796
Sylestia Pet Data
Category
Total
Yesterday
Pets
5,885,094
2,306
Generated
436,860
434
Captured
911,420
136
Bred
4,536,814
1,736
Statistics updated daily at midnight
Recent Announcements
Thread
Posted
Site Downtime - 9/24 @.. Sep 23 Site Downtime - 9/23 a.. Sep 22 Rapid Response Suggest.. Sep 12 Summer Festival Overvi.. Aug 16 Lost Grove Traits Show.. Jul 22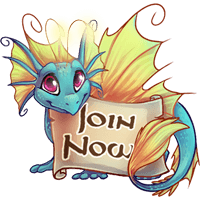 Forum Index > News and Announcements > Nytekrie Revamp Sketches 3.0
Page 11
1, 2, 3... 10, 11, 12, 13, 14
Go to Page:
Author
Thread Post
Frency
Level 60
The Kind-Hearted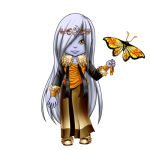 Joined: 12/3/2016
Threads: 7
Posts: 43
Posted: 11/12/2019 at 8:49 PM
Post #101
I guess you could say they're a hoot?
Earthprotector49
Level 70
The Kind-Hearted
Joined: 8/13/2018
Threads: 13
Posts: 1,079
Posted: 11/13/2019 at 2:37 PM
Post #102
Assuming you arent joking (and you might be), not literally 8D! Thats just a cutesy nickname for them. Sea dragon (as in the seahorse relative, rather than the mythical creature) seems likely. *Nods*
Orcastration
Level 70
The Fortuitous
Joined: 11/1/2018
Threads: 277
Posts: 31,329
Posted: 11/13/2019 at 3:05 PM
Post #103
Hmmm that too.

I still keep thinking of them whenever I hear my friends start begging for ramen (my pathfinder club has picky eating tastes)
Testeracc
Level 9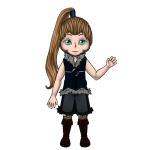 Joined: 11/17/2019
Threads: 0
Posts: 2
Posted: 11/18/2019 at 3:54 PM
Post #104
Link: https://www.sylestia.com/forums/?thread=81059&page=9#90
Author: Mysterian
Time Posted: 10/6/2019 at 10:16 PM
These are defiantly better than the ones we have right now, but I have to agree they just don't look that.... Fearsome. They look more like house pets than dragon-like hunters of the night.

The Nytekrie are a fearsome species that are often seen lurking in the shadows. Prefering the cover of night to hunt, Nytekries are rarely seen during the day. As with most predators of Sylestia, they care little about the current weather. With their combination of strength, speed, intelligence, and flight, one should always be cautious of what's lurking in the shadows.

These current sketches just aren't really showing that, in my opinion. I have to agree with everyone who says dinnerbone's sketches bring the hunter out in them better. Their heads are up and proud, the claws seem to work better, they seem confident and also like something you wouldn't approach on a dark cloudy night. I understand how much work you put into this, but there are just a few things you could change to make them seem more like their description.

But this is just my personal opinon, i'm not trying to make fun of the sketches or anything, but I just wanted to say something.

Keep up the great work!
-Newbie 4 life :D


Everything this said: i love them, dont get me wrong, but they arent... powerful?
Elibear97
Level 64
Joined: 5/16/2015
Threads: 5
Posts: 90
Posted: 12/10/2019 at 11:26 PM
Post #105
I love mystic creature so I hope to contribute some possible feature of a cross breeding between an owl and a dragon

I kinda support both the friendly version and the "powerful" feature. However, I strongly agreed to have a powerful standard model (to signify species unique "predator" characteristics), and we could easily develop gene to make it more friendly looking

Here is my stretch. I hope everything goes well with the project <3

https://drive.google.com/file/d/18HfQj8SARypsc7va0k3R721R-KkylfFx/view?usp=drivesdk
Edited By Elibear97 on 12/21/2019 at 8:13 AM.
Katelynn4545
Level 70
Candy Dispenser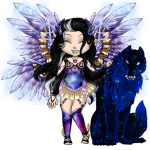 Joined: 5/24/2015
Threads: 326
Posts: 16,962
Posted: 12/21/2019 at 8:08 AM
Post #106
I have to agree with some of the points brought forth by Godiva, Dinner, and Scath. Over all I am really liking the dimension that is added with the feathers and the wing shaping. It really helps with the current placement of anatomy on the Nytes with the exception of the tail. Im loving the face and head shape though being it give them a more owl like look vs a fluffy eagle that trying its best. But the points I do agree with that may help is adopting a fuller more S shaper chest to draw attention away from the awkward chest bone, and in addition make them look a little more proud. The front claw for the female may need to be a little more relaxed to make it not look so tense and forced. And the tail for the male being put in the back makes him look a bit cowardice, or awkward. Similar to the current female (it took me a year to figure out her tail was more than nubby fluff XP). The tails are really my biggest concern just because it adds character and movement when its in the front and it takes away those things when it is in the back , as well as makes the anatomy a little confusing as well as you follow the line of the tail its cuts off and its kind of like (oh wait! Where did it go!!) over all it looks okay the way it is but it is still a little awkward
LostCry
Level 61
The Kind-Hearted
Joined: 1/30/2016
Threads: 47
Posts: 1,821
Posted: 12/21/2019 at 8:39 AM
Post #107

More catlike bodies and longer necks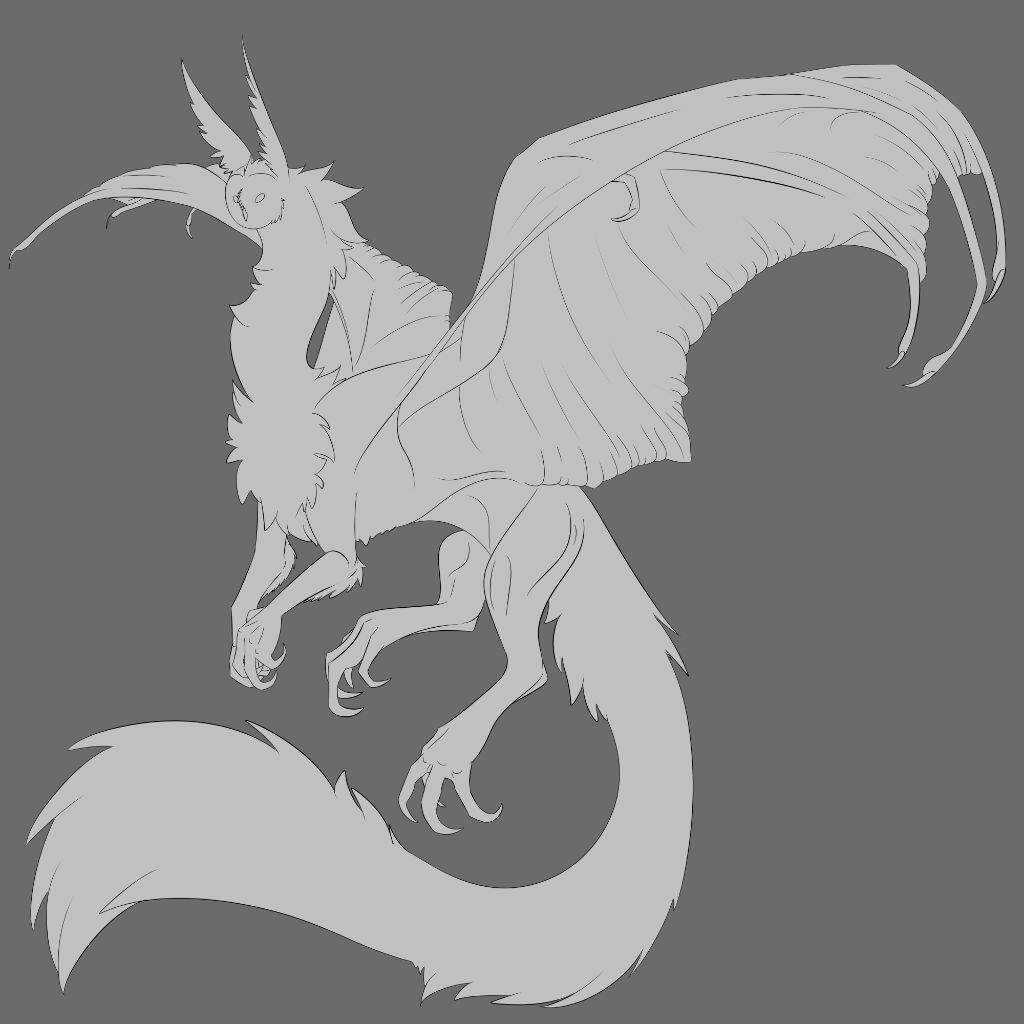 Edited By LostCry on 12/21/2019 at 9:01 AM.
LostCry
Level 61
The Kind-Hearted
Joined: 1/30/2016
Threads: 47
Posts: 1,821
Posted: 12/21/2019 at 8:41 AM
Post #108
What do you think? ^
LostCry
Level 61
The Kind-Hearted
Joined: 1/30/2016
Threads: 47
Posts: 1,821
Posted: 12/21/2019 at 8:51 AM
Post #109
Link: https://www.sylestia.com/forums/?thread=81059&page=8#77
Author: Catinheadlights
Time Posted: 9/28/2019 at 5:47 PM
These sketches are a lot better than the last ones, but I'm with everyone else on making them look more fearsome.

I made some edits (the male's are a bit messier since there's more of them and I tried doing it quickly):



I think that the male's pose is pretty... boring. He's just standing there, and he doesn't look scary at all. The claws on both are also a bit too long, and that along with the angle of his feet makes it look like he isn't actually standing. This is a bit of a problem on the female, but it's more glaring on the male since he's standing up. I like the male's stance in the current Nyte art, so I tried making it more similar to that.

Tilting the female's head up is probably the best way to improve her art, since it lets you slim down her neck and make it look longer without needing to use a bigger canvas or shrink the drawing or anything. I think puffing her chest up and giving her a bit of a glare looking downwards also makes her look better.


Alpha pose right there. Love it!
Dinnerbone
Level 70
Trickster
Joined: 1/21/2016
Threads: 37
Posts: 1,287
Posted: 12/21/2019 at 11:44 AM
Post #110
Oh wow. Now I feel like the necks might be a little too long to go with the style of the rest, but I do like the more S-curved shape to the chests! They definitely look prouder~
Go to Page:
1, 2, 3... 10, 11, 12, 13, 14
Go to Top
This Page loaded in 0.019 seconds.
Terms of Service | Privacy Policy | Contact Us | Credits | Job Opportunities
© Copyright 2011-2020 Sylestia Games LLC.
All names and logos associated with Sylestia are Trademarks of Sylestia Games LLC.
All other trademarks are the property of their respective owners.
For questions, comments, or concerns please email at Support@Sylestia.com.