Overview
Stables
Hatchery
Inventory
Wardrobe
Referrals
Settings
Seasonal Festival
World Map
Generator
Breeding Grounds
Nurturing Grounds
Party
Task Log
Mission Log
Quest Log
Player Trades
Trade Broker
Currency Exchange
Eggling Auction
Pick A Door
Official Games
Un-Official Games
Jinxie's Jamboree
Festival Shop
Diamond Shop
Avatar Shop
Scale Shop
Inbox
Forums
Community Polls
Advanced Search
May 31st, 2020

185 Online
1:01 AM
Advanced Search
Active Players on Sylestia
Category
Total
Yesterday
Players
5,465
867
Sylestia Pet Data
Category
Total
Yesterday
Pets
5,655,933
2,591
Generated
410,735
267
Captured
871,312
931
Bred
4,373,886
1,393
Statistics updated daily at midnight
Recent Announcements
Thread
Posted
Spring Festival Overvi.. May 23 Mother's Day Diamo.. May 10 Sylestia Job Opportuni.. Apr 23 Nytekrie Revamp Final.. Apr 13 Easter Event Overview Apr 10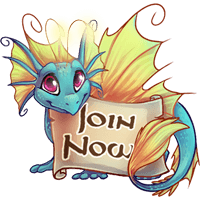 Forum Index > News and Announcements > Nytekrie Revamp Sketches 3.0
Page 8
1, 2, 3... 7, 8, 9... 12, 13, 14
Go to Page:
Author
Thread Post
Sl33pl3ssnights
Level 69
Assistant to the Sculptor
Joined: 3/31/2017
Threads: 25
Posts: 2,441
Posted: 9/26/2019 at 9:27 PM
Post #71
Practice xD I can assure you that
Ponder
Level 70
The Tender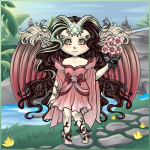 Joined: 8/29/2016
Threads: 122
Posts: 1,138
Posted: 9/27/2019 at 9:20 AM
Post #72
Just going to say, I'm in support of Ebonyflicker's sketches that incorporate Dinnerbone's poses. They make the official sketches look more...squat? The Nytekrie could use a more proud pose.
Sorry if I'm being critical, but we all want the revamps to be the best they can be!
Edited By Lonefox on 9/30/2019 at 10:08 AM.
Hayled
Level 15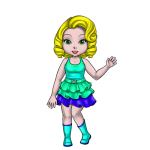 Joined: 11/29/2018
Threads: 0
Posts: 2
Posted: 9/27/2019 at 9:33 AM
Post #73
so pretty
Edited By Hayled on 9/27/2019 at 10:20 AM.
Xavion
Level 70
The Perfectionist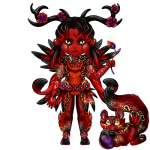 Joined: 10/15/2013
Threads: 360
Posts: 5,030
Posted: 9/27/2019 at 11:57 AM
Post #74
@Wolfiesparks

To answer why some of the posts have the (quote=numbers] ...


If you quote a post, that already has a quoted post on it, the coding doesn't allow it to show both quotes. Instead, when it shows the post you're quoting, the quote there remains in its coded format of (quote=numbers]



To put this into an example so it's less confusing...

Dinnerbones posted awesome Nytes.

I quoted Dinnerbones on my post.
https://www.sylestia.com/forums/?thread=81059&page=5#47

You quoted my post, on which I had quoted Dinnerbone's.
https://www.sylestia.com/forums/?thread=81059&page=7#61

Rather than showing the quoted Dinnerbone-post on the quoted Xav-post on what you post, you get just the Xav-post with the (quote=numbers]



If, for example, I was to quote your post now, it would give a list of (quote=numbers] from all of the other posts you had quoted.

This keeps it from going all Inception on the forum quotes. Seeing as 5 of us on your list had quoted Dinnerbones for our own posts, if it didn't cut things off with the (quote=numbers] then you would have seen 5 repeats of Dinnerbone's nytes on your post. It would get very redundant, very quickly.
Edited By Xavion on 9/27/2019 at 11:58 AM.
Meeku
Level 70
Scout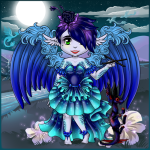 Joined: 7/20/2018
Threads: 5
Posts: 71
Posted: 9/27/2019 at 7:53 PM
Post #75
Just my thoughts about the edit that Ebonyflicker did. (i really like it, so nice!)

I don't think the squint or change in eye expression is needed to be so dramatic.
The necks look so much better, its less chunky and gives them the feeliing that they actually move around in some way instead of standing like store front plushes that never ever move.

I think my mind has a problem with the claws and how they are standing. I just imagine they run clumsily like a dog on linoleum wtith the 'click clack' nails sound. maybe give them a different center of balance on the feet so the nails dont look so uncomfortable, like they would just clip into the ground if they stepped. if that is even possible?


I would still ilke to see the female get to stand, or at least be in a pose where the wing doesnt cover the whole body. I want to see the traits my pet has better.
Wolfiesparks
Level 70
The Tender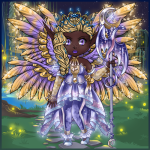 Joined: 6/4/2017
Threads: 31
Posts: 1,285
Posted: 9/27/2019 at 8:23 PM
Post #76
No it was just something else, it wasn't even in the quote boxes for whatever reason >.>
Catinheadlights
Level 70
The Perfectionist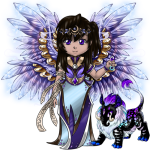 Joined: 3/3/2017
Threads: 1
Posts: 155
Posted: 9/28/2019 at 5:47 PM
Post #77
These sketches are a lot better than the last ones, but I'm with everyone else on making them look more fearsome.

I made some edits (the male's are a bit messier since there's more of them and I tried doing it quickly):



I think that the male's pose is pretty... boring. He's just standing there, and he doesn't look scary at all. The claws on both are also a bit too long, and that along with the angle of his feet makes it look like he isn't actually standing. This is a bit of a problem on the female, but it's more glaring on the male since he's standing up. I like the male's stance in the current Nyte art, so I tried making it more similar to that.

Tilting the female's head up is probably the best way to improve her art, since it lets you slim down her neck and make it look longer without needing to use a bigger canvas or shrink the drawing or anything. I think puffing her chest up and giving her a bit of a glare looking downwards also makes her look better.
Edited By Bluestar415 on 9/28/2019 at 5:54 PM.
Aizar
Level 70
Warden of Umbra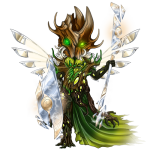 Joined: 4/15/2017
Threads: 34
Posts: 358
Posted: 9/28/2019 at 6:54 PM
Post #78
Hmm, I think the angle of the female's wing is a bit off. Like there's not enough of a bend in the elbow or enough flex being translated to the feathers themselves. It's mostly because the rest of the art is so full of...movement, so to speak, while that one joint looks a bit awkward and staid.

I always feel bad critiquing these things because I know how much work is put into the sketches and how very many critiques you must get that aren't always wordly gently...so thanks to putting up with us. I'm excited regardless. Just OCDing now on the goodness!
Edited By Aizar on 9/28/2019 at 6:55 PM.
Torey
Level 70
Wondrous Witch
Joined: 12/29/2017
Threads: 34
Posts: 303
Posted: 9/29/2019 at 12:21 AM
Post #79
I really like Dinnerbone's take on Nytes, especially the more prominent dragon/serpent features. It's more sleek, fierce, and visually interesting(pose-wise).
Ayalaatreides
Level 70
Joined: 11/7/2018
Threads: 16
Posts: 90
Posted: 9/29/2019 at 3:52 PM
Post #80
These are awesome, too! Love the poses and expressions.
Go to Page:
1, 2, 3... 7, 8, 9... 12, 13, 14
Go to Top
This Page loaded in 0.020 seconds.
Terms of Service | Privacy Policy | Contact Us | Credits | Job Opportunities
© Copyright 2011-2020 Sylestia Games LLC.
All names and logos associated with Sylestia are Trademarks of Sylestia Games LLC.
All other trademarks are the property of their respective owners.
For questions, comments, or concerns please email at Support@Sylestia.com.