Overview
Stables
Hatchery
Inventory
Wardrobe
Referrals
Settings
Seasonal Festival
World Map
Generator
Breeding Grounds
Nurturing Grounds
Party
Task Log
Mission Log
Quest Log
Player Trades
Trade Broker
Currency Exchange
Eggling Auction
Pick A Door
Official Games
Un-Official Games
Jinxie's Jamboree
Festival Shop
Diamond Shop
Avatar Shop
Scale Shop
Inbox
Forums
Community Polls
Advanced Search
July 16th, 2020

88 Online
8:04 AM
Advanced Search
Active Players on Sylestia
Category
Total
Yesterday
Players
5,113
731
Sylestia Pet Data
Category
Total
Yesterday
Pets
5,746,797
1,449
Generated
423,145
53
Captured
889,567
85
Bred
4,434,085
1,311
Statistics updated daily at midnight
Recent Announcements
Thread
Posted
Patriotic Event Overvi.. Jul 3 Spring Festival Overvi.. May 23 Mother's Day Diamo.. May 10 Sylestia Job Opportuni.. Apr 23 Nytekrie Revamp Final.. Apr 13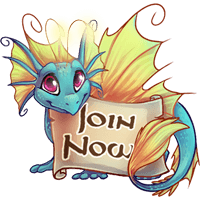 Forum Index > News and Announcements > Nytekrie Revamp Sketches 3.0
Page 9
1, 2, 3... 8, 9, 10... 12, 13, 14
Go to Page:
Author
Thread Post
Heartsoul
Level 60
The Kind-Hearted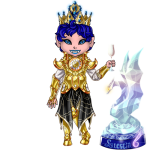 Joined: 3/22/2018
Threads: 9
Posts: 987
Posted: 9/30/2019 at 8:45 AM
Post #81
I love them, They are so pretty!

Plus, I think some need more Stuff, Since I need more detail for the Nytekrie, Because it seems like an untouched Project in the Genes and Mutations.

(Icicles, Flowers, Flames, Maybe complete the Storm Setup?)

Just Throwing it out, Sorry It's not Constructive.
Encryption
Level 70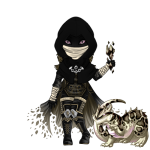 Joined: 6/24/2018
Threads: 33
Posts: 1,188
Posted: 9/30/2019 at 8:58 AM
Post #82
these are base skeches. genes will be added later.
Heartsoul
Level 60
The Kind-Hearted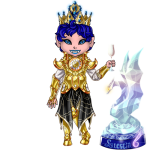 Joined: 3/22/2018
Threads: 9
Posts: 987
Posted: 9/30/2019 at 9:00 AM
Post #83
I'm just throwing it out to Krin, since we are on the subject of Nytekrie.
Articu
Level 70
The Kind-Hearted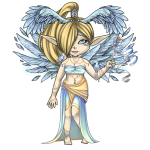 Joined: 4/20/2016
Threads: 141
Posts: 1,492
Posted: 9/30/2019 at 9:09 AM
Post #84
there's nothing wrong with throwing things out there :3 and i'm sure they have a number of new genes/mutations that will be added when the lineart is complete, as well as revamped ideas of the traits they currently have. personally, i'm hoping to see the return of the tribal armor and storm armor the way they are. i love both traits a lot :)
Heartsoul
Level 60
The Kind-Hearted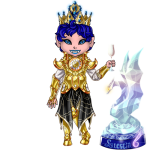 Joined: 3/22/2018
Threads: 9
Posts: 987
Posted: 10/1/2019 at 11:08 AM
Post #85
I understand, and I'm glad you understand as well
Griffinquill
Level 60
Ghost Writer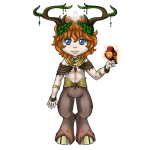 Joined: 9/17/2017
Threads: 124
Posts: 3,959
Posted: 10/3/2019 at 1:00 AM
Post #86
I love these owl dragons a ton. These sketches are very well done. However, after reading some of the other people, and seeing those wonderful sketches by *I forget who*, I have to agree that they don't look like how they are described in the haiku in Faiona's profile:
Hunters of the night
Love lurking in the shadows
Large, fearsome, and strong

These do not strike me as fearsome. They need some regalness added to them. They look too... cutesy. Make them stand tall and proud,chin up, and then you have an owl dragon worthy of the title Hunter of the Night. Also, I liked the slimmer looking toes from the first sketch. They look more birdlike/owl like.
Edited By Griffinlokison on 10/3/2019 at 1:04 AM.
Aspenanimations
Level 61
Trickster
Joined: 10/3/2019
Threads: 52
Posts: 1,986
Posted: 10/3/2019 at 9:10 PM
Post #87
how do i join bandit raids?
21savagegirl7
Level 21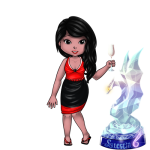 Joined: 5/8/2018
Threads: 0
Posts: 1
Posted: 10/5/2019 at 2:46 PM
Post #88
Link: https://www.sylestia.com/forums/?thread=81059&page=1#2
Author: Funtimefoxyimposter3
Time Posted: 9/19/2019 at 10:18 PM
Hm, nice. I like it. They look fluffy, but still pretty safisticated.(I can't spell. Sorry)
cool
Hanitsirk
Level 70
Trickster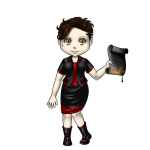 Joined: 9/30/2016
Threads: 41
Posts: 507
Posted: 10/5/2019 at 7:49 PM
Post #89
I know I'm a bit late to the conversation, but I hope my comment proves helpful. The original design, the one we currently have, I never liked it at all. It might even be my least favorite species in the game. However, the hatchlings were cute, so cute in fact that I was surprised to realize they were the same species as their adult counterparts, they looked nothing alike. I think the sketch in the OP fixes this problem, and while I can't tell from a sketch if I'll like the final product (lack of imagination I guess) I can tell it looks better than the version we have now, and it makes sense that the adult version of an owl-faced hatchling bird would have an owl-face too (and owls are cute). So great job.
Mysterian
Level 23
Candy Dispenser
Joined: 11/10/2018
Threads: 9
Posts: 359
Posted: 10/6/2019 at 10:16 PM
Post #90
These are defiantly better than the ones we have right now, but I have to agree they just don't look that.... Fearsome. They look more like house pets than dragon-like hunters of the night.

The Nytekrie are a fearsome species that are often seen lurking in the shadows. Prefering the cover of night to hunt, Nytekries are rarely seen during the day. As with most predators of Sylestia, they care little about the current weather. With their combination of strength, speed, intelligence, and flight, one should always be cautious of what's lurking in the shadows.

These current sketches just aren't really showing that, in my opinion. I have to agree with everyone who says dinnerbone's sketches bring the hunter out in them better. Their heads are up and proud, the claws seem to work better, they seem confident and also like something you wouldn't approach on a dark cloudy night. I understand how much work you put into this, but there are just a few things you could change to make them seem more like their description.

But this is just my personal opinon, i'm not trying to make fun of the sketches or anything, but I just wanted to say something.

Keep up the great work!
-Newbie 4 life :D
Go to Page:
1, 2, 3... 8, 9, 10... 12, 13, 14
Go to Top
This Page loaded in 0.017 seconds.
Terms of Service | Privacy Policy | Contact Us | Credits | Job Opportunities
© Copyright 2011-2020 Sylestia Games LLC.
All names and logos associated with Sylestia are Trademarks of Sylestia Games LLC.
All other trademarks are the property of their respective owners.
For questions, comments, or concerns please email at Support@Sylestia.com.