Overview
Stables
Hatchery
Inventory
Wardrobe
Referrals
Settings
Seasonal Festival
World Map
Generator
Breeding Grounds
Party
Task Log
Mission Log
Quest Log
Player Trades
Trade Broker
Currency Exchange
Eggling Auction
Pick A Door
Official Games
Un-Official Games
Jinxie's Jamboree
Festival Shop
Diamond Shop
Avatar Shop
Scale Shop
Inbox
Forums
Community Polls
October 23rd, 2019

96 Online
6:18 AM
Advanced Search
Active Players on Sylestia
Category
Total
Yesterday
Players
6,591
927
Sylestia Pet Data
Category
Total
Yesterday
Pets
5,220,383
1,484
Generated
371,040
17
Captured
797,926
145
Bred
4,051,417
1,322
Statistics updated daily at midnight
Recent Announcements
Thread
Posted
Expired Currency Oct 20 Wardrobe Update Now Li.. Oct 18 Site Downtime - 10/18.. Oct 18 Upcoming Wardrobe Swit.. Oct 14 Regarding Advancement.. Oct 9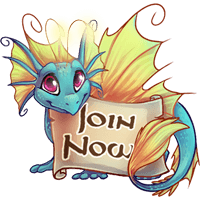 Forum Index > News and Announcements > Nytekrie Revamp Sketches 3.0
Page 10
1, 2, 3, 4, 5, 6, 7, 8, 9, 10
Go to Page:
Author
Thread Post
Vigil
Level 65
Fancy Pants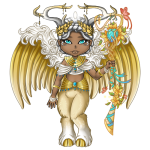 Joined: 2/13/2017
Threads: 124
Posts: 10,445
Posted: 10/6/2019 at 10:27 PM
Post #91
The tails are still very hidden, but other than that I love them!
Pnguin
Level 38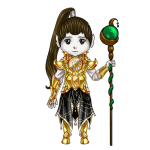 Joined: 11/13/2016
Threads: 50
Posts: 371
Posted: 10/7/2019 at 12:41 PM
Post #92
i think they look too squished together small and chubby.
Malikas
Level 70
Nature Walker
Joined: 12/17/2015
Threads: 44
Posts: 850
Posted: 10/10/2019 at 8:37 PM
Post #93
Link: https://www.sylestia.com/forums/?thread=80794&page=6#52
Author: Faiona
Time Posted: 9/13/2019 at 9:09 AM
Just wanted to comment really quick, since there seems to be a lot of speculation in this thread and the other one, what exactly Nyte's are/or based off of. When Vella and I were creating/brainstorming this breed, we were specifically going for an owl and dragon hybrid. :)


Thanks Fai, for sharing this! I love hearing what the different sylesties are based off of! I actually thought the Nytes were based on the stereotypical owlbear, lol. Owl and dragon makes a lot of sense. (Btw, since we are on the topic of sketches, dinnerbone's poses look a lot more dragon-like tbh...)

Here my guesses for what the other species are based on (please correct me--I'd love to know "officially"!):

Aeridini: Snakes
Aurleon: Birds
Bulbori: Rabbits
Draeyl: Dinosaurs
Faelora: Deer
Ferrikki: Squirrels/Ferrets
Griffi: Gryphons
Kelpari: Kelpies
Lighira: Lions
Luffox: Chinchillas
Lunemara: Moths
Lupora: Wolves
Morkko: Bear
Nephini: no idea
Ny'Vene: Dragon
Puffadore: Some breed of house dog
Qitari: Horse/Kirin(Qilin)/Dragon
Ryori: no idea
Sylvorpa: Seal/Axolotl
Vulnyx: Saber-toothed cat
Zolnixi: Foxes
Scathreoite
Level 70
Master Egg Hunter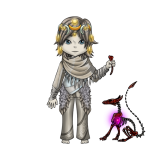 Joined: 11/2/2014
Threads: 29
Posts: 1,776
Posted: 10/10/2019 at 10:06 PM
Post #94
I can tell you that puffs are papillon

Nocturnia77
Level 63
The Majestic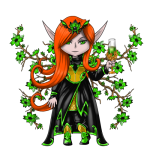 Joined: 8/21/2015
Threads: 6
Posts: 190
Posted: 10/14/2019 at 10:34 PM
Post #95
I'm team Dinnerbone's idea too.
Nini
Level 8
Joined: 10/23/2019
Threads: 0
Posts: 1
Posted: 10/23/2019 at 4:25 AM
Post #96
Wow!how did you do it!
Go to Page:
1, 2, 3, 4, 5, 6, 7, 8, 9, 10
Go to Top
This Page loaded in 0.014 seconds.
Terms of Service | Privacy Policy | Contact Us | Credits
© Copyright 2011-2019 Sylestia Games LLC.
All names and logos associated with Sylestia are Trademarks of Sylestia Games LLC.
All other trademarks are the property of their respective owners.
For questions, comments, or concerns please email at Support@Sylestia.com.