Overview
Stables
Hatchery
Inventory
Wardrobe
Referrals
Settings
Seasonal Festival
World Map
Generator
Breeding Grounds
Nurturing Grounds
Party
Task Log
Mission Log
Quest Log
Player Trades
Trade Broker
Currency Exchange
Eggling Auction
Pick A Door
Official Games
Un-Official Games
Jinxie's Jamboree
Festival Shop
Diamond Shop
Avatar Shop
Scale Shop
Inbox
Forums
Community Polls
Advanced Search
February 22nd, 2020

195 Online
11:05 PM
Advanced Search
Active Players on Sylestia
Category
Total
Yesterday
Players
6,886
968
Sylestia Pet Data
Category
Total
Yesterday
Pets
5,474,412
1,611
Generated
404,480
91
Captured
847,447
209
Bred
4,222,485
1,311
Statistics updated daily at midnight
Recent Announcements
Thread
Posted
Week of Love Overview Feb 13 New Feature: Nurturing.. Feb 9 Winter Festival Pet Tr.. Dec 26 Winter Festival Diamon.. Dec 23 Winter Festival Overvi.. Dec 22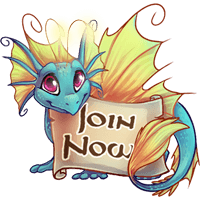 Forum Index > News and Announcements > Nytekrie Revamp Sketches
Page 3
1, 2, 3, 4... 12, 13, 14
Go to Page:
Author
Thread Post
Duckymomo
Level 70
Fancy Pants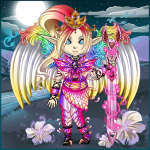 Joined: 4/24/2018
Threads: 22
Posts: 405
Posted: 9/10/2019 at 11:54 AM
Post #21
Yes yes yes yes yes!!!!!!
Lunalamoone
Level 70
Majestic Brewmistress
Joined: 3/17/2018
Threads: 66
Posts: 536
Posted: 9/10/2019 at 11:57 AM
Post #22
can't see the design sketches on a school chromebook...
Ayalaatreides
Level 70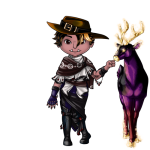 Joined: 11/7/2018
Threads: 16
Posts: 90
Posted: 9/10/2019 at 11:57 AM
Post #23
Loving the amount of detail on their feathers!!! My one critique is that I feel like the male's pose is more static in this sketch than the current pose. It looks a little less lively, in my opinion. If the pose had a little more movement in it, I think it would be perfect.
Ethan78790
Level 48
Candy Dispenser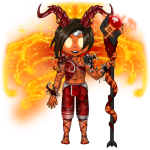 Joined: 8/26/2019
Threads: 26
Posts: 572
Posted: 9/10/2019 at 11:59 AM
Post #24
Maybe make the head slightly bigger maybe?
Aerimistress
Level 70
Nature Walker
Joined: 10/12/2018
Threads: 46
Posts: 1,896
Posted: 9/10/2019 at 11:59 AM
Post #25
Oh my goodness, I am in love! I mean, I loved them before, but I love them even more now. *screams* I really can't wait until this happens. *happy dance*
Kalores
Level 70
Premier Ice Carver
Joined: 8/11/2013
Threads: 96
Posts: 3,177
Posted: 9/10/2019 at 11:59 AM
Post #26
Okay, I am super happy with the concept so far! I'm really looking forward to seeing how they get developed from here! :D
Skyawesomeness
Level 66
The Kind-Hearted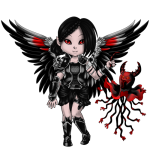 Joined: 10/1/2017
Threads: 36
Posts: 520
Posted: 9/10/2019 at 11:59 AM
Post #27
Those are adorable! Almost makes me actually like the species (nothing against the design Im just not a fan of the breed itself)
Cyradis4
Level 70
High Warlord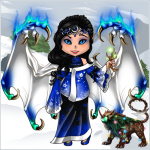 Joined: 4/26/2015
Threads: 52
Posts: 381
Posted: 9/10/2019 at 12:04 PM
Post #28
OMG so cute! Love the babies and the female.

I have to agree with the others on the male, though. He's not quite right. I'm not good with crits, but I'll try to say what looks weird to me:

- The chest is really weak, weaker than the girls. The wing-arms attach there and across the back, shouldn't it be pretty deep and muscly for flying?
- The tail seems to be as thick as the body. That may be because of the thin chest, I don't know...
- Tail feathers are getting lost in the head feathers. Coloring will help, but I think a tail position shift fixes the problem?

Hope this helps!
C4.
Savynn
Level 70
Sylestiologist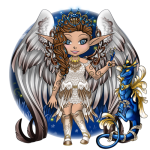 Joined: 12/18/2012
Threads: 165
Posts: 3,917
Posted: 9/10/2019 at 12:06 PM
Post #29
I'm so happy that these really still contain their essence! I've always loved that they look part owl and part dino raptor. The hatchlings are adorable!

Edit: I see what the above post means when talking about the lack of chest for the male and also the position of the tail feathers. He could use a bit of tinkering.
Edited By Savynn on 9/10/2019 at 12:08 PM.
Zalea
Level 65
Brewmistress
Joined: 4/8/2019
Threads: 17
Posts: 158
Posted: 9/10/2019 at 12:11 PM
Post #30
Link: https://www.sylestia.com/forums/?thread=80691&page=3#28
Author: Cyradis4
Time Posted: 9/10/2019 at 12:04 PM
OMG so cute! Love the babies and the female.

I have to agree with the others on the male, though. He's not quite right. I'm not good with crits, but I'll try to say what looks weird to me:

- The chest is really weak, weaker than the girls. The wing-arms attach there and across the back, shouldn't it be pretty deep and muscly for flying?
- The tail seems to be as thick as the body. That may be because of the thin chest, I don't know...
- Tail feathers are getting lost in the head feathers. Coloring will help, but I think a tail position shift fixes the problem?

Hope this helps!
C4.


I agree with what's been said here ^^ Other than that: They are so adorable!!! ToT *w* <3 I can't wait to see the final design!
Go to Page:
1, 2, 3, 4... 12, 13, 14
Go to Top
This Page loaded in 0.015 seconds.
Terms of Service | Privacy Policy | Contact Us | Credits
© Copyright 2011-2020 Sylestia Games LLC.
All names and logos associated with Sylestia are Trademarks of Sylestia Games LLC.
All other trademarks are the property of their respective owners.
For questions, comments, or concerns please email at Support@Sylestia.com.