Overview
Stables
Hatchery
Inventory
Wardrobe
Referrals
Settings
Seasonal Festival
World Map
Generator
Breeding Grounds
Party
Task Log
Mission Log
Quest Log
Player Trades
Trade Broker
Currency Exchange
Eggling Auction
Pick A Door
Official Games
Un-Official Games
Jinxie's Jamboree
Festival Shop
Diamond Shop
Avatar Shop
Scale Shop
Inbox
Forums
Community Polls
September 17th, 2019

219 Online
6:09 PM
Advanced Search
Active Players on Sylestia
Category
Total
Yesterday
Players
7,261
1,085
Sylestia Pet Data
Category
Total
Yesterday
Pets
5,158,337
1,660
Generated
366,442
191
Captured
793,299
173
Bred
3,998,596
1,296
Statistics updated daily at midnight
Recent Announcements
Thread
Posted
Miscellaneous Updates Sep 17 Nytekrie Revamp Sketch.. Sep 12 Nytekrie Revamp Sketch.. Sep 10 Philter of Health and.. Aug 29 Labor Day Weekend Bonu.. Aug 28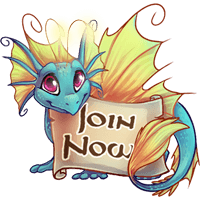 Forum Index > News and Announcements > Nytekrie Revamp Sketches
Page 2
1, 2, 3... 12, 13, 14
Go to Page:
Author
Thread Post
Ariento
Level 66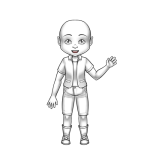 Joined: 8/30/2019
Threads: 4
Posts: 60
Posted: 9/10/2019 at 11:31 AM
Post #11
It's so fluffy! I love it!
Dbzgeek2000
Level 30
Joined: 9/3/2019
Threads: 1
Posts: 3
Posted: 9/10/2019 at 11:32 AM
Post #12
Link: https://www.sylestia.com/forums/?thread=80691&page=1#1
Author: Faiona
Time Posted: 9/10/2019 at 11:26 AM
Locking this thread for now. We have some new updated sketches that incorporated a lot of changes based on feedback so far. We will be posting a brand new thread once they're fully finished up and we'll go through a second round of feedback based on the new sketches. =)

Thank you all who have provided feedback so far!


Hello everyone! Nytekrie is next on the list to be revamped and we have some brand new sketches to get some feedback on! As always, please be constructive and nice with comments directed towards us or other players! Thank you! :)




Did a quick tweak with some feedback we immediately agreed with regarding the male.


WAY TOO CUTE
Iva
Level 69
Snow Wars Mastermind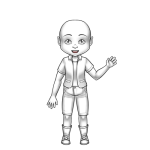 Joined: 7/20/2015
Threads: 28
Posts: 843
Posted: 9/10/2019 at 11:33 AM
Post #13
The babies look like gremlins to me xD
Wolflover4
Level 40
Majestic Sculptor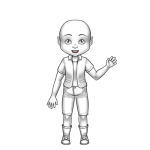 Joined: 5/8/2017
Threads: 1
Posts: 8
Posted: 9/10/2019 at 11:34 AM
Post #14
The floofballs are so cute!!!! The babies look so cuddly!
Asviloka
Level 70
Ghost Writer
Joined: 3/12/2014
Threads: 71
Posts: 1,380
Posted: 9/10/2019 at 11:36 AM
Post #15
Huge improvement, beautiful!
Littlefurrybaby
Level 70
The Kind-Hearted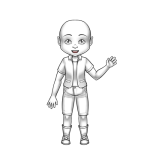 Joined: 6/11/2018
Threads: 66
Posts: 634
Posted: 9/10/2019 at 11:37 AM
Post #16
I love the way they look!
Looks like these will be my next pets to hoard.
Jessc
Level 70
Season's Greeter
Joined: 9/14/2013
Threads: 16
Posts: 379
Posted: 9/10/2019 at 11:39 AM
Post #17
For some reason the adult male looks like his neck is too long. Otherwise, they don't look like weird turkeys anymore.
Twinkleunicorn
Level 48
Benevolent Brewer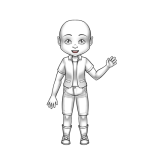 Joined: 8/17/2018
Threads: 108
Posts: 2,698
Posted: 9/10/2019 at 11:41 AM
Post #18
The fuzzballs are my bebes
Olooriel
Level 70
High Priest
Joined: 3/8/2014
Threads: 23
Posts: 665
Posted: 9/10/2019 at 11:47 AM
Post #19
Babiiiies! <3 OMG, these are adorable!!!

Not so fond of the male pose for some reason, the tail lines up weirdly with the head, and the neck does seem too long.
Edited By Olooriel on 9/10/2019 at 11:48 AM.
Painteventer
Level 70
Guardian
Joined: 1/13/2018
Threads: 24
Posts: 530
Posted: 9/10/2019 at 11:47 AM
Post #20
The only thing that I think could be better is the male. Maybe if his chest was deeper/bigger, his body wouldn't look so skinny and noodle like. Otherwise these are fantastic, I love them! The floofy, downy chicks are making me melt.
Edited By Painteventer on 9/10/2019 at 11:48 AM.
Go to Page:
1, 2, 3... 12, 13, 14
Go to Top
This Page loaded in 0.013 seconds.
Terms of Service | Privacy Policy | Contact Us | Credits
© Copyright 2011-2019 Sylestia Games LLC.
All names and logos associated with Sylestia are Trademarks of Sylestia Games LLC.
All other trademarks are the property of their respective owners.
For questions, comments, or concerns please email at Support@Sylestia.com.