Overview
Stables
Hatchery
Inventory
Wardrobe
Referrals
Settings
Seasonal Festival
World Map
Generator
Breeding Grounds
Party
Task Log
Mission Log
Quest Log
Player Trades
Trade Broker
Currency Exchange
Eggling Auction
Pick A Door
Official Games
Un-Official Games
Jinxie's Jamboree
Festival Shop
Diamond Shop
Avatar Shop
Scale Shop
Inbox
Forums
Community Polls
November 21st, 2019

297 Online
8:49 PM
Advanced Search
Active Players on Sylestia
Category
Total
Yesterday
Players
7,334
1,136
Sylestia Pet Data
Category
Total
Yesterday
Pets
5,291,562
1,918
Generated
380,350
322
Captured
816,852
439
Bred
4,094,360
1,157
Statistics updated daily at midnight
Recent Announcements
Thread
Posted
The Maws of Madness Nov 11 Double Experience Week.. Oct 25 Fall Festival Diamond.. Oct 25 Fall Festival Overview Oct 25 Site Downtime - 10/25.. Oct 24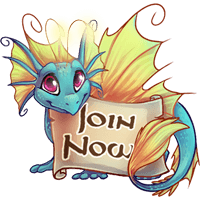 Forum Index > News and Announcements > Nytekrie Revamp Sketches
Page 14
1, 2, 3... 12, 13, 14
Go to Page:
Author
Thread Post
Spireofbone
Level 62
Scout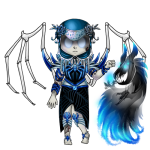 Joined: 2/15/2019
Threads: 7
Posts: 92
Posted: 9/11/2019 at 3:05 PM
Post #131
eeee! I love them! Nytekries are my fav, they look so cute!
Ash
Level 70
The Hallowed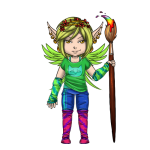 Joined: 2/16/2013
Threads: 43
Posts: 1,474
Posted: 9/11/2019 at 5:44 PM
Post #132
Oh my goooooooooooooood

floof baby
MistressNyx
Level 70
Trickster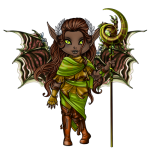 Joined: 1/19/2018
Threads: 117
Posts: 2,294
Posted: 9/11/2019 at 6:32 PM
Post #133
I think they might look a bit better if they had slightly shorter necks, or the space between the male's neck and shoulders was a bit smoother and less of an angle. I also like how the female in the current art is more upright, rather than angled forward.
Krinadon
Level 70
Guardian of the Realm
Site Administrator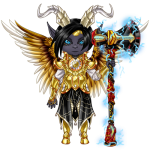 Joined: 12/17/2012
Threads: 785
Posts: 11,538
Posted: 9/11/2019 at 6:36 PM
Post #134
Locking this thread for now. We have some new updated sketches that incorporated a lot of changes based on feedback so far. We will be posting a brand new thread once they're fully finished up and we'll go through a second round of feedback based on the new sketches. =)

Thank you all who have provided feedback so far!
Go to Page:
1, 2, 3... 12, 13, 14
Go to Top
This Page loaded in 0.013 seconds.
Terms of Service | Privacy Policy | Contact Us | Credits
© Copyright 2011-2019 Sylestia Games LLC.
All names and logos associated with Sylestia are Trademarks of Sylestia Games LLC.
All other trademarks are the property of their respective owners.
For questions, comments, or concerns please email at Support@Sylestia.com.