SYLVORPA ARE THE BEST! SYLVORPA FOREVER!



Vibrant Vorpas




Frawn's list of Vorpa 6-vis firsts



----
Personal 6-vis firsts: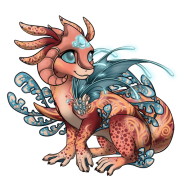 Final 6-vis Sylvorpa Projects: Patriotic, Cave Fungus, Vernal Guardian, Mermaid's Legend, Tropical Fish.
The 2020 summer festival will be my last active participation, from here on out I'm going to focus on finishing off my projects. Once these are done, I will be leaving on another hiatus.
Sylestia has gone beyond being a fun diversion and become an obsession which is wrecking my sleep schedule, my ability to do my job well, and consuming all my free time which should be spent creatively. I need to set a definitive final point and disengage.
If you need to contact me after I leave, I'm active on fanfiction, reddit, and royalroad under the same username, Asviloka.