SYLVORPA ARE THE BEST! SYLVORPA FOREVER!
Sylestia is dangerous. I am an easily obsessed type, and once again this game is taking too much of my time and attention. I don't want to leave my projects half-finished again, but I have to find a way to disengage. This is having severe negative impacts on multiple areas of my life.
Don't be surprised if I just vanish. I plan to escape this addiction someday.
Current 6-vis Sylvorpa Projects: Sun-Flecked, Spiced Apple, Departed Realm, Spellfrost, Arctic Krill, Chestnut Champion, Patriotic, Sprite Dancer, Mantis Shrimp
---
I've pretty much retired my forum threads since I'll be irregularly active. Thank you all for the support.
This is not a URL
My Custom Avatar Items Thread:
https://www.sylestia.com/forums/?thread=20152
---
Notable Sylestia Achievements:
Theme design: Evening River Vulnyx (Spring Festival 2014)
Theme design: Night Flight Nytekrie (Summer Festival 2014)
First 6-vis Sylvorpae: Sparkling Stream, Sakura, Black Widow, Holiday Spices, Spring Water, Flowing Sunshine, Sunfire Water Lily, Arctic Water, Beach Day, Iced Mocha, Sunstream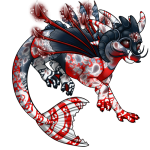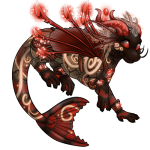 Spring Festival 2019 - Accomplished every task log item. Very expensive. I don't recommend it.
:-)
~Az
----
2018 - Apologies for my unexplained disappearance. Sylestia was becoming an unhealthy obsession for me which necessitated cutting ties. I may return periodically, as I still care about the game, but I can't let myself care as much as I did. I fear if I'm not careful I may become entangled too deeply once again.
I have some old and new projects to finish, so I may be more active than before, but don't be surprised if I disappear again without warning.
*If/when I do vanish, I'm more active on fanfiction under the same username. If you need to get in touch with me, I read my PMs there on a daily basis and you're welcome to contact me there about either personal or sylestia things if I'm no longer logging in here.
----------
Personal Links, Notes, and Bookmarks:
Don't rely on Bluedevil to follow through on forum sale agreements.
https://www.sylestia.com/forums/?thread=27977
- Vibrant Vorpa group!
https://www.sylestia.com/forums/?thread=76620
- Frawn's 6-vis 'vorpa compendium
https://www.sylestia.com/forums/?thread=73107&page=9#86 week of love pair
https://www.sylestia.com/forums/?thread=74466&page=9#84 fortune week pair
https://www.sylestia.com/forums/?thread=76861&page=3#24 Summer festival theme design entry
https://www.sylestia.com/forums/?thread=77625&page=4#32 lost grove theme design entry
https://www.sylestia.com/forums/?thread=80418&page=1#9 Fall festival theme design entry
https://www.sylestia.com/forums/?thread=80417&page=2 fall festival pet trait design entry
https://www.sylestia.com/forums/?thread=79357&page=22#212 tropical fish design
https://www.sylestia.com/forums/?thread=82403&page=20#192 Winter festival theme design entry