Overview
Stables
Hatchery
Inventory
Wardrobe
Referrals
Settings
Seasonal Festival
World Map
Generator
Breeding Grounds
Nurturing Grounds
Party
Task Log
Mission Log
Quest Log
Player Trades
Trade Broker
Currency Exchange
Eggling Auction
Pick A Door
Official Games
Un-Official Games
Jinxie's Jamboree
Festival Shop
Diamond Shop
Avatar Shop
Scale Shop
Inbox
Forums
Community Polls
Advanced Search
May 28th, 2020

200 Online
12:00 AM
Advanced Search
Active Players on Sylestia
Category
Total
Yesterday
Players
5,516
870
Sylestia Pet Data
Category
Total
Yesterday
Pets
5,646,812
3,065
Generated
410,002
201
Captured
868,147
1,067
Bred
4,368,663
1,797
Statistics updated daily at midnight
Recent Announcements
Thread
Posted
Spring Festival Overvi.. May 23 Mother's Day Diamo.. May 10 Sylestia Job Opportuni.. Apr 23 Nytekrie Revamp Final.. Apr 13 Easter Event Overview Apr 10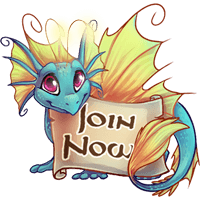 Forum Index > News and Announcements > Summer Festival Overview
Page 5
1, 2, 3, 4, 5, 6... 18, 19, 20
Go to Page:
Author
Thread Post
Krinadon
Level 70
Guardian of the Realm
Site Administrator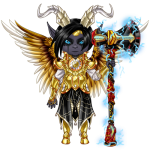 Joined: 12/17/2012
Threads: 818
Posts: 12,038
Posted: 8/10/2019 at 9:38 PM
Post #41
Link: https://www.sylestia.com/forums/?thread=79397&page=3#29
Author: Elsbie
Time Posted: 8/10/2019 at 12:06 PM
Okay, I want to tell you something, Krin.

We absolutely love this game. You have created something spectacular here that brings so many people so much joy, for many of us relieves so much stress in our daily lives, gives us very fun memories, and introduces us to new friends. We are all so impressed with the work that you do here. We will always wait for new features and festivals with great excitement, and of course you may see impatience at times when we're so caught up in the amazing world and mythos you have created for us here.

But this is the only thing that really matters in the end: Take care of yourself.

To us this is a game, but for you, this is obviously an occupation that you take very, very seriously. That is so admirable and we have all the respect in the world for you for your amazing work ethic. I'm sure you're strong and can take a great deal, but I see so many people working so hard and letting it take a toll on their health by not getting enough sleep or simply stressing themselves to the point when it's very hard on the body and the brain. My husband does it. I do it. Perhaps you don't ordinarily do it, but I do think I see it happen for these big events and various releases, at least. I will tell you what I tell my husband and what he tells me: taking care of yourself is the most important work that you can ever do -- for yourself, for your family, your friends, and everyone else whose lives you touch with your talent, dedication, and kindness.

We love you here, Krin. We don't know you, but we care about your health and happiness a great deal. Please don't ever put yourself through anything that will damage those things. Everything about your amazing work on this game and how much we love it aside, purely on a human level we absolutely never want you to do anything that makes you feel unwell or uncomfortable for our sakes. Just take care of yourself when you need to. Seriously. Everything else can wait. Nothing else matters.

I know I may sound condescending, and I'm sorry about that. But I really, really wanted to tell you this, so I'm okay with taking that chance. You are what's really important -- not any other issue, deadline, or promise of the spectacular results you always deliver to us.

From my heart, thank you for everything that you do, and please go get some real rest, good food, and whatever it is you need to be happy and healthy, for as long as that takes. We will always be here when you return.

- Elsbie


Thank you very much for the kind words and concern. =)

Overall, I feel like I'm very lucky to be able to do what I do and have been doing it for so long now. With big content releases though, it's virtually inevitable that there's always that final push to get everything straightened out and released "on-time". Just always so many things coming together all at once and a bunch of last minute changes/adjustments and then working with the rest of the crew to get it all ready. So at those points in time, I do just kinda suck it up and push it through and then dump a bunch of work hours in just a few days to get everything out there. =P

Sylestia (and myself) highly rely on Festivals/Events/Sales to survive at this point in time. I believe that we made more income in the first 30 minutes of the Summer Festival than the entire rest of August combined. So there is definitely also a financial push to try and stay on somewhat consistent time frames so that I can make sure to keep Sylestia and myself properly funded lol. We have a lot of ideas to help alleviate this burden down the road, but for now, it is what it is and we just have to work around that issue.
Edited By Krinadon on 8/10/2019 at 9:40 PM.
Silverkitsu
Level 70
Sylestiologist
Joined: 8/24/2016
Threads: 133
Posts: 1,713
Posted: 8/10/2019 at 9:55 PM
Post #42
Yay! Thanks Krin for getting the festival up and we're all really excited to enjoy it, but take your time when you need to
Kalores
Level 70
Master Egg Hunter
Joined: 8/11/2013
Threads: 96
Posts: 3,192
Posted: 8/10/2019 at 10:38 PM
Post #43
Loving the Summer Fest so far, Krin! You especially caught my interest with the Nebula Lighira! You know how much I love my Nebula/Space themes. I can't wait to see the traits and colours, so I can decide which slots to select for my 2vis. :D
Grapejuice
Level 70
The Kind-Hearted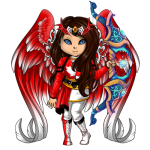 Joined: 1/8/2016
Threads: 142
Posts: 22,398
Posted: 8/13/2019 at 5:45 AM
Post #44
small question krin, take your time answering as it's no rush but i'm just wondering if theres gonna be any avatar items added to the festival store? Because so far it's just catalyst, beach hunting and previous summer fest items that are being sold there.

I'd like to know if thats just taking a little longer to be updated or if there aren't any avatar items being sold there this year around before I start splurging all my sun tokens on them
Somneli
Level 70
The Perfectionist
Joined: 1/9/2016
Threads: 81
Posts: 2,805
Posted: 8/13/2019 at 6:59 AM
Post #45
He said in gen chat recently that all the avatar items are released already and there's not another set to put in the store. So no, there won't be any avatar items in the fest shop.
Grapejuice
Level 70
The Kind-Hearted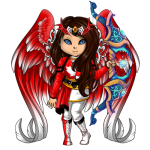 Joined: 1/8/2016
Threads: 142
Posts: 22,398
Posted: 8/13/2019 at 12:31 PM
Post #46
cool thanks Som!
Megandogslover
Level 21
Joined: 7/16/2019
Threads: 0
Posts: 9
Posted: 8/18/2019 at 7:38 PM
Post #47
https://www.sylestia.com/view/pets/?petid=5083590

I like to find eggs
Edited By Megandogslover on 8/18/2019 at 7:40 PM.
Winnowill
Level 70
The Fortuitous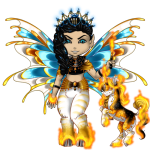 Joined: 5/9/2015
Threads: 292
Posts: 2,229
Posted: 8/18/2019 at 9:46 PM
Post #48
I cant seem to find the post, but I was certain rikki's and nytes were getting a new trait added in. Im not sure if it had slipped the mind, or if its still being worked on, I did want to ask if there was maybe an estimated time-frame for those? I know you're probably a lot busy, was just curious. Thank you for your hard work with the fest.
Krinadon
Level 70
Guardian of the Realm
Site Administrator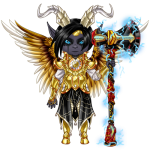 Joined: 12/17/2012
Threads: 818
Posts: 12,038
Posted: 8/18/2019 at 10:58 PM
Post #49
Link: https://www.sylestia.com/forums/?thread=79397&page=5#48
Author: Winnowill
Time Posted: 8/18/2019 at 9:46 PM
I cant seem to find the post, but I was certain rikki's and nytes were getting a new trait added in. Im not sure if it had slipped the mind, or if its still being worked on, I did want to ask if there was maybe an estimated time-frame for those? I know you're probably a lot busy, was just curious. Thank you for your hard work with the fest.


Yep. I am still working on them. =\

I ended up having to upload about 500 layers for the Puffadore traits added in today because they have a new tail and new ears. And have been working on the Luffox because I have to reupload every single file for the Adults as we resized them to proper proportions in the PSD file. I can't add in just the new Luffox traits because they won't match the in-game base - so I have to reupload everything. It's about 2500 files for that. =|

So yep, I am still working on it lol. I will be spending most of today working on it and hopefully I can get close to being done with everything after today!
Winnowill
Level 70
The Fortuitous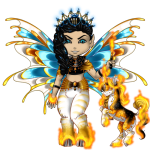 Joined: 5/9/2015
Threads: 292
Posts: 2,229
Posted: 8/18/2019 at 11:03 PM
Post #50
I just read that to hubby and hes just shaking his head. lol That is a /lot!/ of files. I dont think many realize how time consuming that kind of ordeal really is. I very much appreciate the response, the next week contest should keep everyone preoccupied for the most part xD.
Go to Page:
1, 2, 3, 4, 5, 6... 18, 19, 20
Go to Top
This Page loaded in 0.019 seconds.
Terms of Service | Privacy Policy | Contact Us | Credits | Job Opportunities
© Copyright 2011-2020 Sylestia Games LLC.
All names and logos associated with Sylestia are Trademarks of Sylestia Games LLC.
All other trademarks are the property of their respective owners.
For questions, comments, or concerns please email at Support@Sylestia.com.