The above was made by Lavenderrain go check her out she is amazing!
Hello welcome to my page! if you need any help just tell me! Now just a couple of heads up the only pets I won't ever sell are my max stat pets, however anything else is up for grabs If you see a pet you like by all means let me know! so If you do want them just send me a price and i'll tell you if its okay or not. If a pet is not up for breeding and you would like to breed to it mail me about it and I'll put them up (unless I say otherwise)
Items for sale
Lots of relics, armor, and accessory. I also sell some things from the scale shop so make sure to check the trade broker!
Some facts about me
My favorite sylesti is the Vulnyx
I'm genderfluid
I'm Human.
I like the color blue
I'm Ace and Bi
Avatar Item's I'm looking for:
https://docs.google.com/spreadsheets/d/1F8hgfHWJoI-0XGMsXsL4WS6-8OGbEq32yTVBuRD49AE/edit?usp=sharing
My Wishlist
https://www.sylestia.com/forums/?thread=15727&page=295#2944
Also can anyone guess what is the theme for the name of my stables?
*Hint it's from a board game*
A Very Punny Poem,
Cod the Puns that I tell,
Sea people don't think they are well.
I think thats full of abalony,
and cheese and macaroni.
They are Fintastic in my eyes,
it always a surprise.
Although Shard may disagree,
I say "Whale there is nothing that can stop me for I should have a degree."
Water you going to do about it I ask.
and she reply's "I will spread awareness that is my task"
We shake our heads and say "Cod the puns I(She) tell(s)."
What did ya'll think of my poem? XD Make sure to Check out Shardstar8's peom over at her page!
Some wonderful art from some wonderful people!
thanks to Nightbanewolf for the beautiful Grape-wolf!
Thanks so much to Shiraishi for the wonderful drawing of me and my starter pet kindheart!
Thanks Vineyiea for the beautiful Shadow kitten adoptable
Thanks Galexiadraws for the awesome Gif of my Starter pet!!
Special Moments!
SpaceElf was tested by SpaceElf1!
Clubs and services I'm a part of
https://www.sylestia.com/forums/?thread=41549
https://www.sylestia.com/forums/?thread=44801
https://www.sylestia.com/forums/?thread=45061&page=1#
https://www.sylestia.com/forums/?thread=44890&page=1#
My Scale Sale/Trade thread
https://www.sylestia.com/forums/?thread=46727
My Trading Stall
https://www.sylestia.com/forums/?thread=94258
Notes to self
PercyPJOpiper wants a wild river vul when they are starting up
Part 16: 1:30-1:35
kind;mist;Goldensoul;Hopestream;100;soul;heart;burr;dapple;She-cat;storm;
Shooting star Max stat 6 vis project
Common - 0TP
Uncommon - 1TP
Rare - 2TP
Epic - 4TP
Mythical - 6TP
MAP/AMV
https://www.sylestia.com/forums/?thread=47779
TO DO LIST:
get all tabs for all 5 stables
get philters for projects
Get 50 tabs
get 1-vis for every trait
Max stat project collection
Joi
items - https://www.sylestia.com/forums/?thread=52564&page=1
pets - https://www.sylestia.com/forums/?thread=52582&page=1
Eliope
https://i.pinimg.com/originals/b3/e0/ed/b3e0edf6ada0e52a7c48c00db285d7f2.jpg
148,742 scales - reg rikki essence
Marionettez sylesti
https://www.sylestia.com/view/pets/?petid=5581025
https://www.sylestia.com/view/pets/?petid=6038820
Storm Dragons Sylesti
https://www.sylestia.com/view/pets/?petid=5864197
https://www.sylestia.com/view/pets/?petid=5687010
https://www.sylestia.com/view/pets/?petid=5762850
https://www.sylestia.com/view/pets/?petid=5697282
https://www.sylestia.com/view/pets/?petid=5694392
https://www.sylestia.com/view/pets/?petid=5709246
https://www.sylestia.com/view/pets/?petid=5692563
https://www.sylestia.com/view/pets/?petid=5418793
https://www.sylestia.com/view/pets/?petid=5951591
https://www.sylestia.com/view/pets/?petid=5294823
previous avatars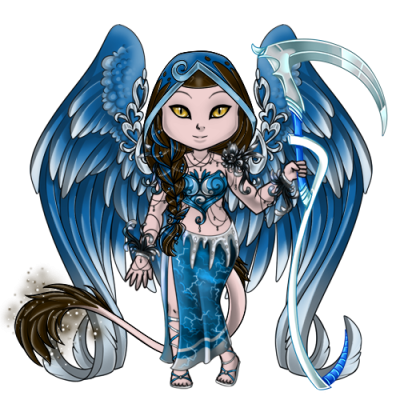 colours:
Head One: 005494
Head Two: 6BADD1
Wings One: 1266A6
Wings Two: CEE0ED
Back One: EFD0CF
Back Two: 301E00
Sam's Scavanger Hunt Solvers:
1. Encryption
2. Firegem1401
3. Tora4403
4. Bobeatspie300
5. Shimeree
6. Sinnisterra
7. Torey
8. Limor