Formerly wavypavy
There seem to be an awful lot of 'silver's on Sylestia now, so you can call me kitsu for short.
Unfortunately I just haven't been playing as much as I used to or want to. I still come on when I can, and would still very much like to finish my projects, but it's not often that I have time to work on them. I'm going to set up a lot of my pets (particularly themes) for sale and slowly crawl through my projects. If I've pre-ordered a project pet from you, I would still love to buy it, and I'm sorry if I'm really hard to contact.
About Me:
My favourite thing to do on Sylestia is completing breeding projects. I sell offspring from my projects and regen pairs (see below), but I mainly do breeding projects for myself. I'm always happy to help new players by answering questions, or in any other way I can, and respond to PMs as soon as possible.
I'd like to own a tagged or purebred of every restricted trait set theme, and eventually breed a fully visible pair of the theme and traits. So far I've got purebreds of most and a couple of finished pairs.
I usually accept random friend requests, but can't think of any reason why people send them. Please explain it to me.
Outside of sylestia I'm dragging myself through school, doing a lot of drawing, and designing a tabletop RPG similar to D&D, but meant to operate on a more epic scale and focus more on how heroes change the world around them. If anybody happens across this and would like the basic rules to read through and/or do some play testing let me know.
My Threads:
Breeding Pair Offspring Sales
Active Projects
Max Stat Designs For Use
Clay Combatants Max Stat Project
Winter Morning Lighira Max Stat Interest
Groups
Project Patrons
~Releasers of Sylestia~
Project Group
Noteworthy Achievements:
(I use a different convention for dates to sylestia)
Bred first 6v Blue Steel Bunny Luffox 30/1/2018
Designed the Moon's Light Lunemara 13/5/2018
Most Favourited Puffadore Design On Generator
(with 47, as of 15/10/2018)
Bred first 6v Winter Morning Lighira 12/12/2018
Designed the Red Squirrel Luffox 9/8/2019
The one that couldn't be trapped, may you be forever free and wild:
The victim of a full stable and careless planning, may you find a better home:
Personal Notes:
Lup Pairs:
3584913 and 3559532
3559535 and 3617756
To Do List:
-Release random rikkis and others
-Make space and sort purchased pretties
-Designs for regen lups
-get stoneweave gear (https://www.sylestia.com/forums/?thread=77686)
Avatars: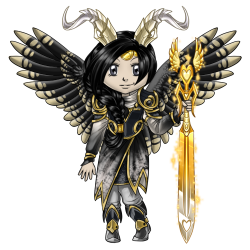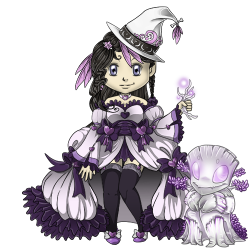 LF Lunar Fairy Vestments (virtuous and/or recolourable)
[img]https://www.sylestia.com/image_builder_avatar_test.php?S1=2&S2=3&S3=18&S4=4&S5=1&S6=2&S7=126&S8=0&S9=0&S10=4&S11=0&I1=cupids_gallant_sword_angelic&I2=lunar_fairy_vestment&I3=1_sun_cultists_horns_long_solar_flare&I4=deity_champions_swords&I5=tamers_owl_wings&I6=dream_stealers_sigil&C1=E6D4BF&C2=585866&a