Overview
Stables
Hatchery
Inventory
Wardrobe
Referrals
Settings
Seasonal Festival
World Map
Generator
Breeding Grounds
Party
Task Log
Mission Log
Quest Log
Player Trades
Trade Broker
Currency Exchange
Eggling Auction
Pick A Door
Official Games
Un-Official Games
Jinxie's Jamboree
Festival Shop
Diamond Shop
Avatar Shop
Scale Shop
Inbox
Forums
Community Polls
January 22nd, 2020

161 Online
12:09 AM
Advanced Search
Active Players on Sylestia
Category
Total
Yesterday
Players
7,560
993
Sylestia Pet Data
Category
Total
Yesterday
Pets
5,420,060
1,848
Generated
399,096
230
Captured
841,306
363
Bred
4,179,658
1,255
Statistics updated daily at midnight
Recent Announcements
Thread
Posted
Winter Festival Pet Tr.. Dec 26 Winter Festival Diamon.. Dec 23 Winter Festival Overvi.. Dec 22 Sylestia's 7th Ann.. Dec 17 2019 Stocking Stuffing Dec 15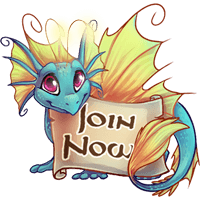 Forum Index > News and Announcements > Summer Festival Overview
Page 13
1, 2, 3... 12, 13, 14... 18, 19, 20
Go to Page:
Author
Thread Post
Faeyla
Level 70
Trickster
Joined: 10/11/2014
Threads: 14
Posts: 857
Posted: 9/10/2019 at 11:23 AM
Post #121
Now that I have had a bit of time to calm down, hopefully I can put together a decent post.

Nothing like seeing this ping on my dinner break at work and suddenly feeling panic about all those pets I spent money on possibly going poof because the rules are suddenly being changed at the last minute for no really good reason.

Token hoarding should not be surprising. I knew that would happen strictly due to the changing them into cash mechanism. This is the mechanism that needs to be addressed. I always thought it was a really bad idea. Changing the auto complete for sandbox pets is not addressing that issue at all. In fact, the last minute change in auto completion punishes those of use who have been spending our token on boxes. I would have been better off hoarding my tokens. At least then I would not be worrying about if I could meet this new criteria in order to get my pets.

I am fortunate in that I have not had a huge amount of time to play, so I have a decent stockpile of stuff to use on my boxes. It was not my intent to hoard those, but now I will certainly plan on doing that in the upcoming fests just in case the rules get changed at the last minute again. I would much rather help others out, but not at the cost of losing my own pets.

The number one issue with this change is the timing of it. I have no problem with auto completion having set percentages or even going away all together, IF I know about it from the get go. Frankly looking at the numbers at the last minute and changing the rules is really not the best idea. Changing it right before fest closes is just mean. I am happy I did not have time to play any of the contests because getting a fabled cata at this point would just make me angry.
Savynn
Level 70
Sylestiologist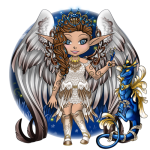 Joined: 12/18/2012
Threads: 164
Posts: 3,909
Posted: 9/10/2019 at 1:01 PM
Post #122
I've been mostly stuck in the world of nurture leaderboards this fest so I've ended up being really slow to get things done with sculpting but I admit I do almost always procrastinate which I know I shouldn't. I also like just having a good idea of what supplies I have at the end. I can see what I got from the leaderboards ending and plan from there. I also can work some more on gold for converting pearls once the fest is over. I usually spend quite a bit of gold on themed pets, space, and nets during the fest. I have to agree the timing feels harsh and that it also promotes people not wanting to use agents on others' sandboxes. I'm honestly not sure what the best solution would be but I do wonder about what Faeyla said about the issue doesn't really feel like it's getting addressed.

So it comes down to having excess tokens and those tokens being hoarded to be converted into gold later, right? Maybe there could be some other sink for tokens? Come to think of it, could it be worse than usual this time because there weren't any avatar items in the festival shop to buy this time around? Usually I end up buying everything available and then have to continue to use tokens on both boxes and other items. There wasn't really much compelling reasons to actually spend 10k in the shop this time around for me. Retired chests aren't generally very kind to me with generally just throwing me a blue rarity item that I already have and doesn't sell for much. (I know these are great for new players though.) If there was another achievement for getting all tasks done or something then I would have had more incentive. There wasn't any maze or haunted house to enter either with additional tokens, either. You can only move on with fishing with using diamonds or gold. I'm sure I'll want to get the upcoming Haunted House achievement done by entering it so many times which I generally have to use tokens for.

I do apologize if I'm misunderstanding the circumstances of what's going on. Just those are some thoughts I have on it.

Also if you do try to use more of the the idea of having a super achievement for getting all achievements done to try to get people to use up tokens would you consider taking mercy on us for snow wars? Not all of us are as adept at it or enjoy it to the extent that many others do. Maybe have the snow wars achievements more on their own thing or something and have the rest of the achievements have their thing? I know this is two fests away but the thought of having to complete all of the snow war achievements kinda terrify me.
Krinadon
Level 70
Guardian of the Realm
Site Administrator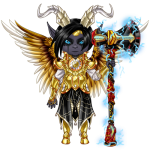 Joined: 12/17/2012
Threads: 798
Posts: 11,753
Posted: 9/10/2019 at 3:01 PM
Post #123
A couple things. First, just to quickly address Forum Games as I have seen a few concerns about their prizes, we almost always include a Box of Supplies/Agents for rewards with catalysts as well as a couple hundred currency tokens as a participation prize. This would be more than enough to cover the 4 Agents per Catalyst required for auto complete.

As an extra bonus to help alleviate the stress some of you are having over your sculptures - I will run another Pick a Door Series this week/early weekend that will include mostly prizes of Sculpting Agents. I will get the times up and posted ASAP so look for that announcement soon.

Moving forward, I will try and provide clearer insight on these types of changes with more warning and I apologize for any inconveniences caused by this announcement.
Fennimage666
Level 68
Trickster
Joined: 8/19/2019
Threads: 25
Posts: 1,108
Posted: 9/10/2019 at 3:05 PM
Post #124
Thank you!
AC9123
Level 70
Trickster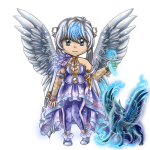 Joined: 3/3/2017
Threads: 125
Posts: 1,860
Posted: 9/10/2019 at 3:05 PM
Post #125
Lol I read your message about Snow Wars, and I do admit that I am very bad at it too XD That's not happening for me...
And I do agree, strangely I had more sun tokens than usual, and I realize it's because I didn't have a background or two to buy. That is probably one reason for the extra tokens this time, but maybe people hoarded during previous fests? For fishing I would have been happy with an option to reset the board using sun tokens as well.
Eighteen
Level 35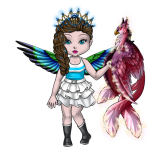 Joined: 4/15/2019
Threads: 9
Posts: 16
Posted: 9/10/2019 at 3:13 PM
Post #126
um,hi,i am kind of new to this game and i have some animals for sale if you want some
Asviloka
Level 70
Ghost Writer
Joined: 3/12/2014
Threads: 80
Posts: 1,533
Posted: 9/10/2019 at 4:48 PM
Post #127
Thank you, Krin. This, along with the outpouring of support from your wonderful community, goes a long way to mitigating the horror of last night's shocking announcement. I know you're only trying to make the game better in the long run, and we really appreciate the pledge for earlier communication of intention in future. :)
Bunne
Level 70
Fancy Pants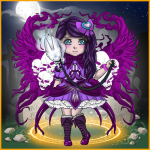 Joined: 8/2/2018
Threads: 34
Posts: 769
Posted: 9/10/2019 at 4:56 PM
Post #128
I feel that the 16% rule is pretty fair for auto-completing sculptures, although a little more time would have been beneficial.

For the hoarding tokens thing: I am one of those people that has lots of extra tokens this fest. With no festival shop avi items, and no "token sink" feature this fest, there is only so much I can spend tokens on. If the beach had an option to move locations with tokens, I'd be all over that! As of now, I have more poles/shovels than I can sell or use by the end of fest. I'd happily use tokens to move beaches, similar to the Haunted House or Winter Wonderland features. I only have a couple hundred of those tokens, because I used them as I got them. Unfortunately, I have lots of Spring tokens, as there was no token sink for that fest either.

If you do change something regarding tarnished tokens, please let us know before the next fest if applies to, so we can plan accordingly :) Thanks!
Orcastration
Level 70
Fancy Pants
Joined: 11/1/2018
Threads: 220
Posts: 23,849
Posted: 9/10/2019 at 5:27 PM
Post #129
Thank you!

~orca2whale, desperate to finish all her orcas XD
Ariabella
Level 64
Assistant to the Sculptor
Joined: 8/28/2019
Threads: 5
Posts: 50
Posted: 9/10/2019 at 7:07 PM
Post #130
On a lighter (ish) note, I started here in the latter half of the festival and have to say that I've had an enormous amount of fun with it! Great job! Sylestia feels like a little community of people living in the same town. Everyone is so helpful, polite, and friendly :) I've not played a game that felt like that before.

The only drawback is that the festival is over now....I don't know what to do with myself now when i get here and can't go to Esior's Cove! LOL Can't wait until the next festival :)

In the meantime, I'll have fun exploring and breeding my fluffies as well as finishing my sand sculptures ;)
Go to Page:
1, 2, 3... 12, 13, 14... 18, 19, 20
Go to Top
This Page loaded in 0.013 seconds.
Terms of Service | Privacy Policy | Contact Us | Credits
© Copyright 2011-2020 Sylestia Games LLC.
All names and logos associated with Sylestia are Trademarks of Sylestia Games LLC.
All other trademarks are the property of their respective owners.
For questions, comments, or concerns please email at Support@Sylestia.com.