Hmmm...about me? Well, I love to breed and have a ton of projects going at once. I generally just breed for myself, but I'm happy to sell to anyone who is interested.
I use to be good about setting up non project pets for breeding, but I've become a lot more lazy about it. If there is one you'd like to breed with just let me know.
Ignore the online status since I don't usually log out on my tablet. I'm usually on at some point every day.
Avi items wish list:
Irish clerical robes (any except for spring dew)
Ghostly Pirate Costume (any)
Fireworks dragon (ryu)
Solar eclipse sea dragon
Nereid's scrying orb (cerulean stream)
Fae fire staff (sea mist)
Putting this here so I can find it:
https://www.sylestia.com/forums/?thread=59993
Gen chat link:
https://www.sylestia.com/cometchat/modules/chatrooms/index.php?basedata=null
Tori's maps:
https://www.sylestia.com/forums/?thread=55519
Species pronunciation:
https://www.sylestia.com/forums/?thread=31554&page=2
My active projects, as of 5/9/19 are:
Aeridini
- 1
-Mixed restricted traits - max stat
Aurleon
- 1
- Spring Storm 6vis
Ferrikki
- 3
- Flame 6vis still playing with colors
- Easter sunrise 6v with Skullmoth's tail
- 6vis max stat with skullmoth's witch hat and victorian ribbon
Still tweeking colors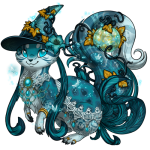 Griffi
- 1
- Arctic Glacier 6vis
Lighira
- 1 with two options
- Glowlight Oasis Max stat 6vis with petal wing
- Glowlight Oasis Max stat 6vis with Ancestral diety cape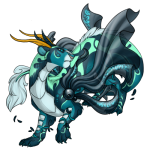 Lupora
- 1
- Max stat 6 vis with 150 mana
Morkko
- 1
- Midnight Magic 6vis
Qitari
- 2
- Mixed restrictive traits (150 mana) - still playing with the colors
-Breaching Orca 6vis
Sylvorpa
- 1
- Black Widow 6vis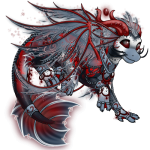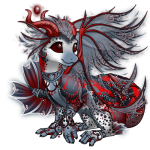 Vulnyx
- 2
- Max stat (150 mana) dye project 6vis - at least two color options