Overview
Stables
Hatchery
Inventory
Wardrobe
Referrals
Settings
Seasonal Festival
World Map
Generator
Breeding Grounds
Party
Task Log
Mission Log
Quest Log
Player Trades
Trade Broker
Currency Exchange
Eggling Auction
Pick A Door
Official Games
Un-Official Games
Jinxie's Jamboree
Festival Shop
Diamond Shop
Avatar Shop
Scale Shop
Inbox
Forums
Community Polls
August 22nd, 2019

150 Online
2:02 AM
Advanced Search
Active Players on Sylestia
Category
Total
Yesterday
Players
7,226
997
Sylestia Pet Data
Category
Total
Yesterday
Pets
5,102,399
2,697
Generated
358,494
412
Captured
781,809
739
Bred
3,962,096
1,546
Statistics updated daily at midnight
Recent Announcements
Thread
Posted
Summer Festival Overvi.. Aug 9 Lost Grove Zone Reboot Jul 11 Lost Grove - New Theme.. Jul 9 Patriotic Event Overvi.. Jul 3 Diamond Sale and Doubl.. May 24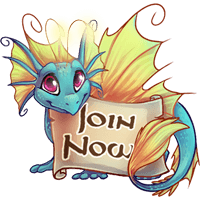 Forum Index > Official Games and Contests > 2019 Summer Festival - Avatar Design
Page 3
1, 2, 3, 4, 5, 6
Go to Page:
Author
Thread Post
Caramelcoco
Level 70
Majestic Sculptor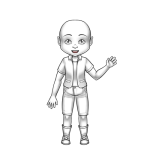 Joined: 3/30/2018
Threads: 93
Posts: 4,518
Posted: 5/19/2019 at 1:46 PM
Post #21
Avatar Held
Basket of Flowers

Britters
Level 70
The Eggstraordinaire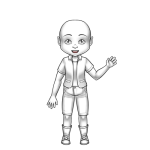 Joined: 8/25/2014
Threads: 159
Posts: 1,926
Posted: 5/19/2019 at 3:47 PM
Post #22
Alright, so I've had this idea since right after last year's Summer Festival. I will state now that I'm aware there is another mermaid outfit already submitted but this is just my interpretation of a mermaid outfit for Sylestia. I think they are different enough, and after all there have been multiple similar outfits submitted before in the past (ie. the Steampunk entries from Fall). Without further ado, I present...

Mystical Mermaid Set



Mermaid Outfit (Female): Okay so we have a fin obviously. The Blooming Genie outfits from this past Spring Fest really gave me hope for this being possible. Obviously my skills aren't great and therefore I'm sure that artists can render a much better version than I can. Now, besides the fin we have some strings of pearls and a little bit of what I imagined to be like fish netting making up the top. NOTE: The fins for both my male and female examples look the same, but I think subtle differences could be fun to play around with

Mermaid Crown/Circlet/Headdress: So, I realize I went with red hair which gives my example a very "Disney" vibe, but that wasn't necessarily intentional xD I imagined this as a very loose braid pulled over one shoulder, with flyaway strands framing the face. The crown/circlet thing is like a wire wrap going around the head with little crystals/rocks of varying sizes attached all the way around.

Mermaid Narwhal Companion: Fairly self explanatory. This held item is a little narwhal friend that the mermaid can call using the shell (yes...thats a shell and not a croissant xD) in her hand. Obviously you guys can do much better colors and patterning on these than I can.



Outfit: Okay, I left the fin off of the male so that it wouldn't have to draw it again...just pretend it's there. The male has a waist wrap of the fish netting and a necklace of shark teeth.
Head: Basically the same as the female, though I did less crystals and made them mostly longer to make it more masculine. I wanted to do a hairstyle but could not figure one out that I thought was good enough.
Held: A mermaid outfit would not be complete without a trident. This...this trident sucks xD but I was rushed to get this up in time. In know the artists could rock this.

NOTES: So I didn't end up doing a back item but it'd be cool for there to be one. Also, I didn't do anything on their arms, which I probably should have. Maybe more fish netting or some bracers made of coral. :)
Edited By Britters on 5/28/2019 at 10:32 PM.
Sleepwalking
Level 60
The Artistic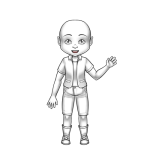 Joined: 5/23/2014
Threads: 17
Posts: 493
Posted: 5/19/2019 at 5:09 PM
Post #23
Awww thanks !
SpaceElf1
Level 70
Mojo Master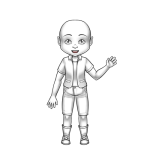 Joined: 9/17/2014
Threads: 502
Posts: 9,991
Posted: 5/20/2019 at 3:42 PM
Post #24
Swimming Platform Background--




Tamed Sylvorpa Held--

Edited By SpaceElf1 on 5/20/2019 at 3:44 PM.
Mythnomer
Level 70
Omniscient Gardener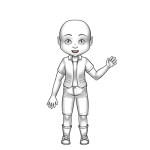 Joined: 6/2/2018
Threads: 9
Posts: 107
Posted: 5/20/2019 at 7:27 PM
Post #25
Summer on the Farm

Superocelot02
Level 42
The Tender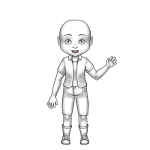 Joined: 11/10/2018
Threads: 71
Posts: 2,272
Posted: 5/20/2019 at 7:42 PM
Post #26
Oh I like!
Lishie
Level 70
Guardian of the Realm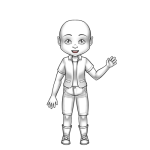 Joined: 3/8/2019
Threads: 3
Posts: 53
Posted: 5/21/2019 at 12:19 AM
Post #27
Since I didnt get a response I kinda hamfisted the lineart a bit..
I present, fairy mushroom swimwear


and back.




the floatie is meant to kinda look like mushroom gills but its hard to balance that and have it not look creepy.

the pink on the nose was an idea of coloured zinc cream, but since there was no call for "makeup" items feel free to ignore it.

Edit: now with held item



Edit again: theres a hat to match now

Edited By Lishie on 5/22/2019 at 3:37 PM.
Hama
Level 70
Trickster
Joined: 8/11/2017
Threads: 11
Posts: 42
Posted: 5/21/2019 at 12:57 AM
Post #28


I just really like sunset-esque colours and sheer fabric
Did I get a bit lazy because my computer kept freezing? Yes.
Oops

In case I don't get around to the male version, my idea for it is a tank top in place of the bikini, and a sort of sheer open hakama top. Similar bottoms except they go all the way down to the ankles. Different colour schemes might be like mid-day colours (blues, yellows, whites), and night sky colours (dark blues, dark purples, blacks)
Orca2Whale
Level 68
High Priest
Joined: 11/1/2018
Threads: 161
Posts: 18,513
Posted: 5/21/2019 at 3:07 PM
Post #29
Nice :)
Orca2Whale
Level 68
High Priest
Joined: 11/1/2018
Threads: 161
Posts: 18,513
Posted: 5/21/2019 at 3:08 PM
Post #30
Lol yeah. I think i worked too hard on the potc idea but yeah yours looks good :)


(and honestly all i want is the orca held i designed so yeah but i decided it was weird random so added everythign else :p)
Go to Page:
1, 2, 3, 4, 5, 6
Go to Top
This Page loaded in 0.010 seconds.
Terms of Service | Privacy Policy | Contact Us | Credits
© Copyright 2011-2019 Sylestia Games LLC.
All names and logos associated with Sylestia are Trademarks of Sylestia Games LLC.
All other trademarks are the property of their respective owners.
For questions, comments, or concerns please email at Support@Sylestia.com.