Overview
Stables
Hatchery
Inventory
Wardrobe
Referrals
Settings
Seasonal Festival
World Map
Generator
Breeding Grounds
Party
Task Log
Mission Log
Quest Log
Player Trades
Trade Broker
Currency Exchange
Eggling Auction
Pick A Door
Official Games
Un-Official Games
Jinxie's Jamboree
Festival Shop
Diamond Shop
Avatar Shop
Scale Shop
Inbox
Forums
Community Polls
August 22nd, 2019

150 Online
2:00 AM
Advanced Search
Active Players on Sylestia
Category
Total
Yesterday
Players
7,226
997
Sylestia Pet Data
Category
Total
Yesterday
Pets
5,102,399
2,697
Generated
358,494
412
Captured
781,809
739
Bred
3,962,096
1,546
Statistics updated daily at midnight
Recent Announcements
Thread
Posted
Summer Festival Overvi.. Aug 9 Lost Grove Zone Reboot Jul 11 Lost Grove - New Theme.. Jul 9 Patriotic Event Overvi.. Jul 3 Diamond Sale and Doubl.. May 24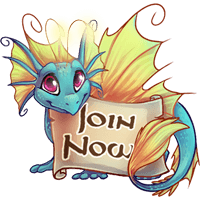 Forum Index > Official Games and Contests > 2019 Summer Festival - Avatar Design
Page 2
1, 2, 3, 4, 5, 6
Go to Page:
Author
Thread Post
Lonelymoonlight
Level 70
The Tender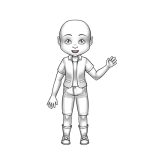 Joined: 10/18/2018
Threads: 1
Posts: 19
Posted: 5/16/2019 at 3:12 PM
Post #11
Link: https://www.sylestia.com/forums/?thread=76865&page=1#9
Author: SkyRaven
Time Posted: 5/16/2019 at 1:57 PM
Some of your pictures don't show up, and it looks like this, but the chocolate hair, strawberry outfit, mint wings and back do show up and they look pretty good, especially loving the wings!


That's probably due to the fact that I had to shorten some of the links, since I maxed out the character limit, rip.
I can try to fix it though.
Poeticthoughts
Level 61
The Sweet Tooth
Joined: 8/26/2018
Threads: 72
Posts: 1,319
Posted: 5/16/2019 at 6:48 PM
Post #12
This summer atire will look good with Godivia's "at the beach

The floatie is back, the drink is held (Blue recolorable, purple recolorable, and turquise recolorable)

Wolfiesparks
Level 69
The Perfectionist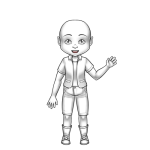 Joined: 6/4/2017
Threads: 30
Posts: 1,021
Posted: 5/17/2019 at 5:21 AM
Post #13
Reminder!
Sleepwalking
Level 60
The Artistic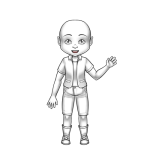 Joined: 5/23/2014
Threads: 17
Posts: 493
Posted: 5/17/2019 at 8:19 AM
Post #14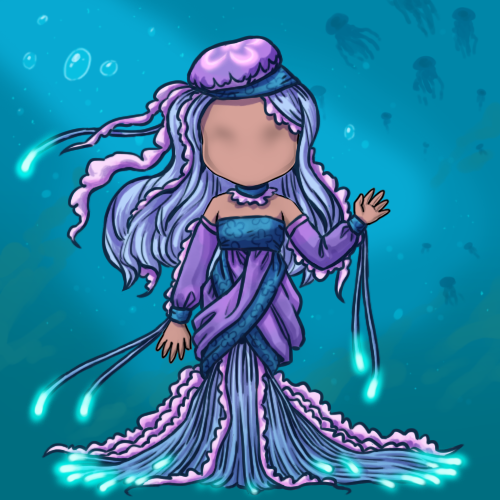 Jellyfish Lady

Outfit - Jellyfish Dress
Head - Jellyfish Cap
Held - Jellyfish Friends
Back - Jellyfish Waters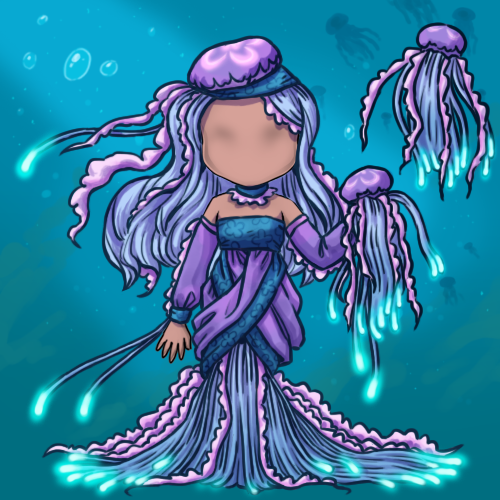 with the held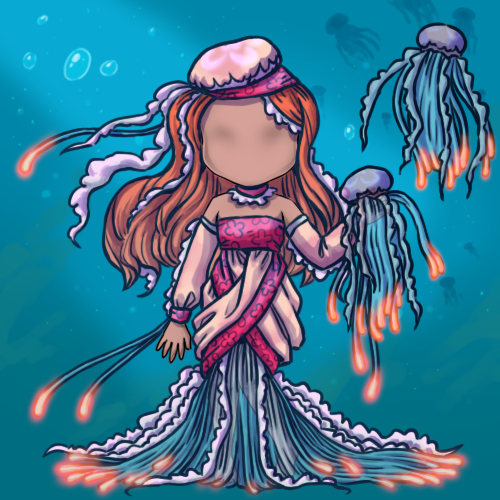 translucent version

Good luck everyone :)
Dragoil
Level 70
High Priest
Joined: 2/28/2016
Threads: 135
Posts: 1,563
Posted: 5/17/2019 at 11:07 AM
Post #15
*whistles* That's a fantastic entry! I love that design, Sleepwalking.
Saylah
Level 70
High Priest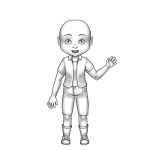 Joined: 1/27/2018
Threads: 43
Posts: 389
Posted: 5/17/2019 at 2:39 PM
Post #16
Wow, such amazing entries!!!
Orca2Whale
Level 68
High Priest
Joined: 11/1/2018
Threads: 161
Posts: 18,513
Posted: 5/17/2019 at 4:43 PM
Post #17
~Oceanic Mermaid/Merman~

Male:


Female:



(Note that I usually draw more detailed the nthis, I was a bit lazy drawing the male and the female....well, yeah., and I hate using digital drawing with mouses so sorry for the bad drawing. I also had my printer dying on me/cellphone issues so there's that.)

Outfit: Mercostume
~!Comes in versions of Ariel (looks like ariel from The Little Mermaid), Coral (more purple and blueish), and Seagold (green and yellow) or other combinations you can think of (im mindbalnk about variations)
~Designed after the mermiads from POTC: On Stranger Tides (so no bikini tops but more of a tank or tubetop designn with scales)
~More elaborate tops then what I designed, I forgot to add the female top accessories. Again.and there are supposed to be scales and things. Shells. Beads. Coral. (I can redraw stuff if you want me to though)

Held: Oceanic Creature
~Comes in varients of Orca/Killer Whale, Dolphin, and Shark
~Has a little "water bubble" thingy coming out the top (or something similar). Not 100% about this part though.

Back: oceanic Background

~(I think this s alreayd in the game, if so just let me know and I can make one that doesn't show the seafloor)

EDIT: Oof I feel so basic now....Darn it phone that won't let me upload nice pictures and darn it computer that's being stubborn and darn it that I don't have the right things to erase part of the avater to draw fins :P

Anyway....
~All i request is that you keep the clownfish on the back if you do change it a little.. My friend, who likes playign as a clownfish for some weird reason/comdeic effect, was the one who got me and my best friend into liking fishy subjects.And into gaming. He was a clownfish, my BFF was a dolphin, I got the orca. If it wasn't for him I'd still be a kittycat (which isn't as creative). So the clownfish is a bit of a tribute to him (i lost contact iwth him and I havne't seen him in about a year so yeah not sure if i'll see him before i go to collage). That and if he hadn't introduced me to gaming, I wouldn't even be here. So yeah. Kinda my wayof saying thanks.
~Seacreatures featured need not be the same creatures (i chose a color and doodled)



Thanks to eveyrone for giving me the idea to design an orca held. I forget names but I don't forget faces ;)

Hope it's ok....;D
Edited By Orca2Whale on 6/20/2019 at 12:43 PM.
Sleepwalking
Level 60
The Artistic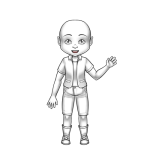 Joined: 5/23/2014
Threads: 17
Posts: 493
Posted: 5/17/2019 at 5:52 PM
Post #18
Thank you very much ! :D
MistressNyx
Level 70
Warden of Umbra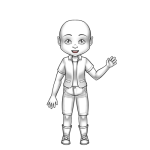 Joined: 1/19/2018
Threads: 113
Posts: 2,050
Posted: 5/18/2019 at 4:14 PM
Post #19
Sleepwalking, that's amazing! Your design had better be chosen!
Piclethedarklord
Level 34
Joined: 2/21/2019
Threads: 81
Posts: 1,402
Posted: 5/18/2019 at 4:40 PM
Post #20
warning im a terrible artist


inkbrush


its same for both genders (and if it isnt a problem i would prefer that it was recolorable)


fused mask


the black eyehole is for the eye of the persons avi and is the same for both genders



inkbrush is summer related because splatoon (which it is from) takes place in the summer it is a held item


fused mask isnt summer themed but it doesnt really go with anything else (tho i suppose its summer related because the game that its from takes place in a tropical/warm area)
Edited By Piclethedarklord on 5/18/2019 at 4:41 PM.
Go to Page:
1, 2, 3, 4, 5, 6
Go to Top
This Page loaded in 0.010 seconds.
Terms of Service | Privacy Policy | Contact Us | Credits
© Copyright 2011-2019 Sylestia Games LLC.
All names and logos associated with Sylestia are Trademarks of Sylestia Games LLC.
All other trademarks are the property of their respective owners.
For questions, comments, or concerns please email at Support@Sylestia.com.