Overview
Stables
Hatchery
Inventory
Wardrobe
Referrals
Settings
Seasonal Festival
World Map
Generator
Breeding Grounds
Nurturing Grounds
Party
Task Log
Mission Log
Quest Log
Player Trades
Trade Broker
Currency Exchange
Eggling Auction
Pick A Door
Official Games
Un-Official Games
Jinxie's Jamboree
Festival Shop
Diamond Shop
Avatar Shop
Scale Shop
Inbox
Forums
Community Polls
Advanced Search
July 7th, 2020

120 Online
2:13 AM
Advanced Search
Active Players on Sylestia
Category
Total
Yesterday
Players
5,380
795
Sylestia Pet Data
Category
Total
Yesterday
Pets
5,732,132
2,426
Generated
422,556
500
Captured
888,750
139
Bred
4,420,826
1,787
Statistics updated daily at midnight
Recent Announcements
Thread
Posted
Patriotic Event Overvi.. Jul 3 Spring Festival Overvi.. May 23 Mother's Day Diamo.. May 10 Sylestia Job Opportuni.. Apr 23 Nytekrie Revamp Final.. Apr 13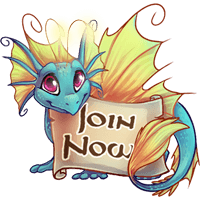 Forum Index > Official Games and Contests > 2019 Summer Festival - Avatar Design
Page 1
1, 2, 3, 4, 5, 6
Go to Page:
Author
Thread Post
Faiona
Level 64
Nature Walker
Site Administrator
Joined: 12/17/2012
Threads: 359
Posts: 4,317
Posted: 5/14/2019 at 7:41 PM
Post #1
Hello everyone! We will be holding design contests for the 2019 Summer Festival. Please make sure to read the rules carefully!




Rules



1. Design an Avatar Outfit for the Summer Festival. Please use the following bases to draw your avatar items on.

Male Avatar Base

Female Avatar Base

The following can be included all in one entry for avatars:

1 Avatar Outfit
1 Avatar Wings
1 Avatar Back Item
1 Avatar Held Item
1 Avatar Head Item

2. You must draw the items on the avatar base. In case your drawing skills aren't great then along with your drawing you can include a description to better help us envision your avatar items. If you are unable to draw something, then I am sorry, there will be no exceptions.

3. Avatar Items submitted must be Summer Themed. So anything to do with the Summer season, this includes any holidays that fall in the Summer season, Summer weather etc.

4. Please do not reserve posts. If you reserve a post I will delete your post.

5. Please do not Ping me with your submission. Please only Ping me if you have a question.

6. Before submitting your entry please make sure to scan the thread to see if someone else has done something similar. Try to make your entry unique and if someone has already done something that you were wanting to do...then I highly suggest you pick something different. If you feel someone has "copied" your design, do not say anything to that person - especially in this thread.

7. You may only submit ONE official entry. If you wish to submit more then you can send me a PM with drawings of your avatar item ideas. However all PMed entries that are sent to me will not count for prizes.

8. The end date is May 29th 2019 at 11:59 PM server, after that there is no guarantee that we will see your entry and the thread will be locked once designs are picked.



Note



I am very aware that it's typical to use google to search for ideas when designing things. However, it is extremely important that if someone happens to be referencing another person's artwork, it should not be possible to google it and find exactly what was used as reference. Please make sure to change it enough and be creative enough that you're making it your own design. This is extremely important not just for ethical reasons but also for legal reasons when we're implementing something onto our site. Thank you! =)



Prizes



All entries that are picked will have their avatar items created and be given one free copy of the submitted items. Everyone that participates will also receive a participation prize.

Don't comment on someone's entry unless you have something nice to say. If someone copies your entry then have faith in us that we will determine the correct winner. Please do not fight over entries, if I see anyone doing this in the thread then whoever is fighting will be disqualified.
Syrix
Level 70
High Priest
Joined: 12/14/2017
Threads: 82
Posts: 757
Posted: 5/14/2019 at 7:47 PM
Post #2
~I dunno what to call it~
The male version is basically the female base, but it has red and white striped shorts, a long blue tank-top with white stars and a red bandanna .
Bro I totally had this design already made xD
Edited By Syrix on 5/21/2019 at 12:20 PM.
Lishie
Level 70
Guardian of the Realm
Joined: 3/8/2019
Threads: 3
Posts: 55
Posted: 5/14/2019 at 8:32 PM
Post #3
Since I'm new to this thing, do the drawing of the winners submissions go into the game if they meet the art standards, or do artists re-draw them?
Ponder
Level 70
The Tender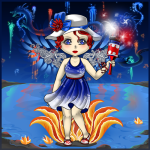 Joined: 8/29/2016
Threads: 122
Posts: 1,152
Posted: 5/14/2019 at 9:04 PM
Post #4
Wow, these are early! How fortunate that I already designed mine a week or two ago. And I'm glad, because I'm kind of excited about these. They came together really quickly after I had the inspiration.


I'm not actually sure what to call the set. I had the outfits named "Cloud Princess" and "Cloud Prince", so maybe..."Cloud Royal Garb"? "Sky Castle Regalia"? Or maybe just the "Fluffy Cloud" set?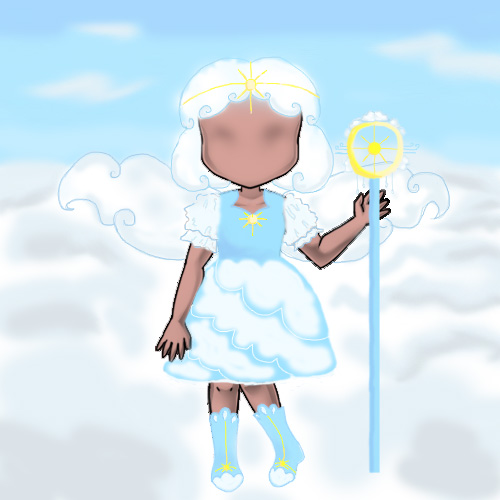 The cloud princess set:
Outfit: A fluffy dress with sun details.
Head: Fluffy hair with a sun crown or headdress
Wings: The wings are the part I'm the least happy with right now; they just need more detail or a different shape.
Held: A staff with a sun in the center, another circle outside, clouds on the top and filling in gaps, lines on the sides representing wind, and chains with raindrop beads hanging from the bottom. (A weather staff, basically.)
Background: A setting above the clouds. A reference from Google:


(I really like the pictures of clouds that look almost like a landscape, with a cloud "sea" with cloud "mountains" in the background.)



The male version, with poofy shorts, a cloud-shaped ruff, and shorter hair.


Another, more dramatic, coloration, based on storm clouds when the sun is low.



I also had an alternate female outfit with just one extra detail; I wasn't sure if it was really necessary: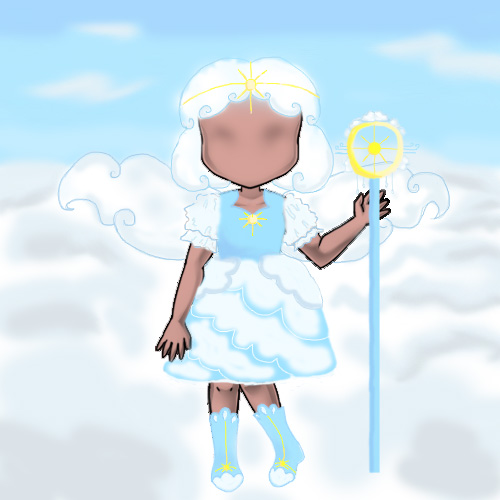 The only difference is the little cloud extras on the sides of the skirt. Not sure what they're called.

(Note: It probably doesn't need explanation, but it's summer themed because big poofy clouds are associated with summer weather.)

Ideas for other colorations:


A moonlit color would have black, silver, blue, and a bit of golden.



"Sunset Fire"(Sunset is a little predictable, but with a little variation maybe...) A change from the usual sunset, maybe make the color look almost like fire?

A pale sunset, and an overcast day color are other possibilities.

These are just suggestions, obviously.
Edited By Lonefox on 5/15/2019 at 12:02 PM.
Dootnoot
Level 23
Joined: 2/9/2019
Threads: 11
Posts: 106
Posted: 5/14/2019 at 9:14 PM
Post #5
By The Pool
---------





It's not the best i think they are good

Hat: A dad cap with a wave on it
Outfit: a jumpsuit that fades from pink to a indigo.
SHoes: two toned socks with black tennis shoes
Edited By Dootnoot on 5/14/2019 at 9:17 PM.
Godiva
Level 70
The Sweet Tooth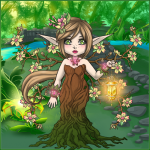 Joined: 10/24/2016
Threads: 45
Posts: 1,781
Posted: 5/15/2019 at 1:52 AM
Post #6

Lots of images this time....
(Improved version of my 2018 Summer design)


Summer Garden Party Attire /
Tropical Aurleon Flapper Attire


This design is based on the summer garden parties held at stately homes that you often see in period dramas (films like The Great Gatsby, Atonement, Downton Abbey, etc). The stately homes are always surrounded by beautiful gardens with tropical birds such as flamingos, peacocks, parrots wandering free...


I drew three colour versions, I hope that is ok!
Flamingo / Peacock / Parrot


Outfit: Summer Garden Party Attire / Tropical Aurleon Flapper Attire
Wings: Tropical Aurleon Feather Shawl
Back: Summer Garden Party Background
Held: Tropical Aurleon Familiar
Head: Summer Garden Party Headpiece / Tropical Aurleon Flapper Headpiece



Flamingo Attire
Peacock Attire
Parrot Attire
Summer Garden Party Background (Garden) - with/without gazebo
Summer Garden Party Background (Beach) - with/without gazebo
Edited By Godiva on 5/15/2019 at 3:00 AM.
Angelzrulez
Level 70
Vanquisher of Undead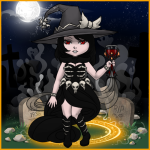 Joined: 1/9/2014
Threads: 19
Posts: 1,594
Posted: 5/15/2019 at 3:57 AM
Post #7


Resubmitting these ones:

Outfit: Rose Attire
Head: Rose Headdress
Back: Falling Roses
Wisiro
Level 70
The Kind-Hearted
Joined: 10/18/2018
Threads: 7
Posts: 524
Posted: 5/16/2019 at 1:35 PM
Post #8
I've decided to continue my "Ice Cream theme", so here are my designs;

So I'll start off with the hair.
Of course, the hair itself is made of Ice Cream, along with a cherry on top.
I was thinking of adding sprinkles, but decided not to, it's and idea tho.

Vanilla

Chocolate
Strawberry
Mint


And here are the dudes hair.

Vanilla

Chocolate
Strawberry
Mint


Anddd now for the outfits...
Originally, for the girls, I was gonna make the bottom of the skirt/dress transparent, but I forgot when making, and is too lazy to fix.

Vanilla

Chocolate
Strawberry
Mint


And then the dudes... again.

Vanilla

Chocolate
Strawberry
Mint


We move on to the wings, not sure as to what I was thinking when making this.

Vanilla

Chocolate
Strawberry
Mint


On with the held item, I made luffoxes with ice cream on their head, because why not?


Vanilla

Chocolate
Strawberry
Mint


Lastly I made a beach themed background, admittedly, it's not the best I could've done, but it's something.





I'd credit any references that I'd used but I didn't use any references.

Just gotta ignore the minor inconsistencies throughout this post...
Edited By Lonelymoonlight on 5/16/2019 at 3:14 PM.
SkyRaven
Level 70
Sylestiologist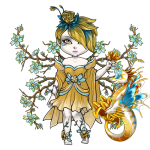 Joined: 7/13/2015
Threads: 70
Posts: 3,602
Posted: 5/16/2019 at 1:57 PM
Post #9
Some of your pictures don't show up, and it looks like this, but the chocolate hair, strawberry outfit, mint wings and back do show up and they look pretty good, especially loving the wings!
SkyRaven
Level 70
Sylestiologist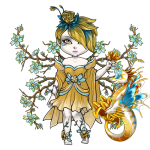 Joined: 7/13/2015
Threads: 70
Posts: 3,602
Posted: 5/16/2019 at 2:09 PM
Post #10
Sixties Summer Swing Party Set!
(working on the title, it's a bit of a mouthful)



Held
Sixties Swing Cane // Summer Spotty Polka Bag

Outfit
Summer Swing Party Attire (the male suit would've been paired with some shiny boots but I can't draw shoes lol)
Colour variations can just replace the green and gold (Eg, Blue and Silver, Red and ...gold?)

Head
Summer Swing Top Hat (can work ontop of a female hairdo too) // Summer Swing Hairdo (Sorry I can't draw hair for guys)

Inspiration mostly came from the fact I love collecting vintage dresses and the summer is the perfect time to wear them ^^
Classic suit and top hat design for the male, and I combined a few of my favourite vintage dress elements into one!

Edited By SkyRaven on 5/16/2019 at 2:14 PM.
Go to Page:
1, 2, 3, 4, 5, 6
Go to Top
This Page loaded in 0.023 seconds.
Terms of Service | Privacy Policy | Contact Us | Credits | Job Opportunities
© Copyright 2011-2020 Sylestia Games LLC.
All names and logos associated with Sylestia are Trademarks of Sylestia Games LLC.
All other trademarks are the property of their respective owners.
For questions, comments, or concerns please email at Support@Sylestia.com.