Overview
Stables
Hatchery
Inventory
Wardrobe
Referrals
Settings
Seasonal Festival
World Map
Generator
Breeding Grounds
Nurturing Grounds
Party
Task Log
Mission Log
Quest Log
Player Trades
Trade Broker
Currency Exchange
Eggling Auction
Pick A Door
Official Games
Un-Official Games
Jinxie's Jamboree
Festival Shop
Diamond Shop
Avatar Shop
Scale Shop
Inbox
Forums
Community Polls
Advanced Search
July 4th, 2020

210 Online
1:59 PM
Advanced Search
Active Players on Sylestia
Category
Total
Yesterday
Players
5,343
781
Sylestia Pet Data
Category
Total
Yesterday
Pets
5,726,076
1,376
Generated
421,774
157
Captured
888,201
165
Bred
4,416,101
1,054
Statistics updated daily at midnight
Recent Announcements
Thread
Posted
Patriotic Event Overvi.. Jul 3 Spring Festival Overvi.. May 23 Mother's Day Diamo.. May 10 Sylestia Job Opportuni.. Apr 23 Nytekrie Revamp Final.. Apr 13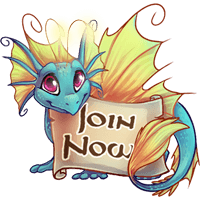 Forum Index > Official Games and Contests > 2019 Spring Festival - Create an Easter...
Page 3
1, 2, 3, 4, 5, 6, 7, 8, 9
Go to Page:
Author
Thread Post
Snilverslake
Level 61
High Priest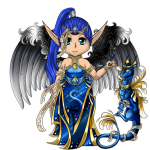 Joined: 6/25/2018
Threads: 93
Posts: 1,563
Posted: 4/17/2019 at 9:51 PM
Post #21
The festival starts on the 19th

misread
Edited By Silversnake on 4/17/2019 at 9:52 PM.
Kalores
Level 70
Guardian of the Realm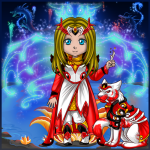 Joined: 8/11/2013
Threads: 97
Posts: 3,219
Posted: 4/17/2019 at 10:28 PM
Post #22
Thanks again for running this awesome forum game, Fai! I always love participating in it and seeing what everyone else does!

Real Life Entry:


All my crafting supplies are ready to go~




Oh no, is Easter cancelled?!




Oh, all better now~




Wait, did that Easter egg just hatch?!




Aww, mommy and baby are about to have their first kiss <3


Digital Entry:


My idea for this is an egg hunt right before the Sylestians come and find all the eggs... with the twist being what if the Sylesties decorated the eggs.
Edited By Kalores on 4/21/2019 at 9:34 AM.
Vivi
Level 18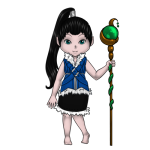 Joined: 12/9/2015
Threads: 0
Posts: 8
Posted: 4/17/2019 at 11:50 PM
Post #23
Link: https://www.sylestia.com/forums/?thread=75567&page=2#18
Author: Maddenedwarrior
Time Posted: 4/17/2019 at 8:21 PM
The only thing I can think of to enter digital egg
=P

https://drive.google.com/open?id=1QIM1lBoDe0tCwMMy1wjlD3xrn-nj_O6w


I had to request permission to view your submission...
Onedera
Level 60
Sweet Solver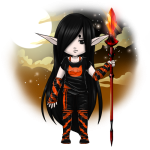 Joined: 9/16/2017
Threads: 16
Posts: 239
Posted: 4/17/2019 at 11:59 PM
Post #24
This is my first time entering in a contest like this, so here goes nothing! My digital art skill is kinda eh, but whatever. <3

Sorry, I accidentally pinged you


Edited By Onedera on 4/18/2019 at 12:00 AM.
Sairento
Level 70
Guardian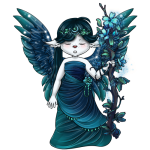 Joined: 8/24/2018
Threads: 135
Posts: 7,396
Posted: 4/18/2019 at 2:51 AM
Post #25
...I failed. The picture in my head was much better than this...
[Inspired by: Bulbori]
[Inspiration for pose: Bulbori]
[I forgot the glowy things above its head....]

Random01
Level 70
The Carver
Joined: 5/26/2017
Threads: 86
Posts: 842
Posted: 4/18/2019 at 3:35 AM
Post #26
Just to clarify do the entries this year need to be syletia themed?
Nightstooth
Level 70
The Tactician
Joined: 11/22/2018
Threads: 21
Posts: 147
Posted: 4/18/2019 at 3:44 AM
Post #27
My question got ignored or missed so I guess I'm not entering.
Twinkleunicorn
Level 60
Stocking Stuffer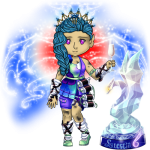 Joined: 8/17/2018
Threads: 119
Posts: 3,199
Posted: 4/18/2019 at 5:28 AM
Post #28
Can trust draw it instead of making it?
LemonSoul
Level 70
The Kind-Hearted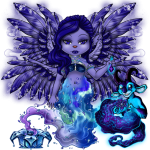 Joined: 1/27/2018
Threads: 151
Posts: 2,144
Posted: 4/18/2019 at 5:32 AM
Post #29
Link: https://www.sylestia.com/forums/?thread=75567&page=2#11
Author: LemonSoul
Time Posted: 4/17/2019 at 5:13 PM
Are we allowed to do a 2D type thing on paper (drawing, etc), or is 3D required?

Just asking in case I decide to participate. I'm better with drawing than anything. ^^

Also, when is the end of the Festival? Not sure where to look tbh ^^"


Sorry, but my question was never answered. ^^"
Mossflight2
Level 70
Sylestiologist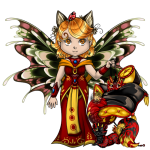 Joined: 1/15/2019
Threads: 64
Posts: 4,065
Posted: 4/18/2019 at 6:40 AM
Post #30
You are allowed to do drawings... someone asked the same question in earlier pages, so I think that was why your questions werent answered.

The end of the festival is this Sunday.
Edited By Mossflight2 on 4/18/2019 at 6:40 AM.
Go to Page:
1, 2, 3, 4, 5, 6, 7, 8, 9
Go to Top
This Page loaded in 0.017 seconds.
Terms of Service | Privacy Policy | Contact Us | Credits | Job Opportunities
© Copyright 2011-2020 Sylestia Games LLC.
All names and logos associated with Sylestia are Trademarks of Sylestia Games LLC.
All other trademarks are the property of their respective owners.
For questions, comments, or concerns please email at Support@Sylestia.com.