Overview
Stables
Hatchery
Inventory
Wardrobe
Referrals
Settings
Seasonal Festival
World Map
Generator
Breeding Grounds
Party
Task Log
Mission Log
Quest Log
Player Trades
Trade Broker
Currency Exchange
Eggling Auction
Pick A Door
Official Games
Un-Official Games
Jinxie's Jamboree
Festival Shop
Diamond Shop
Avatar Shop
Scale Shop
Inbox
Forums
Community Polls
December 7th, 2019

218 Online
10:32 AM
Advanced Search
Active Players on Sylestia
Category
Total
Yesterday
Players
7,313
1,309
Sylestia Pet Data
Category
Total
Yesterday
Pets
5,327,501
1,982
Generated
387,681
382
Captured
823,712
141
Bred
4,116,108
1,459
Statistics updated daily at midnight
Recent Announcements
Thread
Posted
Official Sylestia Merc.. Nov 30 2019 Advent Calendar Nov 30 Black Friday Extravaga.. Nov 27 The Maws of Madness Nov 11 Double Experience Week.. Oct 25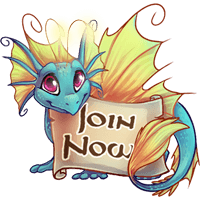 Forum Index > News and Announcements > Week of Love Overview
Page 4
1, 2, 3, 4, 5, 6, 7, 8
Go to Page:
Author
Thread Post
Twinkleunicorn
Level 53
Benevolent Brewer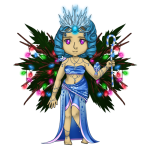 Joined: 8/17/2018
Threads: 117
Posts: 3,093
Posted: 2/13/2019 at 1:07 PM
Post #31
I am at before that im sad ;(
Krinadon
Level 70
Guardian of the Realm
Site Administrator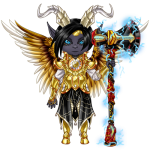 Joined: 12/17/2012
Threads: 790
Posts: 11,626
Posted: 2/13/2019 at 1:51 PM
Post #32
Link: https://www.sylestia.com/forums/?thread=73239&page=3#30
Author: Oreoquack
Time Posted: 2/13/2019 at 12:19 PM
Where is the Sweet Blossom Orchard? I'm still in the Umbra Forest.


It is the first zone of the next region.
Oreoquack
Level 46
Candy Dispenser
Joined: 12/12/2018
Threads: 44
Posts: 2,656
Posted: 2/13/2019 at 2:17 PM
Post #33
Sweet! I might be able to get there before the event ends!
Zaramejake
Level 70
Majestic Green Thumb
Joined: 4/7/2018
Threads: 3
Posts: 14
Posted: 2/13/2019 at 6:32 PM
Post #34
Yay bought a Heavenly Ferrikki can't wait for it to hatch
Edited By Zaramejake on 2/13/2019 at 6:33 PM.
Mizumi54
Level 26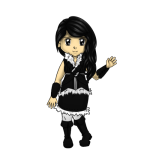 Joined: 1/21/2019
Threads: 0
Posts: 2
Posted: 2/13/2019 at 9:27 PM
Post #35
Well, Meep...



I'D LIKE TO THANK Y'ALL FOR GIVING ME THE BEST EXPERIENCE WITH SYLESTIA!!! YEEEE!
Mizumi54
Level 26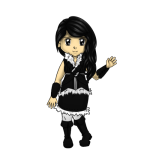 Joined: 1/21/2019
Threads: 0
Posts: 2
Posted: 2/13/2019 at 9:33 PM
Post #36
I mean, can anybody make, oh, I don't know, an angelic fire wolf and a demonic water fox? Maybe call them
Axolagabe and Heriotza? And make them both fabled species with only one of their kind? The Axolagabe being male and the Heriotza being female? If so, thanks!
Somneli
Level 70
The Perfectionist
Joined: 1/9/2016
Threads: 76
Posts: 2,481
Posted: 2/13/2019 at 9:46 PM
Post #37
Don't count on it. The most unique pet on the site is the admin's starter, and it's still one of the normal species. :P

You might be able to generate pets like that - the wolf as a lup and the fox as a nixi.

(This really isn't on topic with the WoL Overview, though.)
Earthprotector49
Level 70
The Kind-Hearted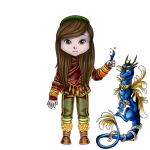 Joined: 8/13/2018
Threads: 10
Posts: 556
Posted: 2/13/2019 at 11:06 PM
Post #38
Nope. Im only at the last(?) part of the Forgotten Tomb section of the story- the search for & confrontation of Desius. Ive spent more time collecting & breeding pets than I have on the above 8}. I tried battling him a day or two ago against my better judgment (I havent done the seal opening part.), and of course got my behind kicked :D :P.
Edited By Earthprotector49 on 2/13/2019 at 11:07 PM.
12mickeygirl
Level 63
High Priest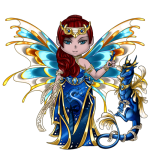 Joined: 12/9/2018
Threads: 22
Posts: 112
Posted: 2/14/2019 at 1:53 AM
Post #39
I was wondering, I can't have any pets over lvl 59 to have any Candy Hearts drop from Astryl's Tranquility & Sweet Blossom Orchard?
Nightstooth
Level 70
The Tactician
Joined: 11/22/2018
Threads: 21
Posts: 147
Posted: 2/14/2019 at 2:04 AM
Post #40
You won't get much of anywhere with that, Earthprotector, if you don't open at least some of the seals. He is nearly impossible to defeat without working on the seals. (Or at least that was the point of it as far as I can tell.)


I've found out that nurturing actually has a decent drop rate. About 1 candy heart every 250 nurtures (or less). So I may actually get at least ten hearts and maybe a set before the week is done (and actually get my little demonic pet dyed, too, which is long overdue). I wasn't going to try challenging the Lost Grove named Named again until my pets' basic skills were rank 2, and the week would probably be over before I got that far. I was told that the fest was only a week and that the drop rate for candy hearts on common enemies and even the semi-named wasn't that great. Still not that hopeful of getting much of anything from the combat part.
Go to Page:
1, 2, 3, 4, 5, 6, 7, 8
Go to Top
This Page loaded in 0.009 seconds.
Terms of Service | Privacy Policy | Contact Us | Credits
© Copyright 2011-2019 Sylestia Games LLC.
All names and logos associated with Sylestia are Trademarks of Sylestia Games LLC.
All other trademarks are the property of their respective owners.
For questions, comments, or concerns please email at Support@Sylestia.com.