Overview
Stables
Hatchery
Inventory
Wardrobe
Referrals
Settings
Seasonal Festival
World Map
Generator
Breeding Grounds
Party
Task Log
Mission Log
Quest Log
Player Trades
Trade Broker
Currency Exchange
Eggling Auction
Pick A Door
Official Games
Un-Official Games
Jinxie's Jamboree
Festival Shop
Diamond Shop
Avatar Shop
Scale Shop
Inbox
Forums
Community Polls
December 7th, 2019

218 Online
10:31 AM
Advanced Search
Active Players on Sylestia
Category
Total
Yesterday
Players
7,313
1,309
Sylestia Pet Data
Category
Total
Yesterday
Pets
5,327,501
1,982
Generated
387,681
382
Captured
823,712
141
Bred
4,116,108
1,459
Statistics updated daily at midnight
Recent Announcements
Thread
Posted
Official Sylestia Merc.. Nov 30 2019 Advent Calendar Nov 30 Black Friday Extravaga.. Nov 27 The Maws of Madness Nov 11 Double Experience Week.. Oct 25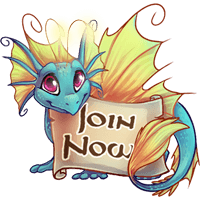 Forum Index > News and Announcements > Week of Love Overview
Page 3
1, 2, 3, 4, 5, 6, 7, 8
Go to Page:
Author
Thread Post
Nightstooth
Level 70
The Tactician
Joined: 11/22/2018
Threads: 21
Posts: 147
Posted: 2/13/2019 at 1:03 AM
Post #21
I think I'll sit this one out. I don't think I'll be able to get enough hearts within a week to actually turn them in for something, and the Lost Grove is being pretty laggy right now. It took two battles for the battle background to load if you want to know how slow it is being right now. I'll just stalk the trade broker for avatar items if anyone is selling.
Earthprotector49
Level 70
The Kind-Hearted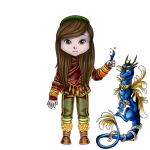 Joined: 8/13/2018
Threads: 10
Posts: 556
Posted: 2/13/2019 at 2:30 AM
Post #22
We only need a full set of them in order to get something, but I get what you mean. *Nods* Im actually at even more of a disadvantage than you, as I havent yet unlocked any of the areas in which its possible to battle, so the only way I can get any of the hearts is by nurturing pets or trading with people.
Somneli
Level 70
The Perfectionist
Joined: 1/9/2016
Threads: 76
Posts: 2,481
Posted: 2/13/2019 at 8:11 AM
Post #23
You're level 62 but you haven't made it to SBO yet? O.o

Making it up to SBO in the story isn't too difficult... if you work hard on the story, you might be able to make it before the fest ends.
Raera
Level 60
The Kind-Hearted
Joined: 10/4/2013
Threads: 5
Posts: 26
Posted: 2/13/2019 at 9:54 AM
Post #24
I made an account long ago but have just started playing a couple months ago so this is a newbie question. I purchased the Heavenly Lovely bundle because I loved the hair and the dress in that set. But I didn't get either of them in the items. Are they truly random purchases or is it some kind of error. You should be able to see what I got on my avatar. Very nice but not what I wanted. I'd like to get Tranquility set too but am afraid to buy in case I don't get what I want.
SkyRaven
Level 70
Sylestiologist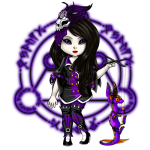 Joined: 7/13/2015
Threads: 69
Posts: 3,589
Posted: 2/13/2019 at 10:06 AM
Post #25
Looks like you're using the male base avatar. If you change the base in the wardrobe, it should be the same as on the overview front.
Raera
Level 60
The Kind-Hearted
Joined: 10/4/2013
Threads: 5
Posts: 26
Posted: 2/13/2019 at 10:10 AM
Post #26
Oooooooh, thank you so much! Info really appreciated. I'm a very happy camper now and have learned something important.
Edited By Raera on 2/13/2019 at 10:12 AM.
Oreoquack
Level 46
Candy Dispenser
Joined: 12/12/2018
Threads: 44
Posts: 2,656
Posted: 2/13/2019 at 11:18 AM
Post #27
Is there like a zone for this? Or is it just diamond shop sales and random drops from certain creatures found in areas that I have not gotten to yet...
Edited By Oreoquack on 2/13/2019 at 11:18 AM.
007813563
Level 0
Joined: 2/6/2019
Threads: 0
Posts: 1
Posted: 2/13/2019 at 11:55 AM
Post #28
Link: https://www.sylestia.com/forums/?thread=73239&page=1#7
Author: Caw
Time Posted: 2/12/2019 at 2:41 PM
the named aren't dropping the candy. Is it just supposed to be that rare or is it a mistake?

I mean I'm fine with either way. I just find killing named so tedious.
cool
Krinadon
Level 70
Guardian of the Realm
Site Administrator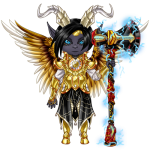 Joined: 12/17/2012
Threads: 790
Posts: 11,626
Posted: 2/13/2019 at 12:17 PM
Post #29
Link: https://www.sylestia.com/forums/?thread=73239&page=3#27
Author: Oreoquack
Time Posted: 2/13/2019 at 11:18 AM
Is there like a zone for this? Or is it just diamond shop sales and random drops from certain creatures found in areas that I have not gotten to yet...


The Week of Love, Fortune Festival, Easter Event (if it's separate from Spring Festival), and Patriotic Events are just small little ~2-3 week events with some new stuff added into the game and sales.

You can still earn Candy Hearts from Nurturing though if you aren't able to progress to Sweet Blossom Orchard to obtain them via battling.
Oreoquack
Level 46
Candy Dispenser
Joined: 12/12/2018
Threads: 44
Posts: 2,656
Posted: 2/13/2019 at 12:19 PM
Post #30
Where is the Sweet Blossom Orchard? I'm still in the Umbra Forest.
Go to Page:
1, 2, 3, 4, 5, 6, 7, 8
Go to Top
This Page loaded in 0.014 seconds.
Terms of Service | Privacy Policy | Contact Us | Credits
© Copyright 2011-2019 Sylestia Games LLC.
All names and logos associated with Sylestia are Trademarks of Sylestia Games LLC.
All other trademarks are the property of their respective owners.
For questions, comments, or concerns please email at Support@Sylestia.com.