Overview
Stables
Hatchery
Inventory
Wardrobe
Referrals
Settings
Seasonal Festival
World Map
Generator
Breeding Grounds
Party
Task Log
Mission Log
Quest Log
Player Trades
Trade Broker
Currency Exchange
Eggling Auction
Pick A Door
Official Games
Un-Official Games
Jinxie's Jamboree
Festival Shop
Diamond Shop
Avatar Shop
Scale Shop
Inbox
Forums
Community Polls
May 20th, 2019

300 Online
6:01 PM
Advanced Search
Active Players on Sylestia
Category
Total
Yesterday
Players
9,546
1,177
Sylestia Pet Data
Category
Total
Yesterday
Pets
4,912,382
2,627
Generated
344,435
490
Captured
757,710
861
Bred
3,810,237
1,276
Statistics updated daily at midnight
Recent Announcements
Thread
Posted
Lost Grove - The Forgo.. May 19 Working on Pet Scripts May 14 Qitari Mane Improvemen.. May 8 Spring Festival Overvi.. Apr 20 Ferrikki Orb Gene Upda.. Mar 29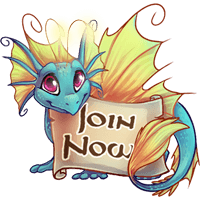 Forum Index > News and Announcements > Week of Love Overview
Page 6
1, 2, 3, 4, 5, 6, 7, 8
Go to Page:
Author
Thread Post
Erelachan
Level 30
Joined: 2/12/2019
Threads: 4
Posts: 40
Posted: 2/14/2019 at 8:51 PM
Post #51
how do i get into the dugeons
Nightstooth
Level 70
The Tactician
Joined: 11/22/2018
Threads: 21
Posts: 147
Posted: 2/15/2019 at 1:55 AM
Post #52
You seem to be too low level to have access to the dungeons. One will open up once you finish the Eisor's Haven areas.
Kyts
Level 68
Trickster
Joined: 10/30/2018
Threads: 12
Posts: 45
Posted: 2/15/2019 at 5:49 PM
Post #53
Ohh I was sad I couldn't get in on the candy hearts because my pets aren't that high-leveled...but now I can! Thanks Krin
Trdoxie
Level 70
Warden of Umbra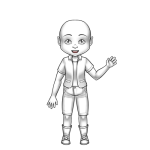 Joined: 7/22/2018
Threads: 9
Posts: 132
Posted: 2/16/2019 at 5:58 PM
Post #54
Yesterday I got 5 candy hearts from battling in the SBO and then moved to Astryl's Tranquility (had to change out one of my pets who leveled up from 52 to 59) but I have not won any candy hearts today and have had to exchange another party pet who reached level 60. Now my party pets are level 43, 46, and 52 but the enemies are level 60 and I am finding it very hard to win any battles. Any suggestions on what I need to do to earn candies today and win a few battles?
Somneli
Level 70
The Perfectionist
Joined: 1/9/2016
Threads: 67
Posts: 1,968
Posted: 2/16/2019 at 6:28 PM
Post #55
I think there were some people who mentioned feeding Philters of Unlearning to pets at lv59. That way, they count as under 60, but have the maximum strength possible, and won't level up to 60 for the duration of the fest.

Those philters are pretty cheap in the scale shop. You could try it pretty easily if you wanted to.
Trdoxie
Level 70
Warden of Umbra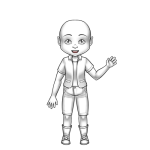 Joined: 7/22/2018
Threads: 9
Posts: 132
Posted: 2/16/2019 at 6:35 PM
Post #56
Thanks, I had not thought of that.
Earthprotector49
Level 65
The Kind-Hearted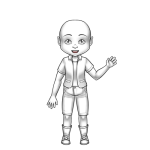 Joined: 8/13/2018
Threads: 7
Posts: 337
Posted: 2/16/2019 at 10:16 PM
Post #57
There are also the dungeons. A few days or so ago, Krinadon added those as places to get candy hearts. Thats what Im doing, since I havent gotten to any of the zones where we can battle to get them.
Brokenbutstillflying
Level 64
Warden of Umbra
Joined: 10/19/2018
Threads: 21
Posts: 939
Posted: 2/17/2019 at 7:13 AM
Post #58
Link: https://www.sylestia.com/forums/?thread=73239&page=6#51
Author: Erelachan
Time Posted: 2/14/2019 at 8:51 PM
how do i get into the dugeons


There's a specific way to do it, and you also have to be far enough in. Once you get past your first "boss boss", the first dungeon opens up which is full of levels 20-29, including the final group of bosses. The next dungeon opens up in the second zone after you have defeated the (spoilers!) undead king and saved the town of elves. This if recommended to go into with a third party slot and at least level 55s. I don't believe there's any more dungeons after this, I'm still working on stage one of the lost grove.


Basically, they unlock as you advance through the sylestia story plot.
Amayathesoftspoken
Level 16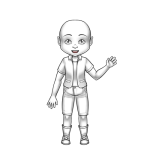 Joined: 2/14/2019
Threads: 2
Posts: 14
Posted: 2/17/2019 at 5:27 PM
Post #59
did anyone get there prizes from pic a door
Aerimistress
Level 70
Master Egg Hunter
Joined: 10/12/2018
Threads: 28
Posts: 1,400
Posted: 2/17/2019 at 5:33 PM
Post #60
You'll get the prizes in a couple of days. Krin has to announce what the prizes are as well.
Go to Page:
1, 2, 3, 4, 5, 6, 7, 8
Go to Top
This Page loaded in 0.009 seconds.
Terms of Service | Privacy Policy | Contact Us | Credits
© Copyright 2011-2019 Sylestia Games LLC.
All names and logos associated with Sylestia are Trademarks of Sylestia Games LLC.
All other trademarks are the property of their respective owners.
For questions, comments, or concerns please email at Support@Sylestia.com.