Overview
Stables
Hatchery
Inventory
Wardrobe
Referrals
Settings
Seasonal Festival
World Map
Generator
Breeding Grounds
Party
Task Log
Mission Log
Quest Log
Player Trades
Trade Broker
Currency Exchange
Eggling Auction
Pick A Door
Official Games
Un-Official Games
Jinxie's Jamboree
Festival Shop
Diamond Shop
Avatar Shop
Scale Shop
Inbox
Forums
Community Polls
December 13th, 2019

166 Online
7:25 AM
Advanced Search
Active Players on Sylestia
Category
Total
Yesterday
Players
7,247
1,333
Sylestia Pet Data
Category
Total
Yesterday
Pets
5,340,758
2,235
Generated
389,609
281
Captured
824,972
181
Bred
4,126,177
1,773
Statistics updated daily at midnight
Recent Announcements
Thread
Posted
Avatar Shop Revamp Dec 11 Official Sylestia Merc.. Nov 30 2019 Advent Calendar Nov 30 Black Friday Extravaga.. Nov 27 The Maws of Madness Nov 11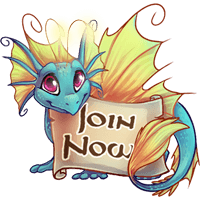 Forum Index > Official Games and Contests > 2018 Winter Festival - Coloring Page
Page 11
1, 2, 3... 10, 11, 12
Go to Page:
Author
Thread Post
Geminisun
Level 70
Joined: 1/9/2018
Threads: 0
Posts: 15
Posted: 1/19/2019 at 11:57 AM
Post #101
I wished I could have had more time. About halfway through, I lost about half of my layers. I managed to recover some of it, but I lost all of the detailing I had. So now I've run out of time, and the motivation to add more detailed shading and lighting. But I wouldn't say I'm disappointed in what I've created; rather, I quite like it. And so, here is my entry:




I've scrolled through some of the other posts, and they look absolutely amazing. And so, I won't be sad when I don't win, because y'all deserve it. I'm happy for you. I'm still starting out with really art in general, and seeing some of the art you guys produce for a game you love is just inspiring.
Godiva
Level 70
The Sweet Tooth
Joined: 10/24/2016
Threads: 43
Posts: 1,636
Posted: 1/19/2019 at 12:50 PM
Post #102
Colours got messed up when I moved to my laptop...

I made sure to use only the wild zone themed from this year's Winter Festival, and made sure they all had some cute little genes on them too :)
Crackling Fire Aurleon
G2 (BB) Bleeding Heart

Holly Tree Faelora
G2 (AA) Leaf Impression, G3 (AA) Spotted Flower

Snow Hawk Griffi
G1 (GG) Diamond Dust
Winter Tanuki Lupora
G1 (JJ) Polecat, G2 (DD) Long Fade, G3 (BB) Spotted Fox
Winter Dawn Qitari
G1 (AA) Okapi, G2 (BB) Faded Scales, G3 (DD) Tri-colored Mane

Cinnamon Crisp Vulnyx
G3 (HH) Sparkle Runes

Civetkat
Level 67
Trickster
Joined: 7/29/2014
Threads: 1
Posts: 48
Posted: 1/19/2019 at 9:06 PM
Post #103
Edited By Civetkat on 1/19/2019 at 9:16 PM.
Jetstar
Level 70
The Kind-Hearted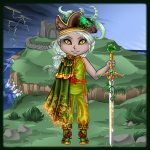 Joined: 3/17/2018
Threads: 23
Posts: 212
Posted: 1/20/2019 at 2:38 PM
Post #104
I had a lot of fun with gold paint and a silver pen here, but not having a pencil sharpener was annoying


I colored the lupora the way I wanted, but the others I based off of a theme (Christmas Robin Aurleon, Reindeer Qitari, Winter Night Vulnyx, Festive Faelora, Silver Bells Griffi)
Ley
Level 70
High Warlord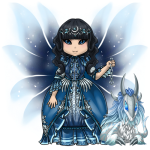 Joined: 2/27/2017
Threads: 26
Posts: 588
Posted: 1/20/2019 at 3:49 PM
Post #105
Click the image for higher resolution ^^ (and to see all the details)




Pets based on: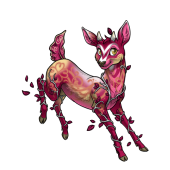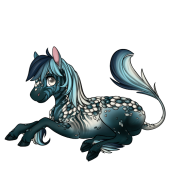 Angelzrulez
Level 70
Vanquisher of Undead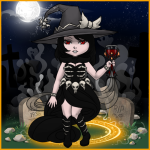 Joined: 1/9/2014
Threads: 18
Posts: 1,544
Posted: 1/20/2019 at 4:41 PM
Post #106
Roses1
Level 70
The Hallowed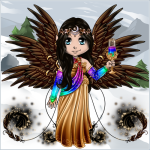 Joined: 5/15/2013
Threads: 7
Posts: 87
Posted: 1/20/2019 at 8:17 PM
Post #107
Theafy
Level 70
Snow Wars Champion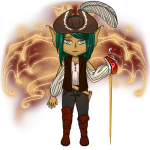 Joined: 9/23/2016
Threads: 56
Posts: 1,428
Posted: 1/20/2019 at 8:31 PM
Post #108
Click for a larger size~


Bunne
Level 70
Fancy Pants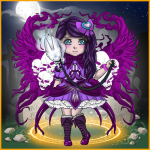 Joined: 8/2/2018
Threads: 33
Posts: 751
Posted: 1/20/2019 at 10:19 PM
Post #109
Here is my entry! :)


Varyntha
Level 70
The Carver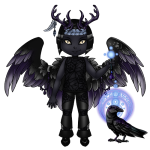 Joined: 9/3/2014
Threads: 19
Posts: 1,393
Posted: 1/20/2019 at 10:29 PM
Post #110
I decided to go with watercolor this time. ^D^

My entry in my Photobucket.
Go to Page:
1, 2, 3... 10, 11, 12
Go to Top
This Page loaded in 0.013 seconds.
Terms of Service | Privacy Policy | Contact Us | Credits
© Copyright 2011-2019 Sylestia Games LLC.
All names and logos associated with Sylestia are Trademarks of Sylestia Games LLC.
All other trademarks are the property of their respective owners.
For questions, comments, or concerns please email at Support@Sylestia.com.