Overview
Stables
Hatchery
Inventory
Wardrobe
Referrals
Settings
Seasonal Festival
World Map
Generator
Breeding Grounds
Nurturing Grounds
Party
Task Log
Mission Log
Quest Log
Player Trades
Trade Broker
Currency Exchange
Eggling Auction
Pick A Door
Official Games
Un-Official Games
Jinxie's Jamboree
Festival Shop
Diamond Shop
Avatar Shop
Scale Shop
Inbox
Forums
Community Polls
Advanced Search
May 25th, 2020

221 Online
11:15 AM
Advanced Search
Active Players on Sylestia
Category
Total
Yesterday
Players
5,528
868
Sylestia Pet Data
Category
Total
Yesterday
Pets
5,638,705
2,502
Generated
409,679
71
Captured
864,612
1,310
Bred
4,364,414
1,121
Statistics updated daily at midnight
Recent Announcements
Thread
Posted
Spring Festival Overvi.. May 23 Mother's Day Diamo.. May 10 Sylestia Job Opportuni.. Apr 23 Nytekrie Revamp Final.. Apr 13 Easter Event Overview Apr 10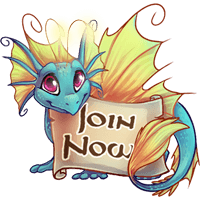 Forum Index > Official Games and Contests > 2018 Winter Festival - Coloring Page
Page 1
1, 2, 3... 10, 11, 12
Go to Page:
Author
Thread Post
Krinadon
Level 70
Guardian of the Realm
Site Administrator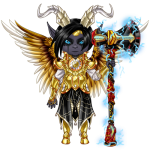 Joined: 12/17/2012
Threads: 818
Posts: 12,034
Posted: 12/7/2018 at 6:53 PM
Post #1
Coloring Page

The object of this contest is to color in the provided lineart as best as you can. You can submit either a digital or traditional entry, but either one or the other - not both. All entries will be judged the same. There will not be separate prizes for traditional and digital entries.


Rules

1. You must submit one entry of your coloring using the template base image provided below. Your entry can either be digital or traditional.





https://www.sylestia.com/images/games/misc/Lineart_2018_Winter.png

Click Here for a Printer-Friendly Version

2. You cannot alter the base lineart! This means that you cannot add additional lineart such as custom mutations or new objects. However, you can add in coloring details such as genes, sparkles, glows, etc. If you have questions whether or not your entry will be valid, you can always send me a PM with your concern.

3. When you are finished with your entry, come back to this thread and post it here.

A Player Guide on How to Upload Images

4. You must create your entry on your own! No assistance is allowed from anyone else. All work in your entry must be entirely originally created by you. No exceptions. Failure to follow this rule will not only disqualify your entry, but may also result in further punishments. We want to see your creativity!

5. Please do not reserve posts. Only post when you are ready to submit an entry. If your entry is still ongoing, you may post early with the progress that you currently have and edit your post as you finish.

6. Please do not ping me unless you have a specific question or concern that I need to address. Thank you.

7. In order to receive credit for participation, the entire canvas must be colored in. Additionally, it must look like actual effort went into your submission. In other words, you can't just paint bucket the entire thing blue and receive credit. We are ultimately the final judges of what qualifies as participation. If you actually put forth effort to color the lineart, I am sure that you will have nothing to worry about.

8. The due date for submitting your entry is by the end of the Winter Festival. Please refer to the eventual Overview thread for this final date. Please note, this contest is being posted early, so no Overview thread is available yet.


Prizes

All submissions will be judged by Krinadon and Faiona. We will announce winners for 1st, 2nd, and 3rd place. Everyone who submits a valid entry will be awarded nice participation prizes including the Title: The Artistic.


Above all else, have fun! These contests are just meant to be fun and to let your creativity run wild! =)
Edited By Krinadon on 12/17/2018 at 5:31 AM.
Savynn
Level 70
Sylestiologist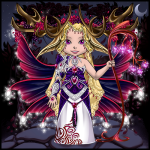 Joined: 12/18/2012
Threads: 165
Posts: 3,920
Posted: 12/7/2018 at 7:01 PM
Post #2
We can also color the lineart, right?
Hoooowlers
Level 52
The Artistic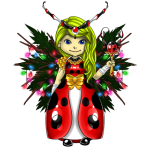 Joined: 10/27/2018
Threads: 107
Posts: 1,980
Posted: 12/7/2018 at 7:01 PM
Post #3
I was trying to self pinng but forgot to actually ping... didn't mean to reserve
Edited By Hoooowlers on 12/8/2018 at 9:50 PM.
Koterfaye
Level 70
The Kind-Hearted
Joined: 2/11/2017
Threads: 58
Posts: 974
Posted: 12/7/2018 at 7:05 PM
Post #4
It says you aren't allowed to reserve posts, if that is what you are doing here.
Kattya
Level 70
Trickster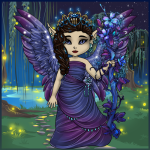 Joined: 4/16/2018
Threads: 89
Posts: 1,880
Posted: 12/7/2018 at 7:29 PM
Post #5
i dont have a huge amount of experience doing colouring digitally xD may need to hand colour lol
Hoooowlers
Level 52
The Artistic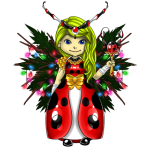 Joined: 10/27/2018
Threads: 107
Posts: 1,980
Posted: 12/7/2018 at 7:30 PM
Post #6
thanks
Kimikonoko
Level 70
The Kind-Hearted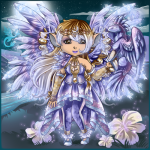 Joined: 6/11/2018
Threads: 77
Posts: 824
Posted: 12/7/2018 at 8:49 PM
Post #7
I tried following the steps and so here is my picture

Edited By Littlefurrybaby on 12/21/2018 at 10:25 AM.
Dragon
Level 70
Majestic Brewmaster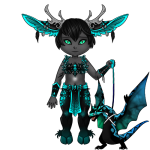 Joined: 12/17/2012
Threads: 31
Posts: 232
Posted: 12/7/2018 at 9:33 PM
Post #8
i wish i knew how to digitally color.

idk how to traditionally uploaded without crappy camera quality.
Karma
Level 70
Maniacal Pyromaniac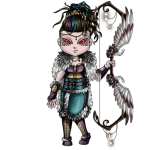 Joined: 9/30/2013
Threads: 191
Posts: 1,927
Posted: 12/7/2018 at 10:34 PM
Post #9
When you say entire canvas, is it the whole page or just the parts with the art on it. I mean do we have to color the plain background too?
Limor
Level 70
The Kind-Hearted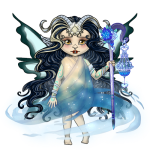 Joined: 7/5/2016
Threads: 252
Posts: 17,504
Posted: 12/8/2018 at 1:16 AM
Post #10
A total time of around 3 1/2 hours spent working on it
106 Layers used


((This took so long but it's a big improvement upon last years and 2016))

The light source is the star the Griffi is holding.

Lupora:
Polecat, Long Fade, Bumblebee

Vulynx:
Tiger

Faelora:
Okapi

Qitari:
Reindeer, Feathered, Faded Scales

Griffi:
Sandswept, Faded Wings

Aurleon:
Bleeding Heart

Edited By Limor on 12/10/2018 at 7:44 PM.
Go to Page:
1, 2, 3... 10, 11, 12
Go to Top
This Page loaded in 0.016 seconds.
Terms of Service | Privacy Policy | Contact Us | Credits | Job Opportunities
© Copyright 2011-2020 Sylestia Games LLC.
All names and logos associated with Sylestia are Trademarks of Sylestia Games LLC.
All other trademarks are the property of their respective owners.
For questions, comments, or concerns please email at Support@Sylestia.com.