Overview
Stables
Hatchery
Inventory
Wardrobe
Referrals
Settings
Seasonal Festival
World Map
Generator
Breeding Grounds
Party
Task Log
Mission Log
Quest Log
Player Trades
Trade Broker
Currency Exchange
Eggling Auction
Pick A Door
Official Games
Un-Official Games
Jinxie's Jamboree
Festival Shop
Diamond Shop
Avatar Shop
Scale Shop
Inbox
Forums
Community Polls
October 22nd, 2019

135 Online
11:55 PM
Advanced Search
Active Players on Sylestia
Category
Total
Yesterday
Players
6,600
927
Sylestia Pet Data
Category
Total
Yesterday
Pets
5,218,899
1,681
Generated
371,023
26
Captured
797,781
119
Bred
4,050,095
1,536
Statistics updated daily at midnight
Recent Announcements
Thread
Posted
Expired Currency Oct 20 Wardrobe Update Now Li.. Oct 18 Site Downtime - 10/18.. Oct 18 Upcoming Wardrobe Swit.. Oct 14 Regarding Advancement.. Oct 9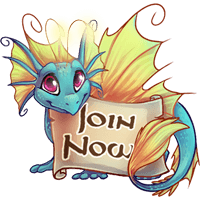 Forum Index > Official Games and Contests > 2018 Winter Festival - Coloring Page
Page 10
1, 2, 3... 9, 10, 11, 12
Go to Page:
Author
Thread Post
Krinadon
Level 70
Guardian of the Realm
Site Administrator
Joined: 12/17/2012
Threads: 780
Posts: 11,424
Posted: 1/10/2019 at 12:34 PM
Post #91
Link: https://www.sylestia.com/forums/?thread=70347&page=9#90
Author: Starchild125
Time Posted: 1/10/2019 at 11:07 AM
I don't know if these questions have already been answered but is it alright if I trace it from my screen onto a piece of paper and can I put custom genes that I made myself on the sylesties?


If you want to submit a non digital entry, you have to print out the lineart and use that.
Cookiepizza62
Level 54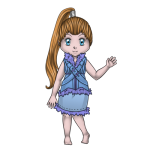 Joined: 7/15/2018
Threads: 4
Posts: 44
Posted: 1/11/2019 at 4:56 PM
Post #92
Gerry
Level 70
The Perfectionist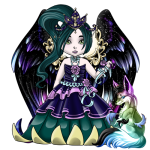 Joined: 1/9/2017
Threads: 31
Posts: 719
Posted: 1/12/2019 at 4:10 AM
Post #93


took me too long tbh xD
Minikin
Level 70
Sylestiologist
Joined: 4/9/2018
Threads: 83
Posts: 1,354
Posted: 1/12/2019 at 3:21 PM
Post #94
Lost a lot of detail in the scan but here it is :P




Festive Lupora w/ African Wild Dog
Aurora Borealis Aurleon
Snowy Night Faelora
Winter Night Vulnyx
Peanut Brittle Qitari w/ Paint
Arctic Storm Griffi
Shadowhunter0913
Level 62
The Perfectionist
Joined: 9/15/2018
Threads: 34
Posts: 1,187
Posted: 1/17/2019 at 1:40 PM
Post #95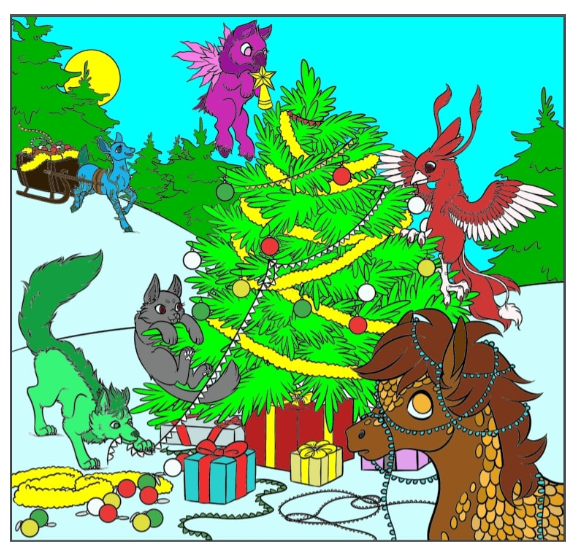 Edited By Krinadon on 1/23/2019 at 4:35 AM.
RedDestiny37
Level 70
Sylestiologist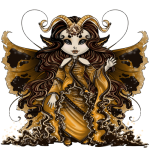 Joined: 5/25/2018
Threads: 44
Posts: 849
Posted: 1/18/2019 at 8:55 PM
Post #96

Ive been working on this inconsistently since the event started and even if its not a winner, Im proud of how it turned out. I only recently started digital art so it was slightly tricky figuring out some lighting effects and patterns and stuff but it was really fun! Some parts of this appear white, but I promise they are not. They are all either pale/light blues or greys.
The traits on the sylesti are:
Lupora: Doberman (G1), Elven Runes (G3). I loved doing the lup, hes so cute but it was slightly painful doing all the little bits of fur sticking out. I kept drawing across the line >.<


Aurelon: Barrows Goldeneye (G1)


Griffi: No traits. I looked at every single trait and started drawing some but in the end I really liked him better how he is.


Qitari: Reindeer (G1), Tipped Scales (G2), Monarch (G3). Monarch was really fun to figure out how to draw on the mane. I started with the Qitari before anything else so I might still go back and fix a little bit about her but I like her a lot.


Faelora: Leaf Impress (G2). I almost added Okapi in G1, but thought it might just end up looking like a jumbled mess of color. I might still go back and try to add it before Sunday though.


Vulynx: Tuxedo (G2), and Galaxy Stripes (G3). OHHH MYY GOSHHH the galaxy stripes were SOO much fun!! I didnt get to spend enough time drawing them before they got done lol.

Edited By Krinwillpoop on 1/19/2019 at 8:15 AM.
Moosh
Level 70
Aspiring Gladiator
Joined: 12/15/2016
Threads: 0
Posts: 19
Posted: 1/18/2019 at 10:15 PM
Post #97
Here is my entry:


Dragoil
Level 70
The Hallowed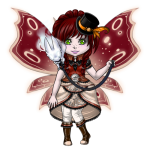 Joined: 2/28/2016
Threads: 139
Posts: 1,598
Posted: 1/18/2019 at 11:03 PM
Post #98

Ok I think I'm done.. i'm honestly unable to see what I still need to do at this point XD,

Pets used: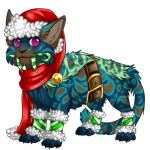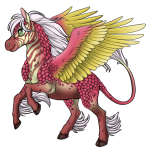 Edited By Dragoil on 1/20/2019 at 5:10 PM.
Lostwords13
Level 70
Vanquisher of Undead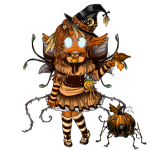 Joined: 6/16/2013
Threads: 112
Posts: 2,073
Posted: 1/19/2019 at 1:01 AM
Post #99


This took me way too long to do but im pretty happy with how it turned out :D Unfortunately, imgur stopped working for me and so i had to use deviantart, which seems to have left it in potato quality for some reason when zoomed in? blech... So some of the detail I worked so hard on is lost :( disappointing... Found an alternative and my life is complete now \o/
Edited By Lostwords13 on 1/19/2019 at 12:06 PM.
Scathreoite
Level 70
Master Egg Hunter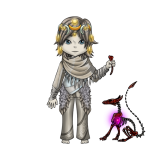 Joined: 11/2/2014
Threads: 29
Posts: 1,776
Posted: 1/19/2019 at 4:59 AM
Post #100


Used a bunch of our own pets as bases.

What even is lighting.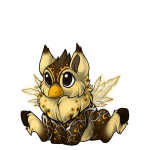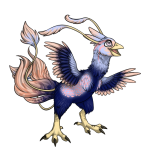 Edited By Scathreoite on 1/19/2019 at 9:29 PM.
Go to Page:
1, 2, 3... 9, 10, 11, 12
Go to Top
This Page loaded in 0.010 seconds.
Terms of Service | Privacy Policy | Contact Us | Credits
© Copyright 2011-2019 Sylestia Games LLC.
All names and logos associated with Sylestia are Trademarks of Sylestia Games LLC.
All other trademarks are the property of their respective owners.
For questions, comments, or concerns please email at Support@Sylestia.com.