Overview
Stables
Hatchery
Inventory
Wardrobe
Referrals
Settings
Seasonal Festival
World Map
Generator
Breeding Grounds
Party
Task Log
Mission Log
Quest Log
Player Trades
Trade Broker
Currency Exchange
Eggling Auction
Pick A Door
Official Games
Un-Official Games
Jinxie's Jamboree
Festival Shop
Diamond Shop
Avatar Shop
Scale Shop
Inbox
Forums
Community Polls
June 19th, 2019

102 Online
8:59 AM
Advanced Search
Active Players on Sylestia
Category
Total
Yesterday
Players
8,892
921
Sylestia Pet Data
Category
Total
Yesterday
Pets
4,975,181
1,770
Generated
351,177
51
Captured
764,998
154
Bred
3,859,006
1,565
Statistics updated daily at midnight
Recent Announcements
Thread
Posted
Diamond Sale and Doubl.. May 24 Lost Grove - The Forgo.. May 19 Working on Pet Scripts May 14 Qitari Mane Improvemen.. May 8 Spring Festival Overvi.. Apr 20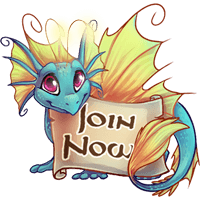 Forum Index > Official Games and Contests > 2018 Winter Festival - Avatar Item Desig...
Page 2
1, 2, 3, 4, 5
Go to Page:
Author
Thread Post
Cuba
Level 61
Trickster
Joined: 8/3/2018
Threads: 4
Posts: 547
Posted: 11/5/2018 at 9:55 AM
Post #11
A Christmas Onesie I guess
Its like a Christmas bed bed time set.



Pillow- back
Blanket-held
Onesie-outfit
Wings- wing
hat-head
Amberwing
Level 64
The Majestic
Joined: 11/8/2015
Threads: 18
Posts: 536
Posted: 11/5/2018 at 2:22 PM
Post #12
Just.. A teddy bear hat..


Dragoil
Level 70
The Artistic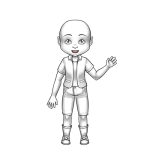 Joined: 2/28/2016
Threads: 134
Posts: 1,518
Posted: 11/5/2018 at 2:28 PM
Post #13
Festive Partridge

My design this year incorporates a bit of old and a bit of new, I combined the pear and partridge (yay partridge in a pear tree) with formal winter attire (like at a music festival or winter wedding, maybe Ice queen) The layers on the dress are feathers instead or fur (I couldn't help the fur bolero though XD) and the hair clip in a formal bun has a pear with partridge feather motif, also on the face are some body glitter sparkles, the feathers and necklace and wings all are meant to represent the markings on a Partridge (fun fact, I have seen a member of the partridge family, on the mainland are birds called Chukar, Little did I know they are a partridge, very cute pretty birds! Would have loved on as a pet XD)



Here is finished female, golden Pear W' Cugkar Partridge:



Male Green Pear and Grey Partridge:

Edited By Dragoil on 11/17/2018 at 12:47 AM.
Sarcelle
Level 70
Omniscient Gardener
Joined: 11/29/2016
Threads: 144
Posts: 4,341
Posted: 11/5/2018 at 3:30 PM
Post #14
Winter Kistune Fairy; I would love some feedback!

Edited By Hopeless on 11/19/2018 at 8:27 AM.
Sweden
Level 61
Trickster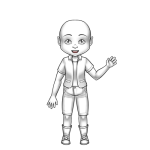 Joined: 7/14/2018
Threads: 53
Posts: 4,010
Posted: 11/5/2018 at 4:36 PM
Post #15


Inspired by the Russian Snow Maiden Snegurochka:


Edited By Sweden on 11/8/2018 at 12:46 PM.
Somneli
Level 70
The Perfectionist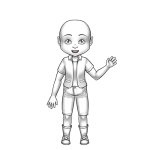 Joined: 1/9/2016
Threads: 69
Posts: 2,061
Posted: 11/5/2018 at 5:05 PM
Post #16
Oh man mine is so bad |D the idea started as a joke from last winter fest.....




Ta-daaa! It's a Snowman Hunter outfit :'D

The held, as some will recognize, is based off of my /ridiculous/ rendition of sculpting from last fest. The rest of the outfit I just kinda... made up...?

Held: see above
Outfit: kind of a mix of winterwear plus hunter(?)... sorta
Back: torches in a sort of quiver, lit on fire so we can hunt those snowmen
Head: meant to look like a welder's helmet...? I did a pretty bad job with it though haha

hopefully this looks okay, I dunno, we'll see :')
AliceHearts
Level 70
The Kind-Hearted
Joined: 8/26/2013
Threads: 194
Posts: 4,748
Posted: 11/5/2018 at 5:18 PM
Post #17
<3 i want this, as in right now
Moonkibber
Level 12
The Kind-Hearted
Joined: 7/9/2018
Threads: 8
Posts: 161
Posted: 11/5/2018 at 5:23 PM
Post #18
i.. i desperately need this in my life >w<)
Fastnatalie1
Level 70
The Kind-Hearted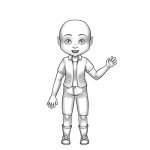 Joined: 7/17/2018
Threads: 118
Posts: 2,083
Posted: 11/5/2018 at 5:34 PM
Post #19
I love how the colors all flow together. I think it would look great with wings.
Galaxea
Level 70
The Kind-Hearted
Joined: 11/12/2014
Threads: 110
Posts: 1,688
Posted: 11/5/2018 at 8:44 PM
Post #20
I love your design. It's so pretty.
Go to Page:
1, 2, 3, 4, 5
Go to Top
This Page loaded in 0.009 seconds.
Terms of Service | Privacy Policy | Contact Us | Credits
© Copyright 2011-2019 Sylestia Games LLC.
All names and logos associated with Sylestia are Trademarks of Sylestia Games LLC.
All other trademarks are the property of their respective owners.
For questions, comments, or concerns please email at Support@Sylestia.com.